Fulanita Fest returns to sunny Spain
After the great success of the first Fulanita Fest in 2022, the event returns this year from May 11 – 14 at Marenostrum Fuengirola on the Costa del Sol in Spain to delight and dazzle queer women everywhere.
Last year the festivities brought together more than 5,000 attendees, becoming one of the biggest music festivals of its kind in Spain, described as a unique, free and inclusive adventure in a majestic setting.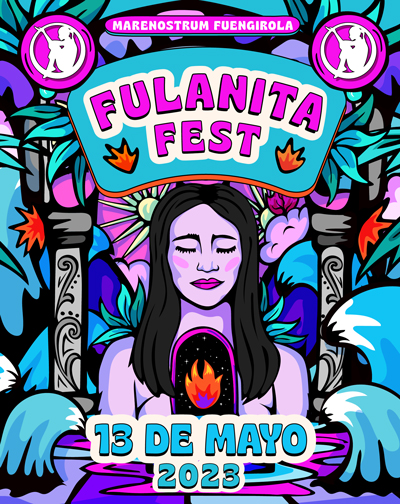 This year will see some changes to the event. For instance, the Fulanita Fest concert on May 13 will kick off a bit earlier, with doors opening at 5:30pm in order to launch and feature some new and exciting activities such as:
Live murals by BOSSKA
To bring the public closer to urban art and specifically to the artist in charge of the festival's Look & Feel, guests will be treated to a live demonstration by Bossko on a 20×13 foot panel just beyond the entrance of the venue. It will be an immersive artistic experience where the audience will witness the artist at work and see the finished piece.
LGTBAILAMOS will get the party started!
The bachata and salsa dance school from Madrid will teach a beginners' class that introduces attendees to a new way of dancing that is free, inclusive and modern – without gender roles.
(More events/ exhibitions to be announced.)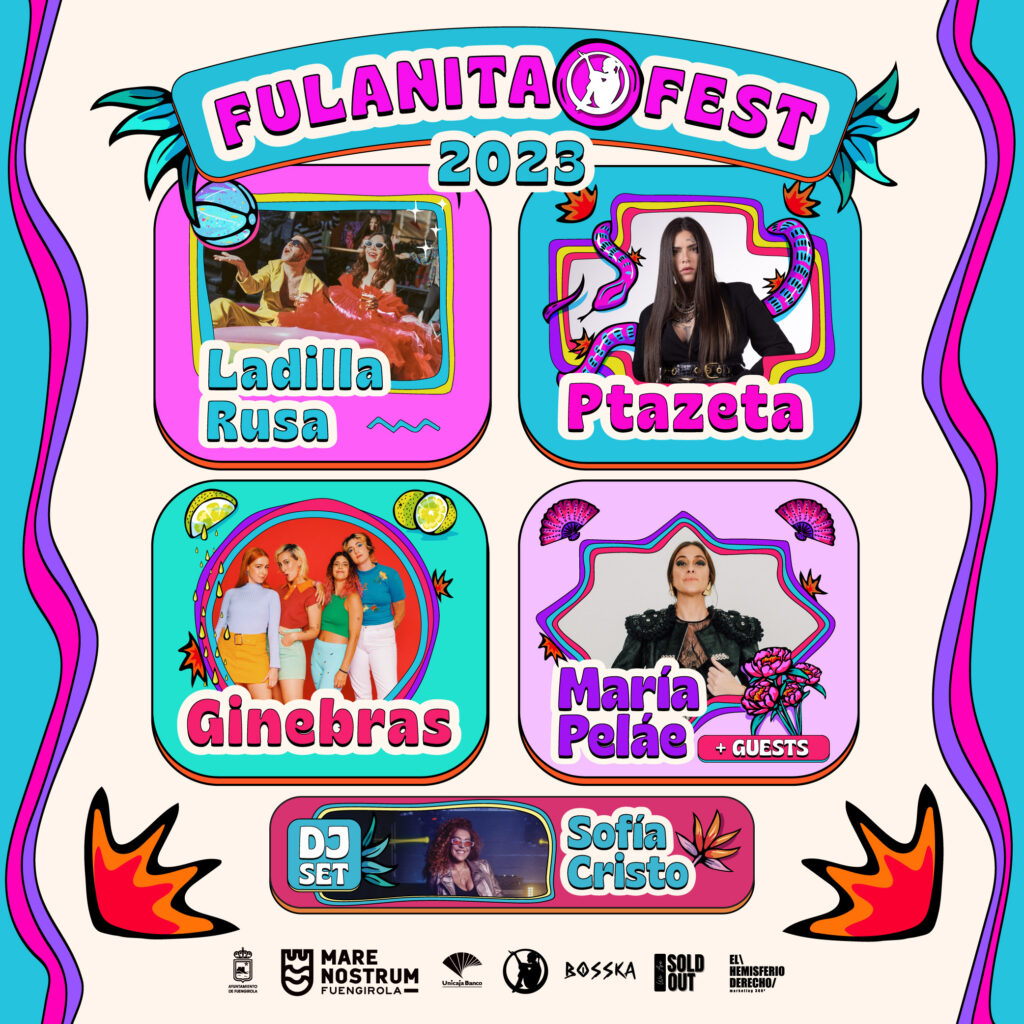 In addition to those events, organizers have prepared an impressive array of other activities to keep you occupied throughout the entire weekend. The following is a rundown of the current schedule:
Thursday, May 11
1st Musical Artists' Contest – – 9:00 PM – Puerto Deportivo de Fuengirola.
A competition for young female creators from Malaga, with the goal of promoting and giving visibility to talent in the region. Registration is open until March 20.
Friday, May 12
WELCOME PARTY – 8pm to 4am – Florida Beach (Mijas Costa)
Dance the night away with hot and sexy women!
DJ line-up: Innmir, Bailaferias, Roxell and Mery Martin
Get your tickets here.
Saturday, May 13
FULANITA FEST 2023 CONCERT – 5:30 PM – Featuring performances from María Peláe, Ptazeta, Ginebras, Ladilla Rusa, and DJ Sofía Cristo
Get tickets here.
*Free access for children under 11 years old
Sunday, May 14
BEACH PARTY 12:30 – 10 PM
Return to Florida Beach to enjoy a free beach party featuring the following events:
SWIMMING POOL AREA:
•Open-air party with nationally acclaimed DJs: Anni Frost, Mia Wallas, Bita and Rocio Saiz and HOT BINGO hosted by MC Patricia Galván.
CULTURE AREA:
•TALK: "Sex and dyke relationships" with Paula Alcaide, Espe López and Eugenia Torres.
•Live podcast MALDITO BOLLODRAMA – Get tickets here.
 For more information head to the Fulanita Fest website here.
This post comes courtesy of our sister site, Vacationer.