12 things to do in enchanted Ireland
Our sister site, Vacationer Magazine, pulled together this list of travel ideas for travelers planning a trip to Ireland.
Grab a pint on a tour of the Guinness Storehouse, take a spiritually enlightening stroll through an adults-only sculpture garden, go whiskey tasting at the oldest distillery in the world, or book an epic stay in a castle – that and so much more await you on the Emerald Isle.  

Get a Free Pint at the Guinness Storehouse
Irish or not, you shouldn't plan a trip to Dublin without adding the Guinness Storehouse to your itinerary, especially if you're a beer connoisseur. It's the country's most-visited tourist attraction, and even though visitors get a free print with the price of admission, you should make sure you purchase tickets in advance.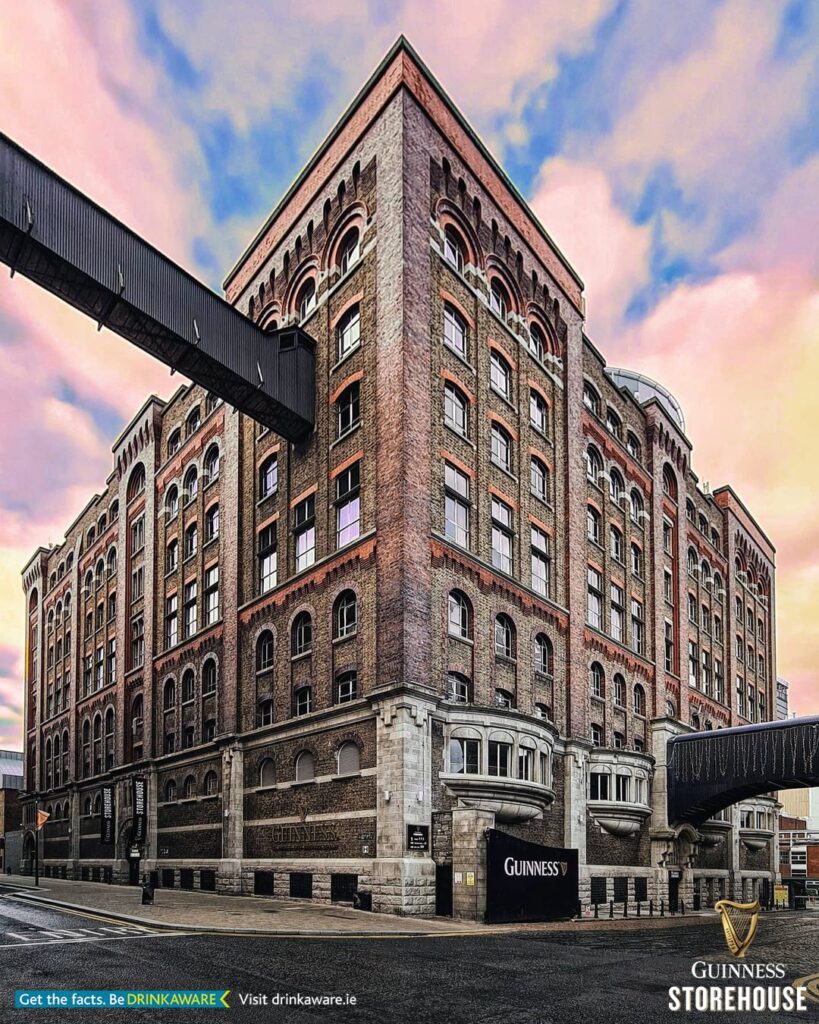 Join Festive Revelers in Galway
If you're feeling a little festive or you enjoy mingling with other festivalgoers, you should consider visiting Galway, located along the Wild Atlantic Way. The city's claim to fame is that it hosts around 120 events each year, including the Galway Races, the Galway Food Festival, and the Galway International Arts Festival. So, we're sure this is how the bohemian city acquired its nickname, "City of Festivals."
Book Your Stay at a Famous Castle
Spend a few nights in the castle in Cong, Ireland, once owned by the famous beer-producing Guinness family!  Book your stay at the 800-year-old Ashford Castle which resides on a 350-acre estate and features a garden and lake. You can also stay at the Lough Eske Castle, located at the foot of the Blue Stack Mountains. The 5-star hotel has an award-winning spa, and if you're not staying here, you can always to a tour to learn about the castle's history and the family that built it.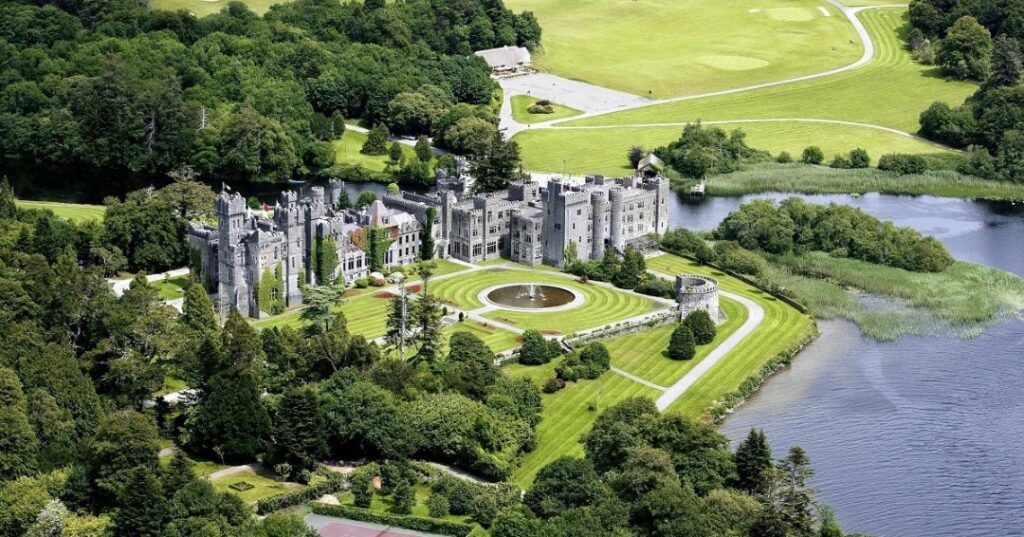 Visit the National Leprechaun Museum
If you're a queer family with children, you should consider adding this unique museum to your bucket list. Yes, the National Leprechaun Museum of Ireland paints a happier "Lucky Charms" picture of the half-pint creature and other mythical creatures in the Otherworld. Wishing wells, a room of oversized furniture, a pot of gold, and an optical illusion tunnel that makes you appear smaller to those at the other end, are just a few fun things to see at the museum. Enjoy a guided storytelling experience during the day, and at night, adults can hear twisted tales about Ireland's darker side.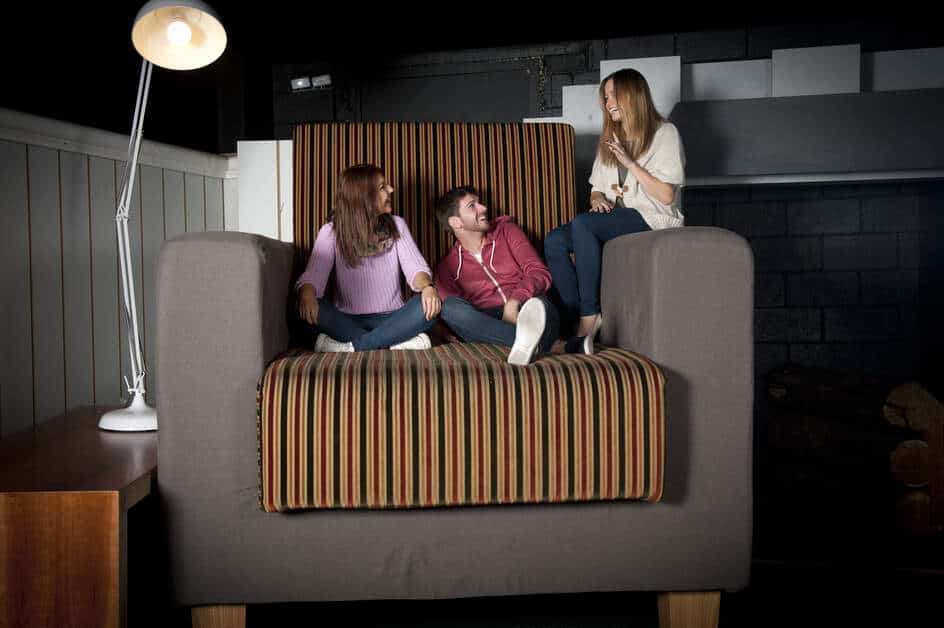 Take a Stroll Along Nine Miles of Natural Beauty 
It's not a big surprise, but the Cliffs of Moher in County Clare are the country's most-visited natural attraction at nearly 1.5 million visitors per year. At their southern end, they rise 390 feet above the Atlantic Ocean at Hag's Head, and 5 miles to the north they reach their maximum height of 702 feet just north of O'Brien's Tower. If weather permits, you can see the Aran Islands in Galway Bay, the Maumturks and the Twelve Pins Mountain to the north in Country Galway, and Loop Head to the south.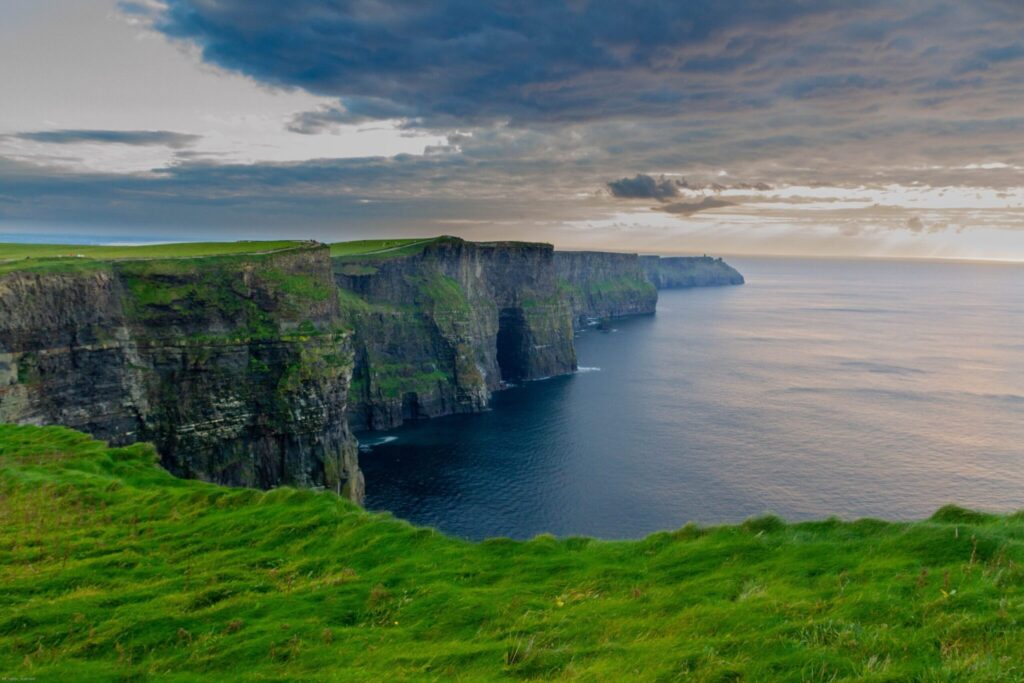 Plan a Road Trip Along Ireland's Most Scenic Drive 
The Ring of Kerry will take adventurous road warriors on a 111-mile drive along the Iveragh Peninsula, the largest peninsula in southwestern Ireland. Ask anyone – a local lass/lad or previous well-traveled visitor – and they'll tell you that this must-do drive features castles, seaside villages, and jaw-dropping natural landscapes, including beaches. And don't leave without checking out the Killarney National Park, found on this epic road trip route.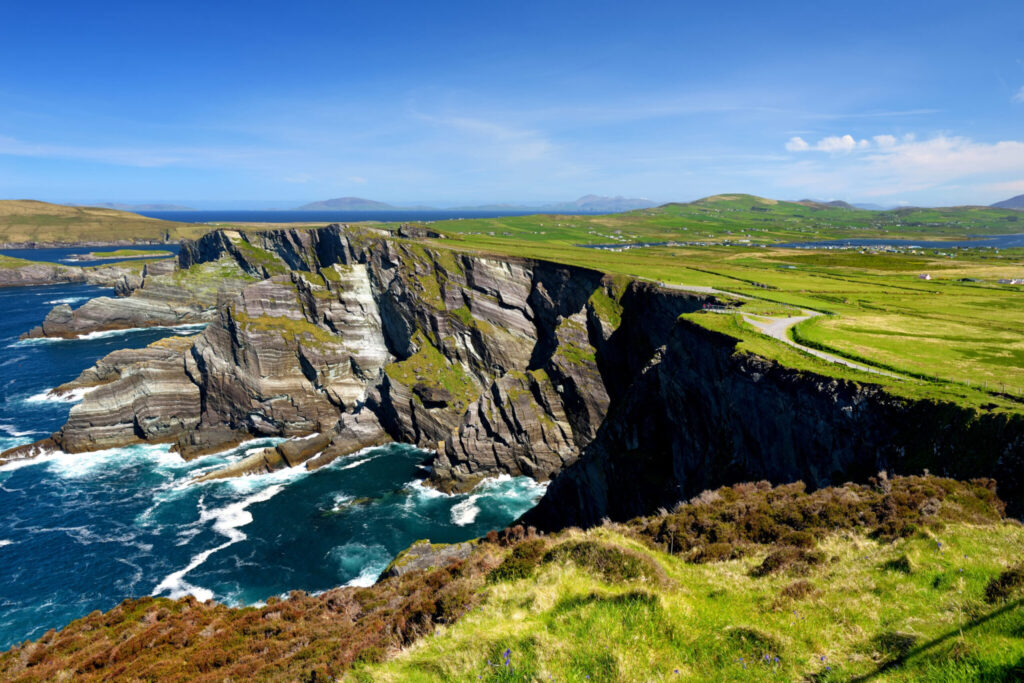 Check out an Ancient Basalt Rock Formation 
Located on Ireland's north coast, the Giant's Causeway is an area of about 40,000 interlocking basalt columns created from an ancient volcanic fissure eruption around 50 or 60 million years ago. Almost one million people visit the UNESCO World Heritage Site every year, which is free of charge, but a charge may be incurred when stopping at the Visitor Center. According to Irish mythology, the Irish giant Finn MacCool created the famous formation across the North Channel to meet his fight challenger, Scottish giant Benandonner.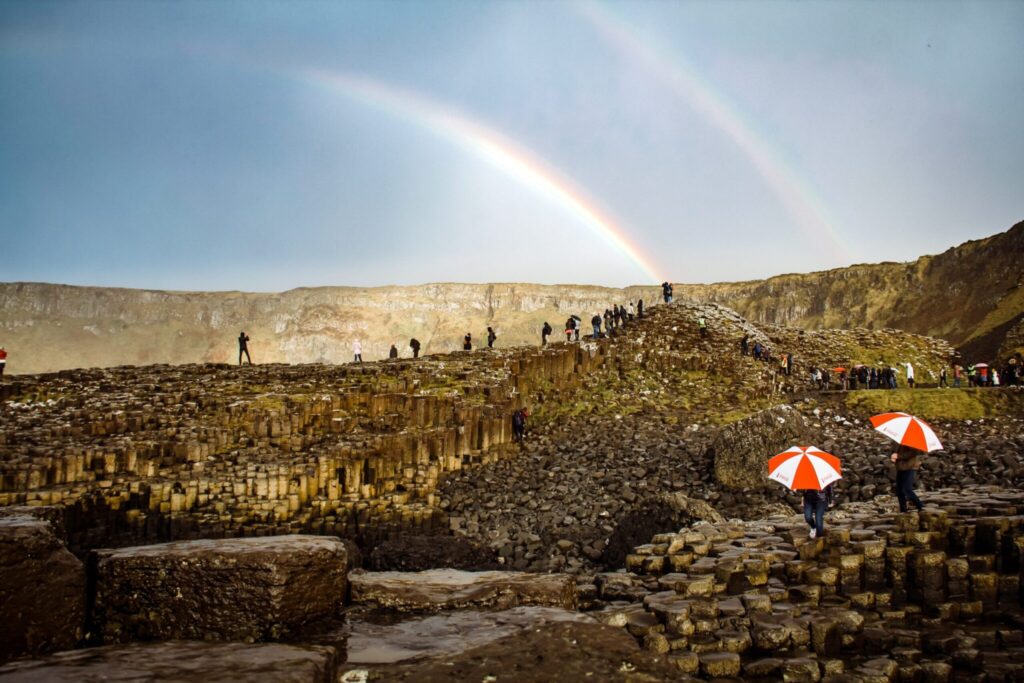 Discover the History of Spike Island
Step back in time and learn about the history of Spike Island, a star-shaped fortress that became the largest prison in the world in the 1840s. In fact, the fortress is so large that Alcatraz Island could fit inside it! On the ferry ride to the island, you can take in the view of Cork harbor and take a guided tour to hear the tales that still haunt this historic landmark. Spike Island was used as an island prison four times, the final prison opened in 1985 and closed in 2004! If you're fascinated by old prisons, you may want to add Kilmainham Gaol to your must-see list. It's touted as Ireland's most famous prison.

Visit an Adults-Only Sculpture Garden 
Victor Langheld created this garden in 1989 after his spiritual enlightenment trip to India. The 22-acre Victor's Way Indian Sculpture Garden took 25 years to complete and has more than 40 sculptures, including the "Birth Canal," "Dying Ferryman," and "Split Human" as seen below. It's your mom's kind of sculpture garden because it contains nudity as well as mature, spiritual, and philosophical themes. Located in Wicklow, Ireland, the garden is open seasonally, so book your trip in advance.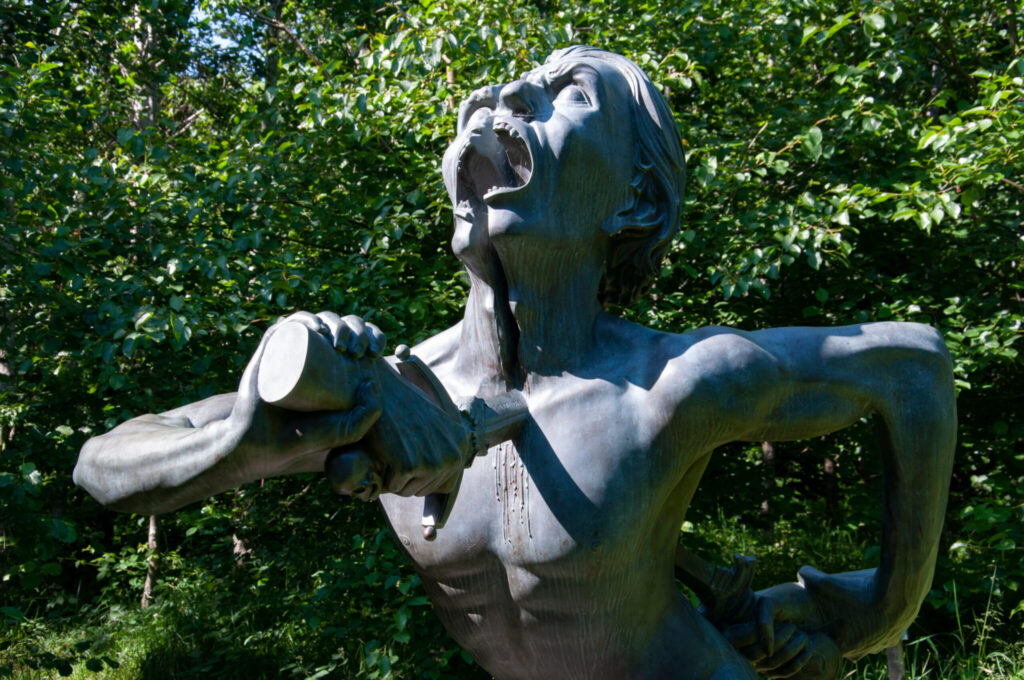 Enjoy a Tasting at the World's Oldest Whiskey Distillery 
The Old Bushmills Distillery is the oldest operating distillery in the world and some of the finest whiskey in the world is produced here. Take a guided tour with a 'whiskey educator' to see firsthand how the craft of whiskey-making is carried out at this distillery. Walk with them through the living history of the grain-to-glass processes and each stage from mash tun to pot still to the barrel. Guests end the tour in the 1608 bar to taste this spirit for themselves. A Premium Tour & Tasting is also offered, where a whiskey tutor will guide you through the rich aromas and complex flavors of three blended and three single malt whiskies, each with their unique color and character.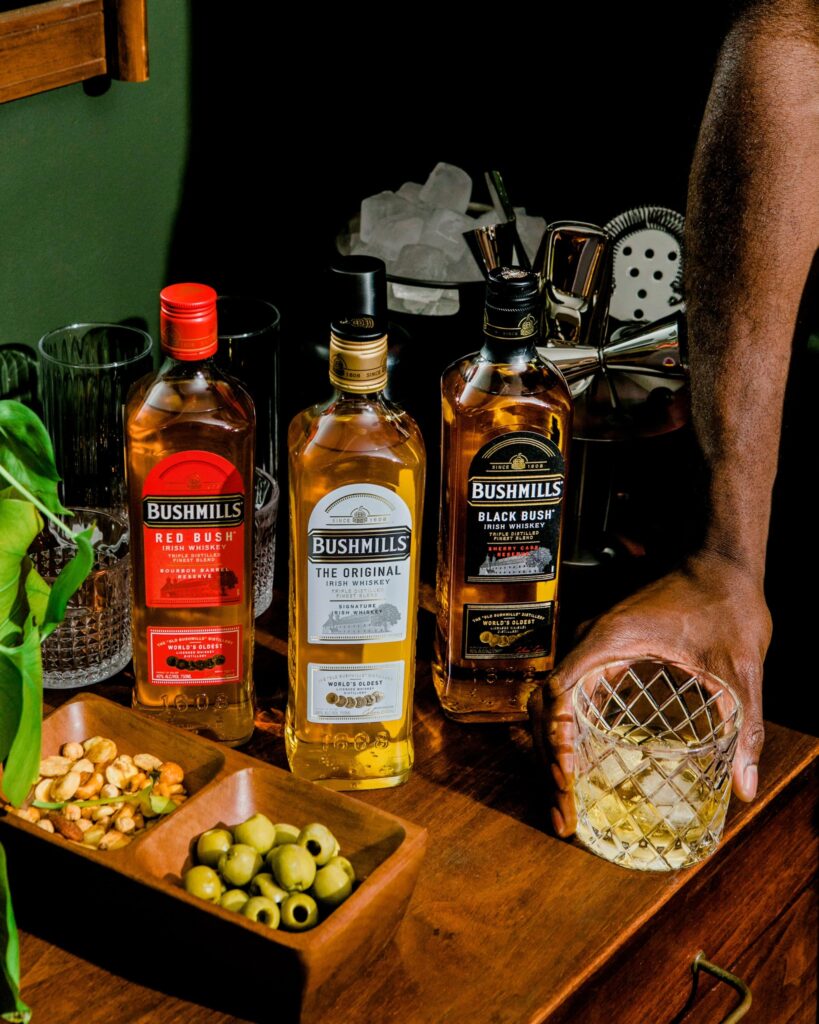 Take a Walk on a Suspension Rope Bridge
Looking for adrenaline-pumping thrills while visiting Ireland? Well, you might want to consider visiting this rope bridge near Ballintoy. The bridge links the mainland to the tiny island of Carrickarede, which means "rock of the casting." Owned and operated by the National Trust, the Carrick-a-Rede Rope Bridge spans 66 feet and 98 feet above the rocks below. There is a small fee to cross the bridge, but no ATM is available for miles.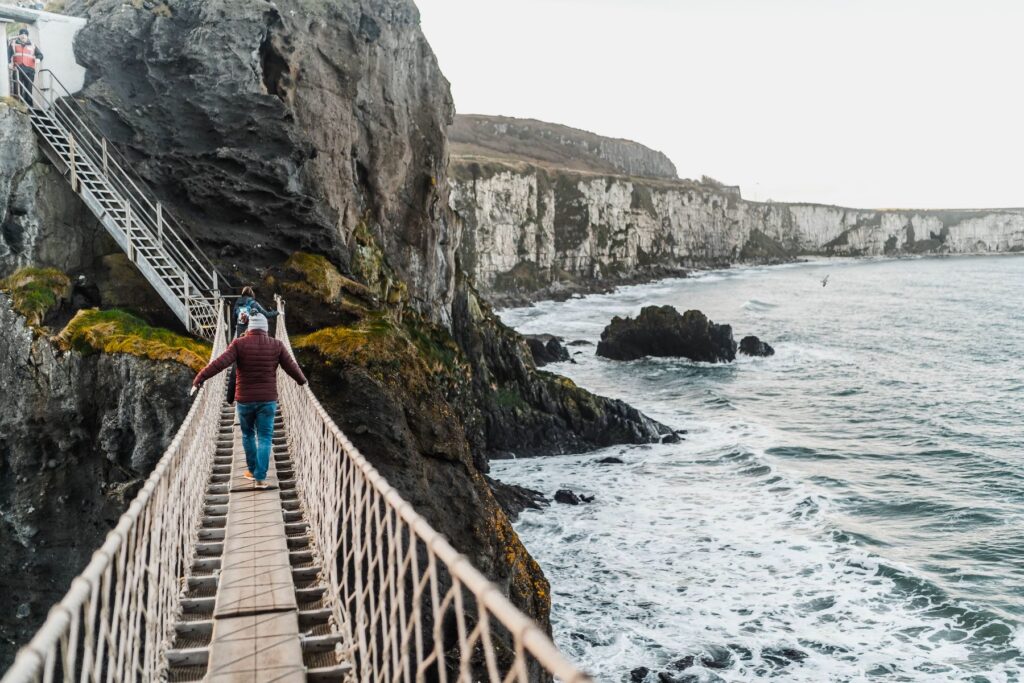 Kiss a Stone Block to Receive the Gift of Gab
In Cork, curious travelers can head to Blarney Castle to check out a block of carboniferous limestone, also known as the Blarney Stone. You may go to this historic spot not much of a talker, but that may change after a smooch on this legendary stone. Irish folklore claims that if you kiss the slab of rock, you are granted the gift of gab – which could be a good or bad thing.