20 Reasons for Hope in 2020
It's been a tough few years for the LGBTQ+ community, with many threats to our rights around the world, and whilst we have to be ready to fight, we should also celebrate our success and grab hold of our opportunities.
We wanted to go into the new year looking to be positive, so here are 20 things that give us hope in these tough times.
Politics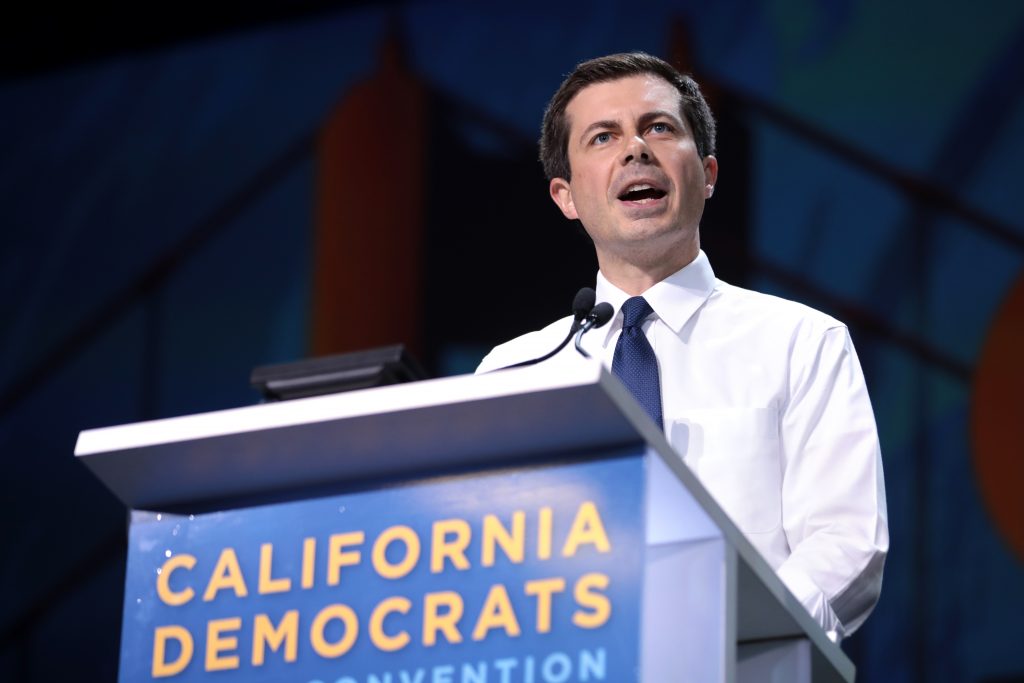 1. Pete Buttigieg
Pete is not without controversy but continues to be part of the leading democratic Presidential candidates. Could he be the Democratic nominee potentially America's first gay President? That remains to be seen. But to have such a prominent LGBTQ+ politician can only be good for our visibility this year.
2. The Victory Fund
The Victory Fund is an organization that helps LGBTQ+ people run for office at all levels. Last year they invested heavily in several lesbian mayoral candidates for major U.S. cities including Chicago Mayor Lori Lightfoot, Tampa Mayor Jane Castor and Madison Mayor Satya Rhodes-Conway. This year the Fund is helping to shape even more LGBT friendly politicians at all levels.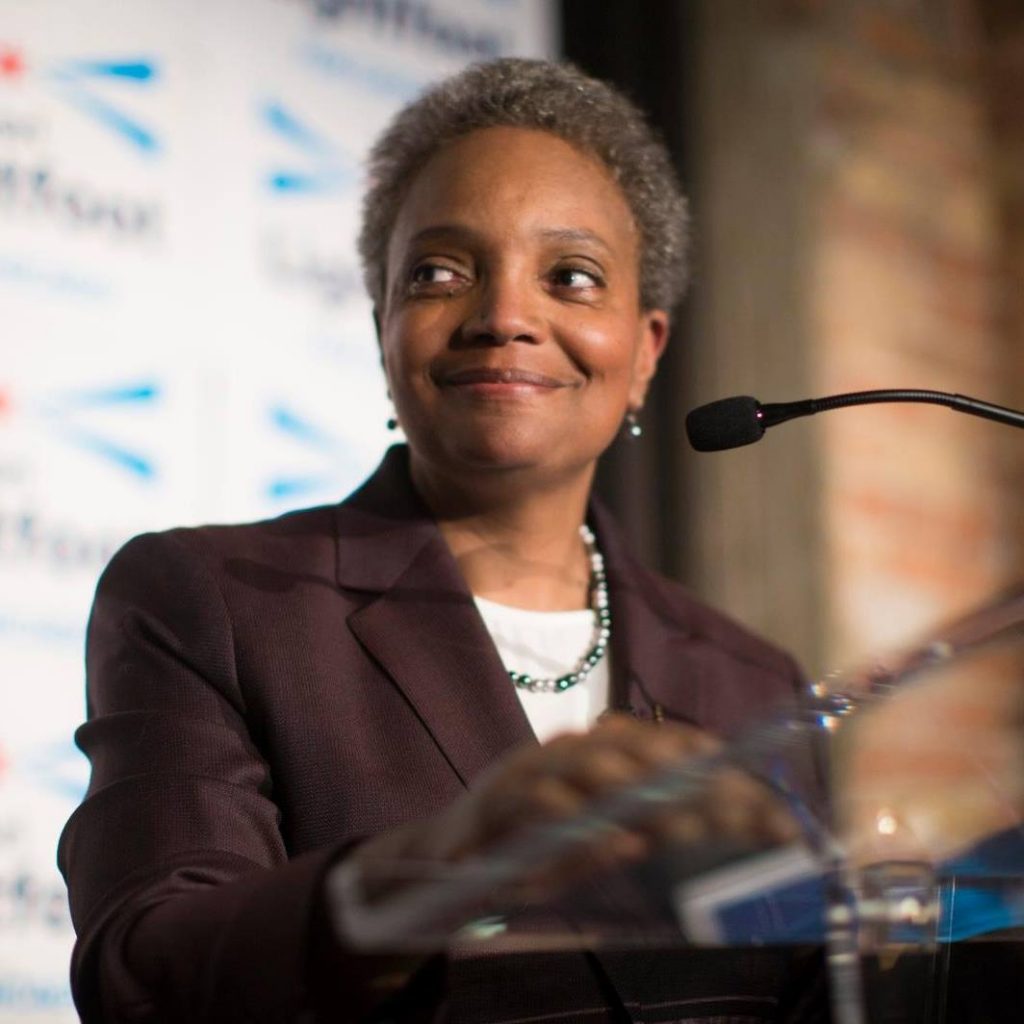 3. British Parliament most gay in the world
The outcome of last year's UK General Election might not have pleased everyone and there are concerns about LGBTQ+ rights post-Brexit, however the UK's parliament is still the most gay in the world with 45 LGBTQ+ representatives. For the first time, there are now more LGBTQ+ Conservative MPs (20) than there are Labour MPs (15). The Scottish National Party now has the highest proportion of gay, bi and lesbian representation of any party in parliament, at 21 per cent.
Media
4. Emmy Wins
Wins for TV shows like Pose & RuPaul's Drag Race both show how much visibility has come for the LGBT community. There is still work to be done, but doors will open easier because of this success into 2020. Blumhouse's new year episode of Into the Dark, called Midnight Kiss, for instance, takes many contemporary gay references, such as pup play and more, and showcases them unapologetically.
5. LGBTQ+ journalists
LGBTQ+ journalists are highly visible on major national news shows around the world. From Robin Roberts on Good Morning America, to Don Lemon & Anderson Cooper on CNN, via Rachel Maddow on MSNBC and Ben Thompson on BBC Breakfast, all of these high profile journalists are not only highly visible but also are working to uncover the big stories of the day.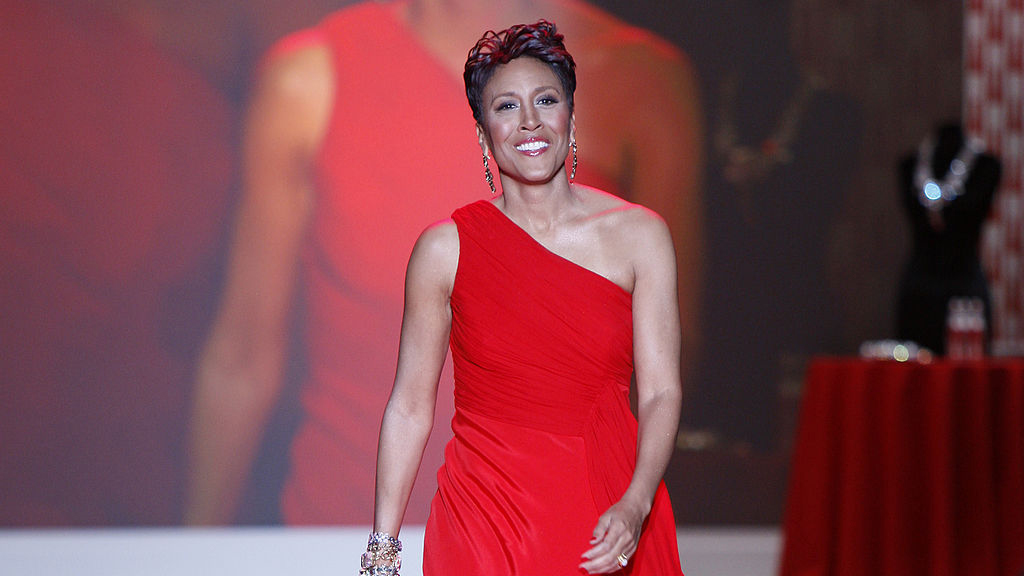 6. Documentaries
The increase in celebrating and promoting LGBTQ+ culture is another reason for hope in 2020. As more stories are told in a variety of ways, our community is revealed in all its wondrous complexities. For example, Shudder, the Horror TV Channel, is currently making a documentary all about LGBTQ+ stories in the horror genre, something that has never been this comprehensively presented before.
Elder Issues
7. Housing for Elder LGBTQ+ people is growing more and more
12 states in the USA have LGBT friendly housing and there is rapid growth in Europe too with Madrid opening a new housing centre, as well a many more planned around Europe.
In New York, construction on Crotona Senior Residences is underway. It will be built on Crotona Park North in the Bronx and feature 83 state-of-the-art new apartments, applications are now being accepted.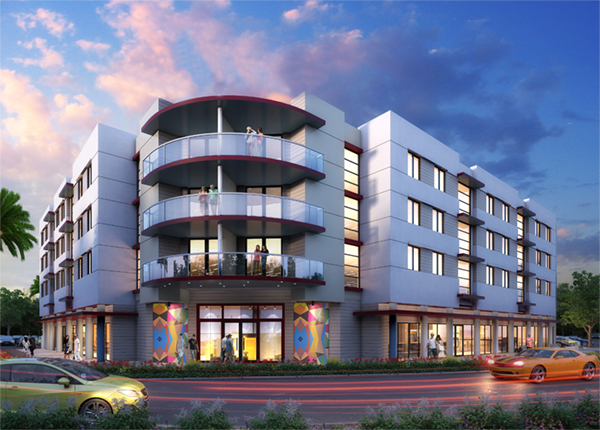 The residences at Equality Park in Wilton Manors, Florida, is still in the construction phase, but when completed will form part of the Pride Centre's campus.
8. Rise of Elder LGBTQ+ specific programmes
In the UK there has been a rapid growth in support for LGBTQ+ older people, with specific focus on the risks around isolation. We reported on one example last year in Birmingham, the Ageing With Pride campaign, which addressed the challenges of growing older in the LGBTQ+ world through a positive campaign focusing on the positive contributions those over the age of 50 and who are lesbian, gay, bisexual and transgender have made to the region both today and historically. That these specific issues are even being talked about is a great thing that gives us hope as recognising and working to address these issues will be really important for 2020.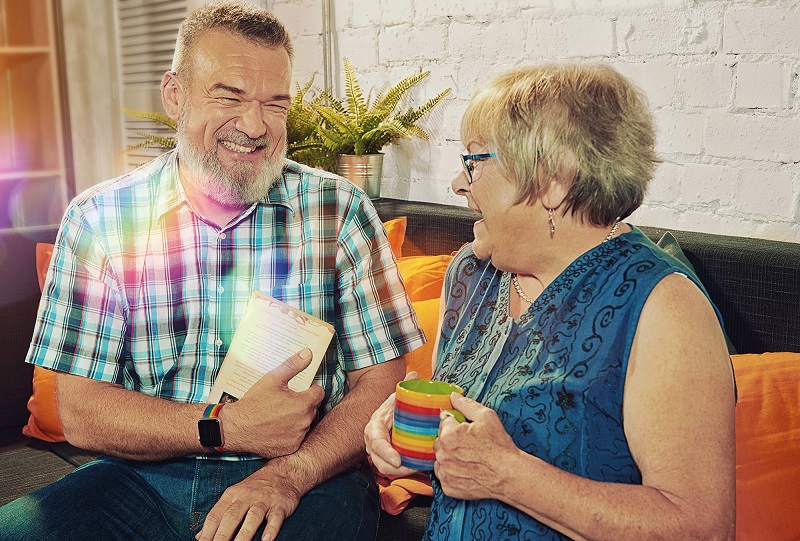 Government Funding
9. Increases in LGBTQ+ programme funding
Around the US and UK, there have been notable increases in funding by local and national government for LGBTQ+ programmes. For example, in New York City, $19M in new LGBT programs were recently awarded – $2.3 million for Trans Equity Programs, $3.7 million for LGBT community services and $800,000 for LGBT inclusive curriculum in public schools. This contributes to ongoing support across the city for its large LGBT community, and give opportunities for people to thrive.
United Nations
10. Independent Expert on protection against violence and discrimination based on sexual orientation and gender identity appointed
The UN Human Rights Council mandate holder has been invited to assess the implementation of existing international human rights instruments with regard to ways to overcome violence and discrimination against persons on the basis of their sexual orientation or gender identity, and to identify and address the root causes of violence and discrimination this will allow him to conduct, facilitate and support the provision of advisory services, technical assistance, capacity-building and international cooperation in support of national efforts to combat violence and discrimination against persons on the basis of their sexual orientation or gender identity.
Marriage Equality
11. Historic moments
On the 24th May 2019, Taiwan became the first Asian country to legalize same sex marriage. 27 countries now have marriage equality and 12 offering Civil Unions. Northern Ireland, as of January 13th this year, now has marriage equality, which completes recognition across the whole of the UK.
12. Europe leading the way
Sixteen out of the 26 countries that have legalised same-sex marriage worldwide are situated in Europe. A further twelve European countries have legalised civil unions or other forms of more limited recognition for same-sex couples. An important bloc of countries like Europe, gives hope to people in other countries that this is possible.
13. Fall in suicide rates
It has been shown that suicide rates of those in LGBTQ+ relationships in Sweden and Denmark have fallen after gay marriage laws were introduced. This statistical demonstration of the importance of marriage equality should give hope to people who are fighting for it in their countries.
Trans Rights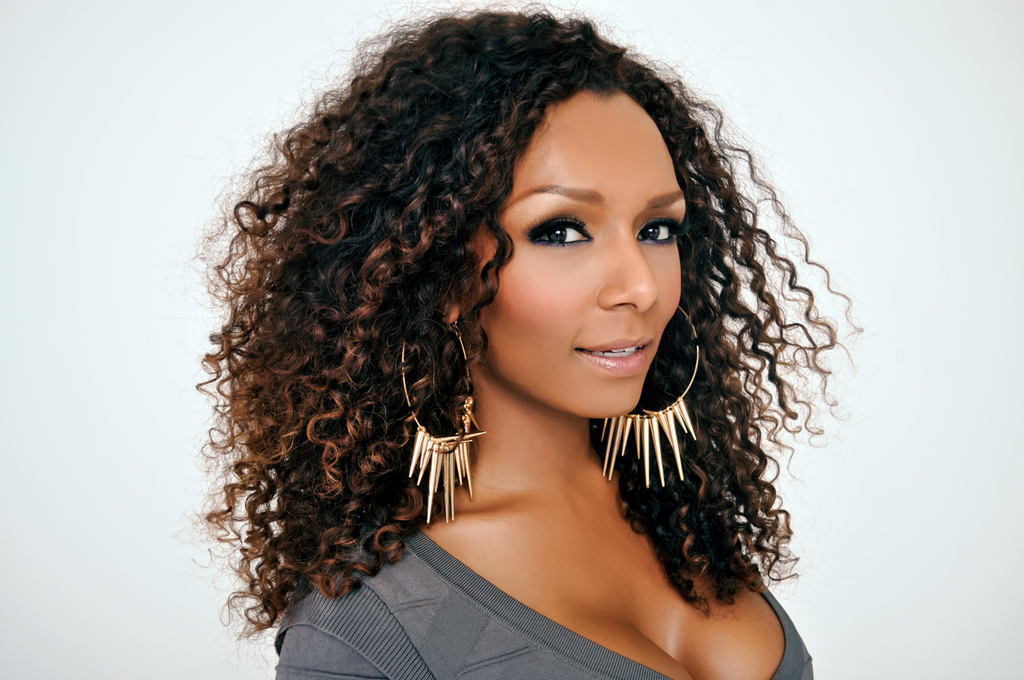 14. Transgender legislation grown
Trans legislation around the world has in fact moved forward. Several countries recently passed various legislations with Iceland becoming the latest country to pass their Gender Autonomy law in December 2019.
15. UK private schools offering more trans support
The UK has a high number of private single sex schools. There has been a trend recently of some of these schools becoming more supportive to its trans or transitioning students. Some across the country are beginning to introduce gender-neutral uniforms and gender-neutral pronouns to make students who are transitioning feel more welcome. Its a great step forward for UK's trans teenagers.
Sport
16. Abby Wambach
Abby is an American retired soccer player, coach, two-time Olympic gold medalist and FIFA Women's World Cup champion. Her recent visibility when the USA Women's soccer team won the 2015 Women's World Cup has helped to raise awareness of pay inequality in sport and hopefully makes a change across all women's sports teams and athletes.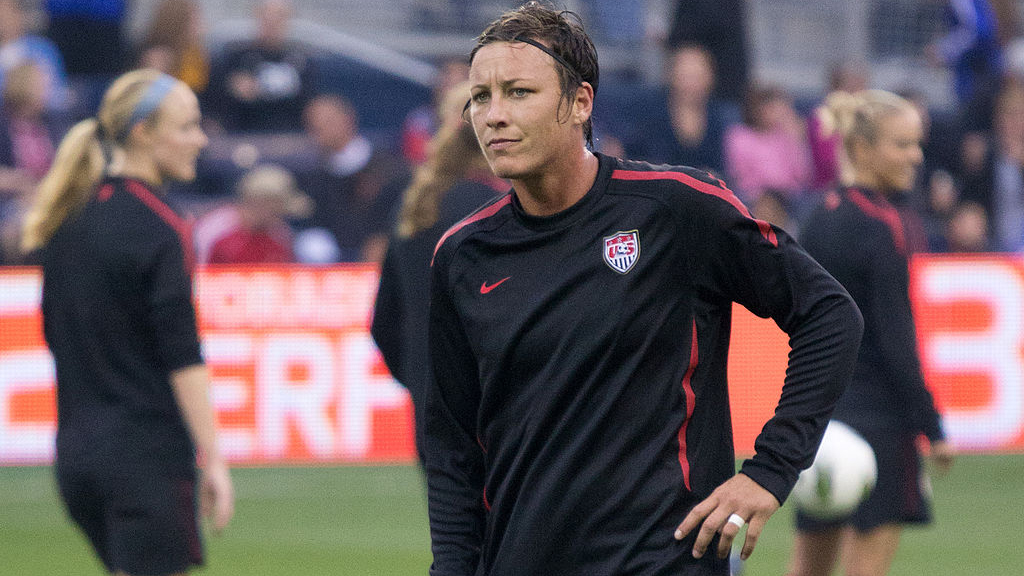 17. Olympics & Paralympics
Over the last few Olympics and Paralympics, visible LGBT representation has grown. In the 2016 Summer Olympics in Rio de Janeiro, a record 66 athletes out of the 10,444 participants were openly gay, lesbian or bisexual, nearly double the LGBTQ+ athletes who took part in the 2012 Summer Olympics. At least 12 out athletes participated in the 2016 Summer Paralympics in Rio de Janeiro, with 10 coming home with medals, and in the 2018 Winter Olympics in Pyeongchang, South Korea, 16 out athletes — twelve women and four men — took part.
2020 is another Olympic year, this time being held in Tokyo, and we hope that this trend continues and we see another record breaking year.
HIV
18. A cure?
Researchers made a number of significant breakthroughs in HIV studies last year including the successful elimination of HIV from the DNA of infected mice. This kind of progress brings us ever nearer to the cure for HIV. We hope that 2020 will deliver even more breakthroughs as we rapidly push for the cure.
Music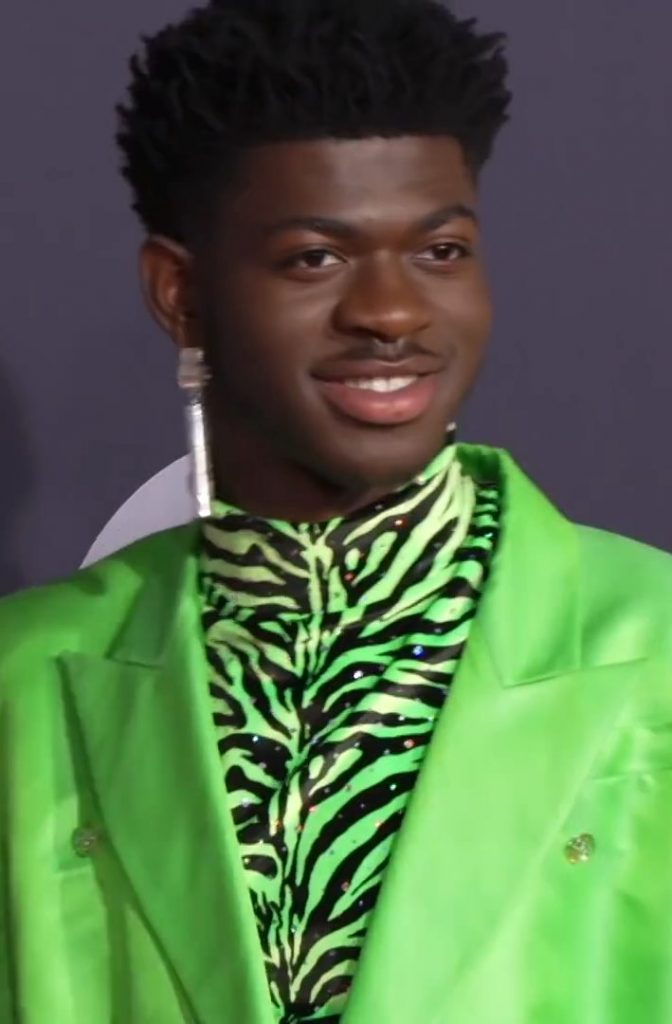 19. Breaking through the genre stereotypes
2019 saw numerous examples of LGBTQ+ artists achieving amazing things in music. Some of the biggest successes were where LGBTQ+ artists broke into genres where entrenched anti-LGBTQ+ sentiment still exists, such as rap or country & western. One example of this was Lil Nas X who was the first black gay man to reach number one in the country music charts. This increase in visibility will continue to drive forward acceptance and positive change in music through 2020.
Pride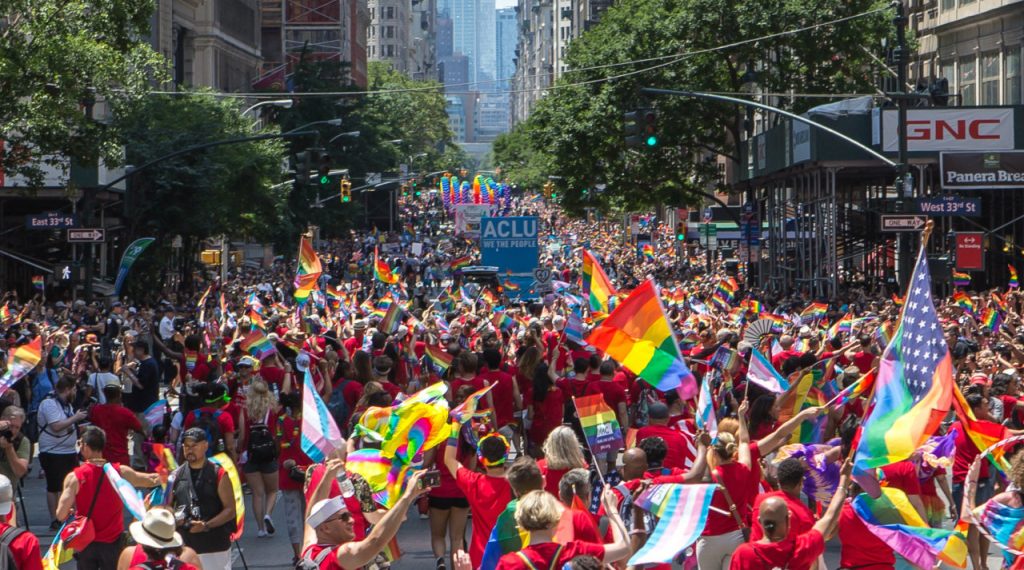 20. 50 years of Stonewall
2019 was the 50th anniversary of the Stonewall Riots. Prides all around the world celebrated this historic milestone in the LGBTQ+ movement. In particular, World Pride combined with New York City Pride to celebrate 50 years of Pride in the home city of Stonewall.

Pride celebrations are still an important way of raising LGBTQ+ visibility around the world and are still used to protest rights and inclusion. According to the website www.gaypridecalendar.com, there are now over 200 pride events around the world, and growing. This gives us hope that the movement which began 50 years ago is still going from strength to strength as the actions of that night in New York City continue to echo around the world.

---
What are your hopes for 2020? Have your say in the comments below.