2019 Lexus IS 350: This is THE Classic Lexus (smaller) sedan
No two ways about it, when you think of a Lexus, you think of the IS 350.  (Why am I hearing RuPaul's exaggerated-yet-elegant command voice when I write that?)
This is the classic midsized, extra-queen sedan that makes an entrance even when one is not necessary. You can't help but notice when this classic comes on the scene. No need to lip sync for your life with this one; you've already won the crown.
I like to think of Lexus as affordable luxury, but anymore that may be an oxymoron.  If you can barely pay your bills, anything for which you have to make a monthly payment can become a burden. And yet, don't sell yourself short: if you need a nice car and you can make it work, there is no need to buy a boat.  The IS 350 is clearly something worth your consideration.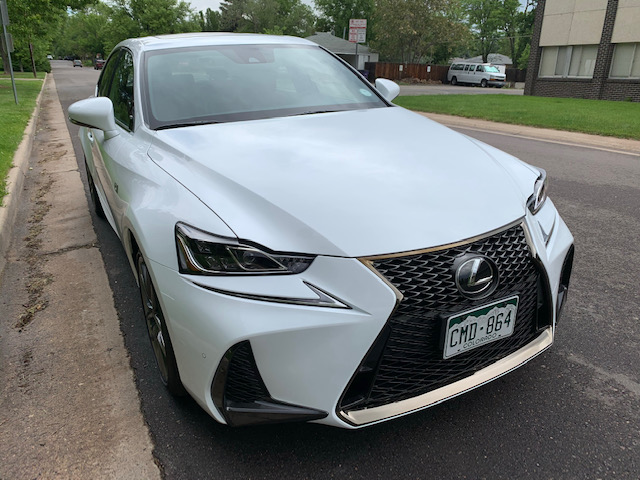 Believe it or not, the IS is considered a Compact Executive Car throughout the world, since there are bigger Lexuses – for bigger executives perhaps. But for anyone who is 'aspiring', the IS 350 (which designates the 3.5-liter V6 DOHC engine) is all the Lexus you will ever need for pretty much anything you will ever want.
But again, just to be clear, you don't get the IS 350 if you are pinching pennies.  For example, whenever you consider taking a hand in marriage, you really must consider the associated costs.  Owning a nice vehicle really is no different.
Mileage comes in at 19 city / 26 highway, which is pretty good, actually. Yet given that you really will have to go over $50K to make the IS 350 something worthwhile, it's just a given (I hope) that this will take some reserves that might have otherwise gone to your child's internship abroad.  Oh well, you need to look fabulous more than your future heiress needs to be able to say that she spent time with a bunch of other pasty Children of The Corn learning to lip sync in pig Latin.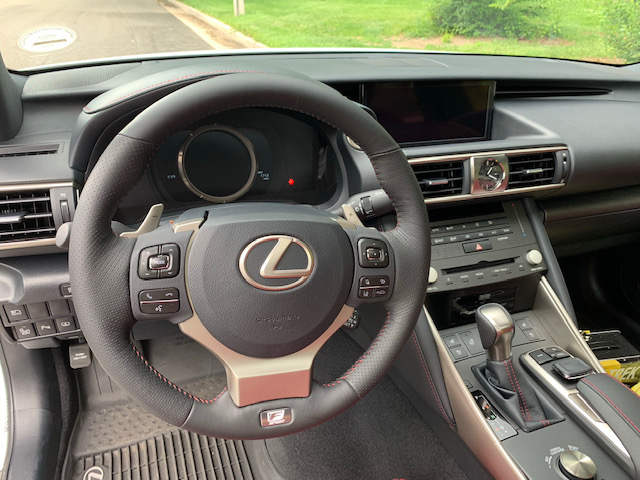 But think of all that you will get, even if you do buy the base IS without All-Wheel Drive ($42,180 US)?  The engine is a  3.5-liter V6 offering 311 horsepower and 280 pound-feet of torque. You will also get (for starters) 18-inch wheels, power sunroof, heated side mirrors, keyless ignition, dual-zone automatic climate control, power seats, lane departure warning and intervention, adaptive cruise control, forward collision warning with pedestrian detection, automatic braking, simulated-leather upholstery (something Lexus calls NuLuxe)…. and you will also get the Lexus Enform Remote vehicle controls system.  Yeah, about that…..
My one big complaint about the IS, however, is that the infotainment system uses an outdated type of joystick to navigate all the screens and options available on the IS 350. If anything, the buttons are too sensitive, as I found myself overshooting (a common problem, I realize) or pushing too hard or simply missing my mark and having to start over. I really don't know what the solution is, and given that the 'stick' is right where the cupholders might normally be, it was a little awkward for a big ole bear (some say silly old queen) like me.  But hey, other than that…..
I always encourage LGBTQs and our allies to do your homework and shop wisely.  The IS may not be for you (another Lexus may be better suited). But spend your money and your time wisely, no matter how much of it you have.
Honestly, we wouldn't want it any other way…… despite what many commercials may hint otherwise.