2019 Naughty & Nice Christmas Sweater List
Everyone knows the holidays aren't complete without the perfect Christmas sweater to wear to your festive holiday gatherings. Whether you want to be stylish and classy or ugly and a little trashy, we have eight of our favorite Nice and Naughty options available at Tipsy Elves – the world's most fun and outrageous holiday-themed apparel company!
Nice Sweaters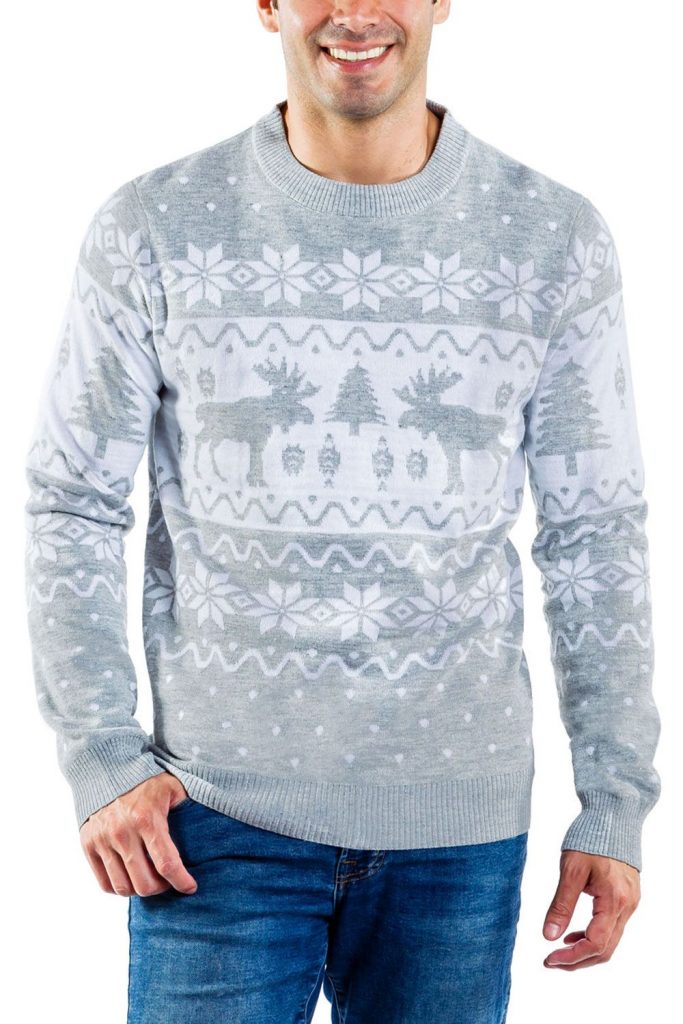 This year, embrace the season of all things decadent with this Men's Merry Moose Christmas Sweater. This super-comfy grey sweater is great for that meeting the parents vibe. $57.95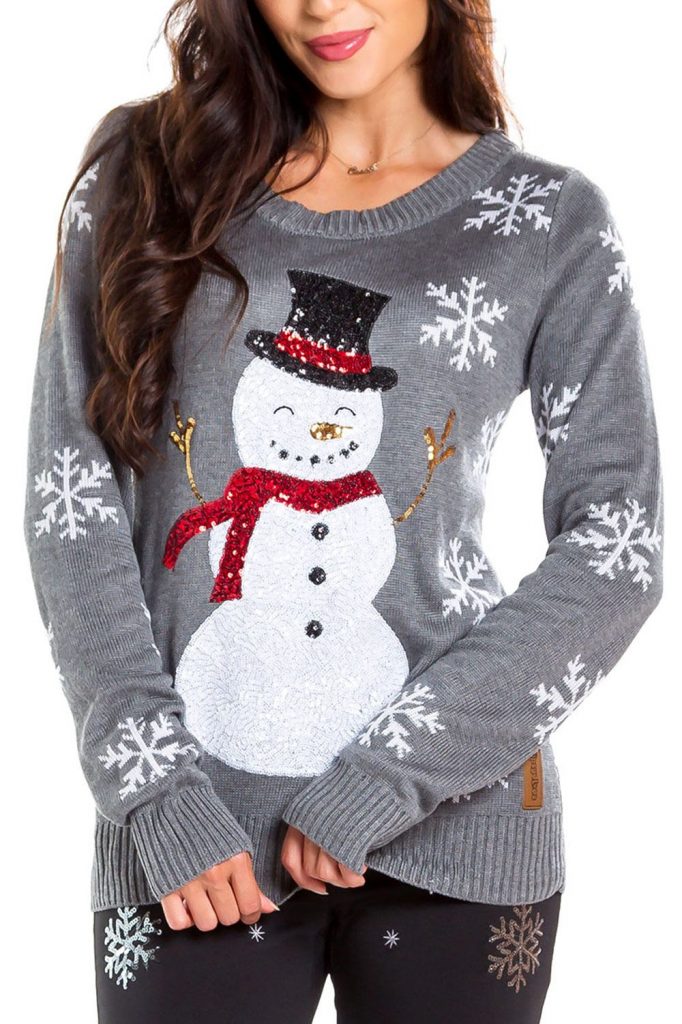 With this Women's Sequin Snowman Christmas Sweater, you can be classy and Christmassy without looking awkward. The sequined snow day sweater pays tribute to everybody's favorite day of the year – the day the boss lets us stay home from work or school. $64.95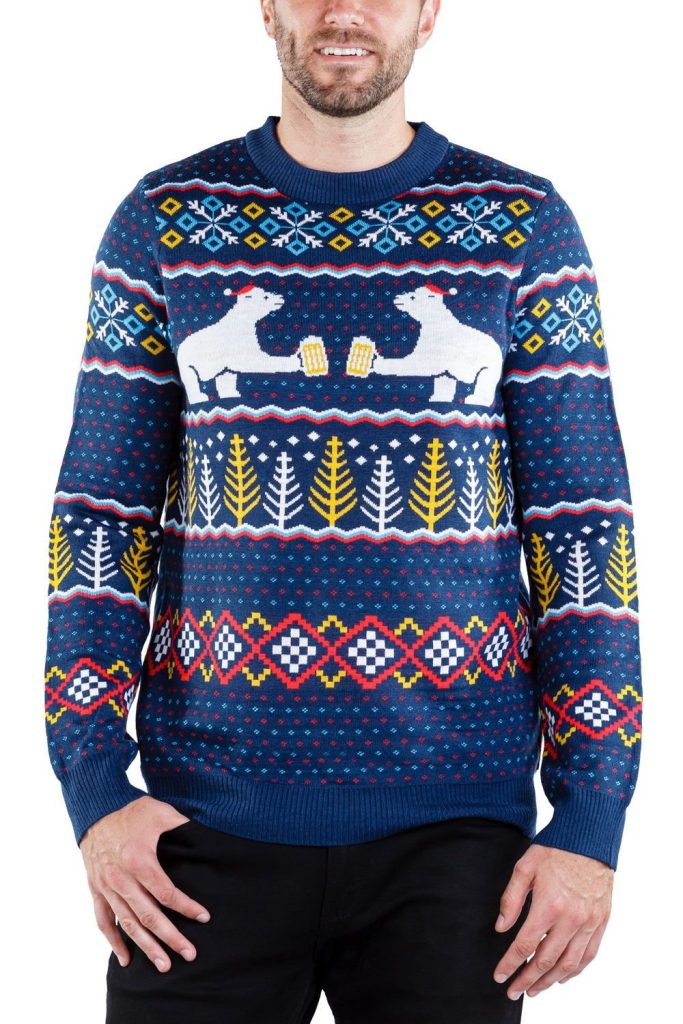 This year, party like a polar bear with this Men's Polar Bear Party Christmas Sweater. This cuddly festive one-piece features our North Pole-dwelling friends raising a toast. They're even doing it in Santa hats. $57.95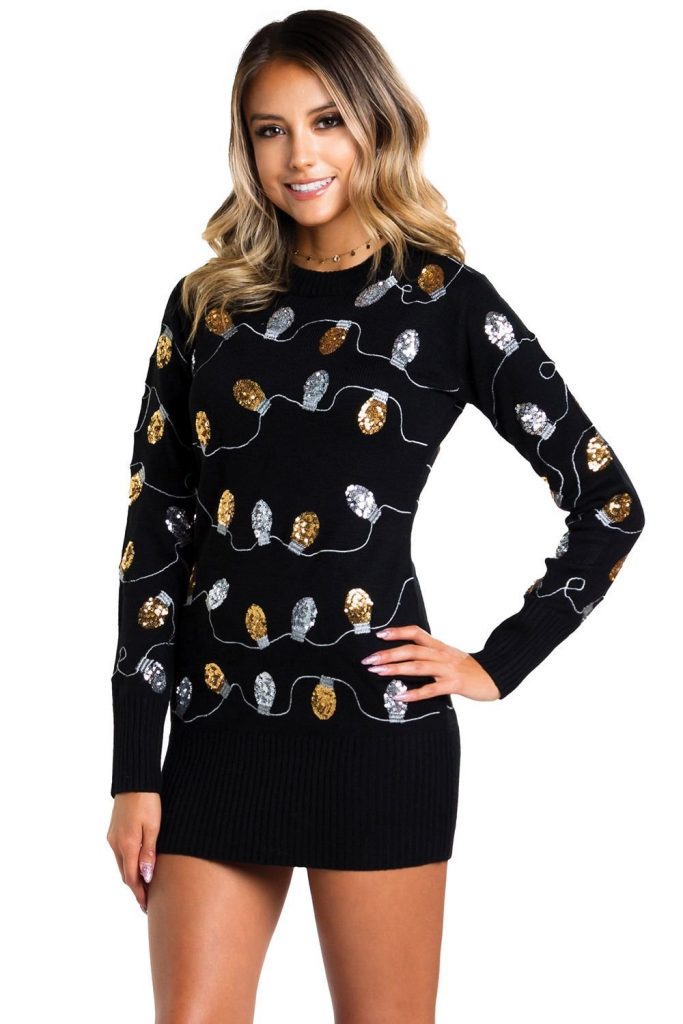 Twinkle your way through the holiday season in our brightest sweater dress to date. The sequined splendor of this Christmas frock is enough to turn heads all on its own. But we know that this Christmas Light Sweater Dress will look even better when you dress it up with your favorite metallic heels and dangly earrings! $59.95

Naughty Sweaters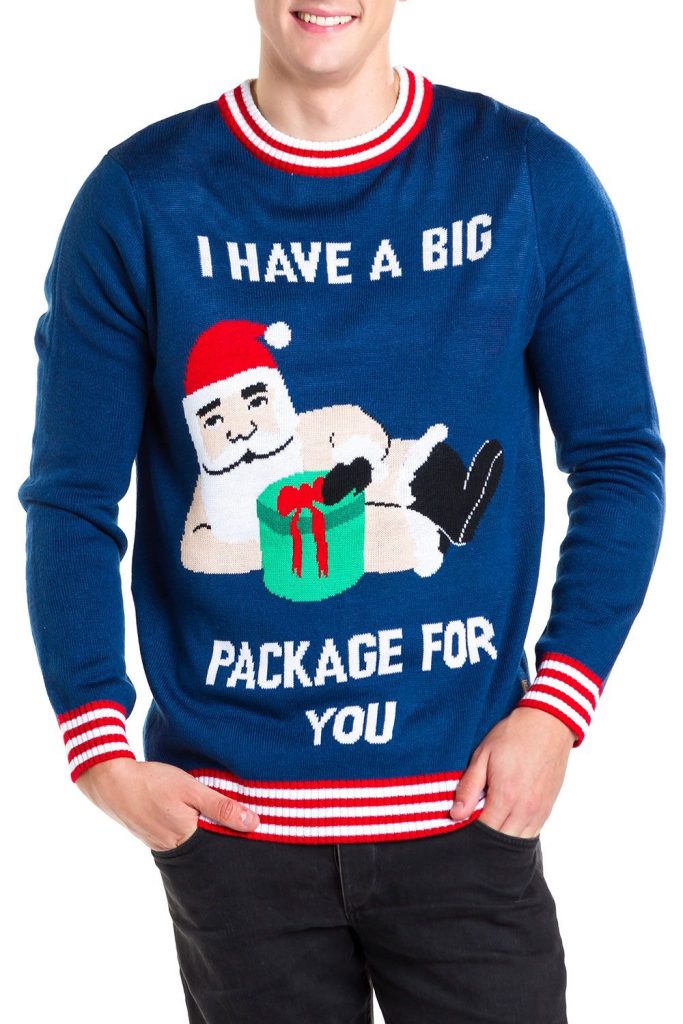 Traditionally we're used to seeing Old St Nick donning the classic red and drinking soda pop, but this year he's decided to celebrate the birth of baby Jesus – by wearing his very own birthday suit. Have everyone wondering what a big package Santa will have waiting for them with this Men's Santa's Big Package Christmas Sweater. $57.95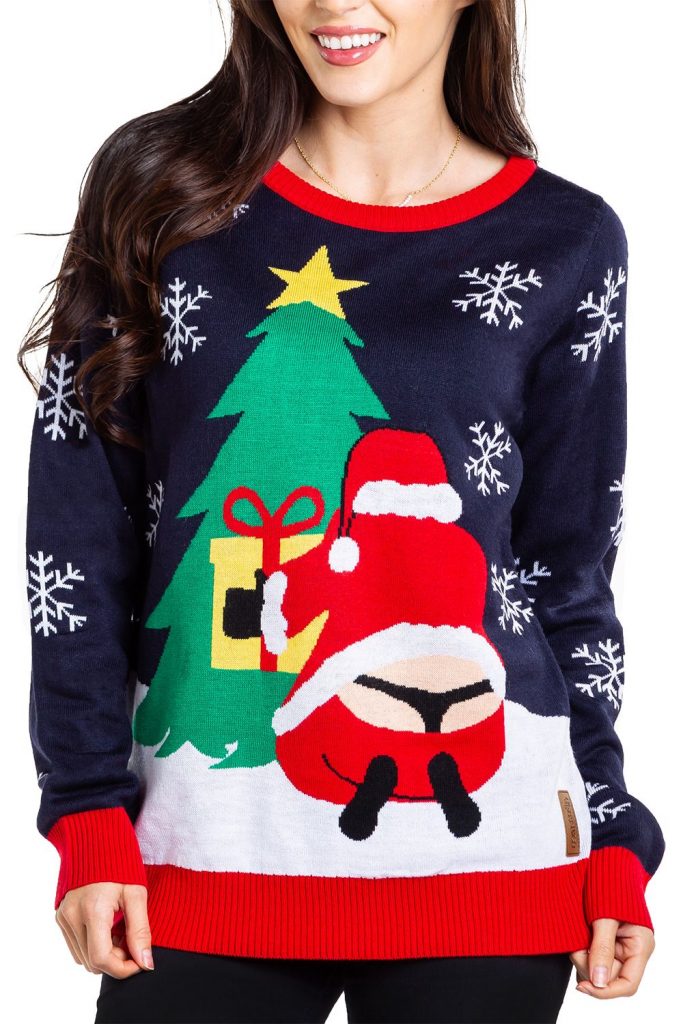 You would never make this fashion faux pas, but poor Santa doesn't have any BFFs to watch his back and save him from showing too much thong when he bends over. Good thing the image was perfect for this naughty Women's Santa Wearing a Thong Christmas Sweater. $57.95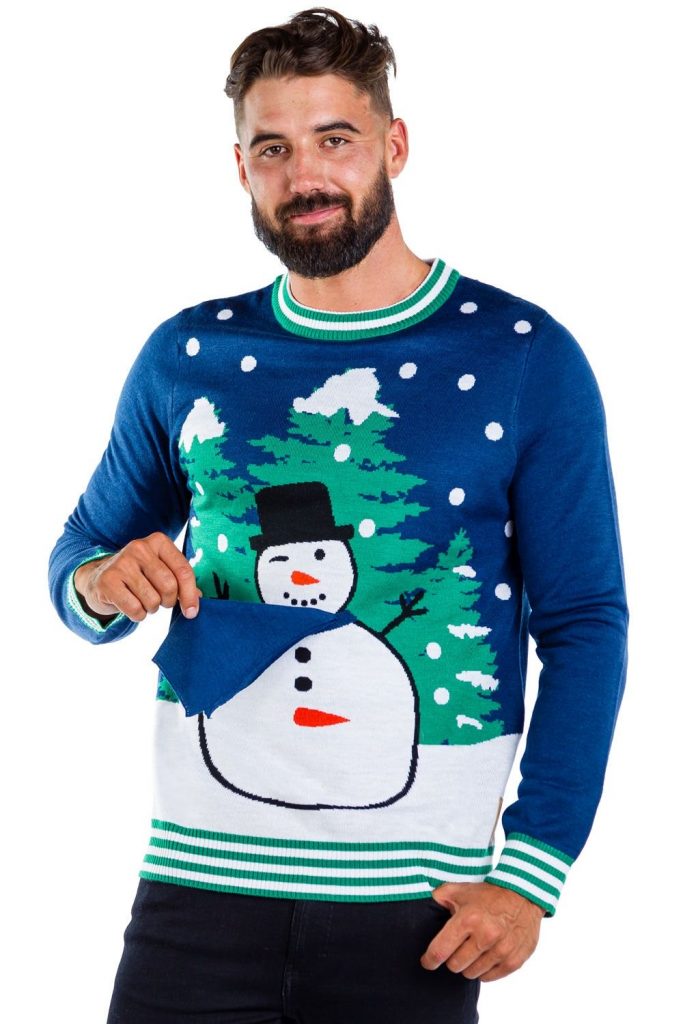 Want to be a winner with the queers this year? Pull on this Men's Peekaboo Snowman Christmas Sweater, and you'll be an instant hit with the little elves. Frosty does all the peekaboo hard work for you with his cheeky little wink. He's ready for hugs and a little… festive cheer. $64.95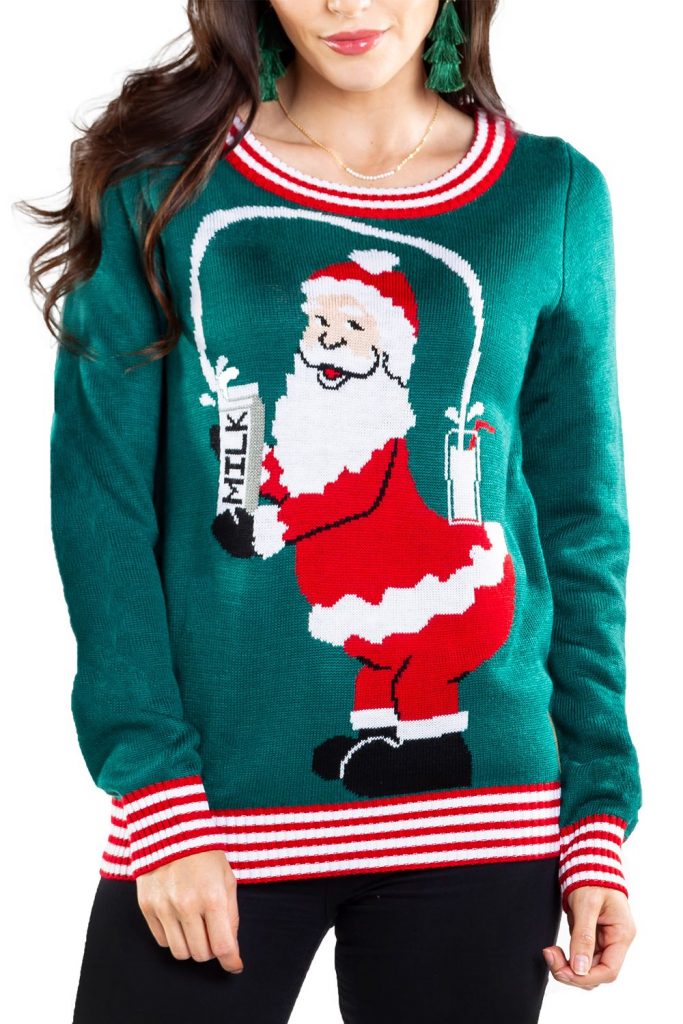 Santa's milkshake brings all the elves to his yard in this Women's Santa Breaks the Internet Christmas Sweater. You know he's probably been photo-shopped within an inch of his life, but you just can't look away.  Was $59.95, now $39.95!

All Men's sweaters go up to 5XL. Women's sweaters go up to 2XL. Please visit tipsyelves.com for more information and to view more products.