2020 Lexus RX: Yes, this is affordable luxury!
It's amazing that when you Google 'luxury SUVs', one name that keeps popping up is the Lexus RX and its sisters, the LX and NX. 
Narrow your search by adding the word 'affordable' and there it is, along with other SUVs that I… Well, wouldn't necessarily consider affordable. (Use the word 'cheap' instead of 'affordable' and you do find your way to the RX – but there is nothing 'cheap' about it.)
The RX is perhaps the most affordable in the class.
The base price is $44,150, and that would be the base RX 350 (for 3.5-liter engine). You can always add and pick and choose with Lexus, but I think the base RX 350 might suit you just fine. Indeed, I did test the RX 350L with All-Wheel Drive and, well, that was nice and luxurious.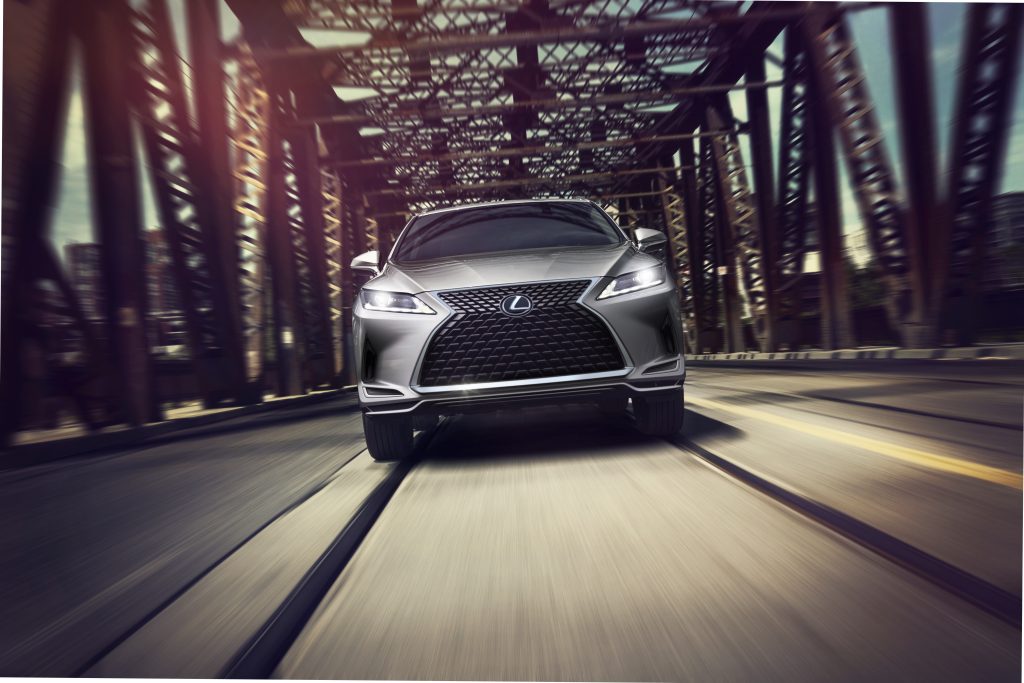 Regardless of how classy and rich you may be, across the board consumers nowadays want at least a smidge of practicality in their SUVs. Total max cargo volume for the RX is just over 56 cubic feet – but the way it's designed makes this a very usable amount of space. The depth is considerable and the height is impressive, just what you would need for those unexpected life moments, to include when someone is trying to serve you papers. Hey, just sayin….
But more importantly, the interior luxury is even better this year than for 2019. On the base 350, simulated leather trim and a power liftgate, for starters, are standard, as well as an 8-inch touchscreen (which it positioned closer to the driver this year – yay) and a nine-speaker sound system.
Two packages are available, appropriately called Premium and Luxury. This is what you add-on if you want items like a power sunroof, bigger wheels and real leather. The F Sport trim will give you the raciness you desire, which will include a sport-tuned suspension and sporty cockpit style front seats – so you can have that true racy feeling.
The drive is smooth and predictable (which is a good thing), and there is a true sense of being in command. 
But alas, the infotainment system still has some usability issues. Gone is the mouse, joystick, or whatever it was called. I'm sure it was a good idea when first introduced, but I never liked it. Now there is a simple mousepad which, to me, is anything but simple. It's capable of doing quite a bit – I'm just not the person to ask about that.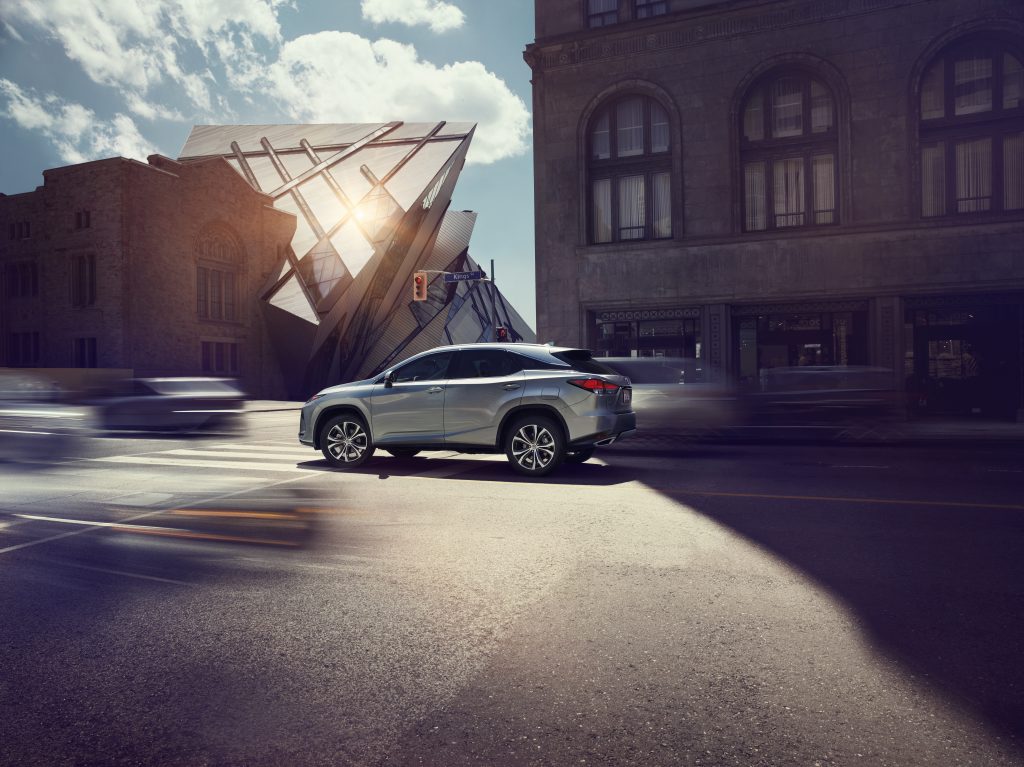 I admit, I just get in and drive. When I have to stop and learn something, well, this is where I get lost – and sometimes frustrated. Again, just sayin…. (You don't have to use the trackpad, you can instead just use your fingers on the touchscreen, which is new and improved this year. Still….)
If you can, hop in and give it a whirl. Front-Wheel Drive is standard across all trims (with AWD optional), and you can get a 3.5-liter V6 with 290 horses (RX 350) – or you can get the RX 450h with 308 horses, which comes as a hybrid. You can also get configured with just two or three rows of seats, but with three rows of seats, it does get a little snug.
Edmunds.com calls this year's RX 350 "a respectable offering in the class"….
….which means it has finally graduated. With honors.