Jean Smart joins original cast of lesbian play Last Summer at Bluefish Cove for Q&A
Emmy award-winning actress Jean Smart (Designing Women, Hacks) will join fellow original cast members Lee Garlington, Nancy Linari and Sandra Marshall at the Saturday, July 15 performance of the Fountain Theatre's current, 40th anniversary production of Last Summer at Bluefish Cove.
The groundbreaking play by Jane Chambers previously ran at the Fountain Theatre for two years, from 1983-85, and Smart's breakout role in that production has been credited with establishing her later career in television.
In the play, a group of women spend their summers together in a remote town on the Long Island Sound. Their lesbian enclave is disrupted when Eva, a naïve straight woman recently separated from her husband, stumbles unaware into their circle and falls for the charming, tough-talking Lil. The iconic play bursts with heartfelt friendship, laughter, and love.
The 1983 production was a turning point for the lesbian community in Los Angeles at the time, a benchmark achievement in L.A. theater, and a milestone in the history of the Fountain Theatre. Smart was seen in the Fountain production by the casting director for Designing Women, leading to her starring role on that popular TV series.
"That play got me my first agent, my first Broadway show, it started everything for me," Smart said in a 2021 New Yorker interview. "And when I moved to LA three years later I did it again in LA for a year, I got an HBO series out of it.That play started my entire career."
The current production is mounted on the Fountain's spacious outdoor stage, installed during the pandemic. The area surrounding the set has been transformed into Bluefish Cove — creating a true beachfront experience for the audience.
Performances continue at the Fountain through August 27. Smart, Garlington, Linari and Marshall will participate in a Q&A discussion with the audience following the performance on July 15.
Photos: Frank Ishman; Ken Sawyer Photography
Set in 1974, this heartfelt play, a landmark in lesbian history, is bursting with friendship, laughter, love and hope, bringing well-rounded, three-dimensional characters that transcend stereotypes and preconceptions to the stage.
"The play ran for two years, from 1981-1983, at the Fountain Theatre 40 years ago starring Jean Smart, before Deborah Lawlor and I acquired the building and established our company," says Fountain artistic director Stephen Sachs. "It was a benchmark achievement in L.A. theater, a turning point for L.A.'s queer community, and a milestone in the history of our building. Many women saw and remember it. Now it's time for generations of young gay women born after the play was produced here to experience it for themselves."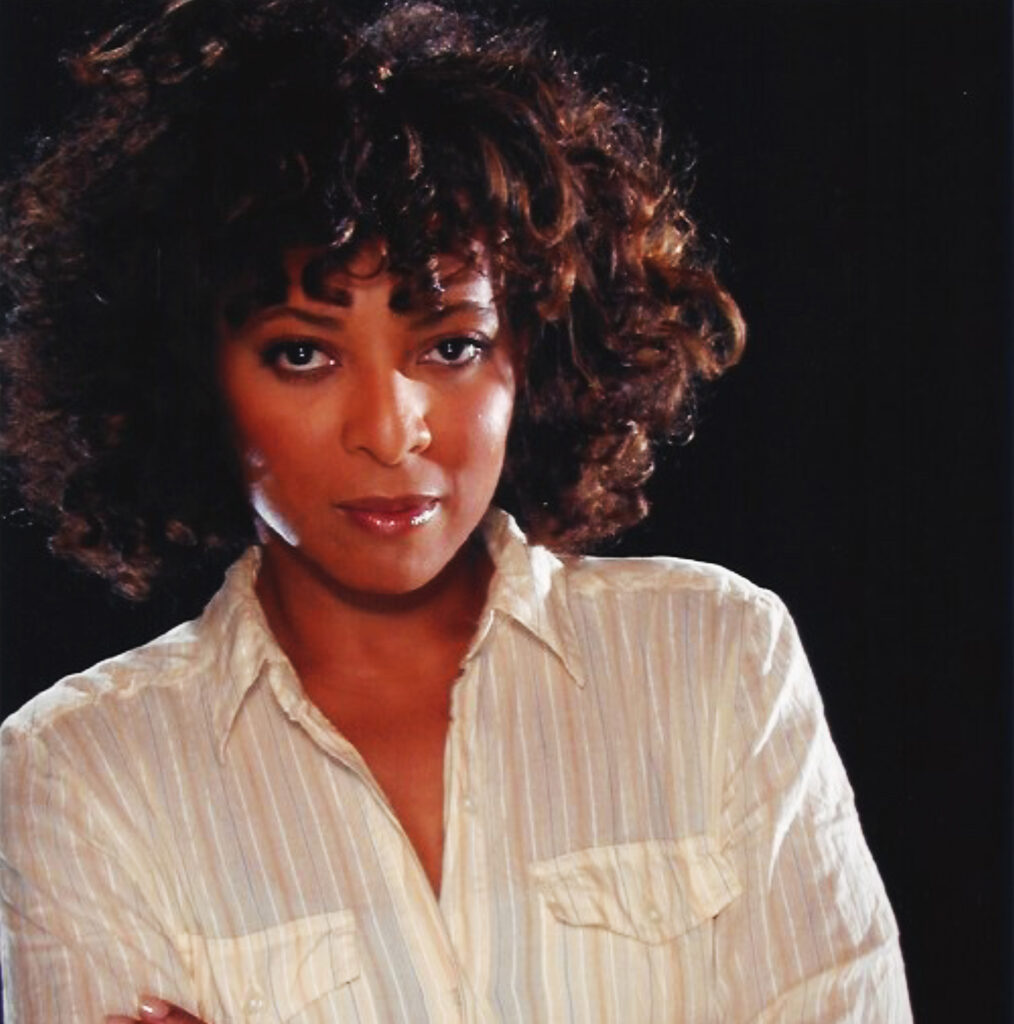 The all female-identifying and non-binary cast of the 40th anniversary production includes actors Sarah Scott Davis, Tamika Katon-Donegal, Lindsay LaVanchy, Noelle Messier, Stephanie Pardi, Ann Sonneville, Stasha Surdyke and Ellen D. Williams.
The creative team includes scenic designer Desma Murphy; lighting designer R. S. Buck, sound designer Andrea Allmond, costume designer Halei Parker, prop master Rebecca Carr and intimacy director Savanah Knechel. The production stage manager is Chloe Willey, and Gina DeLuca is assistant stage manager.
One of the first playwrights to depict love between women as happy, healthy, and well-adjusted, Jane Chambers (1937-1983) changed the course of American drama with works informed by second-wave feminism and the burgeoning gay rights movement, including A Late Snow (1974), Last Summer at Bluefish Cove (1980) and My Blue Heaven (1981).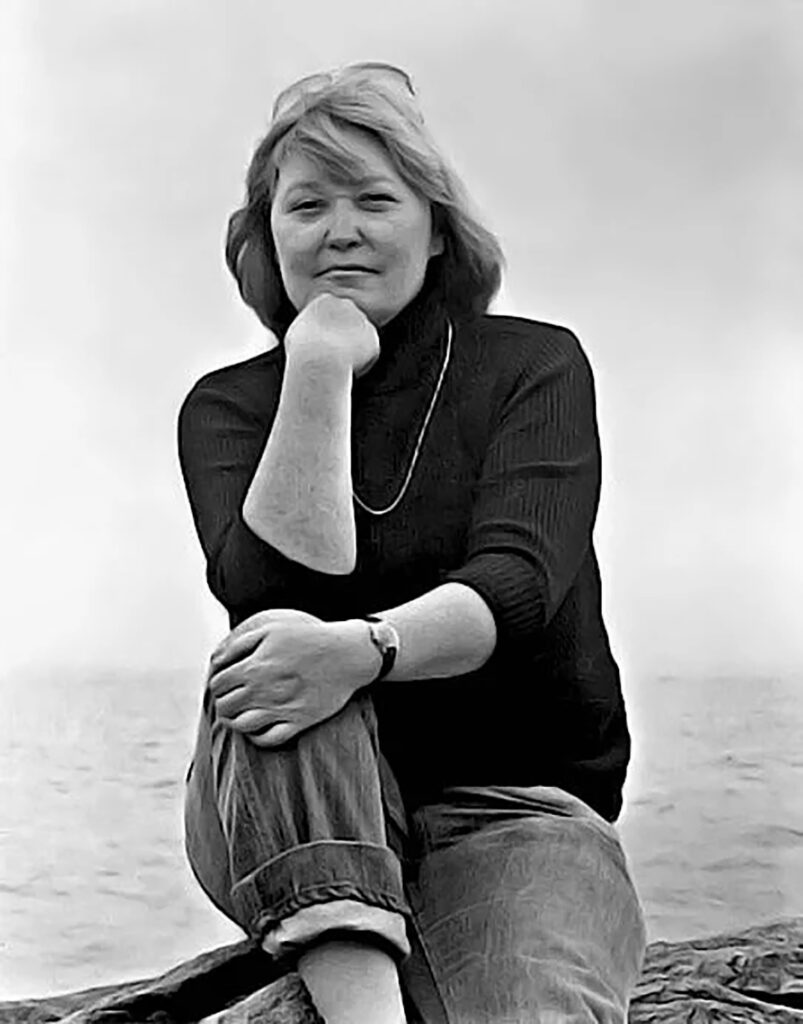 About Jane Chambers
A prolific writer, Chambers also authored novels, poetry, and essays in addition to penning scripts for film and television. She trained as an actress at Rollins College and the Pasadena Playhouse because female students were not admitted to writing classes, and enjoyed success as an off-Broadway performer. In 1964, Chambers moved to Maine where she worked for MWTW-TV as a content producer and on-air personality. During President Johnson's War on Poverty, Chambers took a position as arts coordinator with Jobs Corp, creating theater with inner-city youths. While earning a bachelor's degree at Goddard College, Chambers returned to New York, co-founded Women's Interart Theatre with Margot Lewitin, and met her life partner, talent agent Beth Allen. Chambers was diagnosed with a brain tumor and died in 1983. Her pioneering spirit is honored by an annual prize given in her name: The Jane Chambers Award for Playwriting is administered by The Women and Theatre Program. Chambers' impact on American drama is also celebrated by a reading series at TOSOS (The Other Side of Silence) Theatre.
About The Fountain Theatre
The Fountain Theatre is dedicated to presenting outstanding theater that challenges thinking while shining an artistic light on social justice issues and on the diverse voices and cultures within L.A. Mayor Eric Garcetti joined with the Los Angeles City Council to commend the Fountain for "achieving a position of leadership in the Los Angeles theatre community… producing meaningful new plays of social and political importance that enrich the lives of the citizens of Los Angeles." The Fountain is the recipient of the Los Angeles Drama Circle's Margaret Harford Award for sustained excellence in theater, presented for "outstanding productions of meaningful new plays and first-class performances spanning three decades." Los Angeles Times theater critic Charles McNulty called the Fountain "L.A.'s most enterprising intimate theater [that] continues to punch far above its weight… No L.A. theater has done a better job of asking us to reexamine our lives through the lens of acute contemporary drama this year than the Fountain."
Last Summer at Bluefish Cove runs June 17 through August 27, with performances on Fridays, Saturdays, Sundays and Mondays at 7 p.m. (dark Monday, June 20). Three preview performances will take place on Wednesday, June 14; Thursday, June 15 and Friday, June 16, also at 7 p.m. Tickets range from $25–$45; Pay-What-You-Want seating is available every Monday night in addition to regular seating (subject to availability); all previews are Pay-What-You-Want.
The Fountain Theatre is located at 5060 Fountain Avenue (at Normandie) in Los Angeles. Patrons are invited to relax before and after the show at the Fountain's indoor/outdoor café.
For tickets call (323) 663-1525 or go to www.FountainTheatre.com.