A chat with the cast and creators of Uncoupled
Uncoupled, the Darren Star gay romantic sitcom starring Neil Patrick Harris, made its debut on Netflix today.
Created and executive produced by Darren Star (Sex and the City, Emily in Paris) and Jeffrey Richman (Modern Family, Fraser), the eight-part series will focus on Michael Lawson, a high-end real estate agent, played by Harris. Michael thought his life was perfect until his partner Colin, played by Tuc Watkins, blindsides him by walking out the door after 17 years. Overnight, Michael is forced to confront two nightmares — losing what he thought was his soulmate and suddenly finding himself a single gay man in his mid-forties in New York City.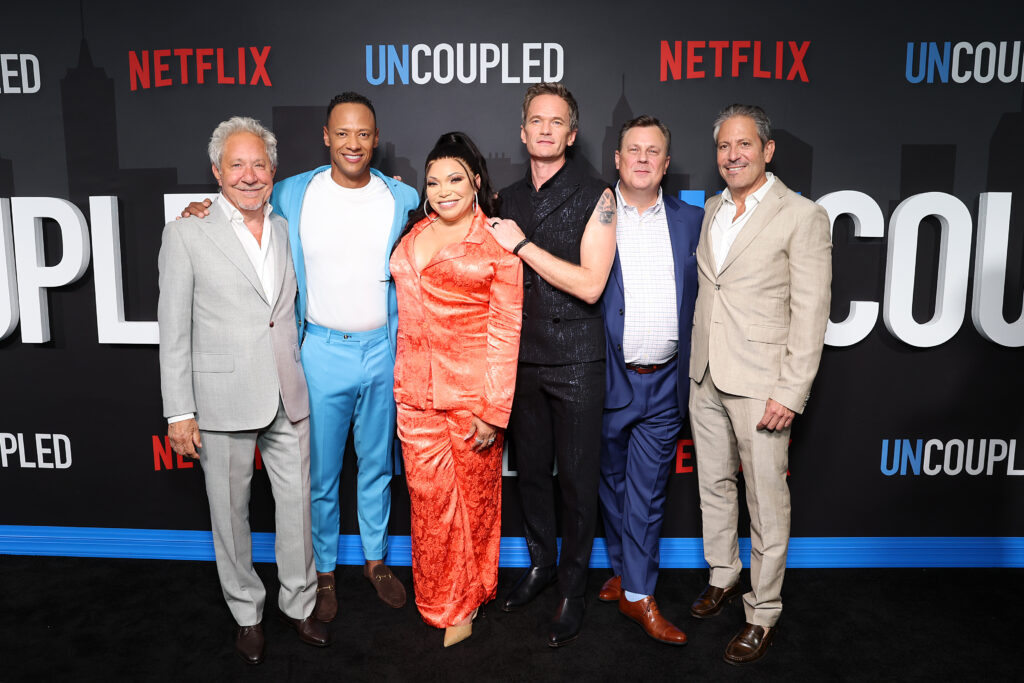 Luckily, Michael has a very dependable group of friends to lean on. There is hunky weatherman Billy, played by Emerson Brooks, a bit of a gay Lothario accustomed to having men half his age on his arm. He is there to encourage Michael back into the dating pool with often hilarious results. Stanley, portrayed by Brooks Ashmanskas, is a quick-witted art dealer who himself is unlucky in love. He provides Michael with much needed reality checks but always from a loving and emotionally supportive vantage point. And then there's Suzanne, Michael's work colleague and closest friend played by Tisha Campbell. Suzanne is there to add some sass, levity and a much-needed shoulder for Michael to lean on.
The series itself takes a playful look at what the dating scene in New York City would look like from the very unique perspectives of Michael, Billy and Stanley. These are very wealthy high society men that find themselves at a slew of fabulous parties, openings and weekend getaways which is why comparisons to Sex and the City are not only unavoidable and but completely warranted. That's not intended as a critique, however, most of us love Sex and the City but it does represent a very specific slice of life in the Big Apple.
With respect to the performances, Neil Patrick Harris is in top form, managing to make Michael sympathetic despite the character's neediness and self-absorption. Just when you want to be exasperated with Michael, Harris will portray such tangible vulnerability that you're able to forgive him. NPH also puts his sitcom chops to use in a variety of dating nightmare scenarios which really push the fish out of water angle of what it must be like for a man returning to the dating pool after a 17-year monogamous relationship. He is supported by a very capable company of actors that make all the characters familiar and the world their presenting to us feel lived in.
In advance of the premiere, Queer Forty was able to sit down for a chat with Neil Patrick Harris, Tuc Watkins, Emerson Brooks, Brooks Ashmanskas, Jeffrey Richman and Darren Star to discuss the series, their characters and what wisdom can be gained from watching Uncoupled.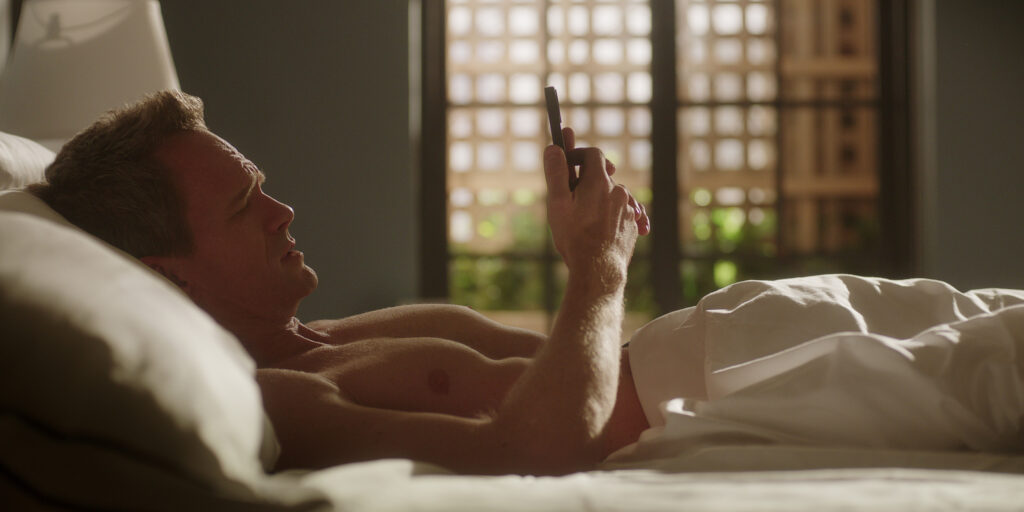 Queer Forty: Thank you all for taking the time to chat with us about the premiere of Uncoupled! Darren, why did you want to tell this particular story at this particular time?
Darren Star: It's a story I can relate to, and I felt that it's a time in television where you can tell stories about gay men in a big mainstream way. I've been writing stories about women who are single for a long time, and I thought- I want to write something that's closer to my truth. I spoke to Jeffrey about it and he felt the same way and so we developed this show and centered it around something that felt very universal which was a break up and how Michael becomes single again, unexpectedly, in his late 40's and the world that he's thrown into.
Queer Forty: And to that point, Neil, what was it like to play a single man in his 40's and did you learn anything new about the modern dating scene?
Neil Patrick Harris: I was very much looking forward to this conceit of playing single as a character who lived in the same town I lived in, who's a sharp dressed guy that's able to date guys half his age. I mean that's the dream! Am I wrong?!
And so I dove into that part of the work and then they said Neil, there's an intimacy coordinator, everything has to be really planned out and I said no free for all? You mean I can't , you cant just..? And they said no of course you can't! Plus, you're a producer on this…so that was a bit of a buzzkill, (laughs) but no, it's fun! It's very nice. It's nice to be able to live in a time when we can do content where we get to be a version of ourselves and have that be for more people than just ourselves.
Queer Forty: Emerson- you Neil and Brooks seem to have an effortless chemistry. How did you guys cultivate that?
Emerson Brooks: I think a big part of that was the magic that Darren and Jeffrey created by selecting us as the actors to play these roles. The three of us immediately got along. Brooks is a warm, funny, hilarious person and Neil is a welcoming, hyper-intelligent, brilliantly talented person…I'm just me (smirks)…so the three of us together, it was instantaneous. We would go to lunch together every day in between shooting scenes and we'd find a little restaurant to go to and sit and chat because we genuinely enjoy each other's company.
Tuc Watkins: Why wasn't I invited?
Emerson: Like I said, we genuinely enjoyed each other's company.
Tuc Watkins: That's what happens to the ex, even the actor who plays the ex gets cut out! (Both laugh)
Queer Forty: Well, it's not like it wasn't deserved Tuc. What do you have to say about Colin's behavior?
Tuc Watkins: It's a challenge to reconcile the behavior of a guy who breaks up with his partner of 17 years with no explanation. I mean, what kind of guy does that? Yet, Colin does that and he has a reason for it and that reason doesn't really get explored until later in the show, but you know I'm middle aged. I've gone through a midlife crisis. We often make mistakes in life but sometimes you have to follow through with your instincts and go through it because if you go around it then the problem never really goes away. So I think the lesson is, go with your instincts and if it's a good instinct (most of us have good instinct, we just don't listen to it), it's gonna be ok on the other end.
Queer Forty: Alright, I'll let you off then! Brooks what do people have to learn from Stanley and did you learn anything in the process of playing him?
Brooks Ashmanskas: I think people can learn how important it is to stand by your friend and well, how vital it is to support your friends, especially in this community. If I learned anything from Stanley or even just being around the script, I think it's how powerful one's sense of humor can be. Stanley at times, has a very barbed, sort of digging sense of humor but what's underneath it is that he's trying to alleviate pain and succeeding at it.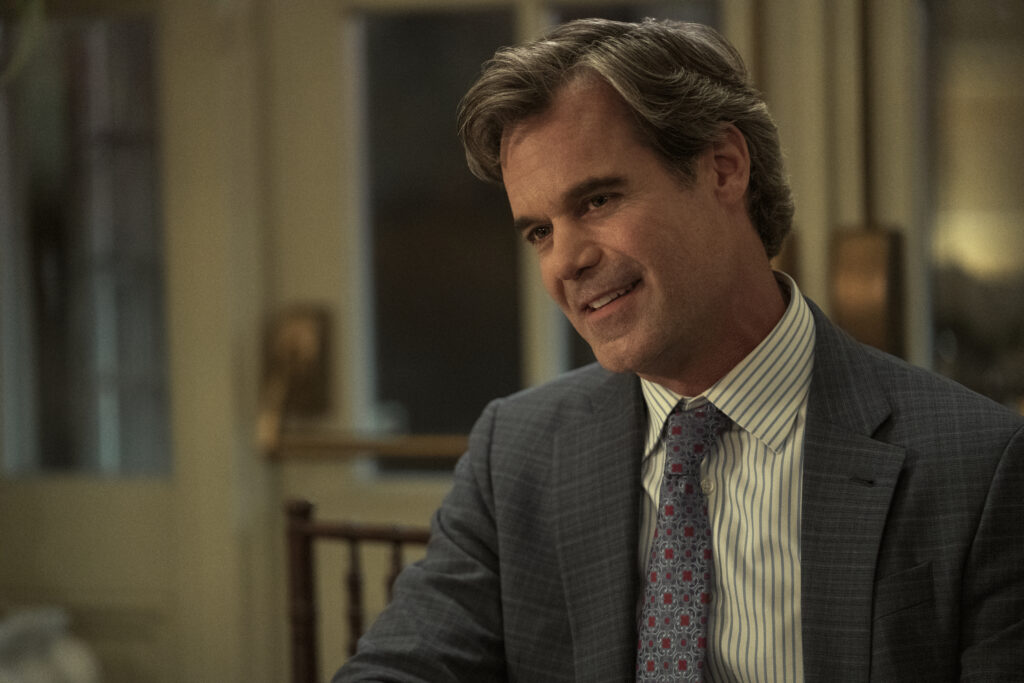 Queer Forty: And what about Billy, Emerson, what can we take away from him?
Emerson Brooks: Well, I don't want to give too much away, because he has, as you well know, later in the season some pretty substantial things that happen along the way that make him question some of his choices; but I think the best take away from Billy is he's there to have a good time. He's there to enjoy himself, he's there to be supportive, he's there to live his best life and not give too many f's about what other people think. As long as he's doing it positively and not hurting anyone then I think, leave him alone.
Queer Forty: What about Michael, Neal? What does he have to teach us?
Neil Patrick Harris: Michael starts the show so damaged, and one can immediately think that if you're broken up with that its everyone else's problem and that you're the sad, tender person that needs care. And as a point of fact, I think that Michael is a little self-centered and made things about himself. In couple's counseling you learn that he always spun it into himself, and I think that his growth, his realization, through the first season shows that he needs to pay more attention to who he is and the decisions and choices that he makes as a person— to not to just rely on partnership but to be your own individual, and the best version of yourself that you can be.
Queer Forty: Beautifully said. So Darren, are the gays going to get the crossover of our dreams? Will Michael Lawson and Carrie Bradshaw be going to brunch anytime soon?
Darren Star: I think there would be a rift in the universe if that happened. (Laughs) I don't think so, but it's fun to think about. I do think they would be friends though.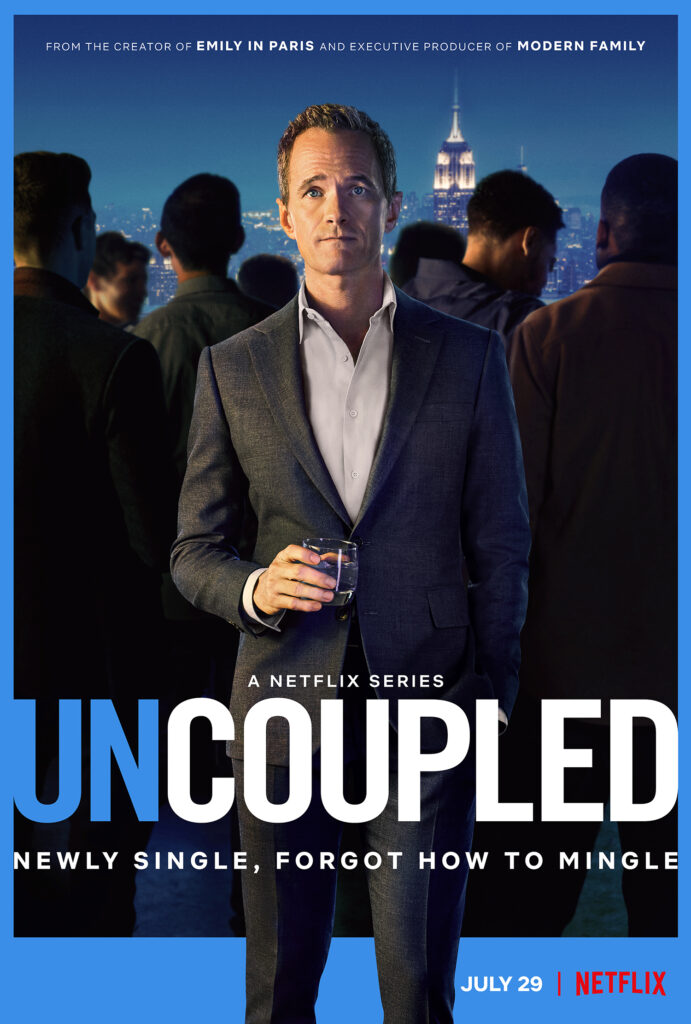 Queer Forty: And what about Mitch and Cam Jeffrey, how would they fit in with this cast of characters?
Jeffrey Richman: They would think they were from Mars! Mitch and Cam have their teenaged daughter and that little house, and these people are much too fabulous for them! They'd be swooning! Cam would be swooning over Michael and they wouldn't believe the art gallery. No, they're better off where they are. (laughs)
Queer Forty: Fair enough! Then what, Jeffrey, do you want people to take away from this series?
Jeffrey Richman: That there's hope behind the worst thing that could possibly happen to you. That you don't live in that forever. That you put one foot in front of the other and that someday, somewhere, you see the possibility of happiness.
Queer Forty: What a perfect sentiment. I can think of no better place to leave this conversation! Thank you everyone for your time and good luck with the show!
Uncoupled is streaming now only on Netflix.