A feast for two: Jonathan Bardzik's life-changing reverse-seared steak
We might be in lockdown again, but if you are with your love, enjoy this easy and delicious culinary celebration for two!
I was raised on Norman Rockwell, from the MiracleGro poster of the award-winning, larger-than-life tomato that hung in my family's garden center to the image of the enormous, golden, crisp-skinned roasted turkey arriving on the family dinner table. So, you can imagine what my home looks like a Christmas.
I want my tree to scrape against the ceiling, my table packed with family and friends and the food grand in both scale and scope – side after side surrounding an enormous main course – Prime rib, a pork crown roast or a large goose. This year, however, that won't be the case. In the interest of staying safe and enjoying Christmases together for years to come, my family will be celebrating in our various homes, linked by our traditions and video chats rather than gathered around one table.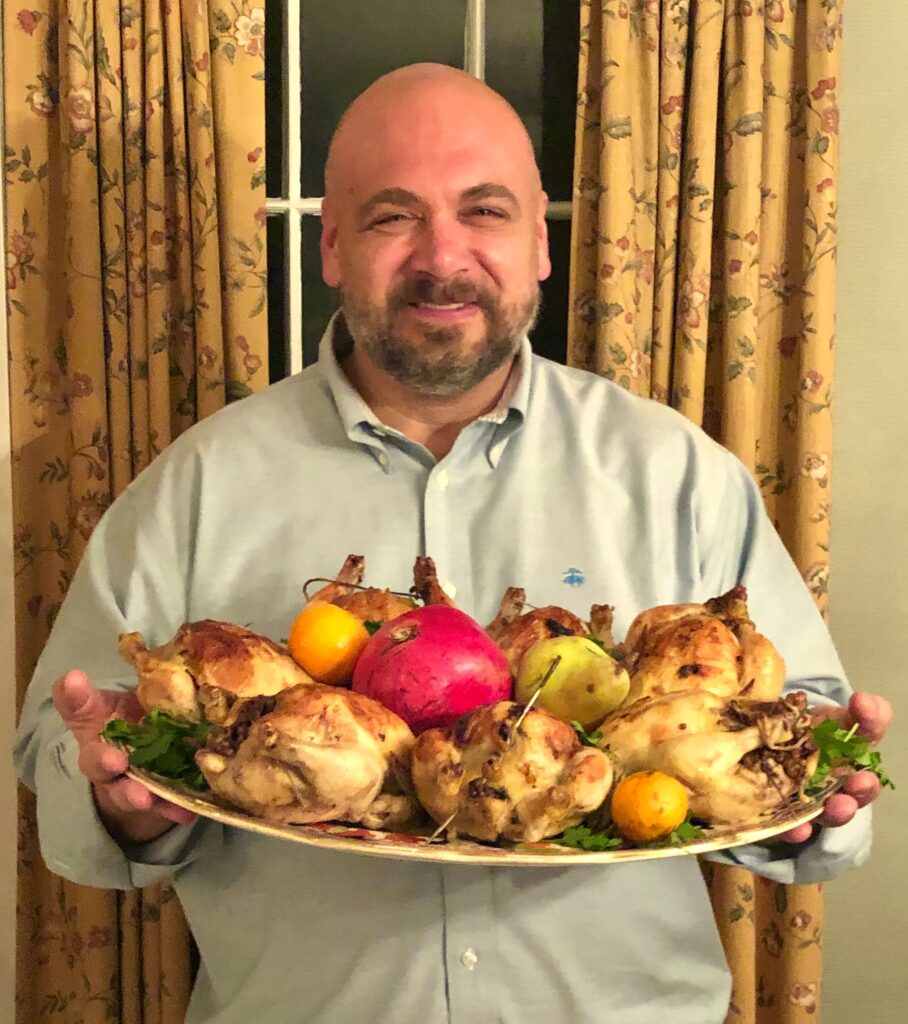 So, what does one serve for two that matches the grandeur of food for ten or twenty? Something special, maybe a bit of a splurge. My husband, Jason, and I are planning on a couple of really good steaks that would be a bit to rich in the purse for a large crowd. How to cook them? Since we're spending upwards of $25 a pound I want my steak rare, still cool in the middle, from edge to edge.
Cooking a steak all the way through at the same temperature that gives you a beautiful caramelized sear guarantees that only the middle is at your target temperature while the rest gradiates to well done on the outside. The solution? A reverse sear. Cook it low and slow in the oven then finish it in a scalding hot skillet on the stove top, basted with butter. That, my friends, is a Christmas dinner of legend, even if it is at a table for two. Happy holidays!
Life-changing reverse-seared steak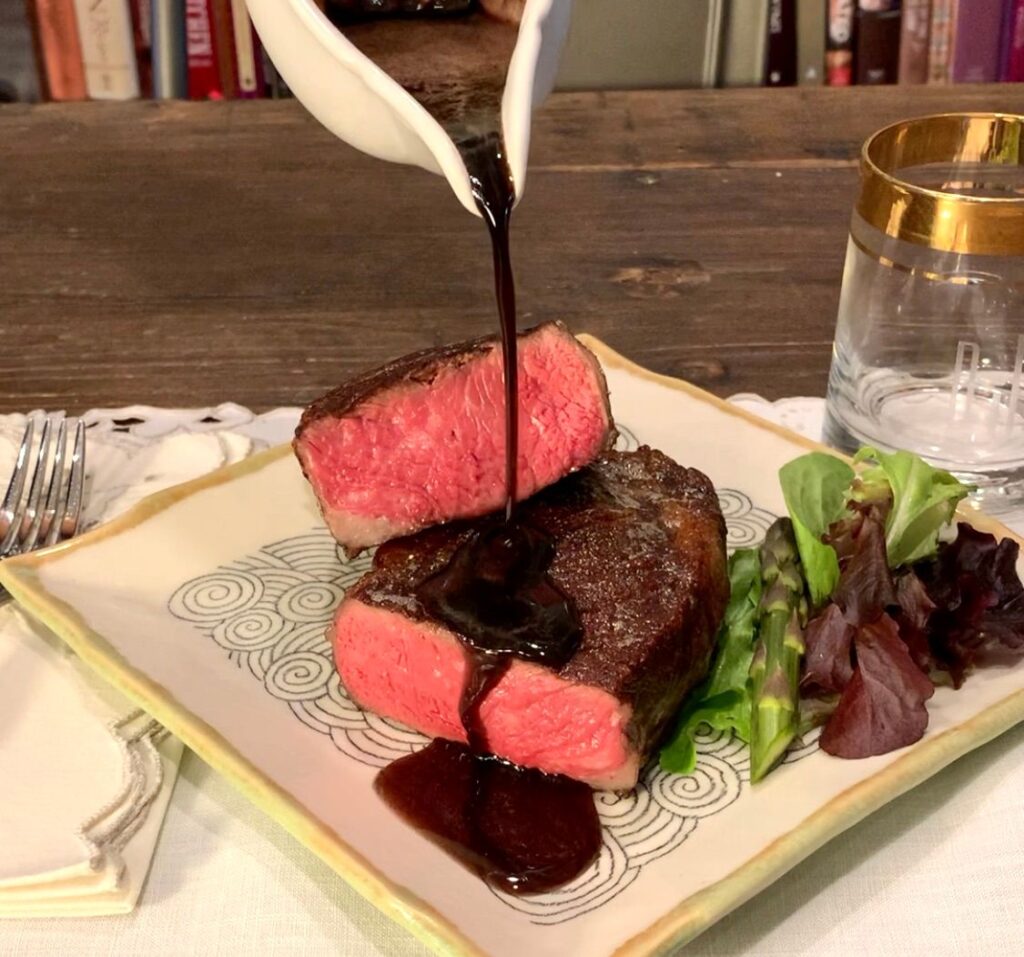 Serves 2
It will blow your mind what this does for your NY Strip, Porterhouse etc.. The perfect temperature all the way through with caramelized flavor on the crust. The red wine pan sauce captures the delicious brown bits developed while searing your meat. Buy some good cheese to enjoy while the steaks roast in the oven. The
Ingredients:
2 steaks cut 1-2" thick, estimate 1/2 lb per person for a generous portion
1 tbs vegetable oil
2 tbs butter
1 cup dry red wine
1 tsp whole black peppercorns
1 sprig fresh thyme
1 tbs cold butter
Sherry vinegar
Directions:
Roast steaks: Pre-heat your oven to 225F. Place a cookie cooling rack over a rimmed baking sheet. Season steaks on both sides with salt and pepper. Place on rack and place in pre-heated oven. Roast steaks to just below your target temperature and remove from oven. Rest for 30 minutes (see tip). For rare cook to 120°F, medium-rare 130, medium 140. Let steaks rest for 30 minutes.
Sear steaks: Set a heavy bottomed skillet, like cast iron, over medium-high heat for 3 minutes to get it really hot. Add oil and tilt pan to coat. Add steaks and butter. As butter melts, tilt the pan and spoon it over the steaks while they cook. After 1-2 minutes, turn the steaks and cook, continuously basting, for 2 minutes longer. Remove to plate and tent with foil.
Make sauce: Pour off all but 1 tbs of fat remaining in skillet. Add wine, peppercorns and thyme and place over med-high heat. Reduce by half, adding any juices that have accumulated under the steaks. Strain to remove solids and return liquid to pan. Off heat, whisk in cold butter. Season with salt and a splash of vinegar. Serve over steaks.
TIP: You'll roast your steaks for an hour plus to reach this temperature. Plan ahead.