A look at Halloween Ends and the allyship of Jamie Lee Curtis
Universal has released the final trailer to Halloween Ends, the highly anticipated final chapter of David Gordon Green's Halloween trilogy starring LGBTQ+ ally Jamie Lee Curtis.
These latest installments into the beloved horror franchise have garnered mixed reviews. Halloween (2018) was met with a lot of praise for reinvigorating the franchise and of course for bringing Jamie Lee Curtis back as Laurie Strode, the role that made her famous. This movie chose to wipe out the entire history of the franchise, only acknowledging the events of the original 1978 classic from John Carpenter.
We caught up Laurie Strode 40 years after the original film who was living in a constant state of fear and paranoia that Michael Myers would come after her once again. The story also featured the complex relationships Laurie had with her estranged daughter Karen and her granddaughter Allyson as a result of the trauma she experienced. Ultimately, it becomes a story of how three generations of Strode women come together to vanquish a common enemy. The film was a hit, becoming the highest debuting film at the box office with a female lead over 55, ultimately taking in $255.6 million globally.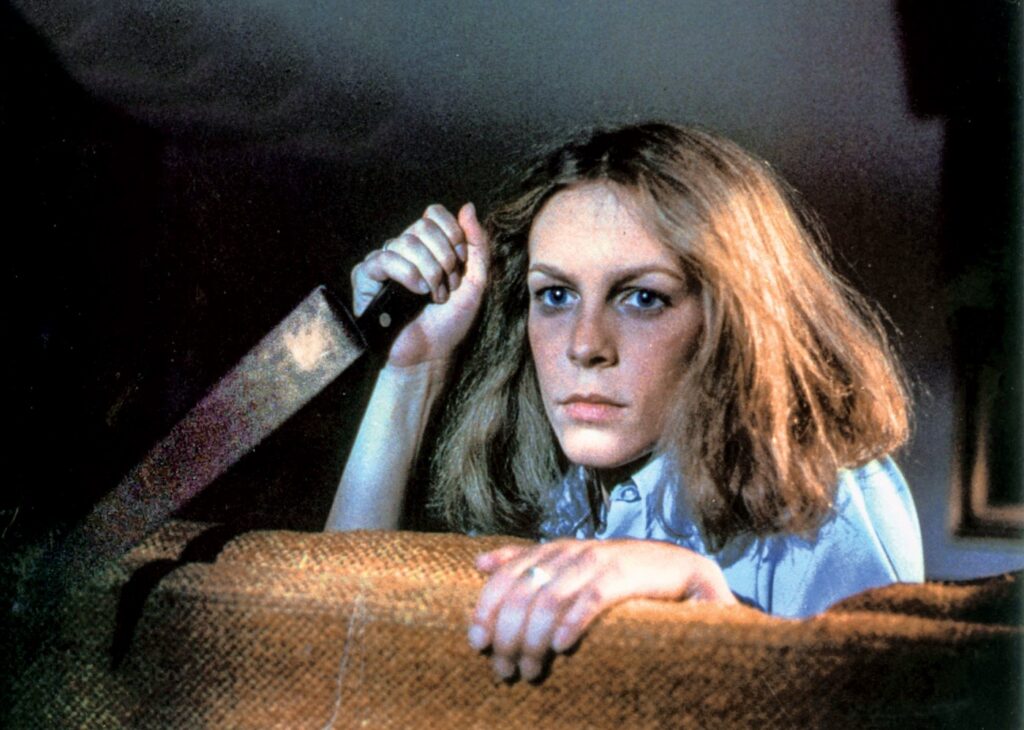 The follow up, 2021's Halloween Kills, was decidedly less celebrated by moviegoers for several reasons. Firstly, Laurie Strode is relegated to a hospital bed for nearly the entire film. Secondly, the film makes a misguided attempt on commenting on mob mentality and the state of politics in America today. Third, it appears to reintroduce the supernatural element behind Michael Myers, a trait fans assumed was left behind with the retconned sequels from earlier in the franchise. For fans that just wanted to see Michael on a rampage, this film did just fine. It highlights Michael Myers in all his monstrous glory as he rampages through Haddonfield, killing anyone who gets in his way. The film also introduced the franchise's first gay characters in Big John and Little John, a gay couple living in Myers' childhood home. Queer public opinion is split on these two with some feeling they were inauthentic since they were portrayed and written by straight men. Others found their relationship charming and were just happy to see LGBTQ characters in the franchise they love. Regardless, despite being concurrently released on Peacock on account of the pandemic, the movie took in 131.6 million dollars worldwide, an impressive feat given the circumstances.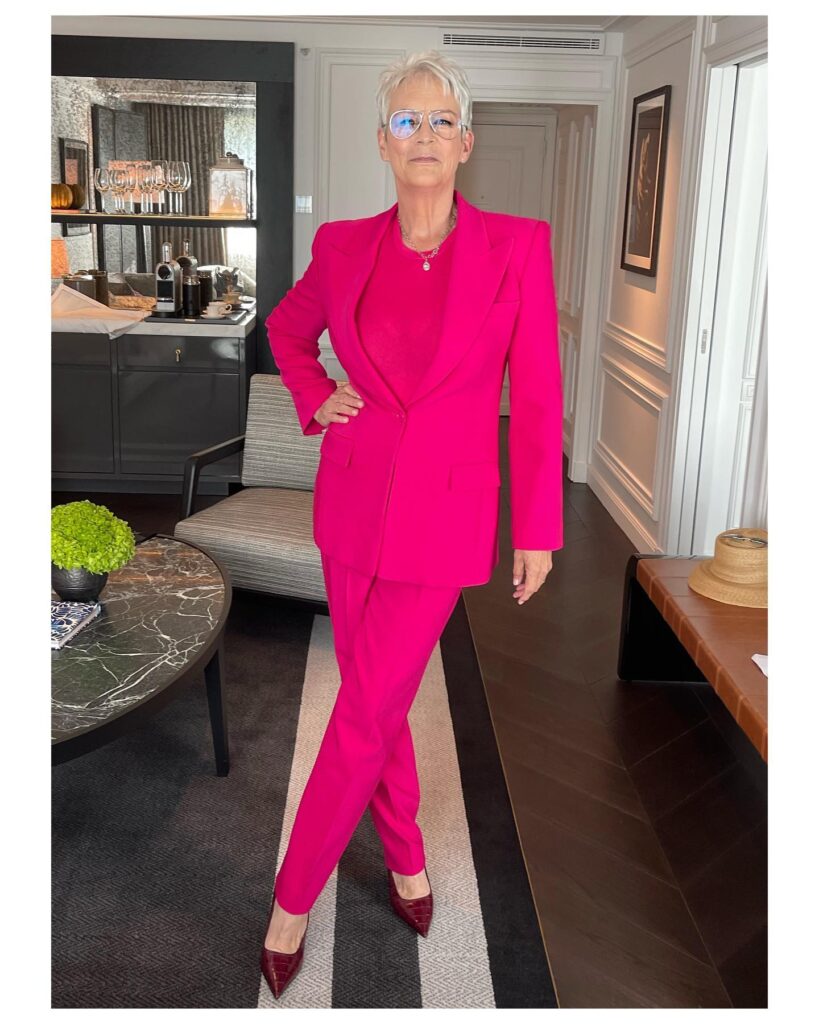 October 14 will see the release of Halloween Ends both in theaters and again on Peacock. This film takes place four years after the events of the prior two films which both took place on the same night. Little has actually been revealed about the plot but of course speculation is running rampant. Jamie Lee Curtis, for her part, has promised a bloody and satisfying finish to the story and has confirmed this will be her last appearance in the franchise, whether or not future sequels are produced.
And speaking of Jamie Lee Curtis, I just want to take a moment to acknowledge her for her activism and allyship towards our community. Anyone who follows her on social media knows she is very politically active and does an astounding amount of work for Children's Hospital LA. She has repeatedly used her platform to advocate for gun reform, reproductive rights and of course LGBTQ rights. In an interview with Pride Source back in 2019 she is quoted as saying: "You don't have to have your own experience in order to feel compassion and the need for justice and equality. In the LGBTQ world, certainly I have friends and family, but I don't have to have the direct experience in order to feel the compassion that I truly feel for acceptance and equality in all areas."
Her experience with our community would become much more direct when her daughter Ruby came out as trans in 2020. And in customary Jamie Lee fashion she handled her daughter's coming out with compassion, grace and a willingness to learn. As she told People: "I am here to support Ruby. That is my job. Just as it is to care and love and support her older sister Annie in her journeys. I'm a grateful student. I'm learning so much from Ruby. The conversation is ongoing. But I want to know: How can I do this better?"
Earlier this year Curtis even officiated Ruby's wedding to her wife Kynthia which was a full out cosplay extravaganza thanks to the couples' fondness for gaming. Jamie Lee joyfully shared photos on her Instagram.
Going forward, Jamie Lee will continue her advocacy for our community with the movie version of How We Sleep at Night, based on the memoirs of Sara Cunningham. The movie will tell the story of Cunningham, a Christian mother, and how she learned to accept her gay son and spearhead the organization "Free Mom Hugs".
Halloween Ends debuts in theaters and on Peacock on October 14.