Choosing Family is a memoir at the intersections of Black queer motherhood
A new literary memoir Choosing Family: A Memoir of Queer Motherhood and Black Resistance by author and professor Francesca T. Royster is out now and it's a beautiful account of a rich and intersectional life!
Told against the backdrop of Chicago's North and South Sides, this moving book—which Kirkus calls "a potent love letter to community in all its forms"—recounts academic Francesca Royster's complex journey to her queer identity formation and adoptive motherhood in an interracial home, calling upon famed feminist theorists like Audre Lorde to look to how Black households "queer" family beyond normative experience. Choosing Family explores the intersections between many identities — including becoming a parent an an older age — and is ultimately about claiming space, a role, and joy that society has continued to deny from members of the Black and queer communities. We caught up with Royster to go between the pages of this genuinely heartfelt and moving memoir that will have you considering the momentous impact of mothering on all our lives and communities.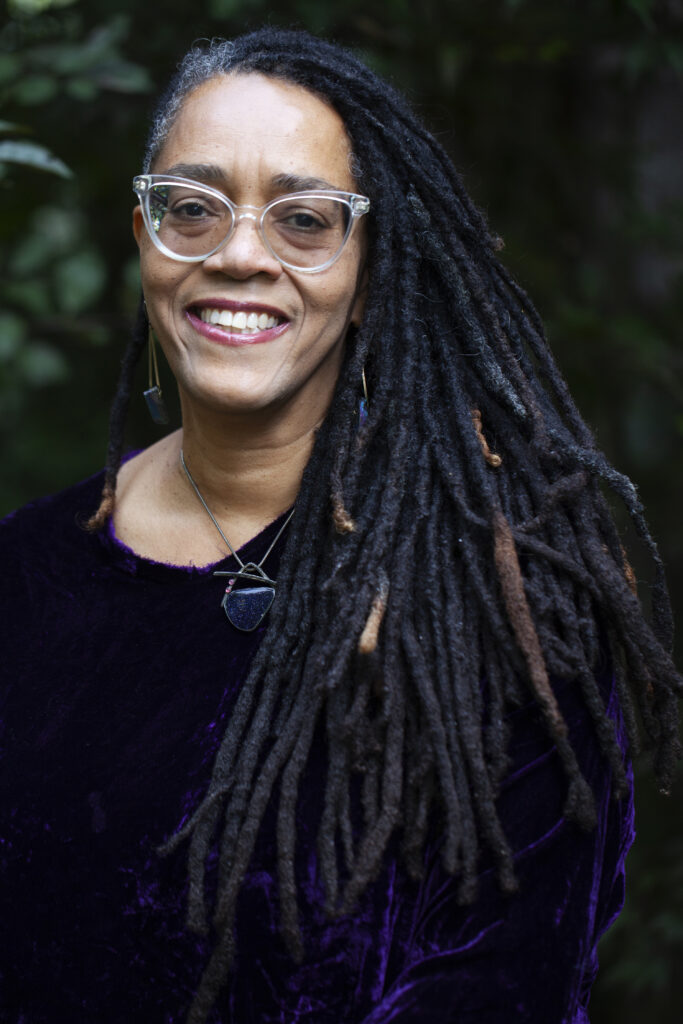 Since the book is a memoir and this is one of several you have written, how is a memoir different to other types of books, and what are your influences in this genre?
Francesca Royster: Yes, this is my fourth book, and the first time I've written a full-on memoir. I've been using personal storytelling in my critical/ academic writing for a while. For example, in my book *Sounding Like a No-No*, I talk about the role of music in my family and its importance for me in the process of my own "Queer world making"—imagining the world that I wanted. And in my book *Black Country Music,* I use personal storytelling to explore some of my own struggles with that genre as a Black woman, counting myself as a fan of country music, but also someone deeply aware of the tensions around race in country music. So in that kind of writing, storytelling is a chance to open up a musical example, and to bring feeling and intimacy to academic writing – to make it feel personal. But in this book, I felt much more vulnerable . Writing about my family and the challenges of raising a Black girl in this political moment is itself so emotional. Through the book, I was trying to dig in much deeper into memory, and the sometimes emotional and difficult stories of loss. And I'm often a more private person, and much more comfortable as a listener to others' stories. So I had to really learn how to share difficult stories, and shape a sense of an "I." I found that I read voraciously as I was learning how to write memoir.
Some of the works that had a lot of influence on me as I was writing the book include the memoirs of Cherrie Moraga, Imani Perry, Mira Jacob, and Louise Erdrich about motherhood. I love and have learned a lot from Allison Bechdel especially as she wrestles with the politics of exposing family stories in *Fun Home*. I am also a deep admirer of James Baldwin, and his personal essays are just the gold standard to me for writing about the personal and the political at the same time. 
When writing a memoir, what were some of the processes of discussion and negotiation you had with your partner and family about this very new territory or Black/queer/chosen family? Do you feel that with a memoir your story is also theirs? What are some of the ethics you discovered, uncovered or created in writing this memoir?
Royster: My partner Annie is one of my most important readers, and she's read almost every draft of the book. Sometimes our memories of particular key events in our lives were distinct—in part that's the nature of memory, and in part because we're different and our identities and the ways we see the world and how the world sees us are different. We'd often talk together about memories as I was writing. One of our rituals is our early morning coffee and tea chat before Cece wakes up—which right now has to be at 5 in the morning! Those times are really special for us to make sure that we're always coming together and sharing ideas and just the details of our days. And sometimes that was the time when I'd show Annie drafts. My big sister Becky is also a great reader, and holder of family stories. She often helped me research into family stories (even going with me to the archives to read census reports once!). She has a kind of clarity that I really depended on. (For example, when I was researching my great grandmother Cillie's boardinghouse, I'd often get excited about the speculative side of history, especially the possibility of queer folks who may have lived there. My sister kept me grounded, and she was great at helping me also pay attention to the facts that were there in front of us.
In general, as my writing about living family members and friends developed, I started sharing drafts, but I'd wait until they felt solid and felt confident in the lens I wanted to take. I worked with my writing group—a terrific group of friends who are writers in lots of different genres, and I also had friends who are themselves thinking about issues of Black feminism and queer family who I'd talk to and ask them to read drafts. And I've tried to keep the conversation open with my daughter Cece. I'd tell her what I was writing about her, and to make sure that she was OK with my sharing stories and photographs. One of my big decisions to end Cece's story when she is six, because it seems to me that this is a point where she's become aware of her own story, and the importance of telling it. As a ten year old, she's already very aware of "the danger of a single story," as Chimamanda Adichie. So she's excited to have the book out there. But still, I want to protect her privacy, too.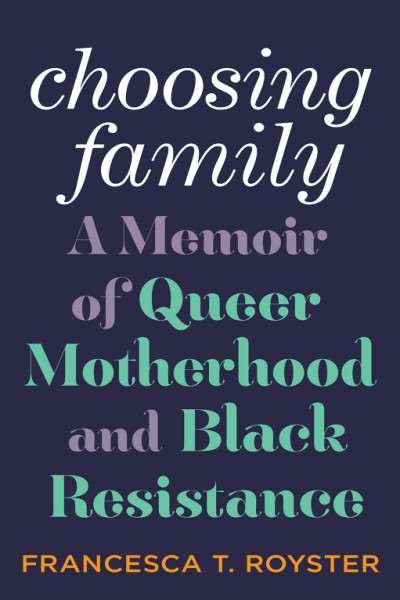 How was the process of finding a publisher for the book – and what worked for you in this process, either attitudinal, stylistic, an approach to form in a difficult marketplace.
Royster: I started out a little naïve because I'd never published with a trade publisher before or worked with an agent. So I began the process by looking at the books I admired the most, and reading the acknowledgments to find out agents, and paying attention to what new developments were happening in publishing by reading Poets and Writers and the LA Review of Books and listening to podcasts like Lit Hub Radio. And I chatted a lot with my creative writing friends and colleagues. I knew that I wanted a publisher who would not push me to to exaggerate conflicts for drama, who weren't interested only in "trauma porn" and that would honor my voice and delicacy of writing about things that are so personal. I also was excited to find a publisher who really appreciated my own literary style, my interest in playing with form a little, and that were open to bringing in queer theory and African American writers and thinkers as part of the story. My own thinking about Queer Motherhood and Black Resistance is really shaped by the theorists and writers who I've been reading and teaching for decades. And the publishers trusted me to include these thinkers in ways that could be accessible and still feel personal.
February is Black History Month and now March is Women's History Month. What is your view of these months in terms of their value and importance in helping us understand and apply intersectionality?
Royster: Both of these months are important as a ritual of recognizing the contributions of Black folks and of women (and I'll add the importance of May as Asian American heritage Month, June as Pride month, October as Latino Heritage Month and November as Native American Heritage Month). They're really busy times for writers of color, women and LGBTQ writers—and where our expertise is respected–even though many of us , like me, share overlapping and intersectional identities. I think we still need them, but I hope that these different identity months are temporary solutions, and that our culture will evolve to be more intersectional, where all voices truly matter and don't have to be "raised up" according to the calendar. But I think that these months can be moments that we set aside to really recognize one another's achievements and social contributions, and for those of us whose identities are "hailed" by these months, they can be a time to celebrate as well as reflect. We're still at the point where it is pure joy to go into Target with my daughter and find clothing and housewares by Black designers, or to go online and find multiple events in my city about the histories of Feminists of Color, or lists of books by Latinx or Native Writers you should know. But I think one of the things that we should project is that these history months remain about education, celebration, reflection and social transformation, and not just the marketplace. We still need to build and protect the archives of our histories and to make accessible.