A trans theater treat: Galatea
MJ Kaufman's new work is a modern gender-queering of a 16th Century theatrical work.
Galatea is a trans love story set against the backdrop of a climate crisis. Loosely based on John Lyly's 1585 play Gallathea, Galatea tells the story of two young people who escape a virgin sacrifice by dressing up as boys and running away to the woods where they meet and fall in love.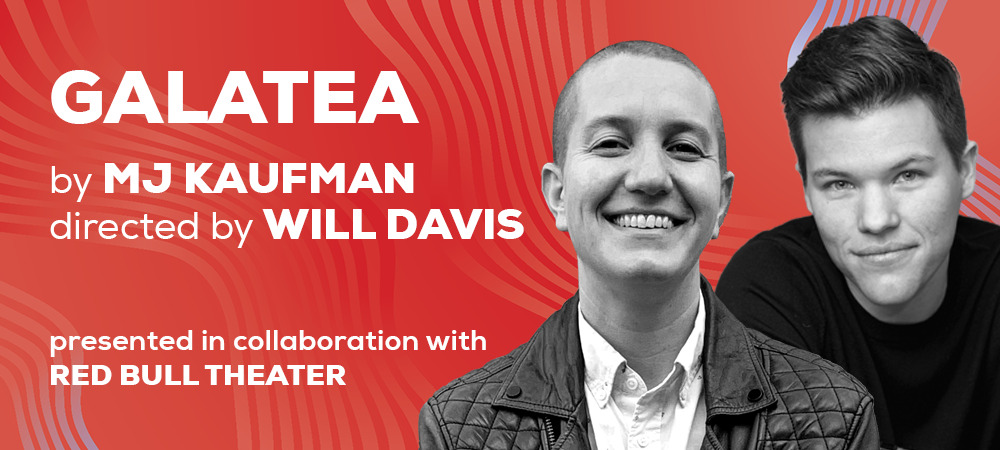 Presented in collaboration with Red Bull Theater, Galatea is written by WP Playwrights Lab Alum MJ Kaufman (Chilling Adventures of Sabrina, How to Live on Earth), and directed by Will Davis (India Pale Ale, Men on Boats). The cast includes Grammy Award winner Ty Defoe, Esco Jouléy (High Maintenance), Jo Lampert (Hundred Days, Joan of Arc), Pooya Mohseni (Madame Secretary), Aneesh Sheth (Netflix's Jessica Jones), Futaba Shioda (Rent 20th Anniversary tour),and TL Thompson (Is This a Room).
Julie Crawford of Columbia University offers a sneak peek of the plot: "MJ Kaufman's Galatea or Whatever You Be, a genderqueer translation of an already pretty queer Elizabethan play by John Lyly, is set in an unnamed village terrorized by the god Neptune – the "one with the big pitchfork-like thing" – who demands the sacrifice of the villagers' most beautiful virgin every five years in order to save the village from destruction…
Get tickets here.