Acclaimed documentary about lost feminist sexologist Shere Hite is a must-see
The Disappearance of Shere Hite traces the groundbreaking sex researcher's rise to fame and the causes behind her mysterious retreat from the public eye.
Shere Hite's 1976 bestselling book, The Hite Report, centered the clitoris, the female orgasm, and women's pleasure in the quest for women's liberation, which both threatened to sideline men and put pressure on them. Hite's report was based on invited private responses from thousands of anonymous women across America. The resulting publication ignited a cultural firestorm around gender, sexuality, and bodily autonomy. But would this bestselling author be celebrated or burnt at the stake? Shere Hite disappeared and this film explores why.
If you're over a certain age you know that Shere Hite didn't make it into the feminist canon. While Gloria Steinem was sanctified, and rightly so, Hite was cast out, even though she was there amongst the feminist and lesbian activists, she was at all the meetings of diverse activist groups, and she produced research that shook the foundations of the patriarchy and provided women with substantive ammunition during the battle of the sexes.
Hite's quest for equality was punished and the punishment meted out to her seemed unique to her. But why? Her femininity went against her. Her poverty forced her to work as a fashion model as well as a nude model for men's magazines and pulp illustrators. Her education was not Ivy League level and her research was outside of the codes established by male-dominated academic communities.
It also didn't help Hite's credibility that she was a fashion-conscious beauty, physically striking, swanning around Manhattan in flamboyant outfits, and making media appearances in which she looked more like a Fassbinder actress than an academic author—theatrically-applied makeup, smoking, her glacial beauty framed by a nimbus of strawberry blond hair. Hite carried many of the signifiers of the patriarchal sex object. How dare she criticize, how dare she talk back to the dominant culture? How could a woman who had posed for Playboy be making any serious feminist claims? Wasn't she colluding with the patriarchy? Wasn't she playing with fire?
"Equality doesn't seem dangerous to me," Hite once said on national television, which in fact became a dangerous place for her.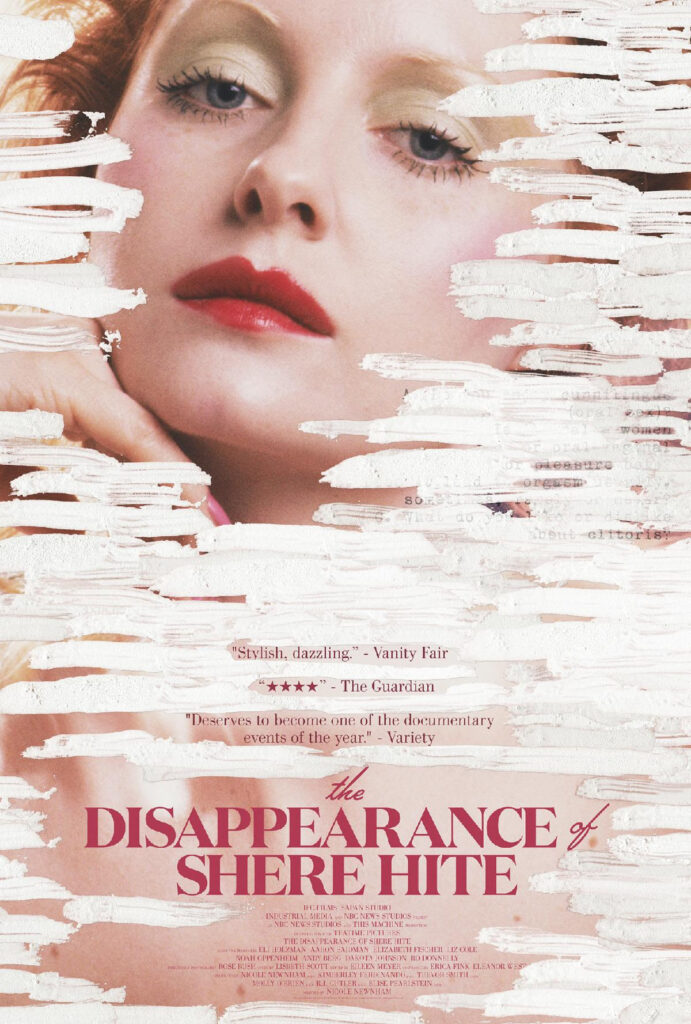 Hite ran afoul of media when she rejected sexist lines of questioning and the insistence that her findings were suspect, if not fabricated. Her focus on sexuality—women's center of pleasure was not the vagina and men craved intimacy—touched a nerve in puritanical America, and almost overnight the attitude towards Hite devolved from media circus to witch hunt.
Oscar-nominated filmmaker Nicole Newnham's direction ofThe Disappearance of Shere Hite is elevated beyond run-of-the-mill documentaries to art house cinema, and with the mystery, ambiguity, and dramatic tension to match. The film is a wonder, inspiring marvel, enchantment, and outrage.
The documentary is beautifully-made and lovingly assembled with priceless archival footage of Hite's early life in Manhattan and later expat existence in Europe. But it also shows astonishing archival footage of the cultural reception of Hite: A flirtatious and dismissive Geraldo Rivera; and shockingly, a young Oprah Winfrey subjecting Hite to a hostile, all-male studio audience.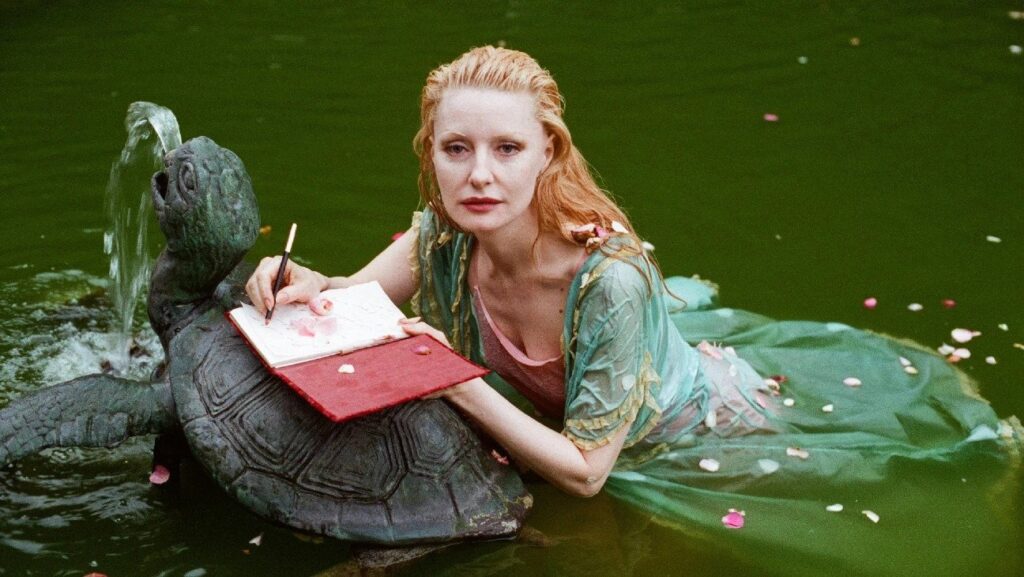 While the best-selling Hite Report was revelatory to American women—an epic, feminist addendum to The Kinsey Report—the 1981 follow-up, The Hite Report on Male Sexuality, brought a tsunami-sized backlash, an attempt to cancel her, if you will.
Newnham's film, which is narrated by Dakota Johnson, does what documentary film does best: act as a time machine so that the truth can be re-discovered. And here is my own personal discovery. As a teenaged feminist I had trawled secondhand bookstores buying any and every prescribed feminist book I could find: from The Second Sex to The Female Eunuch to The Beauty Myth. My finger lingered over The Hite Report…and moved on. I'd heard something suspect about it. How ironic, though, that the previous feminists—De Beauvoir, Greer, and Wolf—have also been at times victims of backlash, rightly so or not, as changing times revise the canon of serious feminist thought.
But The Disappearance of Shere Hite presented two themes of great importance to me: The right of a young woman, or any woman, to self-create rather than fulfill a role.
Hite's work and her very sense of self predicted a third wave—one that used sexology as a bridge to identity, connecting feminism with LGBTQ rights and all other civil movements including our current insistence on fluid self-identification outside of the bounds of the patriarchy. Hite's own complexity—poor, white, Midwestern raised by grandparents, Florida educated but European-minded, hyper-feminine and bisexual—was evidently too much for the culture and defied categorization. Her bisexuality is mentioned in the film but not explored. What drives Hite's romantic choices seems just as mysterious as she is and yet why should we want to classify them? It's the detailed observance of Hite's pre-digital approach to data gathering, to forming community, to giving voice to the anonymous that provide eureka moment in the film. Was she discredited because of her methods—or because of what she found?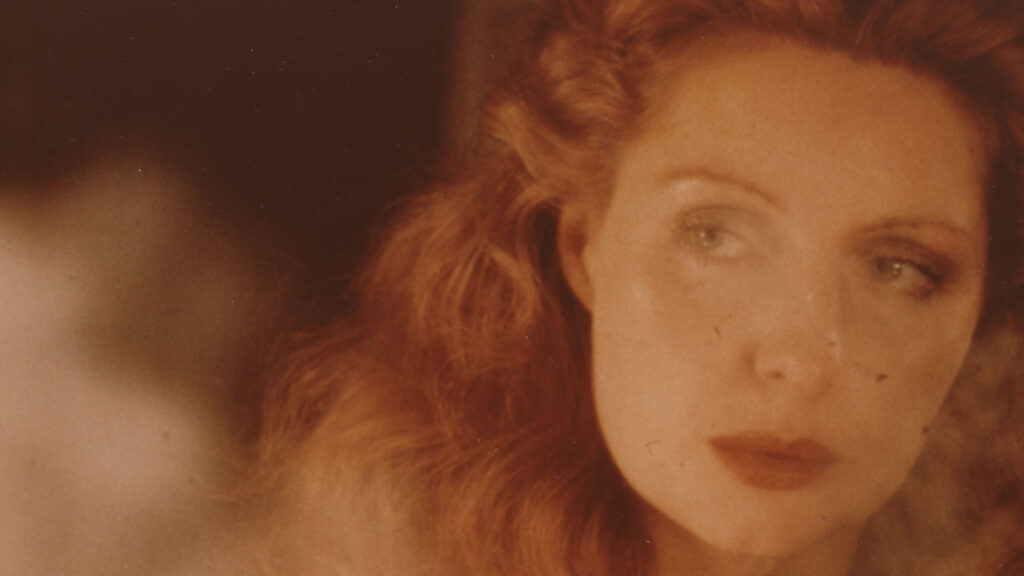 It is wrong to say Hite is a paradoxical figure, or a fraud, as history would like to suggest. She is more like the Greta Garbo of feminism: a worldly yet an unearthly creature who entered the zeitgeist through sheer will, fled from the glare of her own fame, and who fell out of favor with those running the mainstream.
Looking at Hite now, she appeared to have it all (minus the kids): glamour, fame, books, lovers, dogs, and a luxe New York City apartment. Very possibly, young women today would find no problem with Hite's performativity, her fluidity, or her eccentric and instinctive approach to creating content. In her own way she was authentic before the term authenticity was a catchphrase; entertaining yet unorthodox. It's certainly a pleasure to meet her again, and to revise our assumptions.
The Disappearance of Shere Hite is in select theaters starting November 17. IFC Center is having special events screenings: Thu, Nov 16 – Sneak preview + Q&A with director Nicole Newnham at 7:45 p.m.; Fri Nov 17 – Q&A with Newnham at 6:40 p.m. show; Sat Nov 18 – Q&A with producers Kimberley Ferdinando, Erica Fink, Eleanor West at 6:40 p.m. show. Tickets here.