Ageism Sucks campaign starts a conversation we need right now
A new line of merchandise is providing battle gear for the war on ageism, with some of the profits going to fight this insidious form of discrimination.
Liberated from the confines of social media, the attention-getting hashtag #AGEISMSUCKS has hit the streets, eliciting thumbs-ups, positive comments and, yes, actual conversations about ageism with strangers and celebrities of all ages.
"Great T-shirt! "I need one of those!" "Love the bag!" Reactions such as these are exactly the point of the #AGEISMSUCKS merchandise: to raise awareness of ageism, to convey the pain and frustration it inflicts, and to cue others to be mindful of their own attitudes towards people of different ages.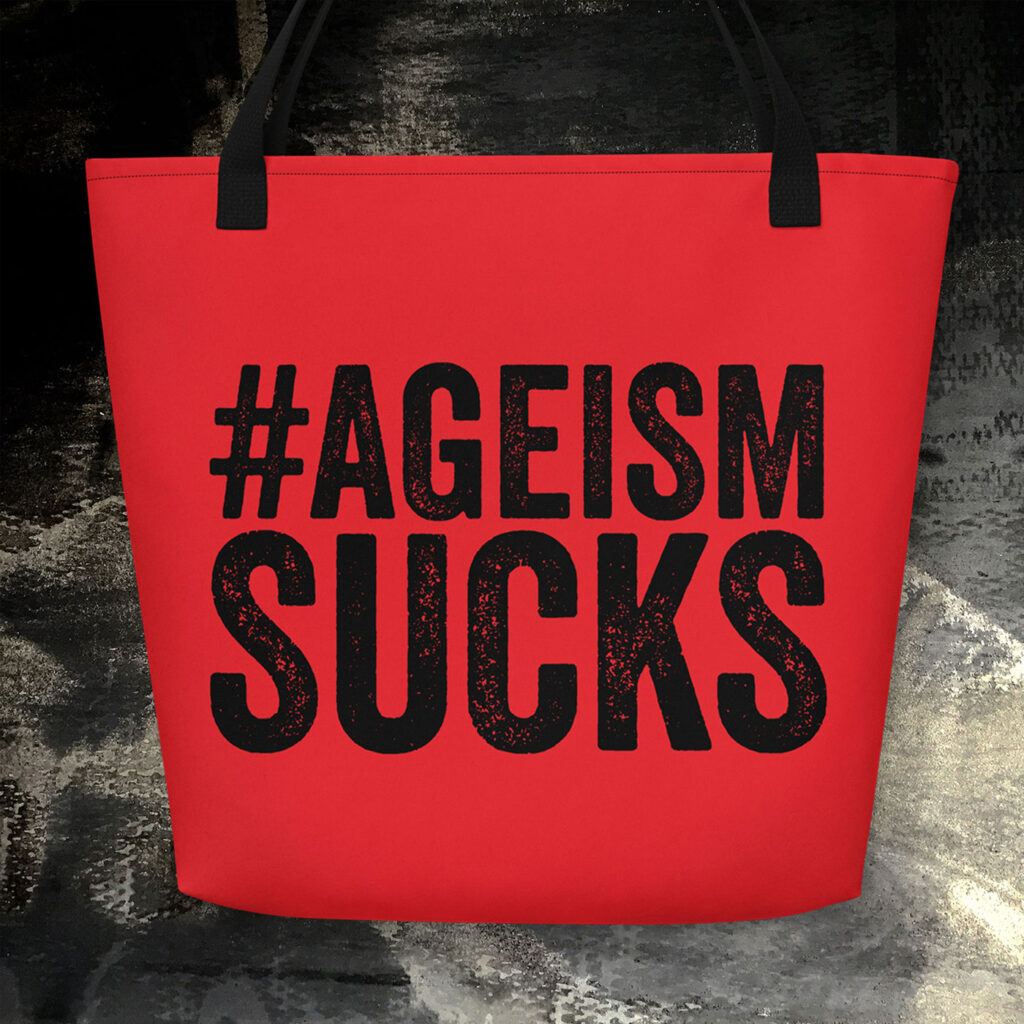 The creation of the #AGEISMSUCKS merchandise was spurred by a fiery Instagram post in which fashion veteran Sasha Charnin Morrison, 57, called out ageism in her industry and balked at the suggestion that she needed to "be more aggressive and hustle harder."
"Well, fuck you. I'm exhausted. YOU hustle. YOU do it and while you're at it–do it for me," exclaimed Morrison in the post. "I wish I did have the energy, but not for acceptance from the groups that simply don't get, honor or applaud age, and what we've done."
Most adults accept the physical aspects of aging and find the accumulation of lived experiences to be life-enhancing, but it's when confronted with ageism in the media, advertising, their careers, or on the street that they feel diminished and frankly, dismissed.
"It almost feels as if people don't want us to be perfectly okay with where we are, as if they almost enjoy us being pained by who we are today," actress Sarah Jessica Parker told CNN. "I know what I look like. I have no choice. What am I going to do about it? Stop aging? Disappear?" (More quotes below.)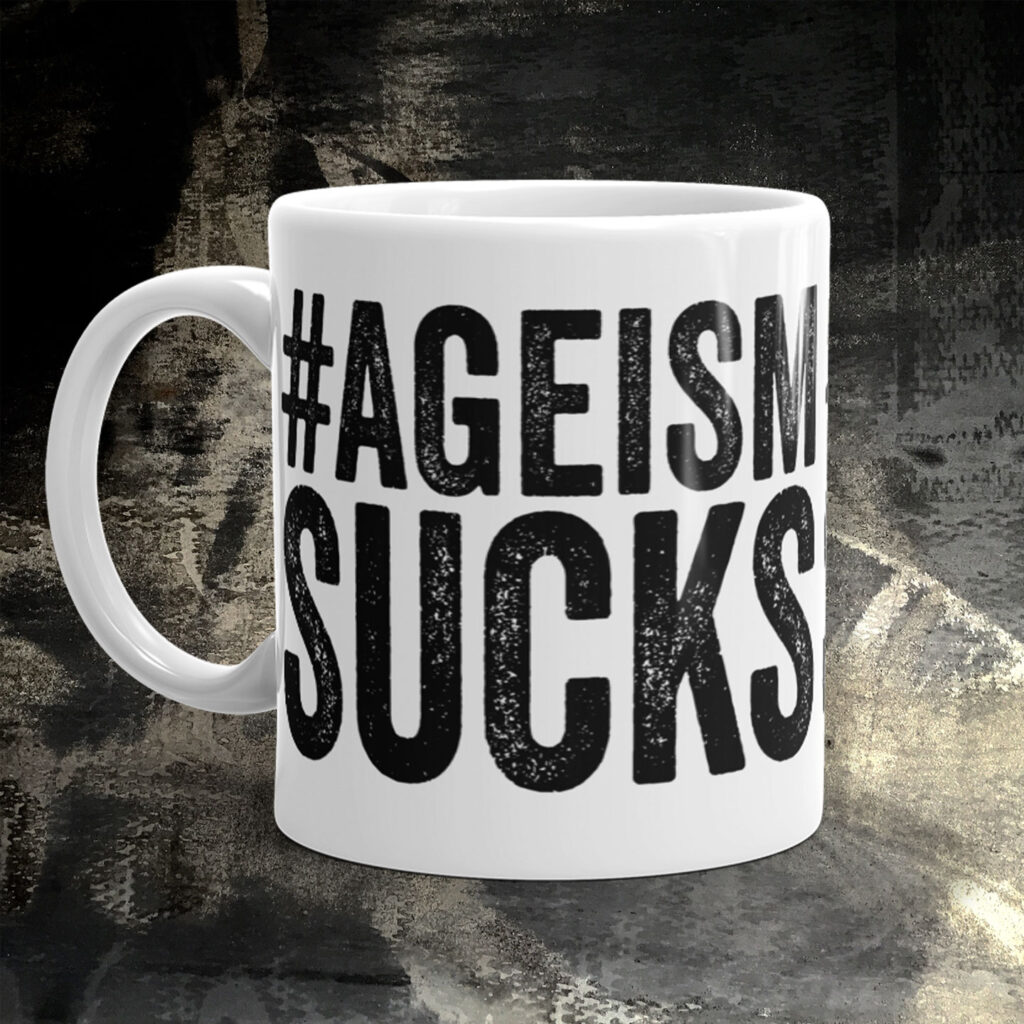 It's not ageing that sucks, it's ageism. Besides being offensive and myopic, age bias is deeply harmful to its victims–ending careers, eclipsing quality healthcare, and negatively impacting mental and physical health.
Clocking ageism is good for everyone, including Gen Z adults, who can face equally dismissive age bias in the workplace, and karmically–because attitudes will take decades to change—even those currently perpetrating ageist behavior. 
Best of all: A percentage of the profits from the #AGEISMSUCKS merch will be donated to organizations fighting ageism. 
Join the ageism conversation or start your own—and let ageists know you're on to them—by rocking an #AGEISMSUCKS T-shirt, hat, tote or mug (side-eye is up to you) available via www.ageismsucks.com or on Etsy at The Tee Service www.theteeservice.com.  
Follow on Instagram @ageismsucks