Ali Forney Center to host fundraising dance-a-thon
On the twentieth anniversary of its founding, The Ali Forney Center presents the WE ARE FAMILY DANCE-A-THON.
It is billed as an immersive fundraising experience that celebrates New York City and its LGBTQ+ Community which has often paved the way with regards to social justice and change. The event will also commemorate The Ali Forney Center's namesake – a gender non-binary peer counselor of and advocate for homeless LGBTQ+ youth who was killed on the streets of New York City – while also supporting a new generation; just in time for the Holidays.
The WE ARE FAMILY DANCE-A-THON will take place from 11am-6pm on the Trans Day of Remembrance -Sunday, November 20 at the Knockdown Center (52-19 Flushing Ave, 11378). It will fuse the celebratory aspect of a dance-a-thon with the very best of the NYC nightlife scene. There will also be queer chefs on hand cooking up a storm to keep everyone's energy up and the party going.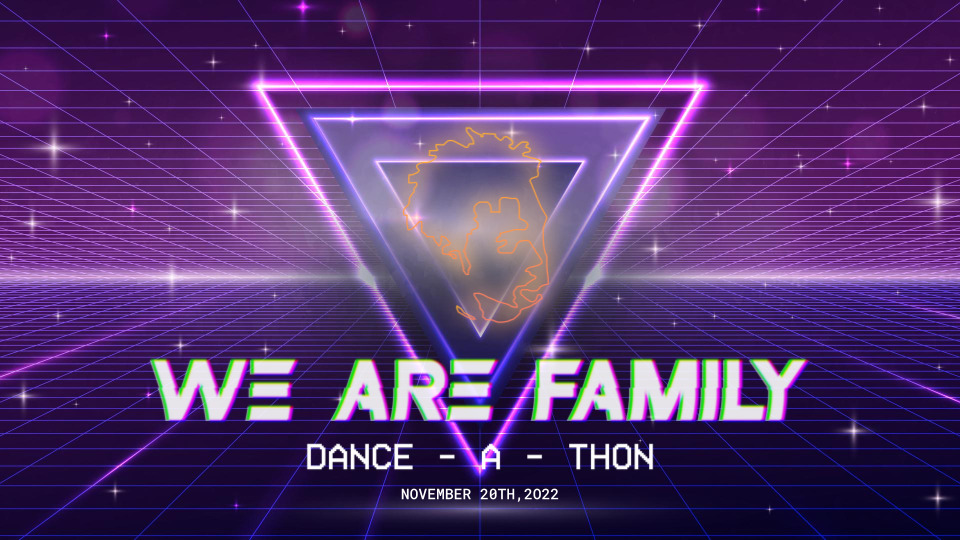 This whirlwind of creative activity is meant bring attention to the LGBTQ+ homeless youth community experiencing housing and food insecurities. Participants and teams who have raised crucial funds to feed the clients of the Ali Forney Center will be present to dance the day away with NYC's most sought-after DJs including Amber Valentine, Boyyyish, Drew Baker, Ty Sunderland, PAT, Jon Ali, The Muses and Josh Melzer.
This high-energy fundraiser will also see the stage filled with celebrated performers like Eva Reign, star of Amazon Prime's Anything's Possible, who alongside NYC drag artist, Marti Gould Cummings, will be the hosts for the day, along with Junior Mintt, Nicky O, Dahlia Sin, Thee Suburbia, Jason Rodriguez, Bhawk Snipes, and dance-fitness studios Forward Space and Dance Church.
With respect to the food, attendees can look forward to culinary treats from Ursula's Eric See, Bill Clark, Tony Ortiz, Greg Rales from Red Gate Bakery, Woldy Kusina, Andy Baraghani, Nasim Lahbichi, Will Coleman, Grossy Pelosy and Jeremy Soloman from Agi's Counter. Besides contributing to the dance-a-thon, all of these amazing eateries and chefs have helped to maintain the Ali Forney Center meals program which serves more than 400,000 meals to its clients across 17 NYC housing sites and a 24-hour drop-in center located in Harlem.
"Throughout our history, LGBTQ+ people have built chosen families because so many of us have been denied family and acceptance, and sadly the same is true for the homeless young people in our care. The WE ARE FAMILY DANCE-A-THON pays honor to our roots, our chosen family, and serves to build community for our youth reminding them that they are not alone, that they are worthy of being cared for, and that they are worthy of all that family represents – acceptance, care, and love" said Alex Roque, President and Executive Director of the Ali Forney Center.
Participants can attend the WE ARE FAMILY DANCE-A-THON to raise money by attending in-person or virtually. Those wanting to get involved can sign up on their website.
The fundraiser has been curated byKevin and Steven Chorlins, the WE ARE FAMILY DANCE-A-THON co-chairs are Jase Cannon as Creative Director; Edouard Massihof Edys Grocers as head of Culinary Council; and Ben Totty of Box Artist Management as Executive Producer. Nightlife impresario and AFC board member Terence Edgerson and Ryan Farr are co-producing the afternoon.  
ABOUT THE ALI FORNEY CENTER
Committed to saving the lives of LGBTQ+ young people in 2002, Carl Siciliano founded the Ali Forney Center (AFC) in memory of Ali. Since AFC's launch with just six beds in a church basement, the organization has grown to become the largest agency dedicated to LGBTQ+ homeless youths in the country—assisting more than 2,000 youths per year through a 24-hour Drop-In Center, which provides over 75,000 meals annually, medical and mental health services through an on-site clinic, and a scattered-site housing program. We provide LGBTQ+ young people with housing and a continuum of supportive services to help them thrive and prepare them for independent living.
This year is AFC's 20 anniversary. Its mission is to protect LGBTQ+ youth from the harms of homelessness and empower them with the tools needed to live independently.
Donate to the WE ARE FAMILY DANCE-A-THON here.