Amsterdam is always magical
There is just something special about Amsterdam. Every single time that I visit, it feels like it is never long enough. Unfortunately, this trip was only two nights and I longed for more time.
What is it that I love about this unique city? The canals, the people, the history, and the magic you feel when you stroll down a street to a stunning flower market.
I was fortunate enough to stay in the absolutely gorgeous Hotel De L'Europe. I have stayed here before but was so excited to see their recently completed renovations.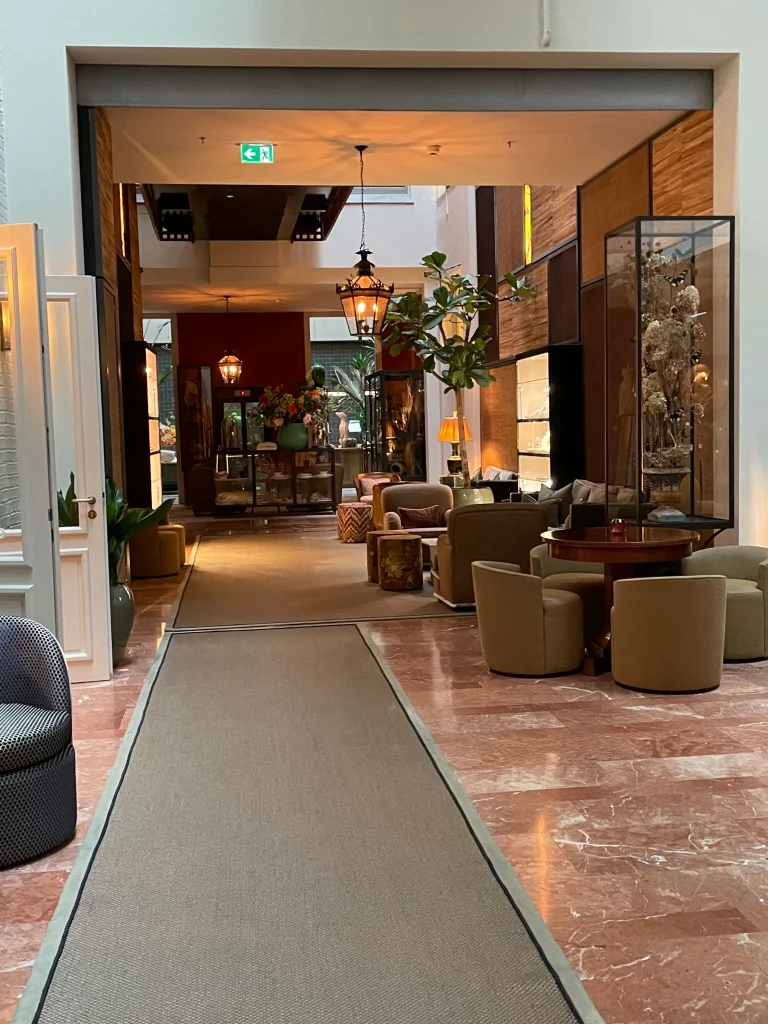 I could not imagine that it could be more beautiful than it was before, but I was wrong. They transformed the back lobby area into an area called 'T Huys. It is a place where Amsterdam icons of art, style, and luxury come together under one roof. The addition of this creates a sense of warmth and excitement that did not exist before. The hotel's location is within walking distance of all of the major city attractions but set off on a quiet canal offering a more neighborhood feel. The hotel staff and concierge could not have been more helpful and assisted in helping us find each attraction we wanted to visit. Our room was stunning, well-appointed, luxurious, and had a balcony overlooking the canal.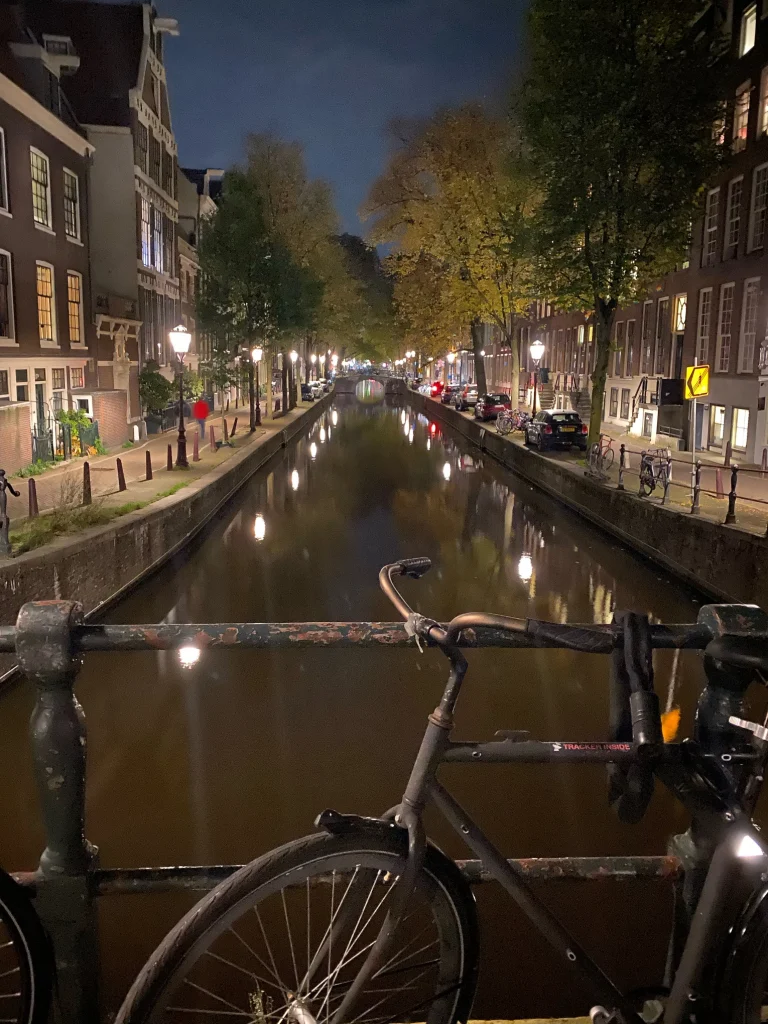 One of my favorite parts of the hotel is the restaurant, Marie, situated directly on the canal. Each table has a beautiful view and the French menu was absolutely delicious. Later in the evening, we enjoyed craft cocktails at the hotel's adorable bar Freddy's.
We also explored some new restaurants on our short visit. I loved our new Rice Table (rijsttafel) find called Sampurna. The Rice table consists of dozens of small, shareable dishes ranging from mild to spicy, in all colors of the rainbow served with rice. A friend recommended a dining experience called Satchmo and what an experience it was! Complete with a full DJ and delicious menu, it is not just a dining experience, but a full evening of multiple courses and an energized environment.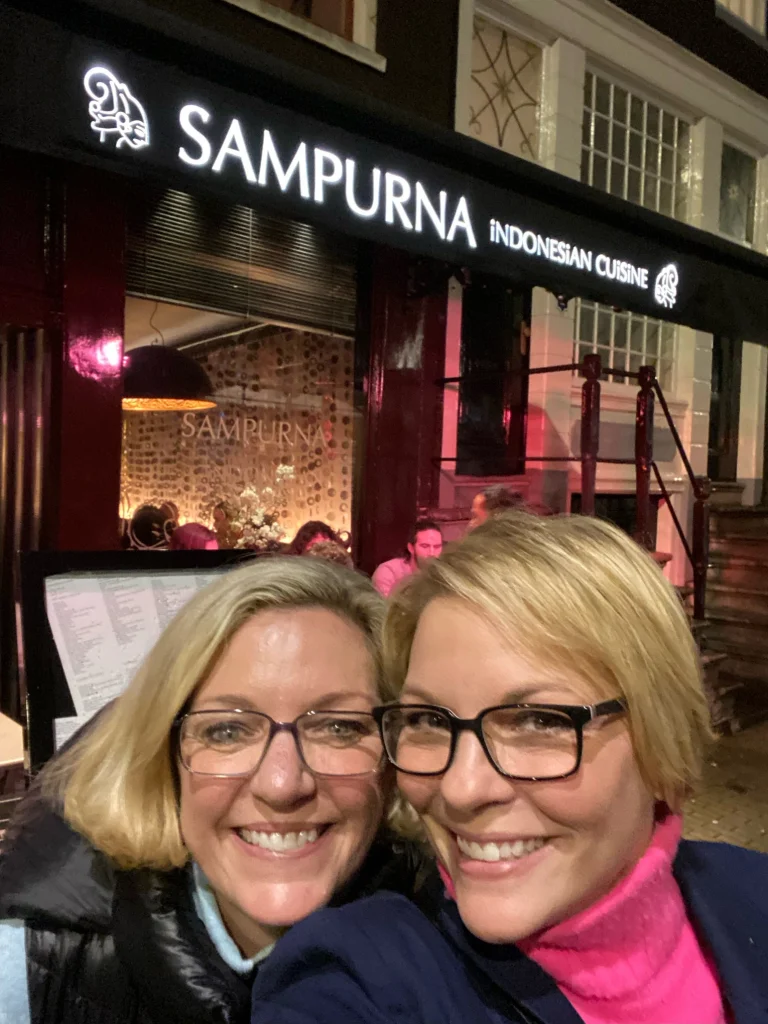 On one of our rainy days, the concierge recommended a restaurant called Droog. It featured an organic, delicious menu with some lovely views. We did not know that we were entering an all-around amazing space that included an art gallery and performance space. It was a true find!
I am already dreaming of my next trip to Amsterdam, but this time I will stay long enough to explore every inch!
If you book this hotel through me, you will receive some amazing amenities:
– Complimentary Breakfast for two
– $100 food and beverage credit
– Upgrade upon availability
– Early check in/ late check out upon availability
Hotel:
Restaurant Recommendations: