Announcing Doll Couture, a new book perfect for drag, doll, and sewing enthusiasts
Taunton Press has announced the release of the highly anticipated book Doll Couture: Creating Custom Clothes Featuring the Story of Lola by famed designer Kenneth D. King.
The first book of its kind in Taunton's history, Doll Couture features a unique spin on the traditional how-to book by incorporating storytelling with step-by-step instructions for creating custom doll clothes.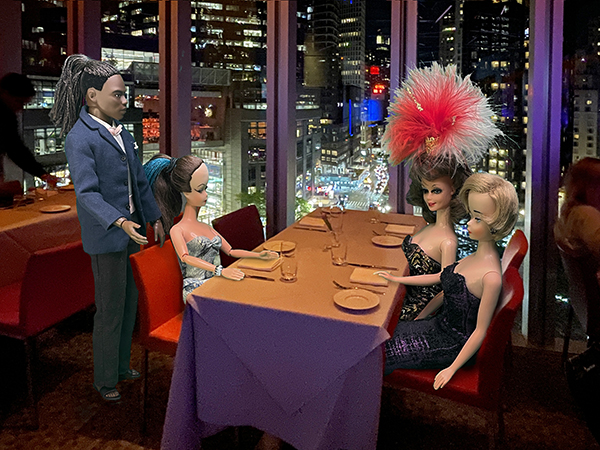 "Taunton is pleased to share Kenneth's one-of-a-kind vision with our readers," said Jennifer Dorsey, Taunton Press book publisher. "His viral stories of Crazy Bella and her friends are well known on social media. Including them, with the addition of 'The Story of Lola' serve as the inspiration for his stylish creations that readers will see in the book. The story truly elevates this project to a new level. We hope Doll Couture will not only delight Kenneth's longtime followers, but also welcome a whole new group of sewing enthusiasts to his creative universe."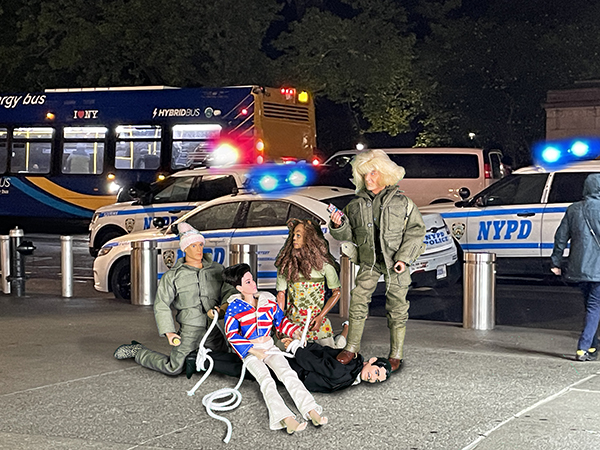 Doll Couture features a running storyline about Lola, a down-and-out performer who is ready to change her life with the help of a cast of zany characters from the world of New York fashion. All she needs is some courage and the right clothes to catch her big break.
Lola's story serves as the design inspiration for King's custom doll clothing designs that readers can make at home. Each plot point in the story features Lola in one of these creations, which is then executed with detailed step-by-step instructions and patterns. Readers will construct couture pieces like:
Pajamas
Undergarments
Dresses
Tops
Jackets and coats
Skirts
Evening wear
While the how-to element for which Taunton Press is known plays a large role in the book, the storytelling King uses to showcase each custom couture piece drives the creativity on display in the gorgeous, full-cover images featured throughout the book. The bond between storytelling and the finished product in this book is unbreakable, said King.
"Since I was a child, I've been making up stories using dolls and their clothes as a way to entertain myself, escape from difficult times, and work on perfecting the craft of sewing," said King. "As an adult, social media has enabled me to share my stories with a broader audience to entertain others as well as myself."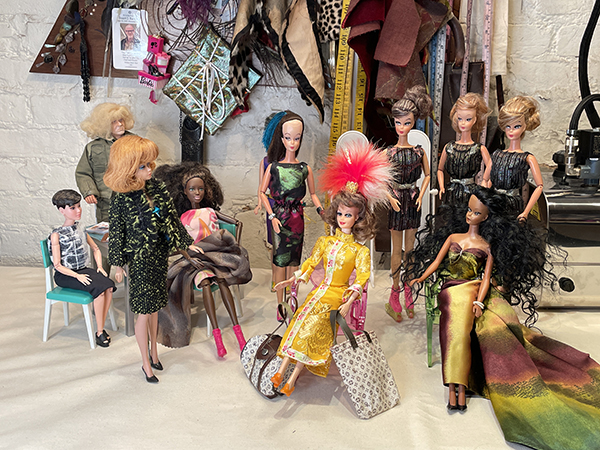 King added, "During the pandemic, these dolls kept me sane during a period of fear and uncertainty, when I, along with everyone else, was locked inside. Using the medium of photography and Photoshop, along with the doll characters, I have created my own way of storytelling by looking at, commenting on, and dressing the characters that inhabit this imaginary world. While writing this book, to my surprise I found that the characters in this book had their own story to tell, as well as their own ideas on what they wanted to wear. I do hope you enjoy reading it as much as I enjoyed writing it!"
Doll Couture will be available at booksellers starting December 12, 2023. Get the book here. Find out more about Kenneth D. King's world of couture and tailoring here.