Anthony meets Jaffa Moore
Son of the late Sir Roger Moore, and 'godson' of Frank Sinatra, 'Jaffa' (Geoffrey)  is a living example of the old saying, "the apple doesn't fall far from the tree". 
A delightfully charming, inspiring, and heartwarming chap! I never discuss the chats, or exchanges that happen before the red light of recording goes live. That is a sacrosanct space between the guests and me, where we are free to be ourselves and speak on a level, before switching on the public persona. 
However, I feel compelled to speak of it on this occasion. When Jaffa and I connected via zoom, I found him there under what appeared to be a gazebo of sorts, beside a makeshift kitchen, sneaking a quick cigarette. Instantly, we hit it off! He was chatting away as if I had known him all my life, and we were just there at a party giggling and gossiping. As he finished his much needed nicotine fix (I too am a smoker, so have full empathy for his plight) he walked through the property he was visiting for an event of wine tasting and eating (I was only a little jealous of course). 
But, the most noteworthy thing was his interactions with the staff around him. I always note these things, and watch attentively when around successful people, to see how they treat the 'help'. In their interactions with the 'staff' is where you see the true cut of the person. I am so very pleased to say he was lovely, and apologetic for his having intruded on them and their work — in a genuine and naturally down to earth way. This doesn't impress me because oh wow the high and mighty are nice. It impresses me because it is evidence of good breeding, that they have been raised with empathy, humility, and they can enjoy their success without losing sight of their being but a mere human — like the rest of us. 
This set the tone for the rest of our 'date' so to speak. I was heart-eyed, ear-to-ear grinning throughout our conversation as Jaffa told me stories of old, spoke lovingly of his late father, and beamed proudly when describing growing up with the likes of Dame Joan Collins, Joanna Lumley, and the rest. 
More importantly,  is the reason we were talking. Jaffa has recently completed an album and a project for UNICEF. One of the songs, "You and I," is a message profound in its simplicity that we all need to hear, and indeed take heed of.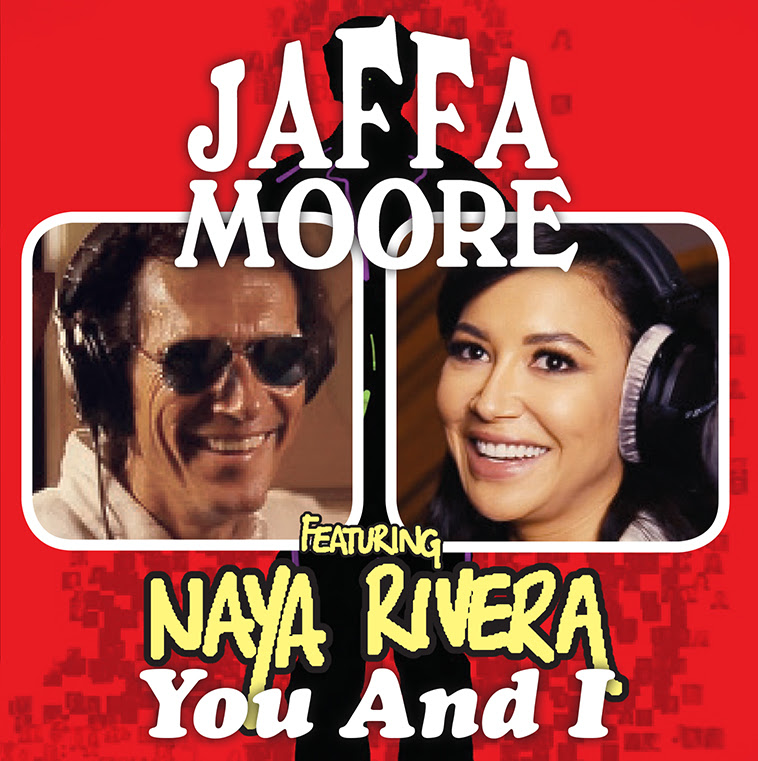 It has been five years in the making and it also features the vocals of the late Naya Rivera, plus the legendary Nile Rodgers on guitar. The accompanying video includes an all-star line up, with Michael Caine, Joan Collins, Joanna Lumley, Stephen Fry, Liam Neeson, Rupert Everett, and Paris Hilton, to name but a few, all making appearances. 
The video has only just been completed and Jaffa explains that it was a long process filming all the stars who contributed, due to their availability, scheduling issues, plus Covid severely delayed the project and the recording of the album. Very sadly Jaffa's father, Roger Moore, died very shortly after being filmed for this video.
Sir Roger Moore, having given up his acting career to support UNICEF, which he was induced to do by Audrey Hepburn, was active right up until his last days raising the awareness and much-needed funds.  
Jaffa explained: "The video shows my last day with my dad, after which I flew to LA; he [Sir Roger] called me up, and said, 'I don't think I can hold much longer,' I told him I was going to fly back, he instructed me to stay, telling me he had been so lucky in life and it was time to pay that back." 
I promise you that you will fall in love with Jaffa upon watching the video, and I sincerely hope that you will fall in love with his message and his cause. Let's come together, let's help each other, let's unite, you and I  — why the heck not!? 
Please do watch our chat, stream the song to show your support and if you can make a donation no matter how much I know it will go a very long way.