Anthony meets Simone Denny
Multiple Gold and Platinum record smashing Simone Denny teams up with Mickey Modelle, and Belters Only topping the charts once more with a No. 1 remix of the iconic club anthem, "Superstar."
Best known as the legendary seven-time Juno Award-winning, and Billboard Dance Chart topping vocalist for acts including Love Inc., BKS, and Widelife, Toronto-based Simone Denny's powerhouse vocals drive a prolific list of songs beloved around the world!
There are only few of us who haven't galloped towards the dancefloor, hands flailing in the air, as we sing (I use the term 'sing' loosely), the lyrics of that absolutely banging anthem "Superstar."
The lyrics, ready to roll of our tongues, as soon as we hear those distinctive notes at the beginning:
"Reach for the sky
and hold your head up high
for tonight and every night you're a superstar!!!
… it then goes onto remind us:
"And don't you be afraid
think of all the friends you've made
like any other night
you've got your name in lights
YOU'RE A SUPERSTAR!"
Maybe we need to remind ourselves of that more often? 
The voice, an unmistakable powerhouse, belting out every word with meaning, warmth, and encouragement.  This was the same voice that I had the honour of chatting to for my latest instalment of my second series of 'Anthony Meets'…
Simone has teamed up with International DJ Micky Modelle, and Belters Only to release a mix of the iconic song.  It was an idea that came about, as the song was adopted by the people of Northern Ireland — played it would be fair to say, non-top throughout the 'pandemic period'. 
I am very fortunate, that in my job as a Celebrity Columnist for Queer Forty, I get to sit down with successful and much-loved stars. I have a bias when I am sifting through suggestions of potential guests, and it is simply that; I want to spend the time talking to people with substance, intellect, wisdom, and that have shown support, and gratitude to the LGBTQI+ people for their support — you would be surprised at how challenging a brief that can become!
I am pleased to report that chatting with Simone, was a delight.  I first met Simone at the CMA awards, in Northern Ireland. Two very dear friends of mine are the team behind the awards, and I was invited along to attend as a VIP guest, I also opened the ceremony, with my usual dry humor, and aplomb for which I am now 'infamous'.  
In the busy moment of last moment organizing, I was asked if I would run the microphone to Simone, before her performance, which to be fair to her [Simone] had its challenges. In a busy room of celebrities, sponsors, category finalists, and their supporters, Simone had to without raising attention – dash from her dinner table, all the way to the back of the room, and then re-enter singing her signature "Superstar" tune, whilst the finalists were grouped in a huddle, under the pretense of a 'selfie'.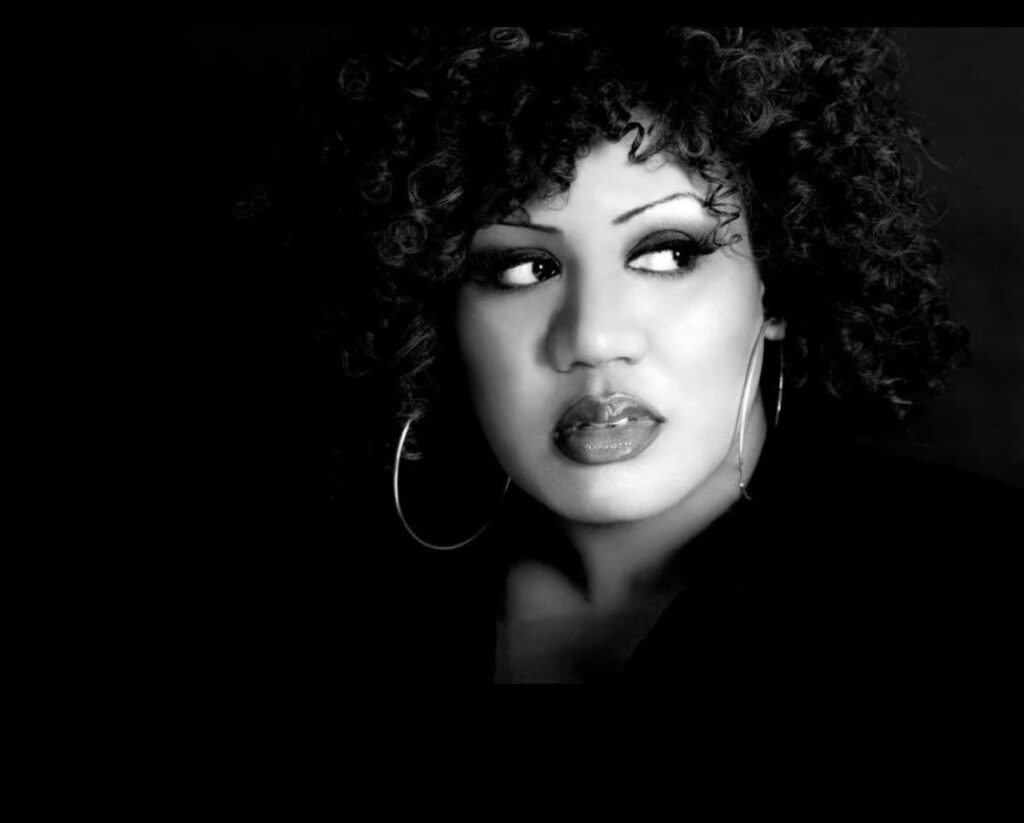 I think these kinds of 'jobs' are a great test, in these kinds of situations.  Sure! if we meet someone at these types of events, and we are on a level footing with them, they may well indeed be lovely.  However, we all know that the media world is plagued with ego, and sometimes outright bitchiness.  So, as I approached Simone at the beginning of the evening, I had no idea what to expect from her.  Would she be giving 'Mariah' a run for her money? I am very pleased to say she was lovely, absolutely darling in fact! A warm smile, and a can-do response, with no idea to whom she was speaking, she passed that test with flying colours! 
I have been trying to 'tie' Simone and Micky down for an interview ever since that evening.  I watched as the room of many hundreds of revellers, literally bounced to their feet, and 'sung' at the top of their capabilities every lyric of the song.  The sheer joy on their faces, the meaning in every word, pronounced with deliberation and all of their soul, the dance moves of some, even offering translation by way of a charades like choreography, if it had been a 'silent disco' it would have been abundantly clear what was being listened to.  
Evidence indeed, that this is not just an anthem, it is a theme tune for many, many people and, here in front of us, radiating love from the stage was an Icon: Miss Simone Denny!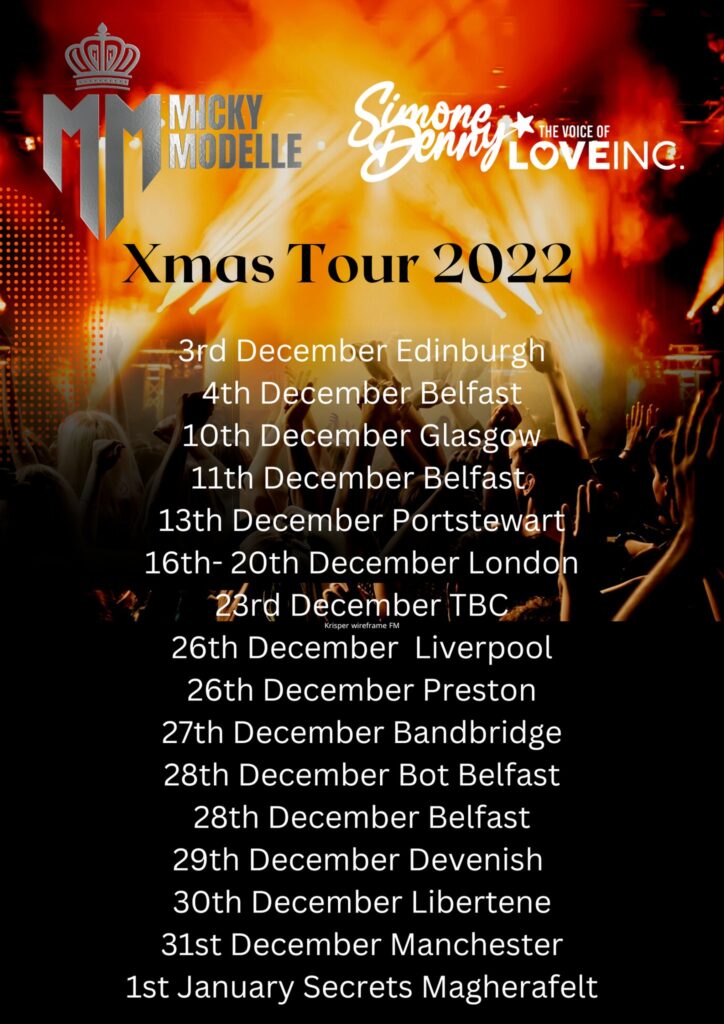 I was absolutely overjoyed to secure the chat finally, sadly Micky couldn't join us as he had other commitments in London. However, Simone was happy to hook up with me via zoom and, I am so pleased that she did. We chatted about the song, about Love Inc., OH! did you know that the theme tune, for the original series' of 'Queer Eye For The Straight Guy' was actually Simone? No, neither did I! Along with 'Widelife,' Simone was the voice of the familiar tune which launched tv history.  Could she be any more of a gay icon? Not even if she were to reside in a pink tent, in a row of pink tents, along the route of New York PRIDE — all year round, could she be any more of an icon, and 'friend of the gays.' 
We also got into a lovely unplanned chat about life, choices, ambitions, being open, to change, and following our dreams — a conversation that may well have been appropriately underpinned by that song — it had all of the elements, advice, praise, reflection, and encouragement as is loaded in the lyrics. 
Simone Denny, quite frankly in my humble opinion is a gay icon, one which we should all be inviting to our red-carpet galas, and awards, or to the stages of our PRIDE events. But, more importantly by showing our support, and downloading her new mix! And to help you with that, I have provided some links at the bottom of the article, so that you can do it in just one click – I know, I know I am an angel!! 
It is my mission, and I hope that you will join me in it too, to ensure that this tune tops every single chart once more, and that 'Our Simone', be evermore recognised for being the 'Superstar' that she so rightly, and naturally is! 
If you would like to keep up with the 7 Juno award winning gem, on your socials then you can find her in all of the usual places, in particular, you might want to head to her Instagram page where she hosts her 'Live Talk' show with other fabulous stars such as, The original weather girl Martha Wash, Janice Robinson (Livin' Joy), Amanda Wilson, Ultra Nate, and many more!  – simply follow her at @SimoneDennyMusic … I know she would LOVE to see you all there!! Don't forget to bring the tea 😉 
I hope you enjoy watching the video, sing along with tune, and download the single to be blasted at your next sip and see, birthday gala, wedding, on your gym playlist, or if you're like me on the motivational get the housework done playlist! … Which reminds me, I am pretty sure I had agreed to allow myself room in the budget for a housekeeper (adds it to the list of things that will never get done, anytime soon).  
To get your copy click any of the links below.
https://music.apple.com/us/album/superstar-feat-simone-denny-single/1653031992
https://www.beatport.com/release/superstar/3940229