There are four T's in diabetes!! TOILET, THIRSTY, TIRED, AND THINNER – and singing star Tom Ball is here to educate the world of the signs.
Anthony Meets… Britain's Got Talent superstar Tom Ball, to discuss His time on the show, and how he has nailed living with diabetes. An ambassador of www.diabetes.org.uk, Tom is determined to make sure that everyone, can spot the warning signs of the condition before serious damage is done. 
Click the video below to watch the fun interview:
Tom Ball is set to inspire and educate once more by revealing health condition and becoming a Diabetes UK ambassador ahead of World Diabetes Day on 14th November. Diabetes is a complex and life changing condition. There are many types of diabetes, and someone is diagnosed every three minutes. If left undiagnosed, it can be life threatening, so knowing what signs to look for can avoid a medical emergency and save lives. The Britain's Got Talent star and former school teacher Tom Ball – who, like over 300,000 people in the UK, lives with type 1 diabetes – vows to raise awareness via the '4Ts' campaign that helps spread the word on the common symptoms of type 1 diabetes. 
These are: 
Toilet – going for a wee more often, especially at night. 
Thirsty – being constantly thirsty and not being able to quench it. 
Tired – being incredibly tired and having no energy. 
Thinner – losing weight without trying to, or looking thinner than usual.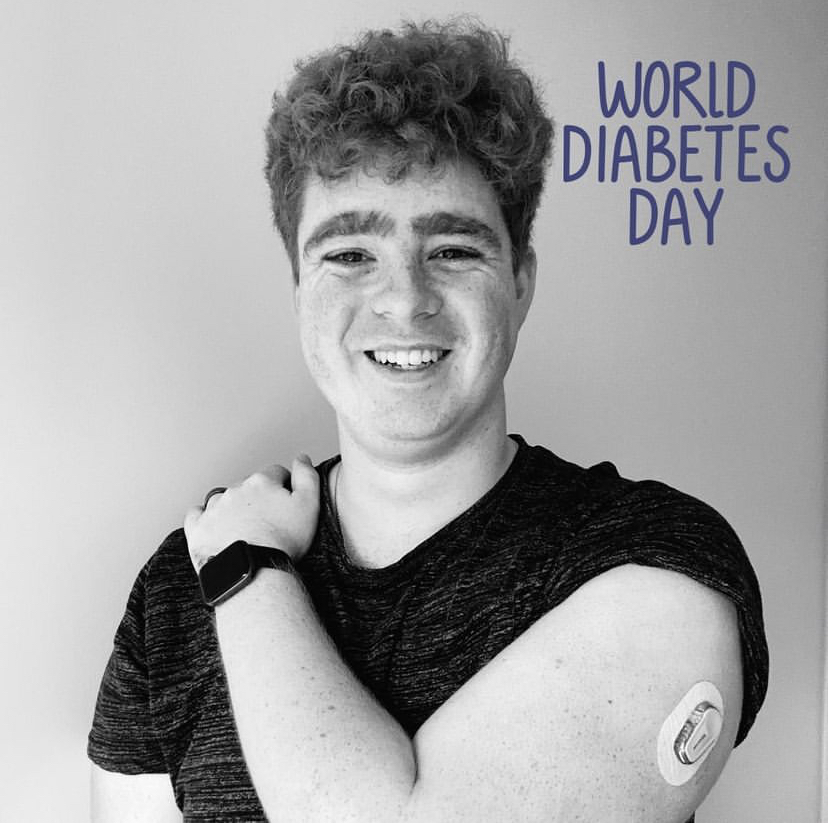 The 24-year-old who won the hearts of the nation this year on the ITV talent show, said "I'm so proud to be a part of this campaign and to show others living with diabetes that they are not alone." 
The newly appointed Ambassador of Diabetes UK will also be taking part in the #NailingDiabetes challenge by painting his nails blue to raise awareness. Tom added, "It was my former pupils that actually inspired me to speak out about having Type 1 diabetes in the first place.
"The condition has been something I've lived with for a long time and was diagnosed with officially when I was eight years old. But it wasn't until my pupils asked questions about it when they witnessed me checking my blood glucose levels one time that made me realize how important it was to talk about it more and help them to understand it, especially as some went on to also have the condition and later mentioned that they weren't scared or worried because of our previous chat." 
Chris Askew, chief executive of Diabetes UK, said: "We couldn't be happier to welcome Tom Ball as an ambassador just in time for World Diabetes Day. Tom is living proof that you can pursue your dreams with type 1 diabetes and inspire others, first as a teacher and now as a singer. We are looking forward to working with him." 
Despite leaving his school teaching role behind, the powerhouse that BGT judges called 'the best singer they've had in 16 years has been incredibly busy touring Europe and America and is now launching his own online music school – Tom Ball's Rising Stars – an initiative which has enabled him to continue his love of educating and inspiring pupils. Tom admitted, "My life has changed a lot in many ways during the last six months, but when you've trained to become a teacher, I think there will always be a passion and desire to help educate others, so by continuing to do this in some way alongside my own performing work is just a dream come true." 
For more information on diabetes visit https://www.diabetes.org.uk/
Or, if you would like to be part of Tom's Rising stars school visit https://www.tomballsrisingstars.com/