Artist spotlight: Musician Ana Egge
The singer-songwriter's current album Between Us is her 12th and features a dreamy new approach.
Between Us by Ana Egge was a joyful labor of love that started early in the pandemic, when she began collaborating online with Irish singer-songwriter Mick Flannery, who she had met at festivals over the years as a gigging musician.
Like many artists at the time, Egge would FaceTime with Flannery for two-hour songwriting sessions. "It was so fun, and the writing happened so easily — it was almost eerie," Egge shares. "Almost every time we'd meet up, we would write a whole song."
In fact, nine of Between Us' 11 songs came from these virtual sessions.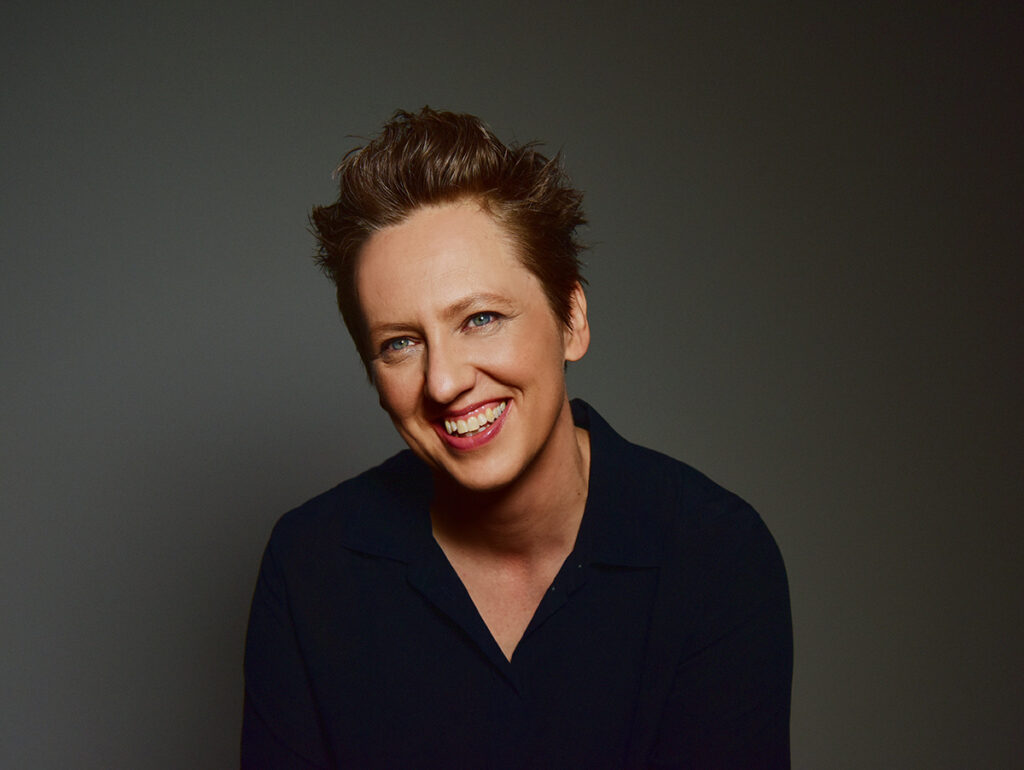 Egge burst onto the music scene with her debut album, 1997's River Under the Road, which earned her "Best Singer Songwriter" and "Best Folk Artist" the following year at the Austin Music Awards. Since then, Egge has consistently garnered praise for her music, and has worked with producers Steve Earle, Joel Plaskett, Alec Spiegelman, and Stewart Lerman and appears on albums by The Stray Birds and The Sentimentals.
In the first months of 2021, Ana released a virtual two-sided single, "This Time," which Rufus Wainwright described as "beautiful" and Anais Mitchell called "Perfect!!! Incredible." She also released "The Ship," which, in the words of American Songwriter, "speaks quietly but defiantly of a simmering revolution brewing in the world today, reconciled only by an understanding that working together achieves a harmonious goal."
Searching for a producer with a fresh sonic direction to bring the new songs to life, Egge met with Lorenzo Wolff after being fascinated by his work on the recent Judee Sill tribute Down Where the Valleys Are Low. They quickly found a common wavelength on how to approach her music.
"She was interested in making a big, messy record that reinforced the message of this beautiful collection of songs," Wolff explains. "I was able to make sonic choices in a very deliberate way to reinforce what she was already saying so eloquently in the songs. And since Ana has such adventurous ears, she would not only be accepting of this landscape, but push the arrangements into even more ambitious territory."
Another new creative dimension was provided by the fact that Egge started a dream journal after realizing so many songs and melodies were appearing in her dreams. When she would become aware of dreaming about a song, she would wake herself up and hum the song idea into her phone. Her dreams, she reveals, were the genesis for many of the album's tunes.
On tracks like "Sorry," "You Hurt Me," "We Let the Devil," and "Heartbroken Kind," she delves into the complexities of troubled relationships — no one is free of blame; everyone has the ability to take some accountability for their actions — as well as the ways "to have some type of bridge between the space between us."
"Lie, Lie, Lie" and "We Lay Roses" were so personal to Egge that she felt compelled to include them on Between Us. "Lie, Lie, Lie," the one song she wrote solo, addresses the frequently impossible attempt to make a loved one break out of his judgmental intolerances and hateful behavior. Egge wrote "We Lay Roses" with Grammy-winner Gary Nicholson as a eulogy for her nephew; she hopes it can help people in grief "who are looking for a song about honoring someone and letting them go."
Inspired the social justice movement gripping America, Egge became aware of how few people of color she had worked with in the past, she prioritized diversity among the musicians she worked with on this record. "It's up to me to work for an equitable, inclusive community as much as I can in my life and career," Egge states. "I can be one of the people trying to make a difference; even though that might be small, it's still in the direction that I want the world to be moving in."
"All the players are so incredible," Egge says. "Friendships have begun and I love how the album turned out!" Wolff (who also plays on the album) and Egge gave the musicians a lot of free reign. "It was really fun to hear the sounds that they came up with." The percussion/drum-like sound on "You Hurt Me," for instance, was actually played by Anh Phung on the flute. And the whimsical sound effects in the groove-heavy "Want Your Attention" were created by Egge's seven-year-old daughter singing through a $19 echo microphone.
Egge is proud of Between Us. "It was an amazing experience to work through all of those roadblocks and still come through with something so immensely beautiful," she shares. "I really love the record so much."
Between Us out on StorySound Records.