Bear contestant Yamil "Yam Yam" Arocho wins Survivor
Out gay bear Yamil "Yam Yam" Arocho is the winner of season 44 of the hit competition series Survivor. The 36-year-old hair salon owner from San Juan, Puerto Rico swept away the competition, being named 'Sole Survivor' in a 7-1-0 jury vote against his competitors Heidi Lagares-Greenblatt and Carolyn Wiger.
So, in a game whose motto is "outwit, outplay, outlast", how did this affable teddy bear take home the grand prize? Entertainment Weekly writer Dalton Ross has a theory: "While Yam Yam bragged about sending every person that wrote his name down to the jury, it was not strategy that propelled him to the title of Sole Survivor. It was a flawless social game. All season long, you would see tribemates smiling and laughing whenever Yam Yam spoke….Yam Yam made people happy, and that is a recipe for success in this game."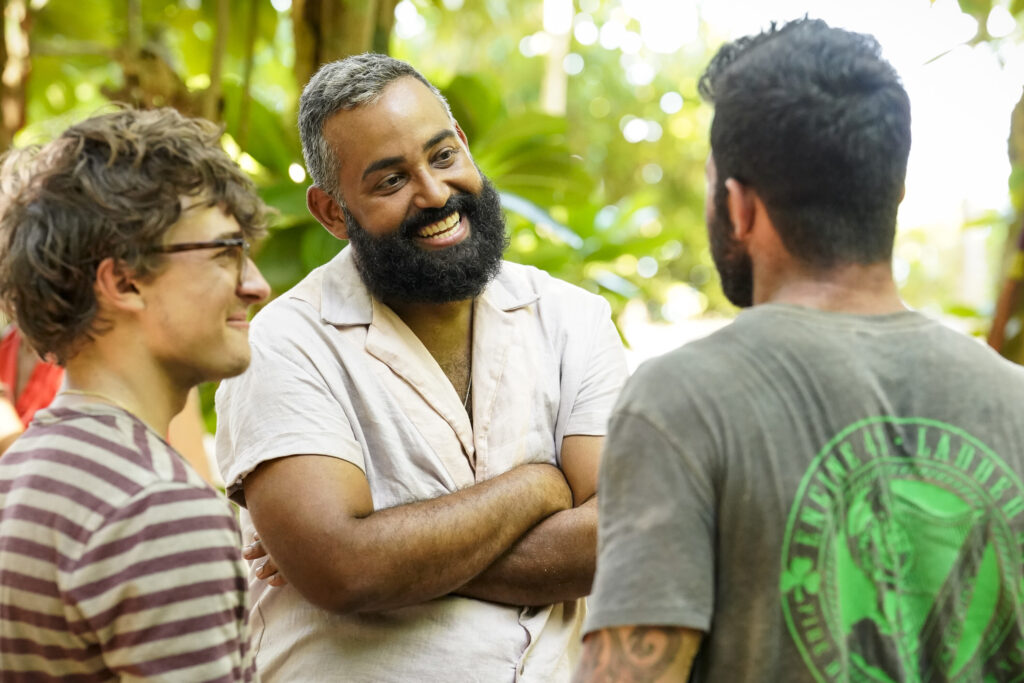 The more skeptical homosexuals amongst us would be quick to point out that its often the friendliest and most welcoming personalities that are covering something more sinister, or in this case something more strategic when it comes to Survivor, but I am not sure this is the case when it comes to Yam Yam. Just take a look at this clip of a completely devastated Yam Yam crying over accidentally burning his Tika Tribe buff earlier in the season. The way he describes what it meant to him personally and his feelings about his tribemates betrays a deeply sensitive soul and authentic person.
He also seemed to exemplify the Bianca Del Rio attitude of not being threatened by the competition when he helped Carson Garett with his fire making skills during the finale; knowing full well that he might have to go up against him in the fire making challenge reserved for the final four. Those are some 'Boss Bear' moves if ever I've seen them!
Arocho is not the first bear to win Survivor, of course. The very first winner ever was Richard Hatch, who created the blueprint on how to play the game and went on to have quite the career in reality television before going to jail for tax evasion.
In addition, let us not forget Yam Yam's season 44 castmate Matthew Grinstead-Mayle. Also a hairdresser from Columbus, Ohio, Grinstead-Mayle provided some additional bear representation on our TV screens this year.
Get to know the new Survivor champion in this interview clip from Entertainment Weekly and be sure to follow Yam Yam on Instagram and Twitter.
---
Grab Yam Yam merch on his official website or book an appointment at his salon in Puerto Rico!