Belinda Carlisle announces new national tour
Belinda Carlisle, the Grammy nominated Rock n Roll Hall of Famer and queer icon, has announced a string of US tour dates that will take the singer-songwriter across North America this July and August. 
The "Decades" tour will begin on July 1 in Peachtree City, GA and will hit New York, San Francisco, Las Vegas and other towns and cities before winding down in her hometown of Los Angeles August 27 at The Greek Theatre.  Most tickets went on sale Friday, February 17 but some venues will have different on sale dates. Please check locally.
The "Decades" tour will showcase Belinda's infectious energy and the mesmerizing, gutsy vocals of her vast catalog comprised of more than twenty top-charting global singles from five solo albums which have reached gold, platinum and multi-platinum sales marks from the last 35 years.
"I'm halfway through my 'Decades' UK tour as I write this and I'm having the best time playing these songs from my back catalogue for all my fans," said Carlisle. "I can't wait to come and do the same thing across the US this summer and I really hope to see some of you there".
Carlisle is enjoying a resurgence of interest in her solo career with a current sold out tour playing some of the biggest concert halls in the UK, a new collaborative single "Gonna Be You" featuring fellow queer icons Dolly Parton, Cyndi Lauper, Gloria Estefan & Debbie Harry, and her forthcoming brand new EP, Kismet. This will be her first release of English language pop songs in over 25 years, songs all written specifically for her by Oscar/Grammy/Golden Globe & Emmy Award winning songwriter Diane Warren. 
Of course, we are most familiar with Belinda Carlisle as the co-founder and lead vocalist of the groundbreaking all-female new wave/rock band The Go-Go's, which has amassed worldwide sales in excess of 15 million albums and singles. The Go-Go's played a pivotal role in setting the tone of 1980s pop with their self-penned, multi-platinum debut album, Beauty and the Beat. Buoyed by Carlisle's unmistakably emotive and edgy phrasing, the international top-10 singles "Our Lips Are Sealed" and "We Got the Beat" became enduring anthems for independent women from ages eight to 80 while redefining traditionally restrictive notions of so-called "girl groups."
As a solo artist, Belinda has more than twenty top-charting global singles from five Carlisle albums reaching gold, platinum and multi-platinum sales marks.
Aside from actively engaging in work for non-profit organizations such as PETA and Greenpeace, Belinda is co-founder of the India-based Animal People Alliance, which helps both street animals in distress and impoverished women through fundraising and education.
A dedicated and vocal ally to the LGBTQ+ community, she was hands on helping out in LA when the AIDS epidemic hit its peak and stays involved and engaged in the ongoing quest for equal rights for queer people the world over on account of both her devotion to us and because of her gay son James Duke Mason.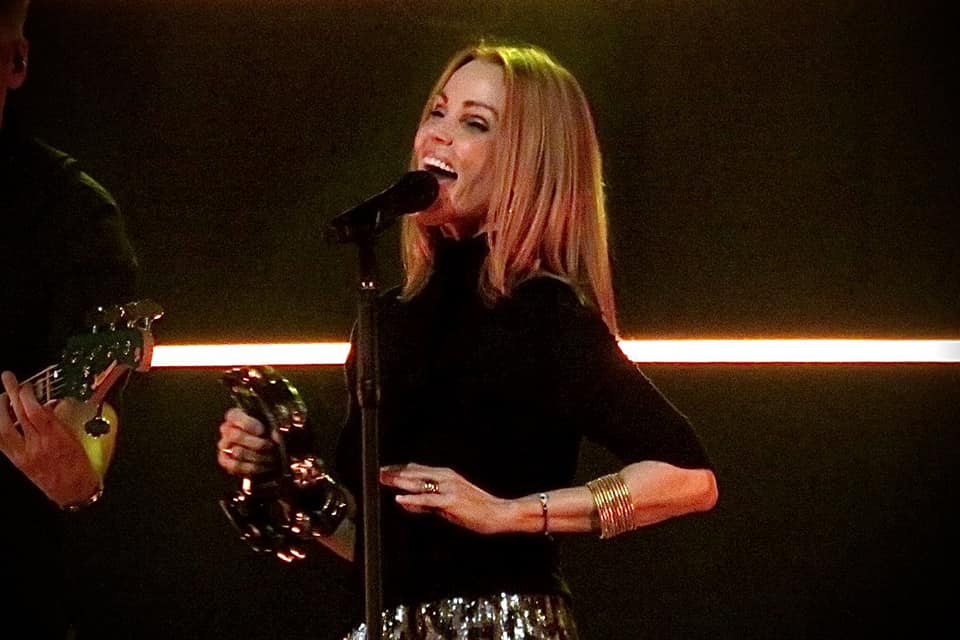 The following is a list of confirmed dates for the "Decades" Tour:
Sat 1-Jul-23 Peachtree City, GA Fred Amphitheatre
Thu 6-Jul-23 Sheboygan, WI Stefanie H. Weill Center for the Performing Arts
Sun 9-Jul-23 Skokie, IL North Shore Center for the Performing Arts
Tue 11-Jul-23 Huber Heights, OH Rose Music Centre at the Heights
Fri 14-Jul-23 Hyannis, MA Cape Cod Melody Tent
Sat 15-Jul-23 Cohasset, MA South Shore Music Circus
Mon 17-Jul-23 New York, NY Sony Hall
Tue 18-Jul-23 Westbury, NY NYCB Theatre at Westbury
Sun 20-Aug-23 San Francisco, CA August Hall
Tue 22-Aug-23 Las Vegas, NV House of Blues
Thu 24-Aug-23 Ojai, CA Libbey Bowl
Sat 26-Aug-23 Anaheim, CA Honda Center
Sun 27-Aug-23 Los Angeles, CA Greek Theatre
More shows will be announced shortly.
Stay up to date with Belinda Carlisle on Facebook, Instagram, and Twitter.