Best Pride reads for Summer 2023
Screw all these book bans! Support queer authors and LGBTQ publishing by picking up any or all of these highly recommended page turners this month and relaxing by the pool or in the shade with a queer-themed work of fiction!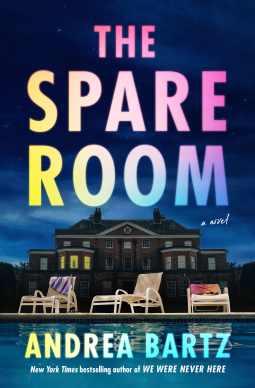 THE SPARE ROOM
The coronavirus pandemic was tough on us emotionally and psychologically when we found ourselves in lockdown and sometimes in situations that could be stifling. But for Kelly Doyle, staying with a friend and her husband as a "break" opens a pandora's box that is worse than being locked down at home in Andrea Bartz's provocative new thriller, The Spare Room. Bartz is the New York Times bestselling author of We Were Never Here and in this page turner we follow Kelly as she leaves her tiny apartment and ambivalent husband to stay with childhood friend, Sabrina—now a glamorous bestselling author with a handsome, high-powered husband. Kelly takes up the offer of the spare room of their remote Virginia mansion, and she loves living with them—so much so that all parties agree to a ménage à trois arrangement. But soon there is trouble in paradise. The stories about Kelly's hosts and their past romances keep changing, and the more details she uncovers, the more things don't add up. And then Kelly discovers they've opened up their marriage previously…and the last woman is missing.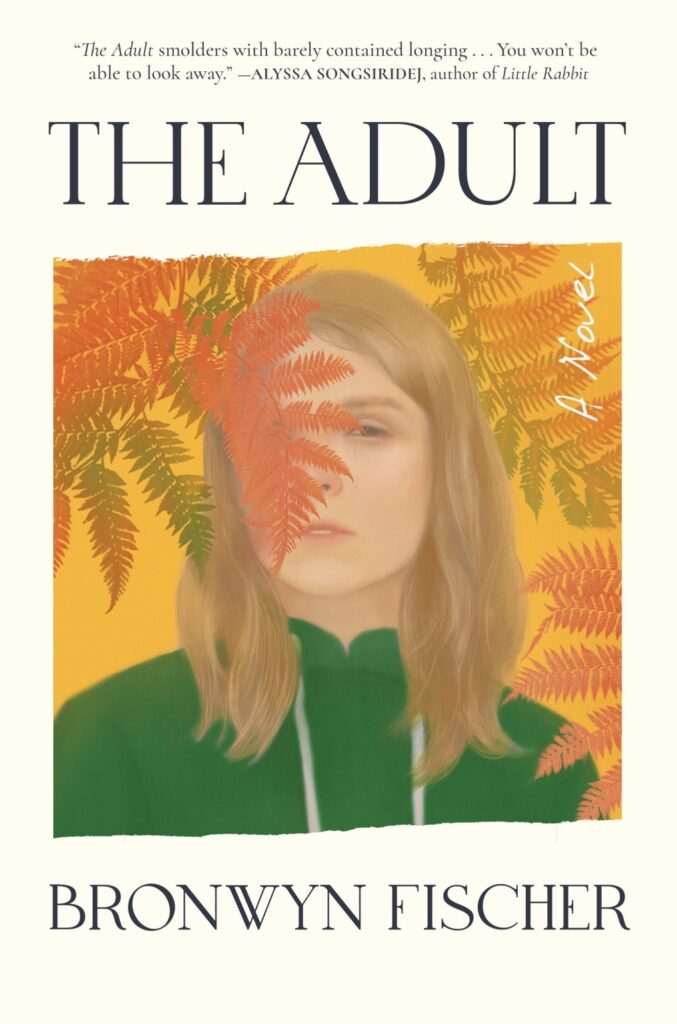 THE ADULT by Bronwyn Fischer "smolders with barely contained longing. Natalie's voice—restrained, lyric, and precise—transported me back to the exquisite desperation of first love. Fischer's debut novel is like a visit from your younger self—even as you worry about Natalie, you won't be able to look away." So says Alyssa Songsiridej, author of Little Rabbit, shortlisted for the Center for Fiction First Novel Prize. An addictively gripping queer coming-of-age story about an all-consuming, insidious love affair between a college freshman and a mysterious older woman, from an unforgettable new voice in fiction. With atmospheric, electric prose that captures the anxiety and emotional intensity of young adulthood like never before, The Adult is about sex, yearning, poetry, and learning to free one­self from the expectations of others. Bronwyn Fischer is an immensely talented new writer to watch.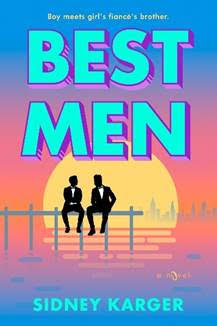 BEST MEN by Sidney Karger is an irresistible gay love story set in New York City following what happens when "boy meets girl's fiancé's brother"—Bridesmaids meets Bros. With humor compared to Nora Ephron this irresistible love story deconstructs the "gay best friend" trope in an honest and real portrayal of falling in love in New York City. It's the novel we have been waiting for—a gay love story written by a gay man. Writing a queer romance as a gay man is about more than a happily ever after for Sidney Karger, it's about representing gay relationships in an authentic and real way. We have seen countless guy-meets-guy love stories, but Karger's protagonist, Max Moody, goes against the grain of common clichés of being gay—he is messy and lonely and experiencing New York City in all its chaotic beauty.The novel is not just a queer love story, but also an ode to New York City, rich with nuances the city-obsessed will adore.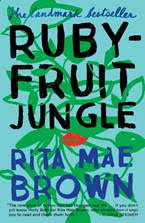 Rita Mae Brown's landmark LGBTQ+ publication RUBYFRUIT JUNGLE launched her career as one of this country's most distinctive writers and continues to be a powerful seminal work 50 years after its original publication. Bawdy and moving, RUBYFRUIT JUNGLE is about growing up as a lesbian in America—and living happily ever after. A sapphic classic, the novel continues to leave a lasting impression on generations of readers. "The rare work of fiction that has changed real life . . . If you don't yet know Molly Bolt—or Rita Mae Brown, who created her—I urge you to read and thank them both," says feminist Gloria Steinem. And to celebrate the book's half century, read our interview with the author here.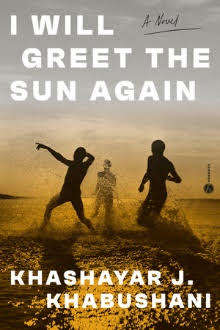 I WILL GREET THE SUN AGAIN is a stunning, tender debut novel about being lost in one's family, one's country, and one's skin as a queer kid and immigrant in America. Khashayar J. Khabushani transforms personal and national pain into an unforgettable work of art: an urgent and beautifully rendered exploration of youth, love, family—and becoming yourself. K just wants to be an American boy—shooting hoops with his two older brothers and riding his Huffy with his buddies around the San Fernando Valley. But K knows there's something different about himself, a longing that draws him closer to his best friend while making him feel increasingly alienated from everyone around him. At home, K must navigate another confusing identity: that of the faithful son of Iranian immigrants struggling to survive in the United States.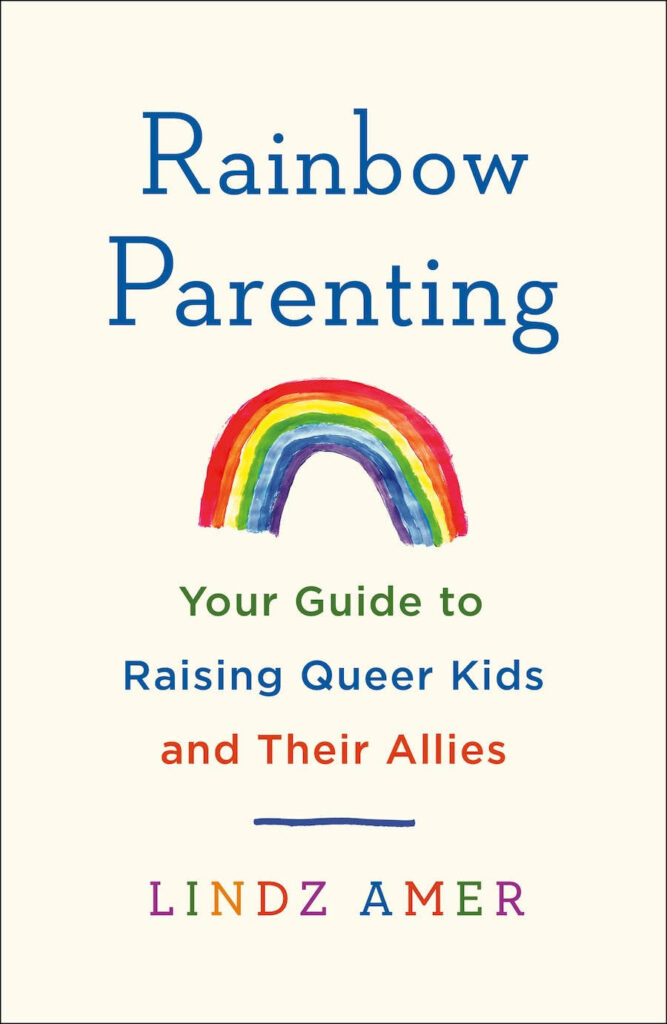 RAINBOW PARENTING by Lindz Amer is an indispensable stepping stone for adults who want to raise and teach kids in a queer and gender-affirming way, but might not know how. Lindz Amer, the creator of Queer Kid Stuff, an award-winning LGBTQ+ educational web series for children and families, is an expert guide, leading readers through practical applications, important LGBTQ+ history, key lessons in intersectionality, pronouns, social justice, and more. Divided by sections that address kids' individual ages—from infancy to kindergarten—this joyful and approachable book shares a bit of hope and starts with the understanding that anyone can spread queer joy. By giving parents and their kids a vocabulary to express themselves, Rainbow Parenting ultimately aims to create more empathetic adults—and spreads a message of radical acceptance in a world where it's sometimes dangerous to just be yourself.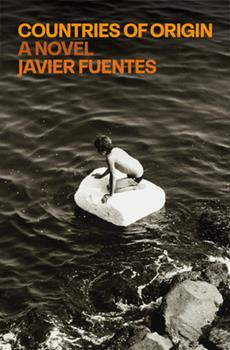 COUNTRIES OF ORIGIN is narrated by Demetrio, a young, queer, undocumented pastry chef who is forced to return to Spain after living in New York most of his life. The debut novel from Spanish American writer Javier Fuentes, COUNTRIES OF ORIGIN is set over one summer in 2007 when Demetrio's lack of papers finally catches up with him, he leaves New York and goes back to Spain. On the flight to Madrid, he meets handsome, wealthy Jacobo — their connection is immediate and they become inseparable, but with drastically different backgrounds and levels of privilege, the relationship becomes tumultuous. A reverse migration story it is also an LGBTQ love story impacted by issues of privilege, class, identity and alienation. "Countries of Origin is a tender and heartfelt novel about homecoming in all its complexity and gay love in all its rawness and wonder. It paints a brilliant and evocative portrait of the city of Madrid as it slowly becomes a kind of home for our wandering hero," says Colm Toibin.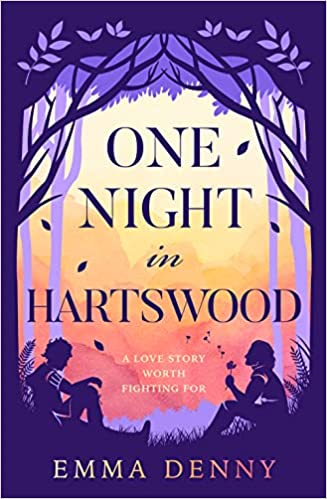 ONE NIGHT IN HARTSWOOD by debut author Emma Denny is perfect for readers of Red, White & Royal Blue or The Queer Principles of Kit Webb. It unanimously won the Mills & Boon and RNA 'Romance Includes Everyone' competition. Emma is a fresh new voice in LGBTQI+ romance and has written an emotional romantic journey, paralleled with the physical journey, of Penn and Raff. It weaves a beautiful narrative with the classic romance tropes that appeal to both historical fiction and romance readers: opposites attract, secret identities, friends to lovers, wrapped up in an historical setting – with a happily ever after. After so much turmoil in our community under fire from political attacks, why not escape into this romance this Summer?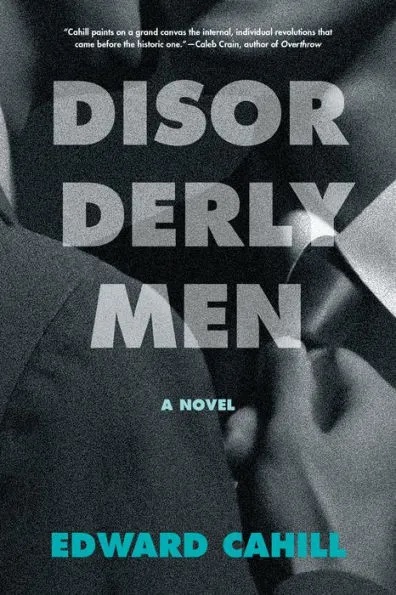 DISORDERLY MEN by Edward Cahill follows three unconnected gay male characters brought together by an incident: Roger Moorhouse is a Wall Street banker and family man with a secret. As the shouting begins and flashlights blaze in his face, the life he's carefully curated over the years—a fancy new office, a house, his wife and children—is about to come crashing down around him. Columbia literature professor Julian Prince lives a comparatively uncloseted but when his artist lover Gus is struck unconscious by a police baton, Julian comes out of hiding to protect him, even if exposure means losing everything. Danny Duffy, an Irish kid from the Bronx, has been disowned by his family, which is bad enough, but when his name appears in the newspaper, he risks losing his job at Sloan's Supermarket, where he's risen to assistant manager. The three men find themselves in a police wagon together, their private lives threatened to be revealed to the world. Blackmail, a private investigator, Gus's disappearance, and Danny's quest for retribution propel the book to its piercing conclusion.