Betty White: 100th birthday celebration will still happen!
Thank Betty White for being a friend by celebrating her wonderful life!  
Legendary actress, comedienne, and LGBTQ ally Betty White died on December 31, bidding farewell to millions of heartbroken fans across the globe. White passed away on New Year's Eve; This was just two and a half weeks before what would have been her 100th birthday. 
As many fans were aware, plans were already underway for the comedy queen's huge centennial birthday celebration. The celebration was to include screenings of a new film entitled Betty White: 100 Years Young at select theaters. 
"I'm going BIG for my birthday — right to the BIG SCREEN!", she wrote on Twitter last month.
Plans To Move Forward
Now, Steve Boettcher and Mike Trinklein, the film's directors, have announced they will "go forward" with plans to show the film, now simply titled Betty White: A Celebration, on January 17. It is their hope that the film "will provide a way for all who loved her to celebrate her life. This will subsequently allow them the chance to "experience what made her such a national treasure." 
Boettcher and Trinklein said in a statement: "Our hearts mourn today with the passing of Betty White. During the many years we worked with her, we developed a great love and admiration for Betty as a person, and as an accomplished entertainer. We are thankful for the many decades of delight she brought to everyone. Betty always said she was the 'luckiest broad on two feet' to have had a career as long as she did. And honestly, we were the lucky ones to have had her for so long."
The film will celebrate legendary comedic actress' long and accomplished career, spanning numerous decades of television and film roles and appearances that helped define White's sense of humor and  persona. Throughout her career, which started in the late 1940s as the co-host of Hollywood on Television, White has won five Emmy Awards — two of those awards were for Best Supporting Actress in a Comedy Series for her work on The Mary Tyler Moore Show in the 1970s. 
A Legendary Star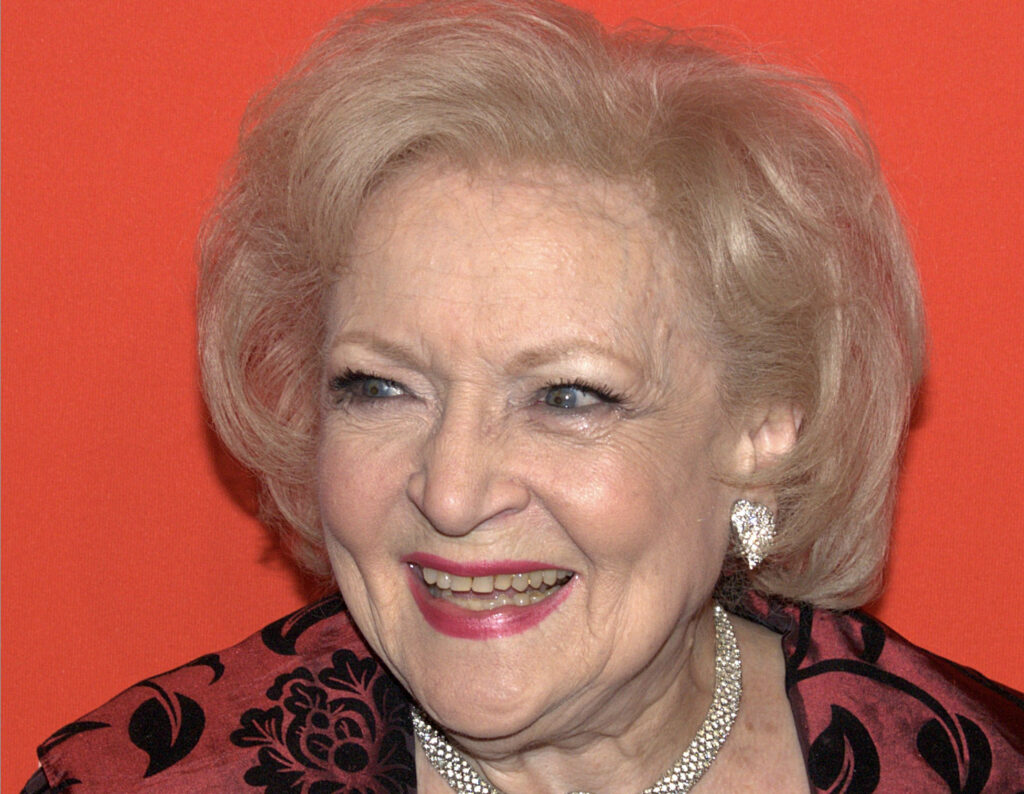 White is probably best known for her role as Rose Nyland on the long-running series The Golden Girls. The show, which also starred Rue McClanahan, Estelle Getty, and Bea Arthur, won her another Emmy for Best Actress in a Comedy Series in 1986. Other notable work includes such television shows as The Carol Burnett Show, Mama's Family, and Hot in Cleveland, and such films as Lake Placid and The Proposal with Sandra Bullock.  
A number of White's friends and co-stars will appear in Betty White: A Celebration. They include Ryan Reynolds, Tina Fey, Carol Burnett, Valerie Bertinelli, Wendy Malick, Robert Redford, Lin Manuel- Miranda, Clint Eastwood, Morgan Freeman, Jay Leno, Jimmy Kimmel, and Jennifer Love Hewitt. 
Betty White: A Celebration will only be shown at select theaters on January 17th. You can find information about theaters in your area showing the movie, showtimes, and other ticket information by going here.
Watch the trailer for Betty White: A Celebration below!