Betty Who teams up with drag superstar Pabllo Vittar on "She Can Dance" remix
Pop sensation Betty Who has teamed up with Brazilian drag superstar Pabllo Vittar for a new dance floor friendly remix of her latest single "SheCan Dance."
Just in time for National Dance Day on September 17, "She Can Dance" is the perfect way to usher in the celebration.
The "She Can Dance" remix takes on a new electronic form with a reworked Brabo house production and boosted chorus from Pabllo Vittar. The collaboration makes for an exceedingly infectious track, with the same heartfelt sentiment as the original.
"When we first made She Can Dance I always knew I wanted to do a club dance remix of it, but I never imagined we'd have someone as iconic as Pabllo featuring on it. I am so excited and want to build a rain machine just so I can stand underneath it and dance to this song," says Betty about the remix.
Pabllo Vittar is an international pop star and drag queen, and is a Latin Grammy nominee, MTV EMA & MIAW Award-winner, and a 'Next Generation Leader,' according to TIME Magazine.
Vittar is currently the most followed drag queen on social media worldwide with 35+ million followers across all platforms. She has starred in campaigns for international brands such as Calvin Klein, Adidas, Coca-Cola, Sky Vodka, and more. Vittar has joined forces with international acts, including Major Lazer/Diplo, Anitta, Charli XCX, Thalia, Rina Sawayama, Marina & The Diamonds, Lauren Jauregui, and more!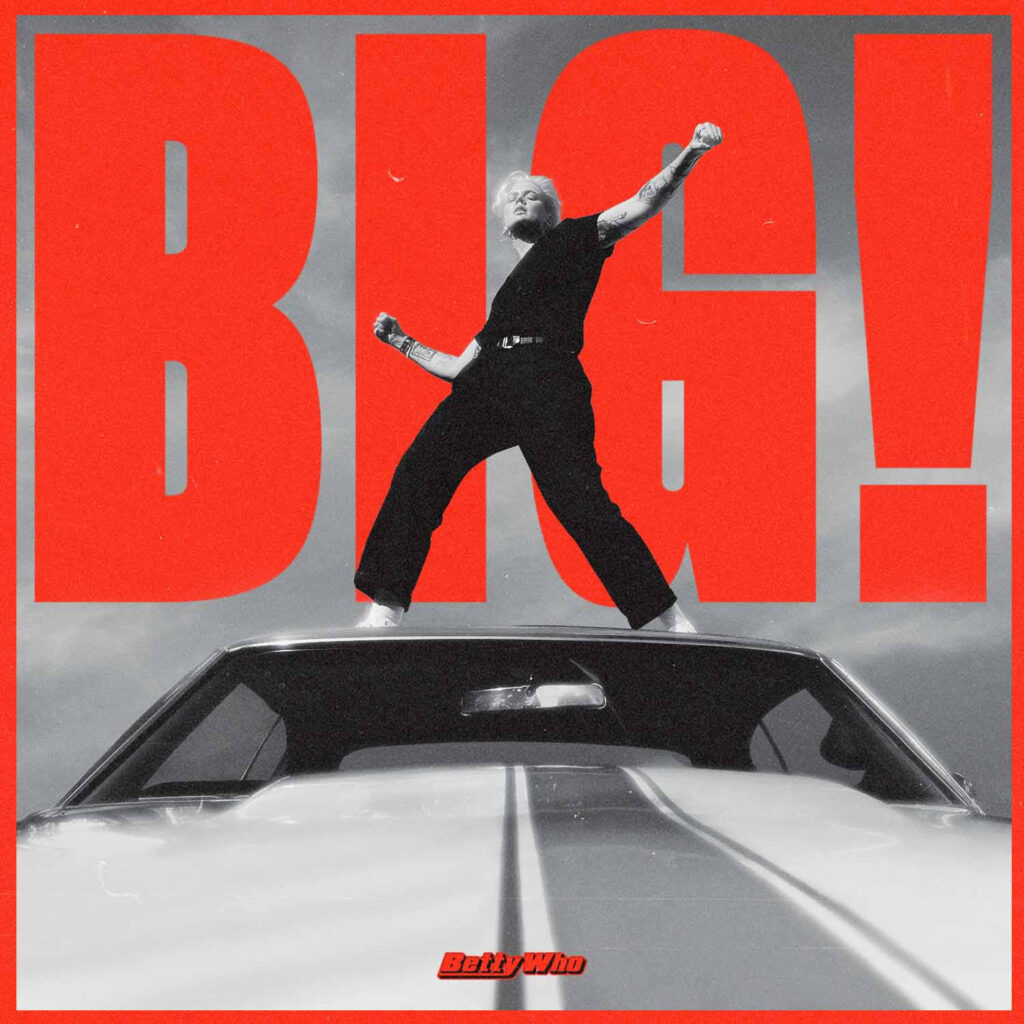 If you don't know about Betty Who, the Australian-American pop star is a classically trained singer, dancer, and multiinstrumentalist who burst onto the music scene with her 2014 single "Somebody Loves You," which went viral. She then soundtracked Netflix's Queer Eye reboot with "All Things," forming deep LGBTQ community ties with foundations like GLAAD and the Trevor Project.
Betty Who's upcoming album BIG! Is out October 14 via BMG.
Connect with Betty Who on: Spotify | Twitter | Facebook | Instagram | TikTok