Bianca Del Rio shares upcoming projects
Bianca Del Rio is coming back to a television screen near you, and sooner than you think!
Fresh off completing a massively successful international standup tour, the beloved 'Queen of Mean' and winner of RuPaul's Drag Race season 6 has just been announced as the host of The Pit Stop for season 15 of Drag Race. The Pit Stop is the weekly recap show for RuPaul's Drag Race during which Bianca will be joined by another 'Ru-girl' to discuss the drama, fashions and challenges showcased on that week's episode. The announcement was made in an exclusive interview with Variety during which Bianca revealed that this was the first time her schedule allowed for her to be the host of the popular YouTube series and how working on the show has given her the chance to fall in love with Drag Race all over again.
Variety also talked to the drag superstar about her brand-new animated holiday short "Bianca Saves Christmas", now streaming on the Drag Race YouTube channel. In it Bianca is joined by gay heartthrob Cheyenne Jackson playing the role of her cheerful optimist of a butler, a well placed foil to the Bianca's bitter Scroogeyness. When Christmas cheer plummets throughout Palm Springs its up to Bianca Del Rio to save Christmas! Can she do it? Or better yet- can she be bothered?! Watch below to find out:
In addition to all this Bianca further revealed that she will be filming the third installment of her film series Hurricane Bianca next year. According to Deadline, the new film will be called Hurricane Bianca: The Roots of All Evil which will be written and directed by Matt Kugelman (who also wrote and directed the first two films). The story will pick up with Bianca's character Richard Martinez returning to Florida for his grandmother's funeral. While there he will be lured back into a feud with his mother who owns a homophobic fast food chain restaurant. Going under cover as his alter ego, Bianca Del Rio, Richard will attempt to put his mother out of business for good, with the help of his friends.
Returning to the cast are: SNL alum Rachel Dratch as Bianca's arch-rival Vice Principal Debbie Ward, Thora Birch (Hocus Pocus) as Mary, a cult leader, former Drag Race contestant Vanessa 'Vanjie' Matteo as Richard's cousin Antonio, and Drag Race alum Willam as Richard's friend Bailey. Further casting is underway.
The first two films Hurricane Bianca (which starred Alan Cumming and RuPaul) and Hurricane Bianca: From Russia With Hate (which starred Wanda Sykes and Jeaneane Garofalo) both aired on Netflix. It is not clear just yet where The Roots of All Evil will stream.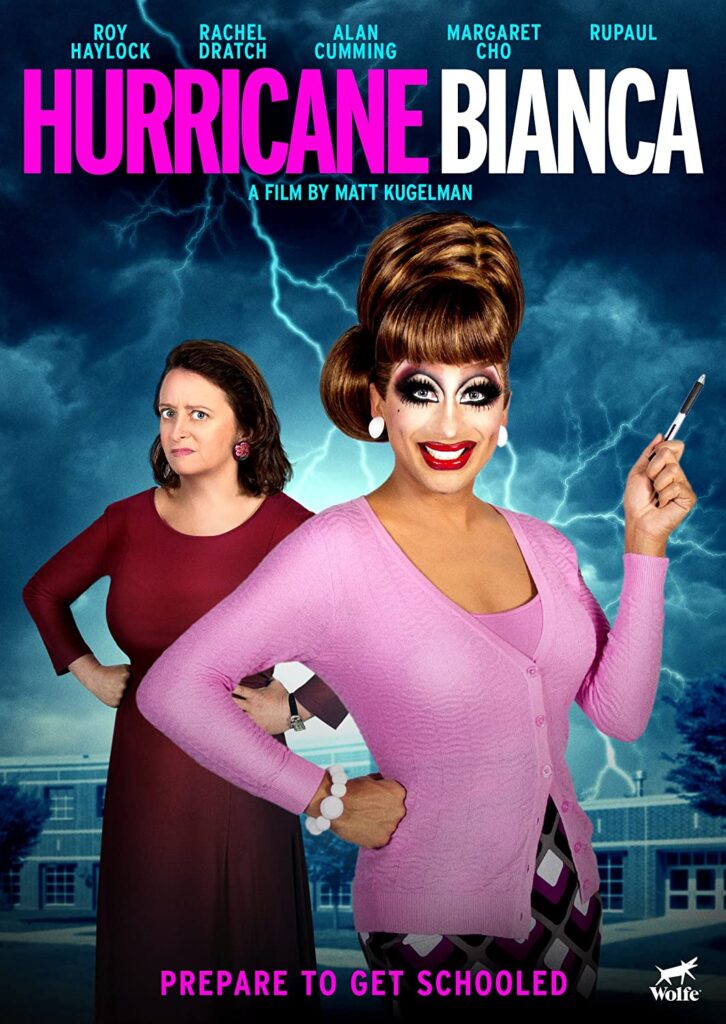 For updates and more information follow Bianca Del Rio on Facebook, Twitter, and Instagram.
The Pit Stop will begin airing on January 7 on the RuPaul's Drag Race YouTube Channel.