Billy Porter to light up Empire State Building for Pride!
LGBTQ entertainer and icon Billy Porter will light up the Empire State Building to kick off Pride 2023 with Republic Records, The Stonewall Inn Gives Back Initiative, and The Trevor Project and the NYC Gay Men's Chorus will perform Billy's hit single "Love Yourself" at a special ceremony.
GRAMMY®, EMMY®, and twice Tony® Award-winning singer, composer, director, author, actor, and playwright Billy Porter will be joined by Kurt Kelly, co-owner of The Stonewall Inn, advisor and co-founder of The Stonewall Inn Gives back Initiative; Stacy Lentz, LGBTQ community activist, CEO & co-founder, The Stonewall Inn Gives back Initiative; and Kevin Wong, SVP of Communications, Marketing & Content, The Trevor Project
During the lighting ceremony at the Empire State Building at 350 5th Avenue on June 22, the New York City Gay Men's Chorus will perform Billy's song "Love Yourself."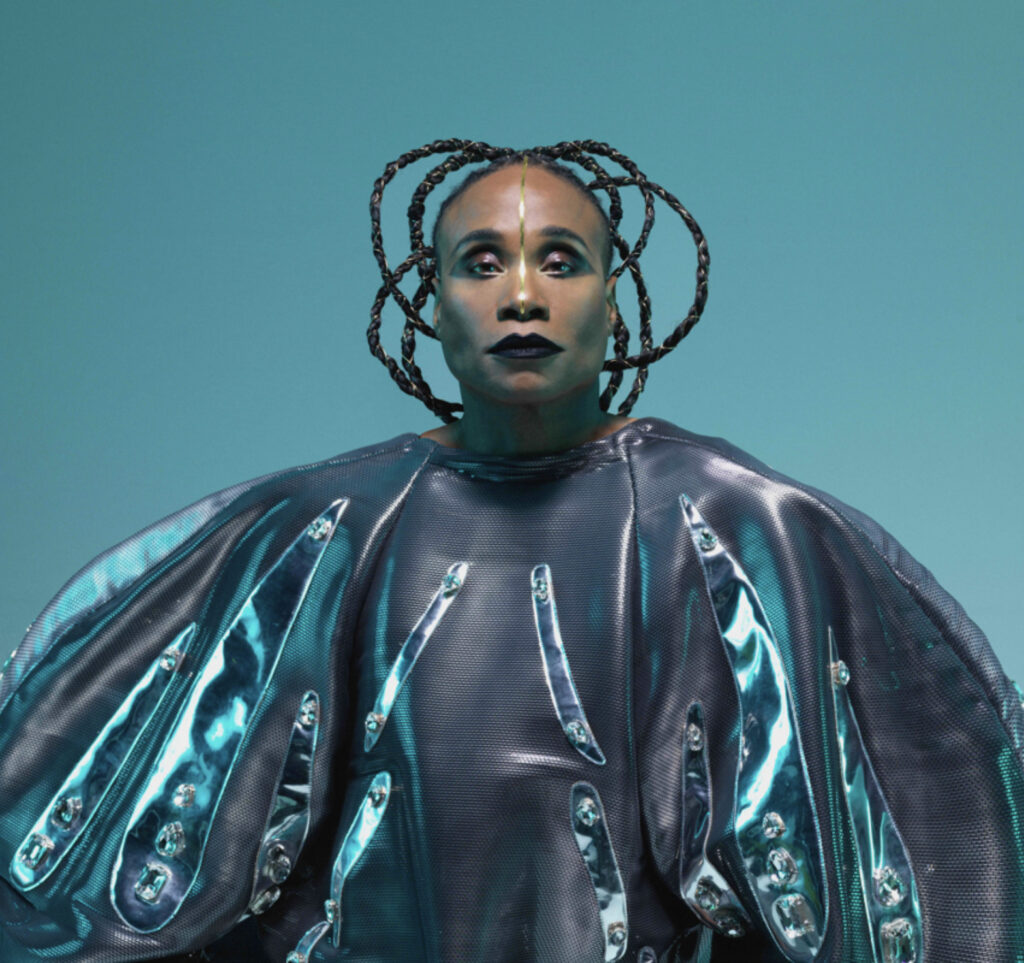 About the Empire State Building
The Empire State Building, "The World's Most Famous Building," owned by Empire State Realty Trust, Inc. (ESRT: NYSE), soars 1,454 feet above Midtown Manhattan from base to antenna. The $165 million reimagination of the Empire State Building Observatory Experience creates an all-new experience with a dedicated guest entrance, an interactive museum with nine galleries, and a redesigned 102nd Floor Observatory with floor-to-ceiling windows. The journey to the world-famous 86th Floor Observatory, the only 360-degree, open-air observatory with views of New York and beyond, orients visitors for their entire New York City experience and covers everything from the building's iconic history to its current place in pop-culture.  Learn more at www.esbnyc.com. Declared "America's Favorite Building" by the American Institute of Architects, as well as the world's most popular travel destination by Uber and the #1 New York City attraction by Lonely Planet, it welcomes more than 4 million annual visitors from around the world.
Since 2011, the building has been fully powered by renewable wind electricity, and its many floors primarily house a diverse array of office tenants such as LinkedIn and Shutterstock, as well as retail options like STATE Grill and Bar, Tacombi, and Starbucks. For more information and Observatory Experience tickets visit esbnyc.com or follow the building's Facebook, Twitter, Instagram, Weibo, YouTube, or TikTok.
About Billy Porter 
Billy Porter is a Grammy, Emmy, and 2x Tony Award winner. Porter began his music career in 1997 with the release of his self-titled (aka Untitled) debut album which spawned the Top 10 "Bubbling Under" single, "Show Me," and the monster ballad, "Love Is On The Way," which also appeared at the pivotal moment in the film, "First Wives Club." He went on to release "At the Corner of Broadway + Soul" (2005), "Billy's Back on Broadway" (2014), and "The Soul of Richard Rodgers" (2017) featuring Pentatonix, India.Arie, Leslie Odom Jr. and Cynthia Erivo, among others. Porter scored his first #1 with "Love Yourself" in 2019 on the US Dance Club Songs Chart. He followed that up with his 2020 reimagining of the legendary Buffalo Springfield anthem, "For What It's Worth," and a fierce collab with The Shapeshifters on "Finally Ready." 2021 saw Porter covering Juliet Roberts club classic "Caught in The Middle" for Red Hot + Free, which supports underserved communities afflicted with HIV/AIDS. He was also enlisted by multiplatinum international superstar Jessie J for "I Want Love." And he delivered a magical turn on Earth, Wind, and Fire's iconic "Shining Star" as Fab G, the Fairy Godmuva, in the 2021 remake of "Cinderella." Porter is a veteran of the theater (Miss Saigon, Angels in America, Grease), and a two time Tony(r) winner, including "Best Leading Actor in a Musical" for Kinky Boots in 2013 and "Best Musical" as a producer for A Strange Loop in 2022.  He has also received a GRAMMY(r) for the Kinky Boots Official Soundtrack in the category of "Best Musical Theater Album" in 2014. Porter took home the EMMY(r) Award for "Outstanding Lead Actor in a Drama Series" in 2019 for his work as Pray Tell on Pose, making history as being the first openly gay man to do so. Time Magazine named him one of the "100 Most Influential People" of 2020. Billy released his highly anticipated memoir, "Unprotected," in October 2021. His directorial film debut, "Anything's Possible," dropped Summer 2022 to much acclaim. Now, Billy kicks off his next chapter in music, his first love, with new album The Black Mona Lisa arriving Fall 2023.