Brand g vacations announces new luxury LGBTQ+ cruise
Cruise aficionados rejoice! You can now experience the latest luxury vessel via Brand g vacations' all-LGBTQ+ charter of the World Traveller.
Brand g Vacations, the world's leading operator of luxury all LGBTQ+ cruises and land tours, has announced its first charter of Atlas Cruise Line's newest luxury vessel, the World Traveller™.
Brand g first chartered Atlas' previous ships, the World Explorer in 2019 and the World Navigator in 2023. For 2024, the company will be taking its guests on a luxury, all-inclusive sailing across the Mediterranean aboard this newest vessel, the 200-person World Traveller. This Mediterranean odyssey from Venice to Malta sets sail August 14-August 23, 2024.
For other upcoming journeys, from Andalusia to Africa, go here.
What's on offer with Atlas Ocean Voyages
Each Atlas vessel is a small ocean cruise liner akin to a giant super yacht, with multiple dining and lounge venues, a spa, fitness center, theatre, and three decks of luxurious accommodations.
Cabins range in size from 183 square foot single cabins to 465 square foot suites, all featuring sophisticated contemporary design, plush materials, marble bathrooms offering walk-in glass showers with multiple showerheads and L'Occitane products, and much more. Suites include walk-in closets and butler service.
Dining is a culinary adventure on the World Traveller, as chefs take inspiration from a wide array of global cuisines to create ever-changing menus featuring locally-sourced ingredients. All dining, including room service, is included in the price.
Lucky passengers on Brand g's Mediterranean adventure will experience four different countries and nine ports, including Italy, Croatia, Albania and Malta. In true VIP style, everything is covered: shore excursions, unlimited premium adult beverages, airport transfers, and more.
Brands g's partnership with Atlas Cruise Lines takes LGBTQ+ sailing to a new level across every continent in the world.
For more information on the 2024 Brand g Atlas Class Mediterranean Odyssey – Venice to Malta (August 14-August 23, 2024), or to see other Brand g offerings, go to brandgvacations.com.
About Brand g
Brand g Vacations has become the premier operator of white-glove all-LGBT+ vacations around the world. Launched in August 2011 with a single riverboat cruise, Brand g has grown over the years exponentially, and in 2024 will offer 21 luxury trips to the four corners of the globe. From exotic and lesser traveled corners of the globe to beloved iconic destinations, Brand g offers remarkable service and exceptional experiences curated by LGBT+ travel experts.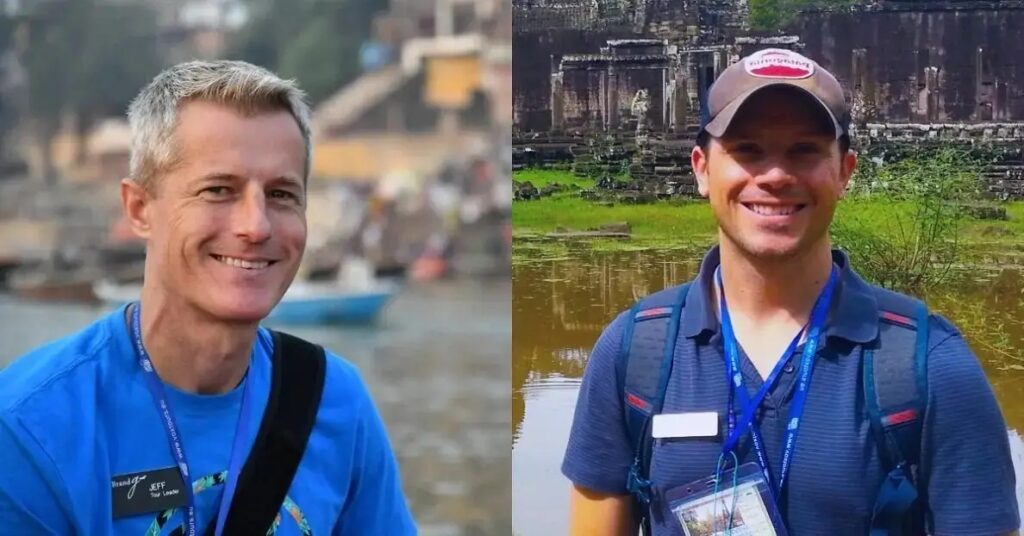 Brian Van Wey and Jeff Gundvaldson, co-owners and operators of Brand g, along with their staff of eight have more than 75 years combined experience in LGBT+ travel. Owners Jeff and Brian are intimately involved in all aspects of the vacations Brand g delivers, from initial conception, to curating the itineraries, to hosting their guests on trips, ensuring first-class service.
Virtually everything is included in the price of a Brand g vacation except airfare. Yes, even shore excursions and cocktails, as well as special signature experiences. The trips are intimate in size (40 to 200 guests). Additionally, Brand g partners with LGBT+ organizations across the U.S. to provide ongoing funds to support their missions. Over the past 11 years, they've given over $750,000 to non-profits engaged in LGBT+ issues like equality, HIV, refugees and the arts.