Broadway Husbands create community to help other LGBTQ+ parents
Bret Shuford and Stephen Hanna, also known as the "Broadway Husbands," recently announced the birth of their son, Maverick, to their 100,000+ Instagram followers and YouTube subscribers.
The couple documented their surrogacy journey on their Instagram and YouTube channels to help others navigate the complex process confidently.
And now Shuford and Hanna have created the Broadway Husbands platform to provide a safe and welcoming space for creative entrepreneurs, new parents, and members of the LGBTQ+ community to exchange ideas, celebrate art, and strengthen their talents. Shuford and Hanna share raw and deeply personal stories with their followers, including the ups and downs of their surrogacy journey, to demystify the life-changing experiences people from all backgrounds face: finding love, starting a family, launching a business, and learning how to thrive in a new city.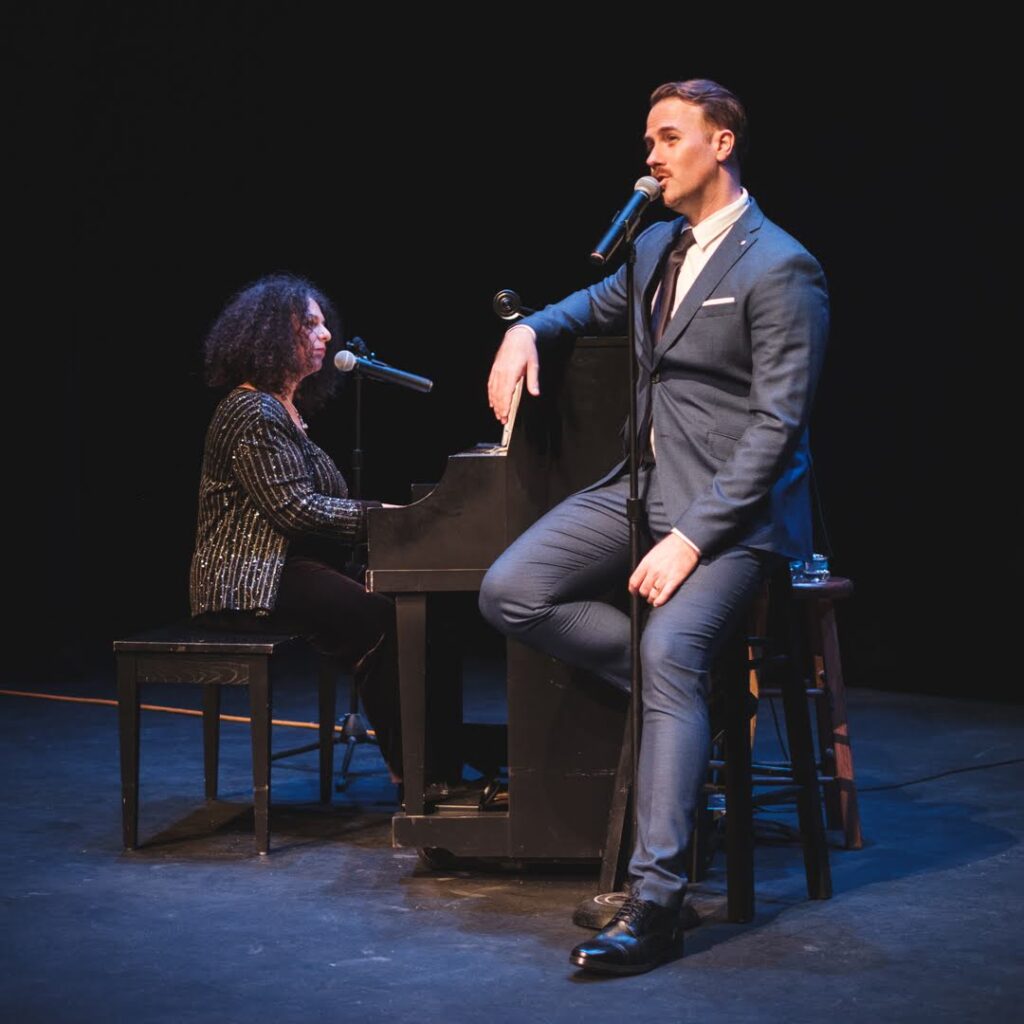 "Welcoming Maverick into the world is the best thing to ever happen to us," said Shuford. "Stephen and I are so excited to be new dads, but the surrogacy process wasn't easy. Between financial complications and emotional hardships, we learned a lot and wanted to share these lessons with others. There are so many misconceptions about surrogacy, and we hope that documenting our personal experiences helps other couples make informed decisions during their own journeys."    
The husbands fell in love while performing in New York. On Broadway, Shuford was an actor in Disney's Beauty and the Beast, and Hanna was a principal dancer with the New York City Ballet. The couple married in 2011 and moved to Houston in 2020 to start their family, where they continue giving creatives the tools to achieve their personal and professional aspirations.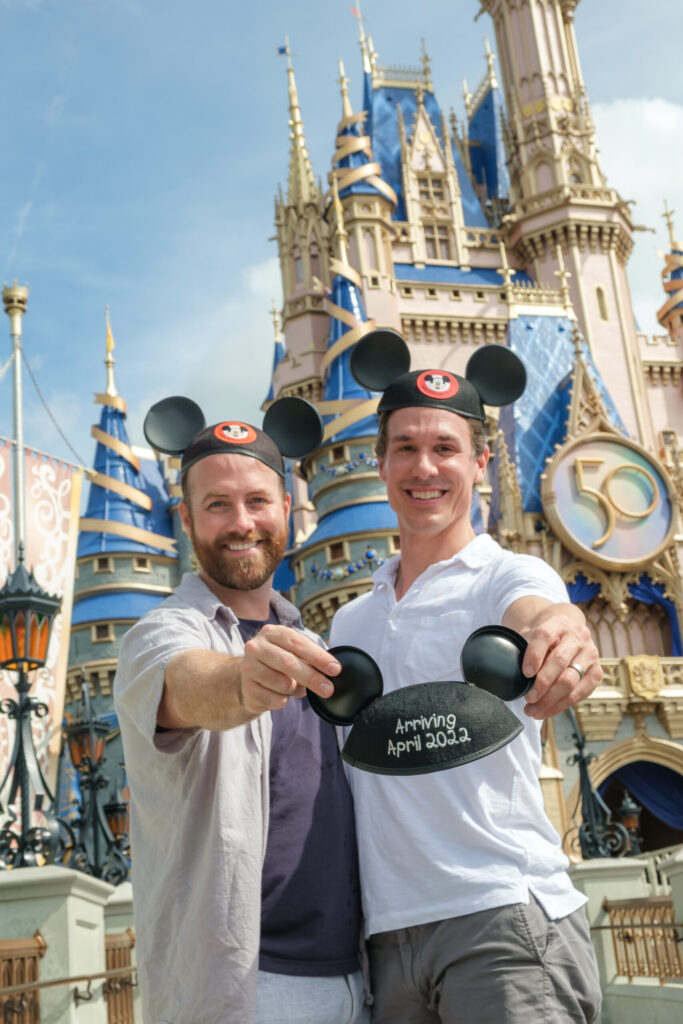 A Certified Life and Career Coach, Shuford teaches creative entrepreneurs like actors, musicians, and content creators how to push past imposter syndrome, build memorable personal brands, start successful businesses and generate sustainable income through dynamic coaching sessions. Shuford's podcast and program, both titled Creativisibility, are applauded by celebrity clients like actor Andy Rothenberg (The Walking Dead) and travel and baking star Alison Mahoney. 
Hanna, is an acclaimed dancer, actor, and ballet instructor who performed in Billy Elliot, Hello, Dolly! and On The Town on Broadway. He teaches creatives to finesse their dance techniques and express themselves in new ways during in-person and virtual ballet classes. A certified personal trainer, Hanna also works with clients who want to achieve key fitness goals through in-person and virtual training sessions.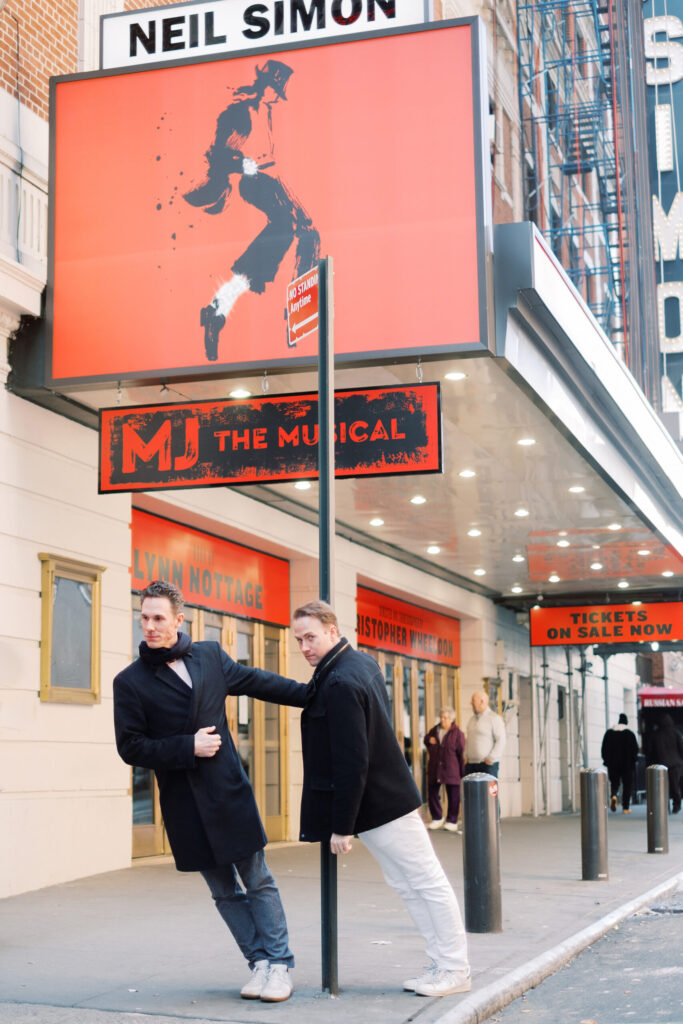 "So many people put their dreams of acting or dancing to the side because they're told to pursue more 'sustainable' professions," Hanna said. "Broadway Husbands is changing that narrative. Bret and I help people from all walks of life rediscover their creative passions, push through their comfort zones and turn their dreams into realities. Now that we've welcomed our son Maverick into the world, we're excited to connect with other new parents who want to explore their creative sides. Creativity brings people and families together, and we love using our platform to make that happen."
Shuford and Hanna also collaborate with brands that want to connect with creatives, families, and the LGBTQ+ community on a meaningful level, including Universal, Hyatt Regency, and FreshDirect. The couple has a new partnership with Hello Bello, a company co-founded by actors Kristen Bell and Dax Shepard, to introduce its premium yet affordable plant-based baby products to other new parents. Shuford and Hanna also announced a partnership with Scenery Bags, where a portion of profits from their Broadway Husbands-designed messenger bag will benefit the Stonewall Foundation.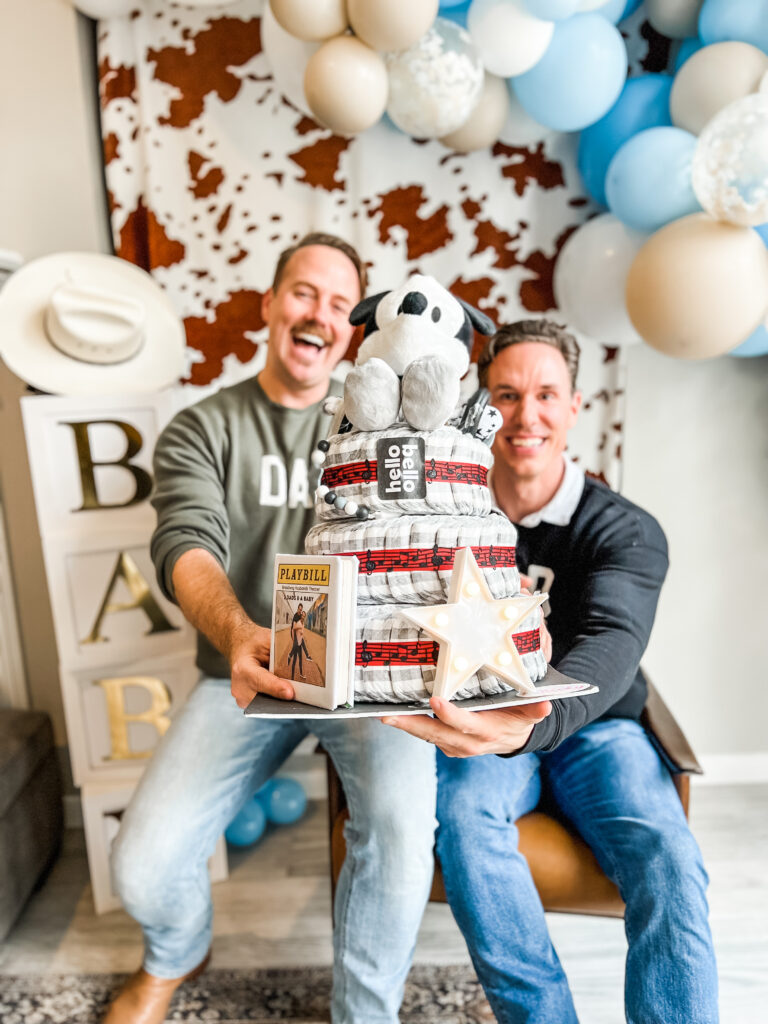 To learn more about Broadway Husbands, please visit broadwayhusbands.com. Creatives and entrepreneurs who want to work with Bret Shuford can book their free discovery session at bretshuford.com. Dancers, actors, and individuals who want to achieve their dance and fitness goals with Stephen Hanna can schedule their free strategy call at stephenrhanna.com.
This article originally appeared on our sister site Vacationer.