Broadway is hot this winter
The Broadway theatre season seems like it will be better than ever. Usually, the most anticipated shows open in New York in the spring — right before Tony Award season. But I happen to spend five days in Manhattan and saw several previews of what looks to be the beginning of a great season.
Technically, I am not officially reviewing these shows. While in previews, producers don't invite or want reviews because shows can drastically change before opening night. Perhaps there's a song that isn't working, or a scene needs to be re-written or an actor just isn't grasping the material — out-of-town tryouts and previews are the perfect time to work out these kinks before officially opening and inviting critics. 
Changes made doesn't necessarily mean the show was subpar — sometimes perhaps even a song can stop the plot from advancing or create a mood or tone that the show creators don't want. I remember, for example, when Jekyll & Hyde was Broadway-bound. It took about 10 years to make it to Broadway with ever-changing storylines and songs. One beautiful song  I loved that got cut just didn't fit within the show: "Love Has Come of Age."
So with all of that history and backstory for you, here are some highlights of what is likely going to be one of the best Broadway seasons ever.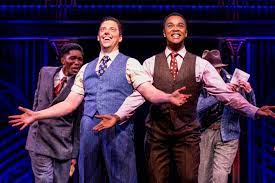 Some Like it Hot is the most unique of all of the shows I caught, mainly because it had no out-of-town tryout. Well, it ALMOST did but the pandemic halted that. So while it doesn't open until Dec. 11, the previews make me confident that little or no changes will occur before it opens as it is perfect as it is!  I don't suspect any changes to come to this show based on the 1959 classic comedy with the same name. It has what could be this year's best choreography (thanks Casey Nicholaw) and magnificent songs (Marc Shaiman comes through again with additional lyrics from Scott Wittman) and one of the best ensemble casts: Christian Borle, J. Harrison Ghee, Adrianna Hicks, Natasha Yvette Williams and Kevin Del Aguila. 
While the show is old-fashioned at its roots –  a story of two musicians during the prohibition go undercover in a woman's band as they witness a mob murder — has been modernized thanks to the terrific book of Matthew Lopez and Amber Ruffin. It's truly a great mix of old style story with modern sensibilities. This will likely be the uplifting megahit of the year — and I am making this claim way before the new flurry of spring musicals come to town. See more at https://somelikeithotmusical.com/.
Speaking of old stories with a modern twist, one can't get a story older than & Juliet, a transfer from London that just opened on Broadway. Fun from start to finish, this story takes the Shakespeare classic and offers a "what if" Juliet never died as in the love story with Romeo. This bright, vibrant show is truly a female empowering tale with Lorna Courtney in the title role as an independent young woman who doesn't need a man to complete her. Courtney is truly a powerhouse in the role which likely has had few changes (except casts) since I saw it in London last season.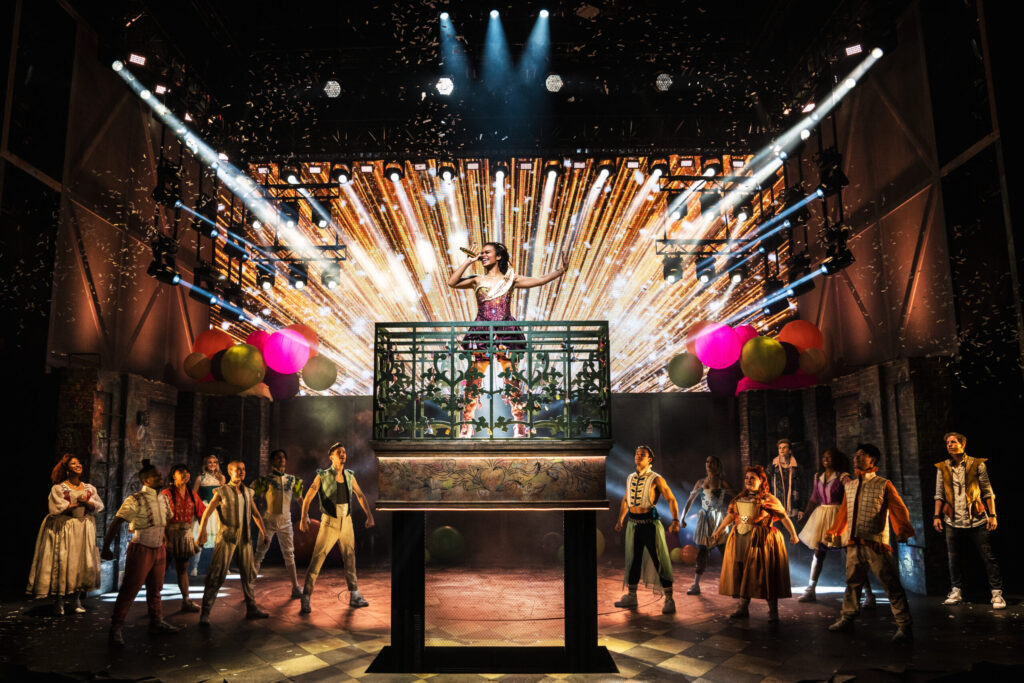 The show is also a clever jukebox musical where a whole story has been created simply by patching together songs from famed songwriter Max Martin whose classic songs are featured in this show: "Stronger," "I Kissed a Girl," "Baby One More Time," "Since U Been Gone" and "I Want it That Way." Join in the jubilance; www.andjulietbroadway.com.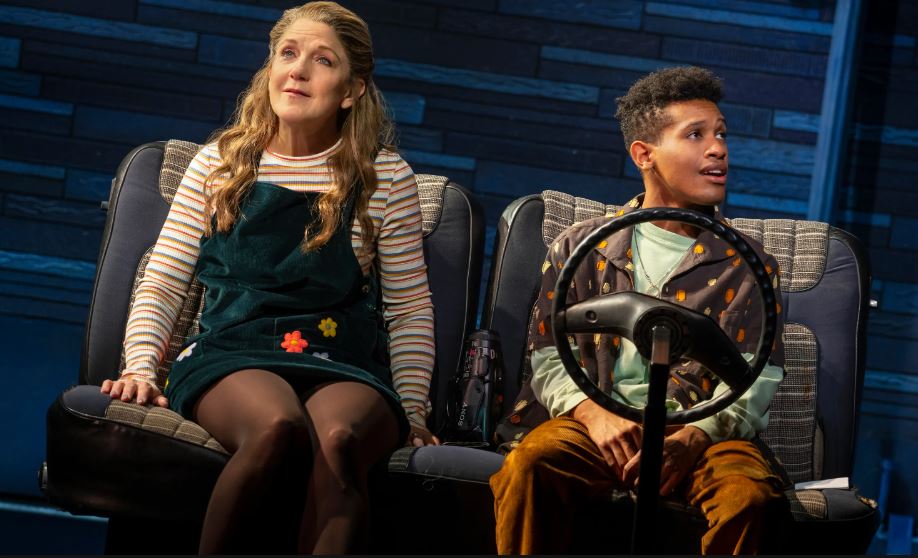 Kimberly Akimbo also just opened and benefited from a successful and award-winning Off-Broadway run last year. The same cast has brought it to the Broadway stage and its quirky characters and an interesting storyline to what could seem a sad saga: Kimberly suffers from a disease that ages her faster than most people and whose life expectancy is 16 years old. She just turned 16.  The always amazing Victoria Clark plays the title role and leads a wonderful ensemble. Likely too early to really predict, but I suspect Clark may finally win a Tony Award – if not a nomination. Everyone is memorable but there is standout performance from Justin Cooley as her friend Seth who is utterly charming and makes us want to see him more. Tony nomination?  See more at https://kimberlyakimbothemusical.com/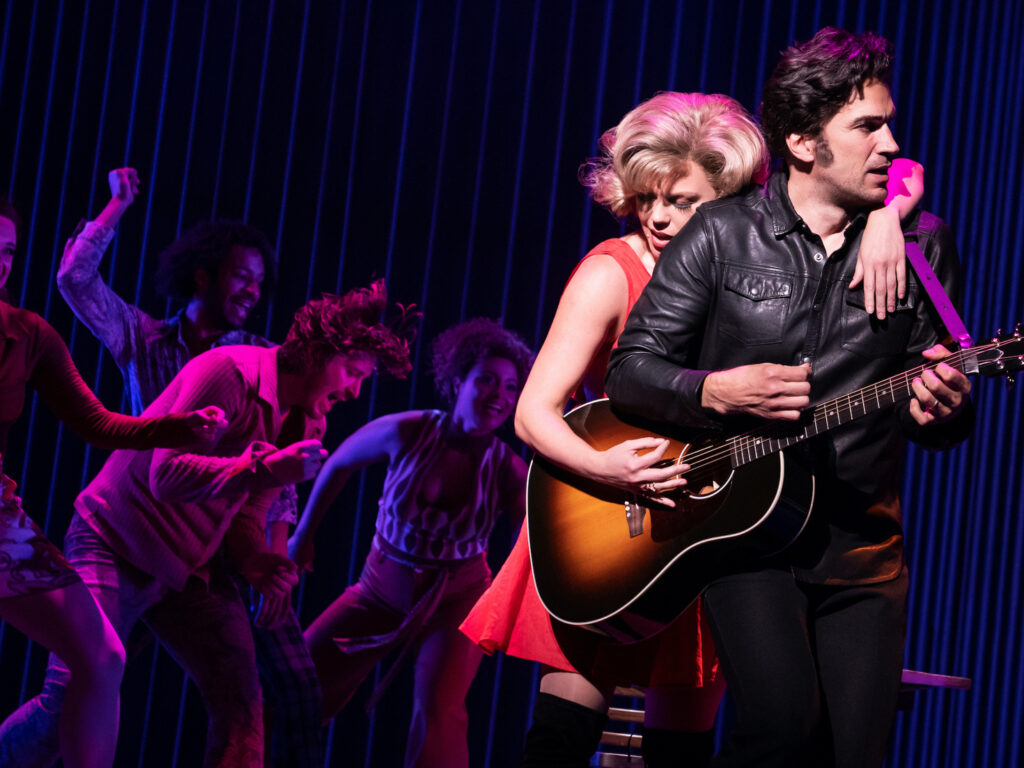 A Beautiful Noise: The Neil Diamond Musical , opening Dec. 4, is the closest you'll get to seeing Diamond live without actually going to his concert. Having had a successful out-of-town tryout in Boston, Tony Award nominee (and bet another will come with this show) Will Swenson BECOMES Diamond eight times a week. Taking him from shy reserved songwriter to confident star, this production is a showcase of Swenson's mastering of re-creating a living legend as well as a story that takes us through Diamond's life and journey, as told through his songs. He also has great support from an amazing ensemble and, it has a small but memorable "ah" moment – at the beginning of the show, there's a superfast quick costume change that happens TWICE. The audience gasped and that hooked me in from the beginning. Hear "Neil Diamond" and learn more at https://abeautifulnoisethemusical.com/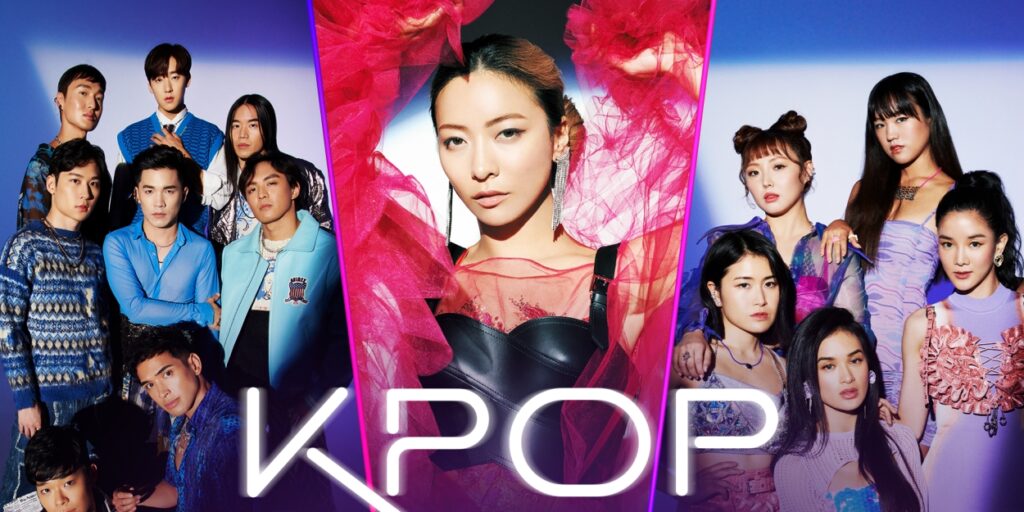 KPOP also benefited from an Off-Broadway run, getting its cast used to performing in front of a crowd and likely working out what songs work best for the show. While the plot is very light — a film crew recording a Korean pop concert decides to dig deeper than just the typical PR video – is a lot of fun and can likely win a bunch of fans over to the KPOP music explosion, lead by the supergroup BTS. This show features three pseudo-musical artists and they  are so convincing that they likely can remain a group and record, regardless of what happens on the Broadway stage.  This show is vibrant and fresh and the only thing missing is a bunch of screaming BTS fans. At least then, we are able to hear the catchy tunes. Get more info on the show opening next week at https://www.kpopbroadway.com/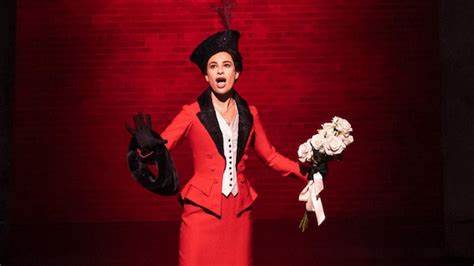 My final show is actually from last season: Funny Girl. I waited to see it until Lea Michele took over the lead as Fanny Brice as original star of the revival Beanie Feldstein didn't draw great reviews, mainly for her singing voice. I did hear her on YouTube and thought she was fine – but the show seemed neglected with her in the lead as proven by its lack of Tony Award nominations last year – especially in the category for Best Musical Revival (every other revival was nominated). So flash forward to this season and Lea Michele in the lead and she is terrific. She has stage presence, star quality and most importantly, she can belt. Those big songs need a big voice and Michele has the pipes. I've said for years that the Tony Awards needs a Best Replacement Actor category as there have been so many great actors taking over roles and giving their own award-worthy performance. Alas, as of this writing, there is no such category — but the award is actually seeing the show: www.funnygirlonbroadway.com.
See a bit more on my YouTube channel.