Broadway's Best Brings Winning Formula of Intimate Shows to SF and NYC
Sometimes you shouldn't mess with a formula. Ask Coca-Cola. They had to do an immediate turnaround after they changed their recipe, making them bring back the original and calling it Classic Coke.
The musical theatre version of this is from Mark Cortale Presents in which he often has Seth Rudetsky and friends perform musical numbers from a performer's resume.
The format is winning. Rudetsky does interviews with known Broadway stars and intermingles songs from their repertoire between their couch chats.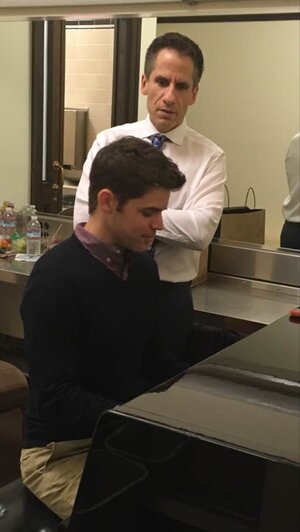 This has worked for years in Provincetown, MA that the Mark Cortale has taken to the road and made stops in New York, Los Angeles, Fort Lauderdale, Puerta Vallerta and San Francisco and has included such wonderful Broadway stars as Audra McDonald, Christine Ebersole, Brian Stokes Mitchell, Jessie Mueller, Vanessa Williams, Megan Hilty, Sutton Foster, Will Swenson and Cheyenne Jackson.
Now we'll have Jeremy Jordan, who will join Rudetsky Jan. 19 at 5pm the Herbst Theatre in San Francisco.
Jordan has a great resume for Rudetsky to glean in order to ask him some questions which hopefully will lead to songs from Jordan's Tony-nominated role in "Newsies" or his other big Broadway musicals "Bonnie & Clyde," "West Side Story" and "Rock of Ages."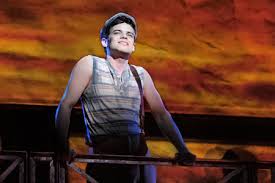 Jordan's talents aren't limited to the stage in musicals and cabarets. He's also made a mark on TV in "Smash," which he used to get a lot of fandom love. But now the TV show hasn't been on for seven years, according to Jordan, it's mostly forgotten by American audiences but still popular among UK fans. While not a musical, he's currently doing well in the TV series "Supergirl."
Jordan has had some good movie roles too, especially "The Last Five Years," based upon an Off-Broadway musical and co-starring Anna Kendricks. While he is still active on stage, he is very involved presently in a movie that's not quite a musical but definitely will have songs. "Spinning Gold" is a feature film currently in production and is the story of Neil Bogart, a music mogul who introduced us to artists such as Donna Summer and the Village People.
Jordan is excited about returning to San Francisco, even though he will be here for only 24 hours and he hasn't been here for five years.
He recalls how nice the city is and loves to explore every time he comes, trying not to do the same thing twice.
He's excited as well to work with Rudetsky again, whom they've done a similarly structured show in New York, but it's always fresh and real and not the same show every time.
Jordan is also spreading out his creativity in other theatre events; he's scheduled for several shows in February at Feinstein's 54 Below in New York. "That will definitely not be your typical cabaret act," he says. "It will be partly a structured story mixing in some songs from my shows, other pop tunes and new material."
Jordan couldn't really name a show that he wanted to be in so badly but didn't get the part. "There's a lot of rejection in acting and auditions," he says, "and actors develop a coping mechanism so that they don't take it personally." So he adds he's really blocked out of his head any role that got away.
As a fan of musical theatre, Jordan had trouble picking three cast albums he'd take to a desert island. Two of his choices happen to be shows he's done. But he'd love to take the original cast albums of "West Side Story" and "The Last Five Years." He'd also bring along "Rent."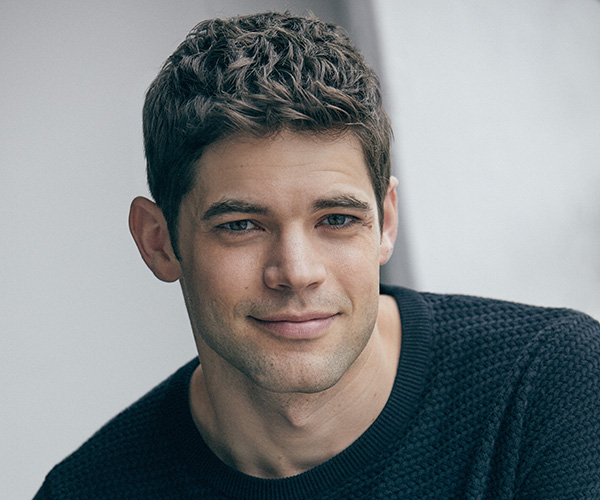 We don't need to worry about Jordan going to a desert island yet. We can see him soon in San Francisco and New York.
Get tickets for San Francisco at https://www.cityboxoffice.com/eventperformances.asp?evt=2384
Follow other great shows from Mark Cortale Presents at https://www.markcortalepresents.com/calendar