Calling all LGBTQ+ filmmakers
Early bird submissions are now open for The Iris Prize.
Submissions are now open for the 2021 Iris Prize LGBT+ Film Festival. The Cardiff (UK)-based festival will take place in October 2021. The festival is dedicated to sharing LGBT+ stories from all over the world and offers the largest LGBTQ+ short film prize and numerous other prizes including:
Iris Prize – the largest LGBT+ short film prize in the world supported by The Michael Bishop Foundation
Iris Prize Best British Short Supported by Film4
Iris Prize Best Feature sponsored by Bad Wolf
Best Performance in a Female Role sponsored by Diva Magazine
Best Performance in a Male Role sponsored by Attitude Magazine
Youth Jury Award sponsored by TBC
Community Award – £250 to enable the winning community group to make more films
Education Award – £250 to enable the winning education/youth group to make more films
Micro Short Award – £100 to enable the filmmaker to make more films
Iris Prize winner of 2020, Victoria Warmerdam from the Netherlands, can be seen here after her short film won: https://youtu.be/LlgtI6fQX88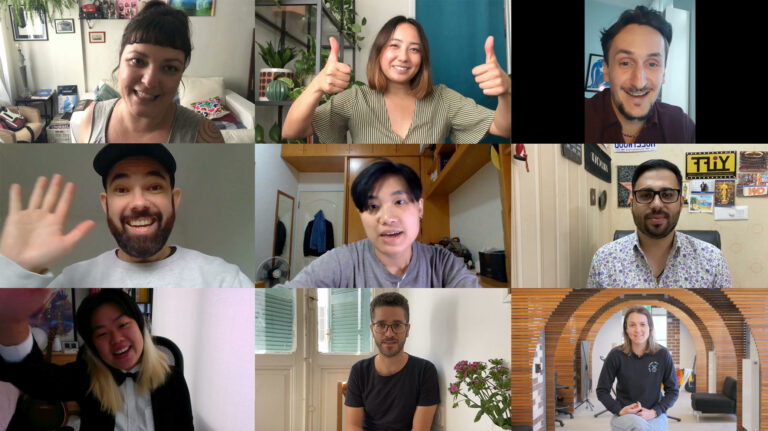 "Diversity has been at the heart of Iris from the beginning. Thanks primarily to the relationships we have with 30 partner festivals located in 20 countries we have always enjoyed seeing diversity represented on our screens," said Andrew Pierce, Festival Chair.
"I've been encouraged by the improved gender balance and over the past three years we have seen women directors taking the main prize. We have also seen a steady increase in the number of trans stories included in the festival program. I'm hoping in 2021 and from this point in time we will also see an increase in films made by trans filmmakers."
The 2021 festival will see the inclusion of the fourth Iris Community and Education Awards. "Using film to further understanding and tolerance of LGBT+ issues we have been successful in introducing elements of the main festival into our outreach work," said Berwyn Rowlands, Festival Director.
Details about submitting films can be found here: http://filmfreeway.com/IrisPrizeFestival