Catch Up With "Star Wars" Sagas With Musical Spoof
Hope this doesn't lead to hate mail, but I just thought the 1977 movie "Star Wars" was only fair at best so I did not continue the franchise.
So it's quite a surprise to me how much enjoyment I got from "A Musical About Star Wars."
Not a serious show at all, this wonderful parody that is a loving postcard to its fan base, this "Star Wars" doesn't take a nerdy fan to follow – as the cast catches you up right away.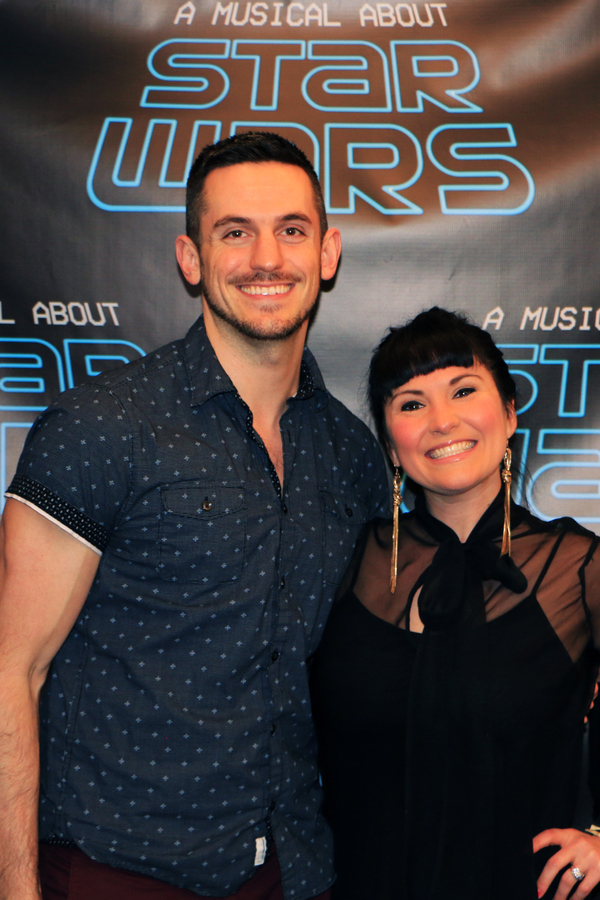 Currently playing at the intimate St. Luke's Theatre, "A Musical About Star Wars" has been growing in popularity as it's played at a few theatres in New York as it is going on a year on the boards.
From Michael and Tom D'Angora, the show has already grew cult status with many of its, and the movies, fans laughing at the hilarious situations the show sets up and makes fun of.
Smartly, early in the show, there's a "Hamilton" style rap number which tells the audience the history of the movies, getting me and other novices to know what the heck is going in the many layers and subplots of the many "Star Wars" films.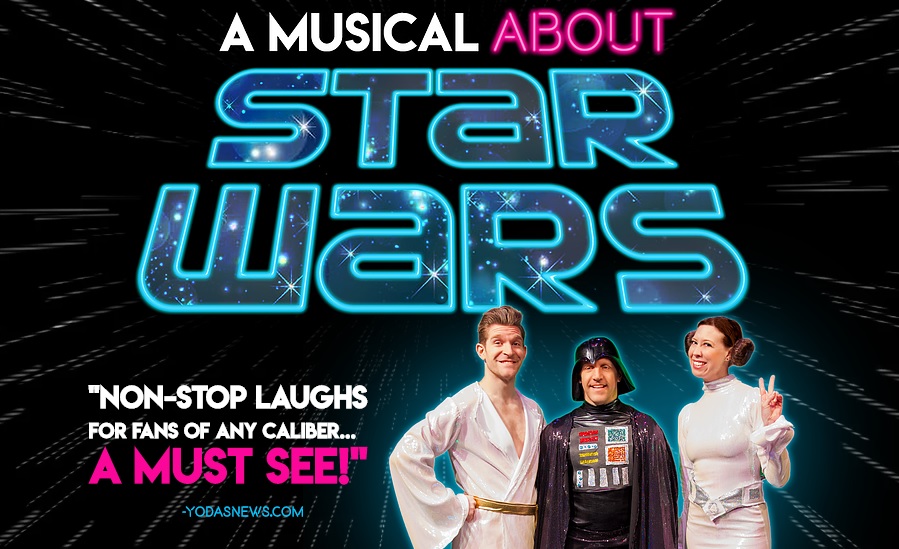 Main actor Scott Richard Foster leads the trio of actors by the ear – and the others actors follow. On the night I caught the show, understudies Dylan Hartwell and Amy Hillner Larsen follow Foster's lead and bring in equally fun performances.
With the recent release of the latest "Star Wars" film and its buffo box office, "A Musical About Star Wars" might be a great way to catch up newbies to the many stories and in a way where you all can leave the theatre singing.
Special hint: the show plays on most dark nights of Broadway theatre, so you can add it to your mix when musical marathoning. Get tickets and more info at www.amusicalaboutstarwars.com.