Celebrate Cinco de Mayo with LGBTQ chef Roberto Santibañez
Oh you lucky New Yorkers! Fonda, from the impressive and acclaimed Mexican Chef Roberto Santibañez, is serving up some tantalizing specials to celebrate one of the tastiest days on the culinary calendar—Cinco de Mayo.
Chef Roberto is presenting a spicy and elevated Cinco de Mayo special menu, starting with an appetizer of Aguachile de Camarón—Marinated shrimp, cucumber, Serrano peppers and red onions. For Entree there is a choice of Enchiladas Triple Alarma: Soft corn tortillas filled with slow braised pork covered with a super fiery five-chile sauce, white onions, queso fresco, crema and cilantro. Or try the Pato con Mole Negro Oaxaqueño: Slow braised duck leg, creamy white rice and Oaxacan black mole. Finish off your meal with a dessert of Coffee-flavored flan! And with dishes priced from $9 to $29.95, it won't break your dining out budget!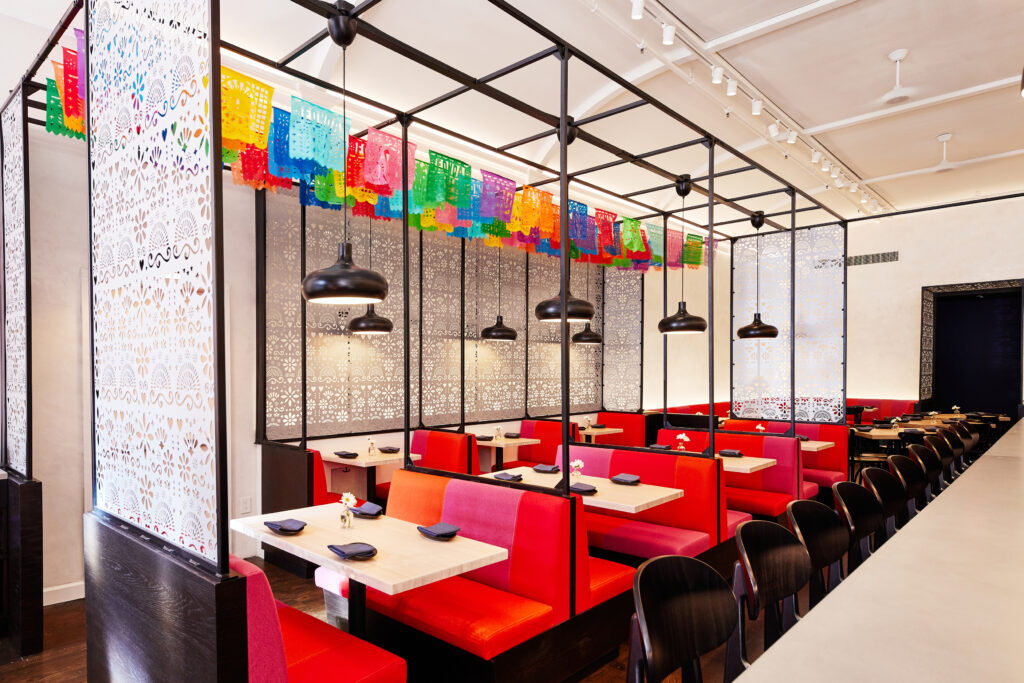 Choose from three New York City locations: 139 Duane St. Tribeca, 434 7th Avenue Brooklyn, and 189 9th Avenue Chelsea. Chef Roberto is an out member of the LGBTQ community and the Fonda Instagram profile pic is proudly rainbow, all year round!
Born in Mexico City, which has long been considered one of the great food capitals of the world, Chef Santibañez graduated with honors from Paris's prestigious Le Cordon Bleu. His award-winning international career includes positions as culinary consultant, author, and teacher.
He founded three highly acclaimed restaurants in Mexico City before serving four years as executive chef at Fonda San Miguel in Austin, Texas, and five years as culinary director for Rosa Mexicano restaurants based in Manhattan.
His New York City restaurants showcase his lifelong devotion to his native cuisine. Chef Santibañez also has two restaurants in Washington, DC: Mi Vida, and The Grill.
Chef Santibañez has authored Rosa's New Mexican Table, nominated for an IACP and a James Beard Award. His second book, Truly Mexican, was named by The New York Times as one of the Notable Cookbooks of 2011. Food & Wine magazine honored his Tacos, Tortas and Tamales as one of the best cookbooks of 2012. He serves on The Culinary Institute of America's Latin Cuisines Advisory Council.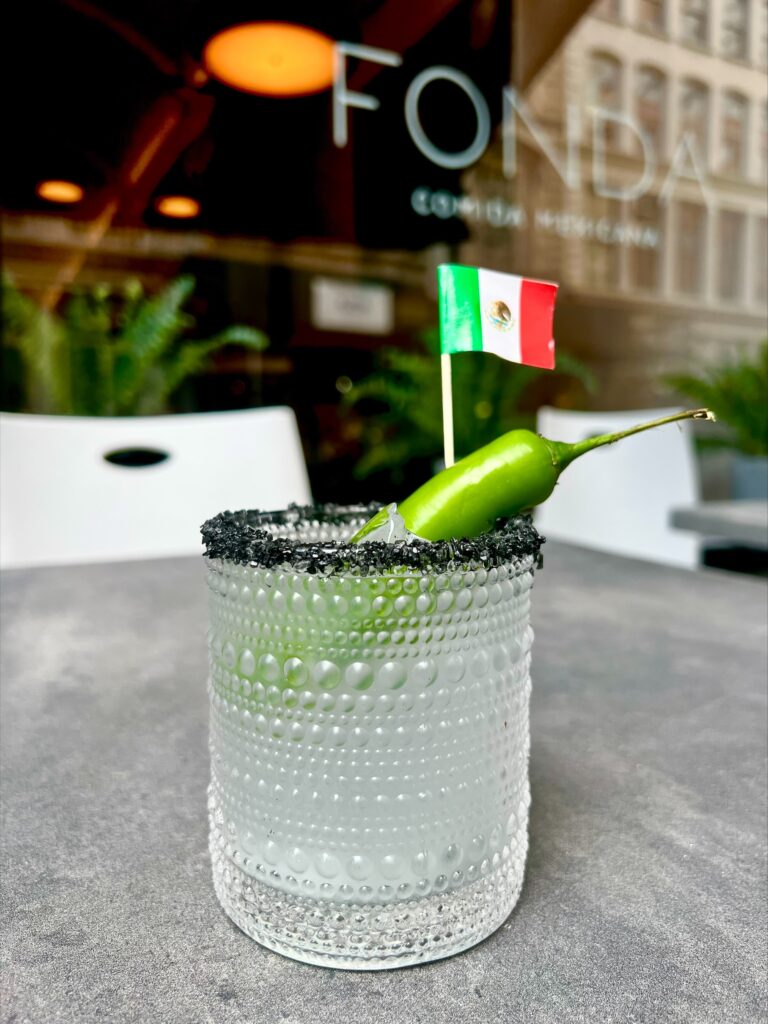 If you can't get to Fonda this Cinco de Mayo, try one of these delicious Mexican cocktails at home!
El Nacho (Cocktail)
2 oz mezcal infused with poblano peppers 
.75 oz italicus liqour (bergamoto)
.50 oz Jalapeno agave 
1 oz lime juice 
Black salt rim 
Mix and serve on the rocks
Viva Puebla (Mocktail)
Muddled ginger and muddled cucumber 
.50 Jalapeno agave 
1 oz lemon juice 
Shake, strain and top with jarrito de toronja and Tajin rim