Check out trans-masc pop artist Jakk Fynn
Jakk Fynn (he/him), a Latinx transmasculine pop artist, has released his new EP Can't Look Back and the music video for the latest single and title track.
Jakk has released the six-track EP as a way to help him move on from certain experiences and look forward to new opportunities, leaving the challenges he overcame behind. As he sings in the title track, he "can't look back" and will continue his journey with no baggage.
As the descendent of Mexican immigrants, Jakk is committed to using pop music's power to uplift audiences and challenge toxic social narratives, especially for audiences who don't often see themselves fairly and accurately represented in mainstream culture. About what he hopes his listeners take away from his music, Jakk says, "Honestly, all I ever want with my music is for it to feel relatable. If I can coax a foot tap, head nod, or sing along out of someone then I'll totally take that too."
The music video for "Can't Look Back," directed by Candice Dalsing and filmed by Caleb Harris, features an all-queer cast and was created by a predominantly queer crew. About the inspiration behind the music video for "Can't Look Back," Jakk says: "I wanted to capture the feeling of reflection and time passing without defaulting to flashbacks or specific life events. This constraint pushed me creatively and ultimately led to the concept of a scene being on 'repeat' with each run through slightly varying. I also really liked the idea of visually juxtaposing clothing from the '00s, '90s, '80s and '70s against a static space to help elicit the feeling of moving backwards."
Jakk says of the EP itself: "All of the songs embody periods of my life that left a big impression on me: from harboring bitterness towards a failed relationship in "Don't Call" to reflecting on my mental health and queerness in "Meow" and "Take My Heart." Packaging all of these songs into Can't Look Back is a way for me to symbolically release my emotions into the universe to help me move forward on my healing journey."
In the title track, Jakk self-reflects on the ups and downs of his personal journey and the figures that helped him get to where he finds himself now. "Can't Look Back" embraces the power of goodbye and moving forward. Jakk talks about the writing process behind the song: "I started writing this song for one of my best friends as I reflected on how supportive and critical they've been for me. Then, the lens quickly widened out to reflect on various romantic and platonic relationships. I frequently wonder about the people I've hurt, or those who've hurt me. I have to remind myself to accept that life is fluid and ever-flowing so I can better cope and quickly grow from my experiences."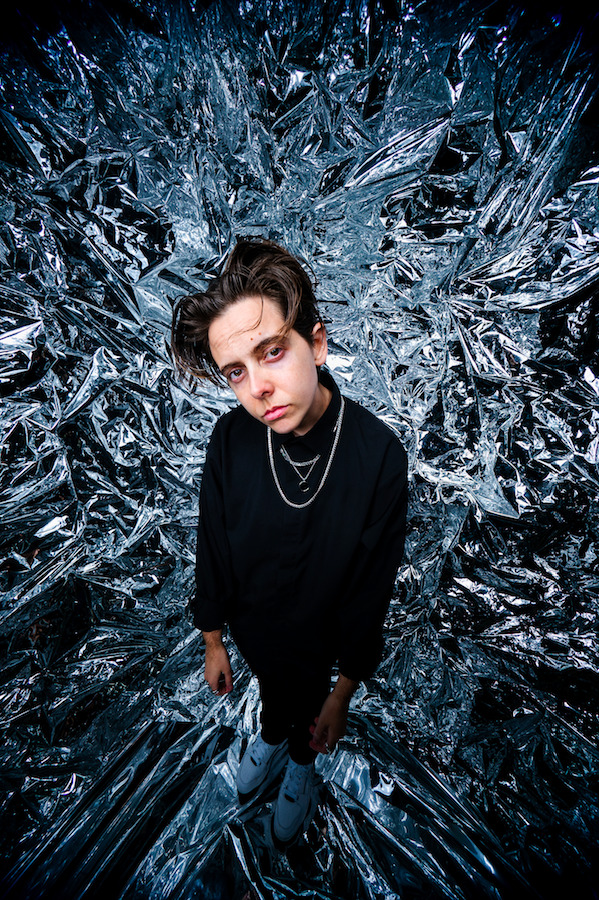 Earlier this spring, Jakk released the most recent single off the EP, "Take My Heart." In the song's video, directed by Candice Dalsing and filmed by Jacob Alvarado, Jakk subverts gender norms and blurs all lines between his masculine and feminine identity. Of the inspiration behind the video, Jakk says: "During my adolescence I found relief in daydreaming, cross-dressing, and music. In this video I'm ironically engaging similarly but from a space of liberation. It feels akin to a phoenix."
Listen to the full Can't Look Back EP HERE.