Cocktails for the Holidays, by way of Italy
Epicurean Paul Feinstein has you covered for the festive season when it comes to playing at-home mixologist. His new book, Italy Cocktails: An Elegant Collection of Over 100 Recipes Inspired By Italia is out now and makes the perfect stocking stuffer!
Italy Cocktails is a must-have addition to your kitchen or bar library if you care about fine food and drink as much as we do. Not only is it a handsome and compact volume, beautifully illustrated—it is a thoroughly-researched and entertaining journey through some of Italy's most famous and more obscure liquors—with plenty of inspiration for what to do with them. From Aperol to Vermouth, this elegant guide has 100 fascinating, appealing, and eye-opening cocktails with origins in Italy.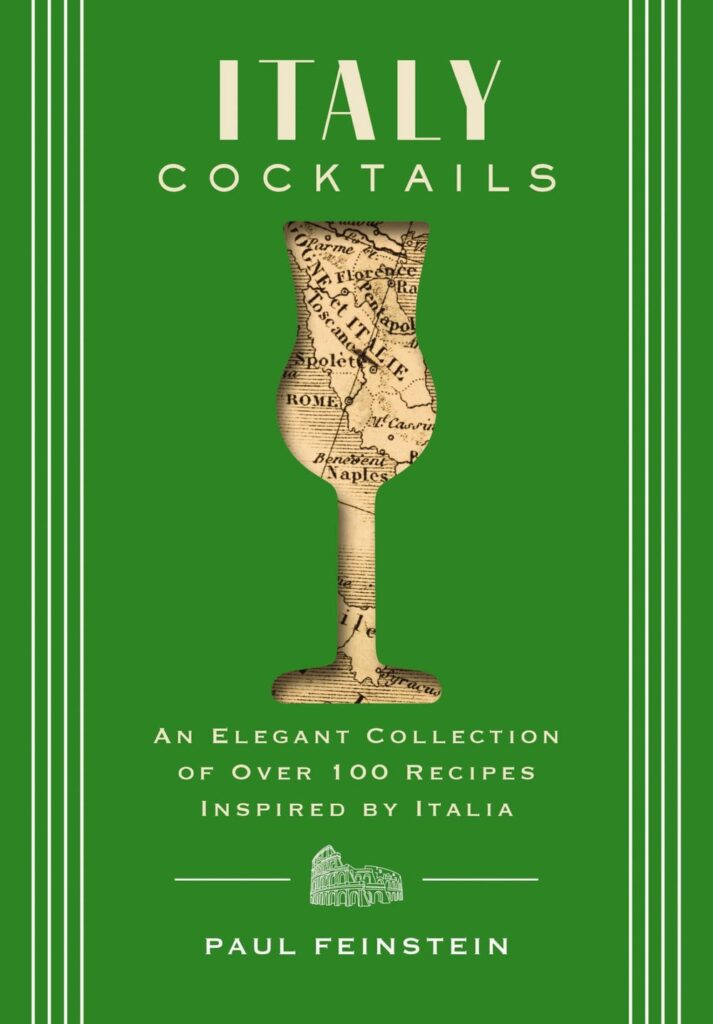 Italians know how to celebrate life with a culture of hospitality, and using recipes and ingredients that have been perfected over generations. We've known this about food for some time, but for fans of mixology this might be news to some. So this book is our pick for handling the beverage side of your Thanksgiving and Christmas tables. World traveler and author Paul Feinstein, best known for his writing for Travel + Leisure and Fodor's Travel, collaborated with Queer Forty to come up with five essential cocktails to make at home and delight your guests during the festive season. From welcome drink to digestif, you'll have fun mixing and telling the story of how these beverages came to be. So stock your bar with some Campari, Grappa, Sambuca and Strega and get mixing!
---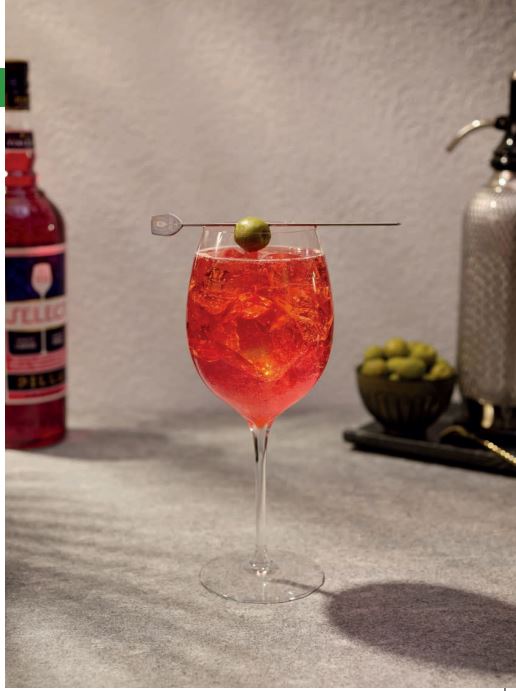 The welcome drink: Select Spritz
When guests arrive it's always an elegant gesture to offer them something refreshing and celebratory to help them slip into the social mood after their trek through wind, rain, sleet or snow. Italians practically invented the Spritz, and Feinstein thinks the Select is "a perfect opener." The Select Spritz is also known as the Venetian Spritz simply because it was created in 1920 in Venice and is thought to be the OG aperitivo of mixing a classic Italian liqueur with soda water and/or prosecco. A popular drink in summer, this is a good choice for the Holidays due to its festive color and bitter complexity that will whet the appetite for the hearty foods to come.
• 3 oz. chilled prosecco
• 1 oz. soda water
• 2 oz. Select Aperitivo
Fill a white wine glass with ice. Add the prosecco then the Select Aperitivo and soda water and stir gently. Garnish with a Castelvetrano olive.
---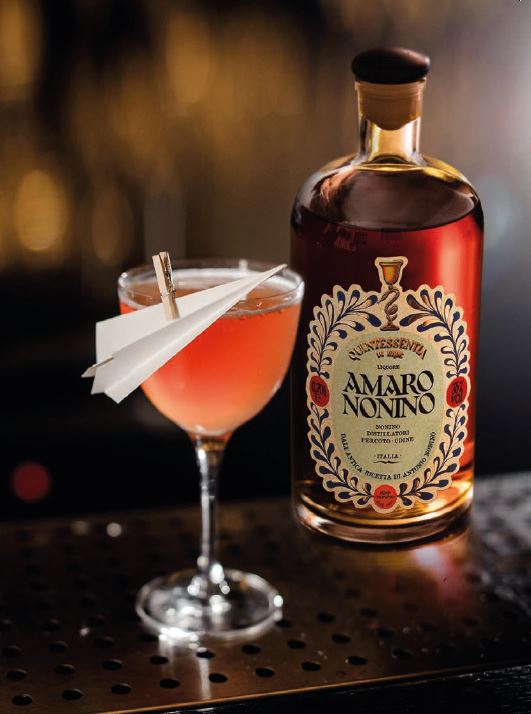 The aperitif: Paper Plane
The Paper Plane is a perfect and fun way to introduce your guests to that Italian staple: Grappa. This distinctive Italian alcohol is produced by distilling the skins, pulp, seeds and stems left over from winemaking and over time has become a sophisticated spirit increasingly used in cocktails. The Paper Plane is a riff on a whiskey sour but combines the bitterness of Amaro Nonino with the citrus uplift of Aperol.
• 3⁄4 oz. Amaro Nonino • 3⁄4 oz. bourbon Quintessentia
• 3⁄4 oz. Aperol
• 3⁄4 oz. fresh lemon juice
Mix all the ingredients in a cocktail shaker filled with ice. Shake vigorously and strain the cocktail into a coupe.
---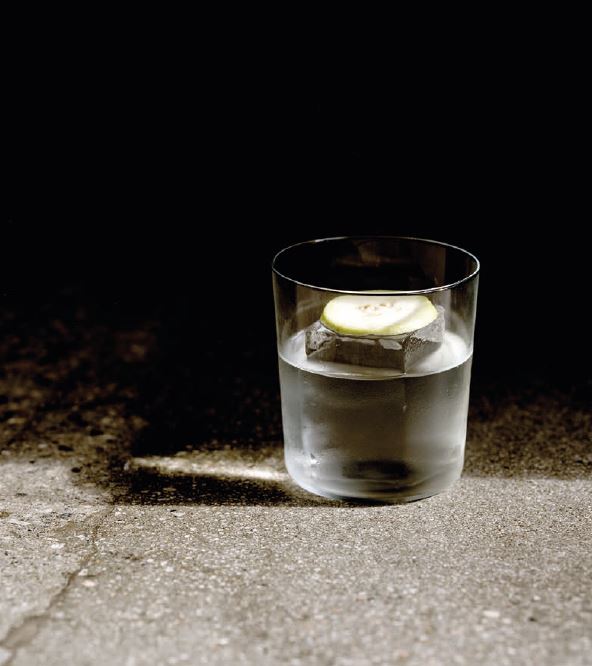 The main course: Imaginary Friend
Increasingly, beverage aficionados are enjoying cocktails with their entrees instead of wine, and for this course Feinstein, a Negroni fan, has something special to recommend. "So, the Negroni is typically a pre-dinner drink, but I think the very last recipe in the book would be my favorite to have with dinner. It's the Imaginary Friend, which is a version of a Mezcal Negroni and I think it's the best drink in the whole book," he says. This silky, smoky and smooth drink is complex enough to talk back to whatever is on the table, or whoever might be seated next to you.
• 1 1⁄4 oz. Yola Mezcal
• 1⁄2 oz. Dolin Blanc Vermouth
• 1⁄2 oz. Carpano Bianco
• 1⁄2 oz. Salers Gentian Liqueur
Chill a mixing glass. Add a large cube of ice to a rocks glass. Add all the ingredients to the mixing glass. Add ice and stir for a slight dilution. Strain the cocktail into the rocks glass. Garnish with a sliver of fruit on top of the ice cube.
---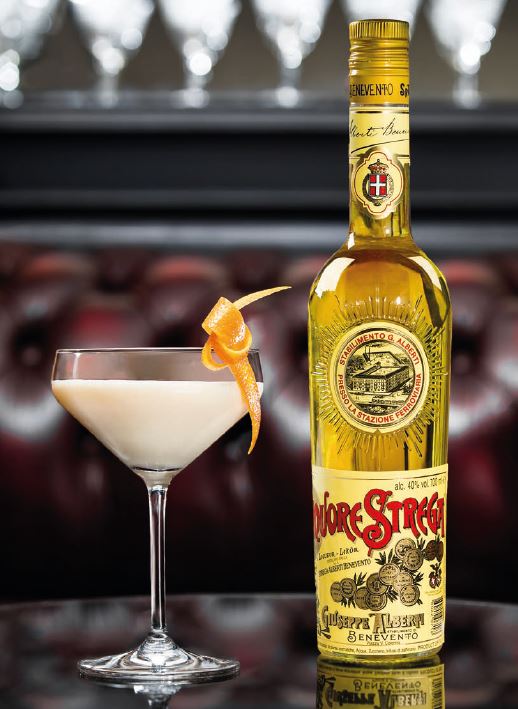 The dessert drink: Bianco Strega
One of the star spirits of Feinstein's book is undoubtedly Liquore Strega. This herbal Italian liqueur has a distinctive bright yellow color and a unique history. Strega is sweet, soft and bursting with herbaceous flavors and saffron richness. Strega, which originated in the Campania region in 1860, means "witch" in Italian, and the reason is because it is named after the legend that witches from all over the world would meet in Benevento for their congress. But maybe the secret blend of countless herbs has something to do with it, too. There are lots of Christmas flavors in the Bianco Strega and the cocktail pairs well with anything chocolatey, which is why this is our pick for dessert.
• 1 oz. Liquore Strega
• 2⁄3 oz. hazelnut liqueur
• 1 oz. fresh cream
• 1⁄2 oz. water
• 2⁄3 oz. spiced rum
Add all the ingredients to a shaker with ice and shake vigorously. Strain into a chilled coupe glass. Grate nutmeg on the surface of the drink. Garnish with an orange peel.
---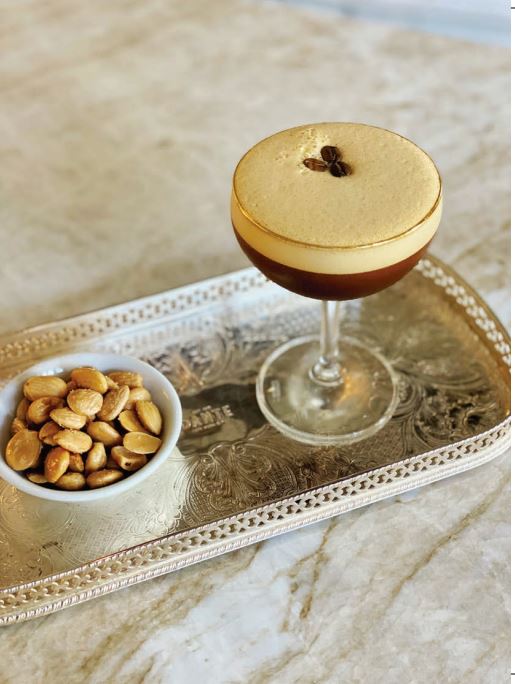 The digestif: Sicilian Espresso Martini
Now, you have a range of options for a digestif depending on your plans after your Holiday meal. "For Digestivo, it depends if you want to wind up or wind down," says Feinstein. "For winding up but also holiday-ish I would recommend the Sicilian Espresso Martini." And who doesn't love an Espresso Martini, especially Stateside? "The twist here is replacing vodka with tequila and adding the Amaro (which is from Sicily)," says Feinstein, who sourced this recipe from historic Italian cocktail bar Dante in New York City.
• 1 1⁄2 oz. espresso, cooled
• 1 oz. Amaro Averna
• 1⁄2 oz. Espolón Blanco Tequila
• 1⁄2 oz. orgeat syrup
• 1⁄4 oz. dark crème de cacao
• 3 dashes chocolate bitters
Add all the ingredients to a cocktail shaker with ice and shake vigorously. Strain the cocktail into a chilled coupe glass. Garnish with coffee beans.
---
Happy Holidays! Get your copy of Italy Cocktails by Paul Feinstein here.