Cocktails to compliment your Thanksgiving menu
One thing that always goes down well at any holiday gathering is a festively fabulous cocktail assortment. Try out some of these tasty and simple recipes to complete your Turkey Day menu!
Thanksgiving is the perfect time to spend quality time with your loved ones, enjoying tasty food and family traditions. When you've gone through the trouble of cooking up a feast, you'll probably want a few handcrafted cocktails to match, right?
We're aware that the kitchen gets busy during the festive occasion, so it's always important to choose drinks that suit your time frame, are easy to serve with hosting a crowd, and pair well with your Thanksgiving menu. So we connected with The Mixer for a short list of incredible drinks to make and serve in the comfort of your own home this holiday season.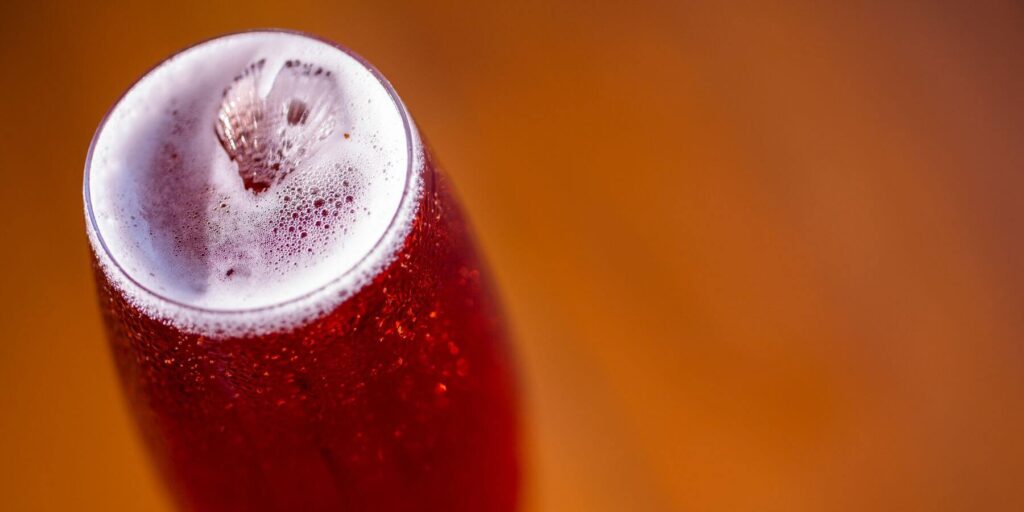 Kir Royale
This French Champagne cocktail (aka Kir Royale) is a New York City favorite and an incredibly simple cocktail to master. You'll wonder why you've waited all this time to try one!
Ingredients (per person)
0.5 oz blackcurrant liqueur
6 oz champagne
Method
Pour creme de cassis in a champagne glass
Top with Champagne and serve!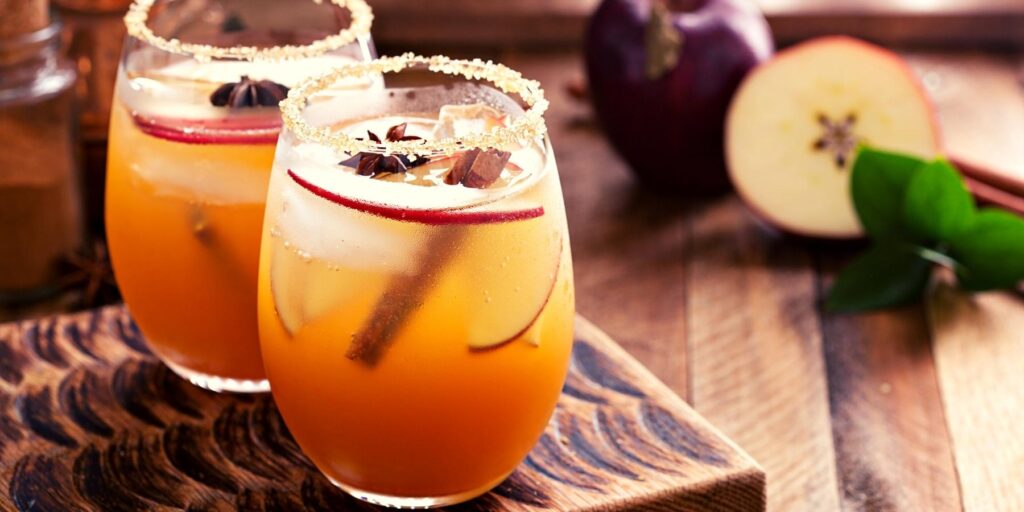 Apple Butter Old Fashioned
An Apple Butter Old Fashioned cocktail is packed with the inviting flavors of warm apple pie. Made with real apple butter (just like mama used to make), this fall Old Fashioned drink is perfect as an indulgent drink with your bourbon-loving friends. For this recipe, you'll be making your own apple butter. Don't worry, it's super simple to make because YOLO! And it's downright delicious. If you have leftovers, you can add it to cheese platters, use it as a glaze for that roast beef dinner or dollop it onto pancakes. Yum!
Hot tip: "Contrary to what the name suggests, apple butter does not contain any butter. It's basically just a fancy name for apples that have been pureed, spiced, and cooked down to give them a butter-like texture. It is easy to make and store in your fridge. Use it in cocktails, to spread on toast, as a glaze on meat, or add it to your morning oats." (Helena Lombard, The Mixer)
Ingredients (per person)
0.5 oz of Apple cider
0.5 oz of Wild Turkey Bourbon
2 tablespoons of apple butter
Dash of orange bitters
Juice of half a lemon
Ginger beer (to top your glass)
Coarse cinnamon sugar and simple syrup, for rimming
Thinly sliced apples and a cinnamon stick, to garnish
Instructions
Pour some simple syrup on a plate and some coarse cinnamon sugar on another
Dip the rim of your cocktail glass into the syrup and then into the sugar, twisting to coat, before adding ice cubes to the glass
Combine the apple cider, apple butter, Wild Turkey, lemon juice, and bitters in a cocktail shaker and give it a dry shake (in other words, a shake without ice)
Shake vigorously until properly combined then strain into your prepared cocktail glass
Top up with ginger beer and garnish with a cinnamon stick and apple slice on the rim to serve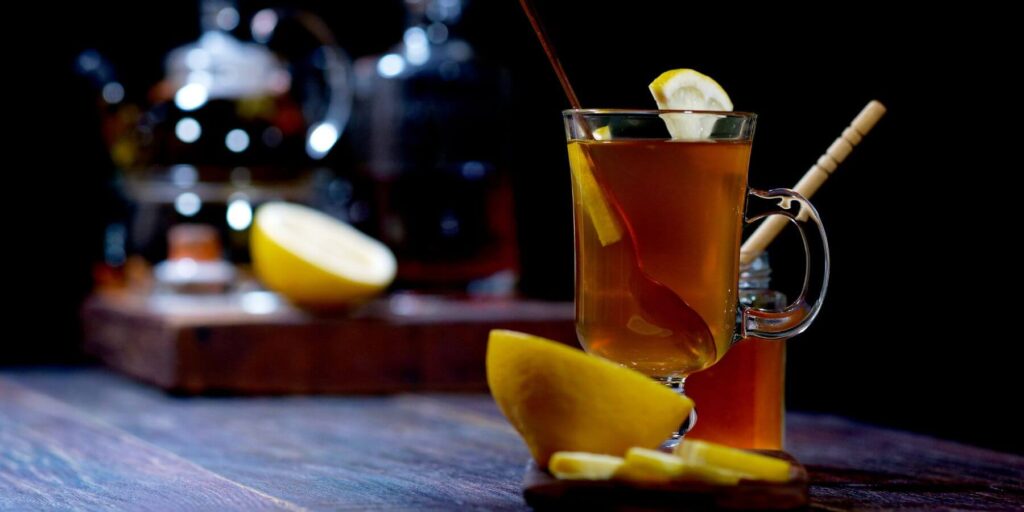 Hot Toddy
Looking for warming thanksgiving drinks that are easy to make? A Hot Toddy is an ideal drink as you can let the crockpot do all the work – another thing you can tick off the to-do list!
Ingredients (per person)
2 oz Wild Turkey Bourbon Whiskey
0.25 oz Fresh lemon juice
2 teaspoons brown sugar
5 Cloves
Sliced lemon
Boiling water
Method
Take a slice of lemon, press the cloves into the lemon round and set aside
Boil water and fill a mug to the three-quarter mark
Pour in the whiskey and lemon juice and stir in the sugar until dissolved
Add the clove-studded lemon wheel and allow it to infuse
Serve in a warmed mug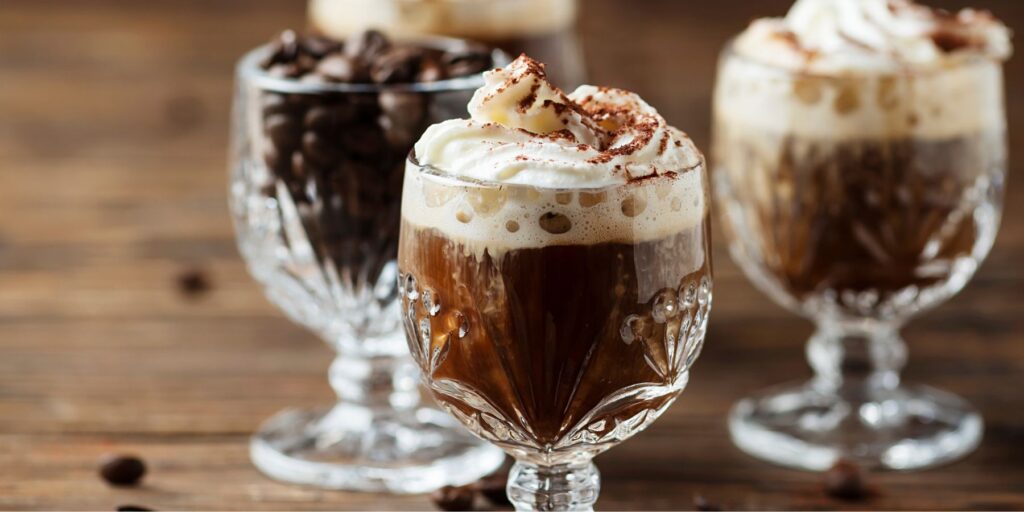 Mexican Coffee Cocktail
Also known as a Carajillo, this is a classic coffee cocktail that you can make with just a few ingredients. The tequila gives this coffee a decent kick, and the coffee liqueur balances out the flavor and adds sweetness.
Ingredients (per person)
1.5 oz Espolòn Tequila Reposado
1 oz coffee liqueur
5 oz freshly brewed coffee
2 tablespoons whipping cream (optional)
A dusting of cocoa powder, cinnamon, or cayenne pepper (optional)
Method
Pour the tequila and coffee liqueur into a mug
Top up with freshly brewed coffee
Garnish with whipped cream and dusting of your choice if you want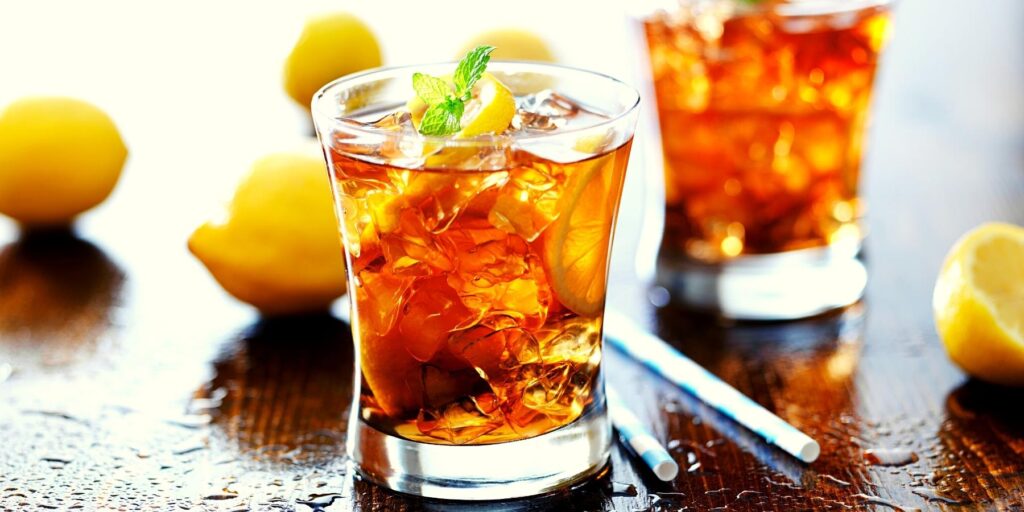 Bourbon Apple Cider
This spiced cocktail is exactly what you need to warm up your guests on a cold night. This is a full-flavor cocktail, and the sourness of the lemon balances beautifully with the sweet notes of caramel, vanilla, and apple.
Ingredients (per person)
0.5 oz of Wild Turkey Bourbon Whiskey
0.5 oz of apple cider
0.5 oz of Cinzano Vermouth Rosso
0.5 oz of lemon juice
0.5 oz of orange bitters
Apple slices to garnish
A sprig of thyme to garnish
Ice
Method
Add ice to a large mixing glass or cocktail shaker
Pour in the bourbon, cider, sweet vermouth, lemon juice, and bitters
Stir until chilled (about 30 seconds)
Strain into any cocktail glass of your choice
Garnish with a few apple slices and a sprig of thyme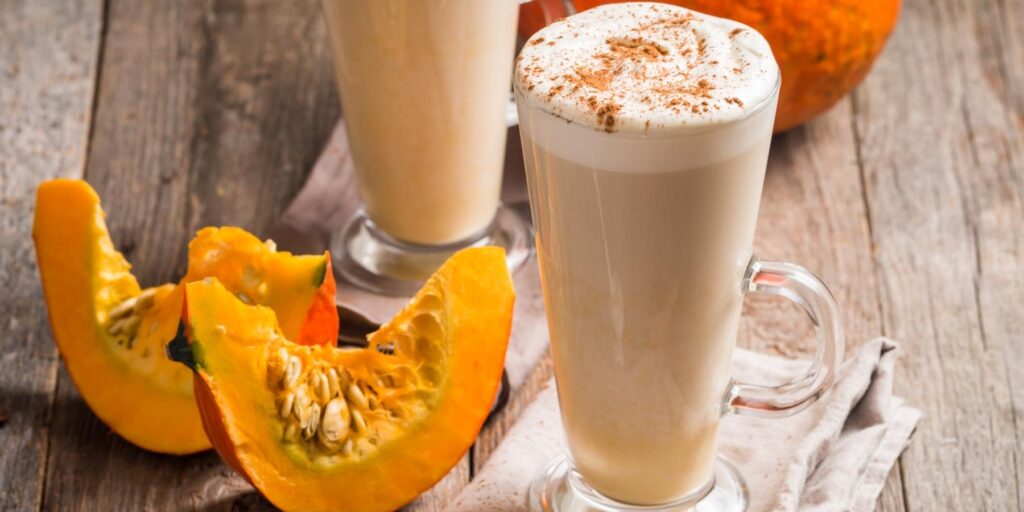 Hot Pumpkin Pie Cocktail
If you love the taste of a pumpkin spice latte, then choose this cocktail as the star of your Thanksgiving feast this year. Serve your Hot Pumpkin Pie cocktails in warmed mugs, topped with whipped cream and a sprinkling of cinnamon. As an extra treat, you can serve baked pumpkin pie crusts on the side for some decadent dipping.
Hot tip: "Make pumpkin-infused vodka by mixing pumpkin puree and spice, with ½ cup of vodka in a large jar. Seal and keep in the fridge for three days before using, shaking it a few times a day." (Helena Lombard, The Mixer)
Ingredients (for 6 people)
2 cups of Irish cream
½ a cup vanilla or pumpkin pie vodka
4 cups of milk
0.67
1 can of pumpkin puree
1.5 teaspoons of pumpkin spice
Whipped cream
Cinnamon
Strips of baked pumpkin pie crust to garnish, optional
Method
Add the Irish cream, vodka, and milk to a pot
Bring to a boil, then turn down the heat to a slow simmer
Stir through pumpkin puree and spices until mixed through
Ladle into warmed glass mugs
Dollop over some whipped cream
Dust with cinnamon
Serve with baked pumpkin pie crusts for dipping
Visit www.themixer.com for more cocktail inspiration.
This article originally appeared on our sister site Vacationer.