Come out of lockdown with Anne Steele in concert
It's been a long time since we've enjoyed live music together and New York songstress Anne Steele is celebrating with the Remix Tour.
Anne Steele is a multi-award winning singer/ songwriter who released the EP Made Out Of Stars in January 2019 to critical acclaim. That followed her first EP of original music titled What's Mine in 2015 which she toured extensively throughout the US and abroad.
Anne is out and proud and an activist for the LGBTQ community. She has performed alongside Cyndi Lauper at the Home For The Holidays concert for the True Colors Fund and Anne's single, "Love Can Take Us There," was released in 2016 with all proceeds benefiting the victims of the Pulse Nightclub shooting. Now, Anne is returning to the stage with new concert dates and we caught up with her to find out all about the gigs.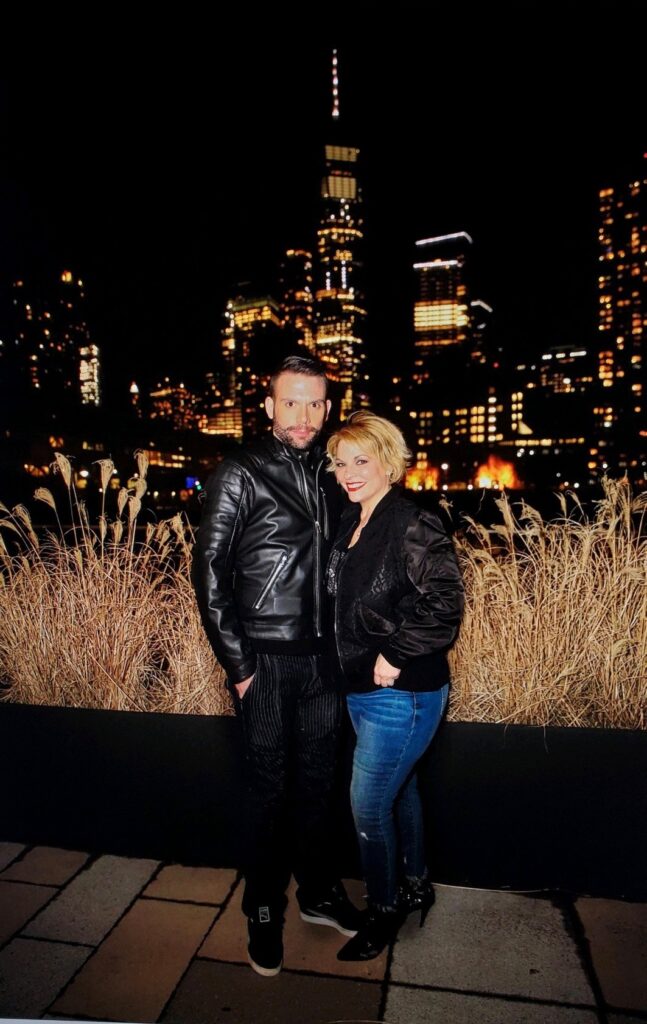 How do you feel coming out of lockdown and doing your first live gig?
Anne: I could not be more excited! This past year and a half has been so hard on all of us and it really has made me so aware that for so long I had taken for granted that I would always be able to be on tour and performing in live venues for big crowds. I was forced to really sit with the idea that all of the venues were closed and that the only way I could reach people was through concerts from home via my social media channels. Honestly, even that eventually became burned out. So, needless to say, I am beyond the moon that we are back and that my tour is booking up all across the country starting with July 16th at The Loft at City Winery NYC!
What are you looking forward to most about this particular venue and this gig?
Anne: I absolutely adore City Winery as a company. They are so meticulous about how they curate their artist schedule so it is always an honor to book one of their venues. I have played City Wineries all across the country and they are always so good to the artists. Something I am extra excited about are their safety protocols. They are requiring everyone to show proof of vaccination or a recent negative covid test to attend a show there. It honestly makes me feel confident in asking my friends and fans to attend a show there because I know they are doing the right thing for our health and safety. PLUS they have incredible wine, food and sound!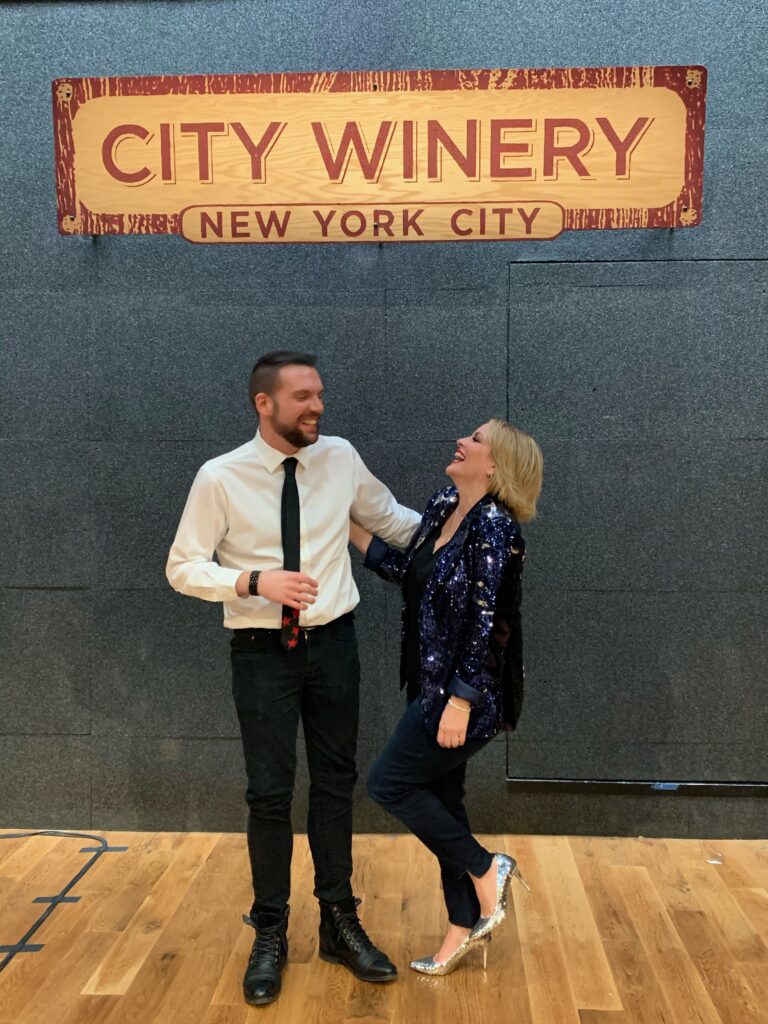 Tell us about your collaboration with your musical director and accompanist?
Anne: William TN Hall is not only my Musical Director and arranger, he is literally my best friend. We worked together on specific short gigs for a couple of years but he officially became my Musical Director and pianist when my new EP Made Out Of Stars came out in 2019. We started touring on that record in January 2019 and we got so close traveling together. This new show was really fun to put together though. We had missed being on the road so much that it was just such a joy to be back in action again. He is so very talented and is a dream to work with on stage. Most of this tour will just be the two of us on stage except in London (where Will is originally from) where we are adding two more band members that we always work with when we play London.
Did you write any new songs during lockdown and how did that time shape you musically — if at all?
Anne: It's funny, many people have asked me if I had been inspired to write during all of our time in lockdown and the honest truth is that I didn't write a single lyric. Not one word. I guess I was not in a super great place and my feelings were so on the surface that it just felt too raw. I think I always write more in reflection than in the moment. So, now that we are finally coming out of the darkness we were in for so long, maybe it's time for me to sit down and reflect a little through music. I know this show is certainly a refection of what I was feeling so hopefully that will come through on stage.
What can the audience expect from this concert? What type of set list are you prepping?
Anne: This show is called Anne Steele: The Remix. The reason I called it that is because over the past year I had so much time to think and reflect about the music that has shaped me as an artist. So often in my life, through difficult times, music has truly saved my life. So, I wanted to honor what I discovered about my roots in music, ranging from the '60s, '70s, '80s '90s all the way to today's music. I also take a look back to my first solo show 20 years ago and revisit that time with new eyes. The show is a lot of fun yet you are really going to feel something as well. It will be a cathartic experience for all of us I believe.
Follow Anne Steele on Instagram and Facebook. For gig listings and tickets go to www.annesteele.com.
Anne Steele On Tour
July 16th – The Loft at City Winery NYC
July 22nd – The Crown and Anchor, Provincetown, MA
August 1-8th – Uniworld Duoro Rivercruise with R Family Vacations
Sept 23rd & 24th – Crazy Coqs at Live at Zedel, London
Oct 22nd – City Winery Philadelphia
Nov 18th – Feinstein's at Vitello's, Los Angeles, CA
Nov 20th – Toucan's Tiki Lounge, Palm Springs, CA
Jan 13th – Four Day Weekend Theater, Dallas, TX