Comfy and environmentally-conscious loungewear for fall
We're all spending more time at home, so why not look good and feel good about it?
Ivy Marie makes gorgeous sustainable loungewear that's good for women and the planet. Be ready for whatever the day brings with versatile offerings that transition perfectly into the fall and holiday seasons.
The eco-friendly brand is socially conscious in its manufacturing, business model, and charitable giving. It empowers women with the resources to live a sustainable lifestyle without sacrificing quality or comfort. What could be better in today's world, right?
The collection uses 100% certified organic cotton and reusable or recycled materials. The loungewear is great for around the house, running errands, or even for brunch. It looks terrific as we all enjoy a more casual lifestyle with attire organically and ethically made for current needs.
The packaging is compostable and recyclable as well, giving wearers even more reasons to feel all-around good. That, plus the brand's commitment to environmental organizations makes the planet look better too.
Founder Kelsey Hopkins worked from home in 2020 and needed better options for high-quality and eco-friendly loungewear. This led to the Ivy Marie brand, made by and for women to encourage change in the fashion industry with sustainable and ethical practices. We love:
Cozy up on the couch or work from home while wearing this jumpsuit-robe design
This sophisticated loungewear option pairs well with your favorite slippers or a sweater and mules for a quick trip to grab some coffee
Made with 100% certified organic cotton
Available in Sand or Charcoal
Price: $189
Waffle Jumpsuit (short)
Stay cool and comfortable all day in the short version of the signature jumpsuit-robe design
Throw on a denim jacket and your favorite sneakers to take the Waffle Romper to the streets for a truly fun and sustainable look
Made with 100% certified organic cotton
Available in Sand or Charcoal
Price: $159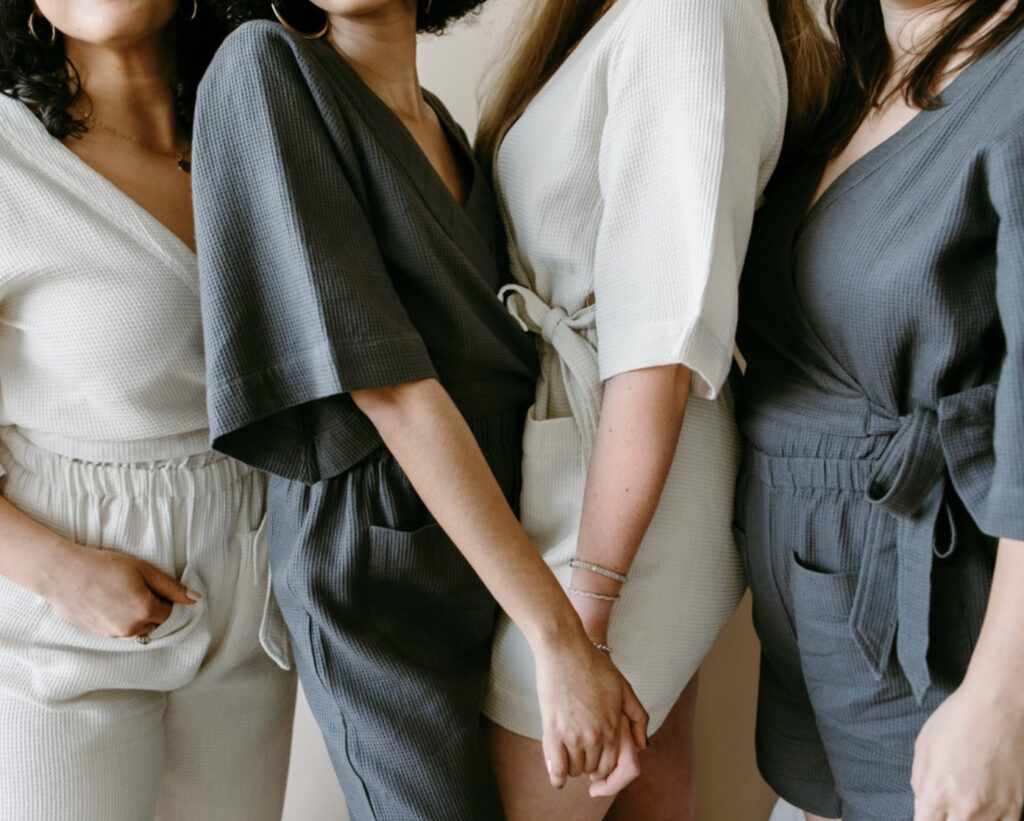 About Ivy Marie: Ivy Marie is passionate about creating luxurious loungewear that is good for our planet and good for its customers. The company shows commitment to a sustainable business model by practicing ethical manufacturing, using organic, renewable, and recycled materials, and giving back to the environment. Follow them on Instagram @shopivymarie.