Continuum at the Eagle NYC June 26
The New York Eagle presents Continuum, a monthly Intergenerational Social Series to expand our potential as a community and connect generations through constructive communication & commonality.
This month is a celebration of Pride with 'Continuum 1969: A Variety Show Tribute to Stonewall'.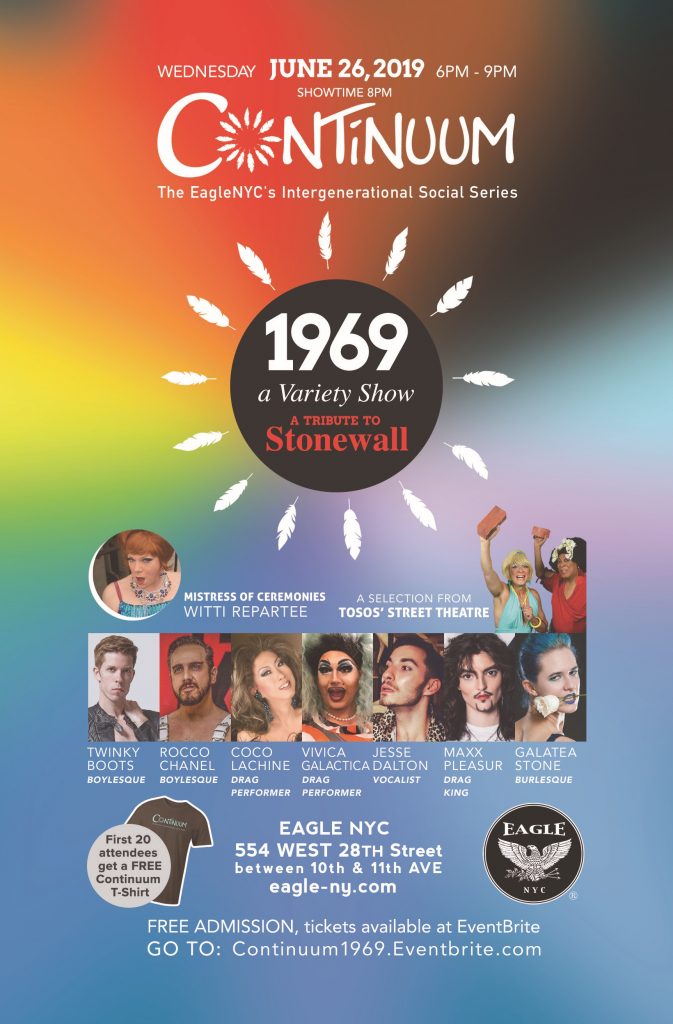 Emceed by Witti Repartee with performances by Twinky Boots, Rocco Chanel, Coco LaChine, Vivica Galactica, Jesse Dalton, Maxx Pleasur, Galatea Stone and featuring a selection from TOSOS's Street Theatre. Continuum 1969 will be a celebration for all – make sure you bring a friend.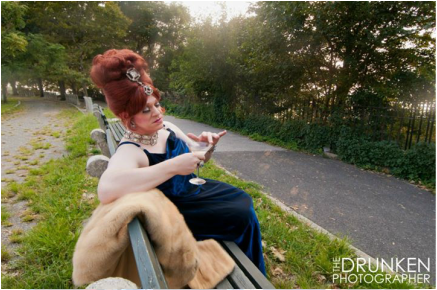 Social from 6 – 8 PM, Performances at 8 PM
Free admission, but please RSVP here