Cool unisex style finds for summer
We've discovered some great products for all genders and gender-nonconforming folks to keep and look cool this season.
Summer is a time for chilling out, relaxing with likeminded folks, dressing casually, and being yourself wherever you go. Here are some cool items to make you feel comfortable, relaxed, and fresh—from nail polish to perfume to pins and picnic gear, to shirts and socks.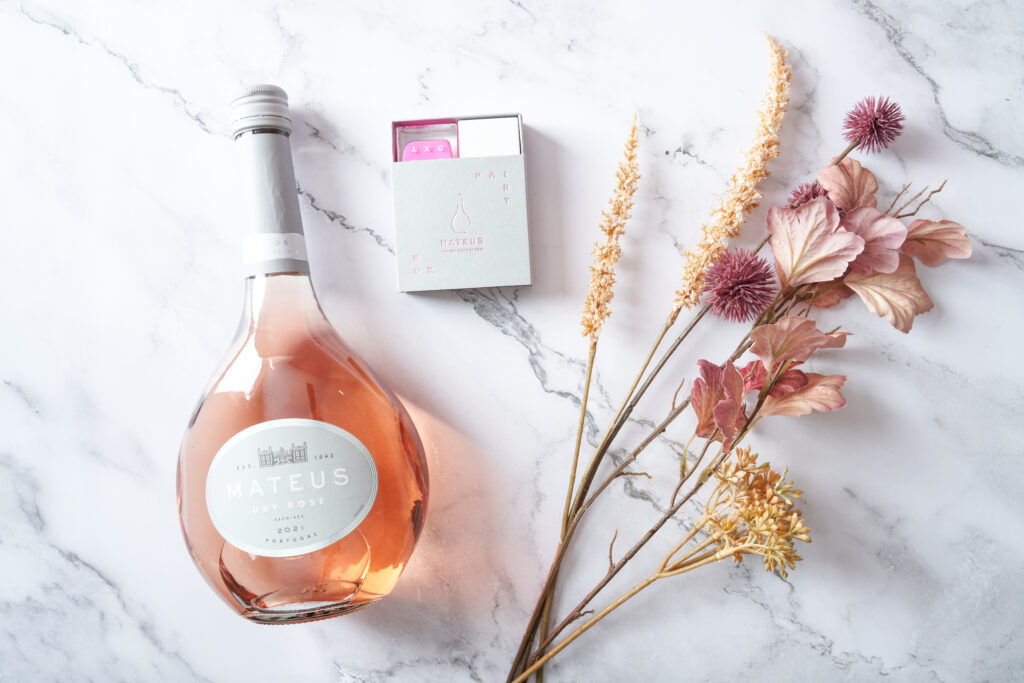 Mateus and Paintbox
Nothing says Summer like pretty nails, whatever your gender—just ask "Watermelon Sugar" singer Harry Styles, or your favorite Drag Race alum. Plus, it's always nice to enjoy a glass of crisp cold rosé (or two) while getting a mani that screams L-G-B-T-Q Pride. This summer Mateus Dry Rosé has collaborated with creative beauty brand Paintbox to launch the Mateus x Paintbox Power Couple Pack (SRP: $40). This unisex nail polish duo includes pale pink (Like Babe) and light grey (Like Velvet) nail polishes in their distinctive square bottles — and an elegant bottle of Mateus Dry Rosé! The iconic curved bottle which recently celebrated 80 years as one of Portugal's most recognizable wine brands has been tweaked to reflect the current trends of everyone's favorite summer libation. Feel fruity, and look fresh with Mateus x Paintbox!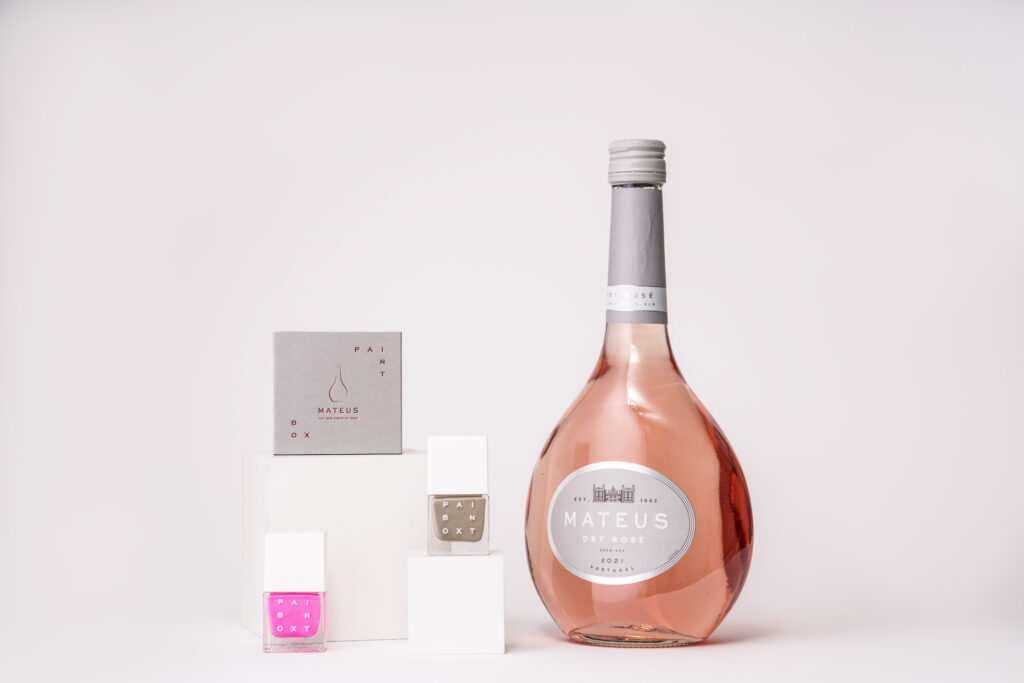 LGBTQ Gay Pride Glass Enamel Pin Badge Brooch
Show off your Pride, identity and orientation with these handmade fused glass badges. There are 7 main designs, Rainbow, Bisexual, Lesbian, Non-Binary, Asexual, Pansexual and Transgender. The glass measures approximately 3.5cm by 3.5cm and is attached to a high quality silver-colored metal brooch badge back.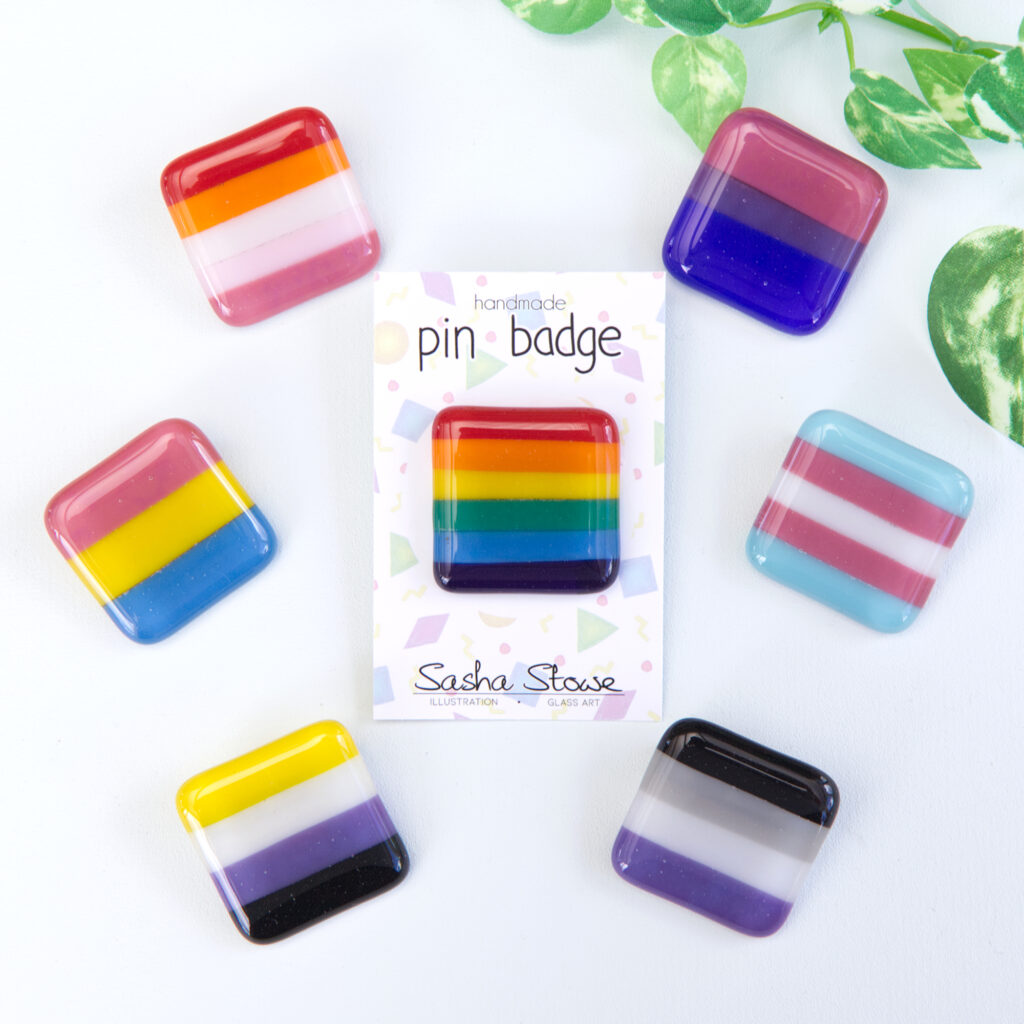 All items are handmade in a home workshop in the United Kingdom, and during the meticulous process the glass is layered and then fired in a kiln in order to fuse the layers together. Because each item is handmade they will all be slightly different. Commission pieces are always welcomed, and you can shop the range of badges here.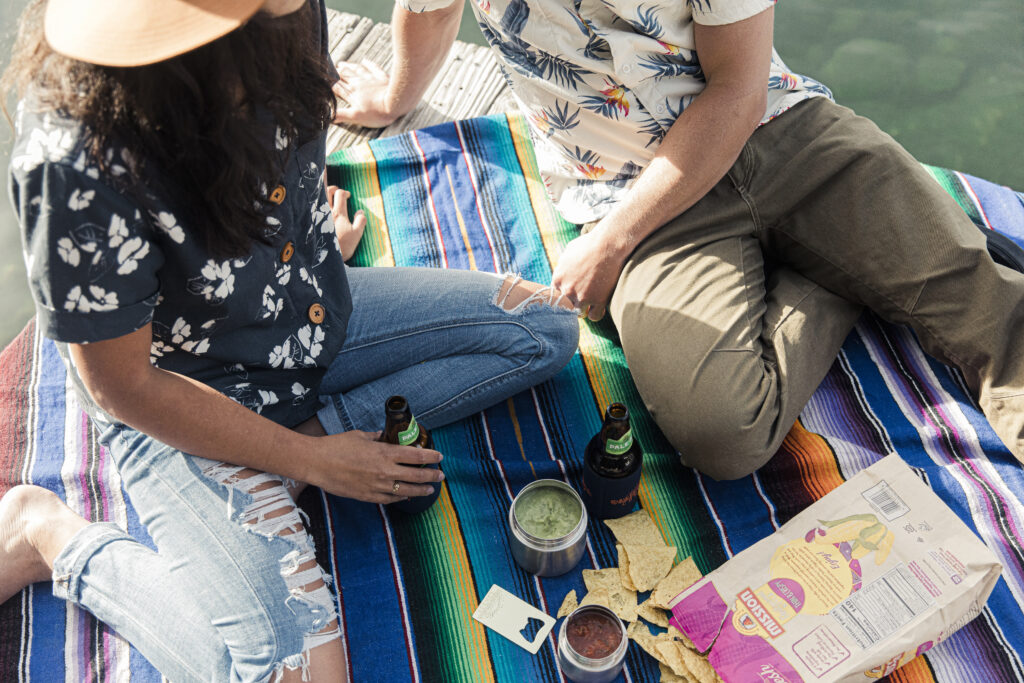 High Water Tropic
Whether you are at a picnic, the beach, a BBQ or lounging around the house, nothing says Summer like a classic Hawaiian shirt. We love the new shirts High Water Tropic shirts from California Cowboy featuring a flowy new fabric with better stretch, texture, and breathability. The new and improved High Water shirt helps you beat the heat while looking smart and fun and ready to cool off. In-built features include: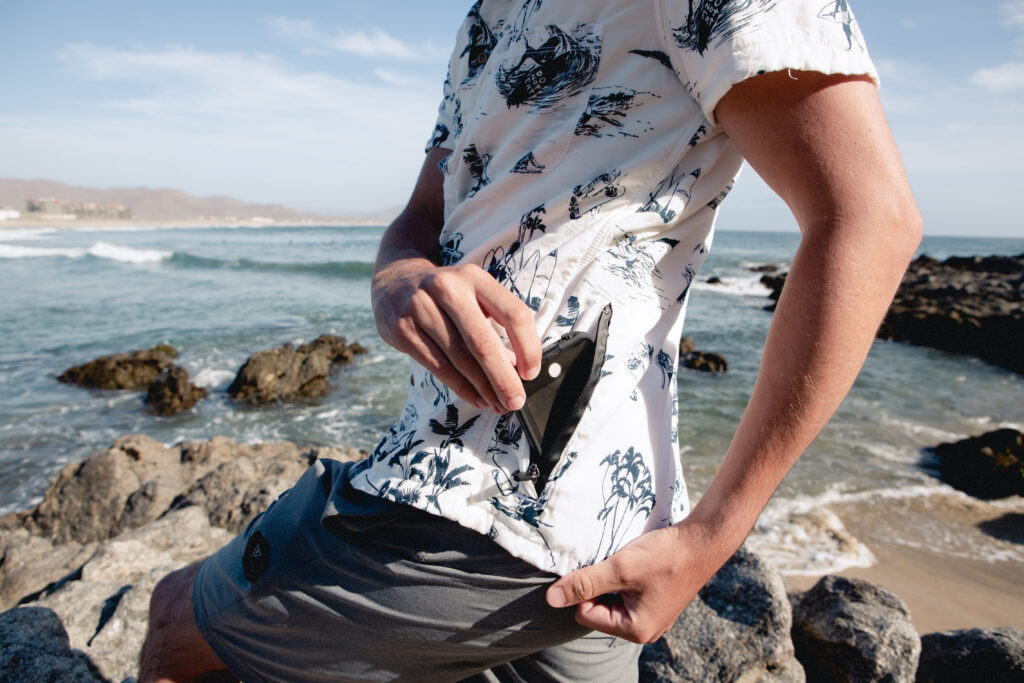 Tech Dry Pocket for safe phone storage
Bottle Pocket for safe beer storage
Bottle Opener Pocket
Sunglass Loop
Camp Collar with loop
All Tropic shirts include: Koozie, Bottle Opener, Conversation Stoppers and a 5 o'clock shadow for your torso
Fabric: 48% Tencel, 45% Cotton, 7% Elastane
We love the "Men's" line as they are suitable for the spectrum, from dykes to GNC folks. Check out the patterns and sizes here.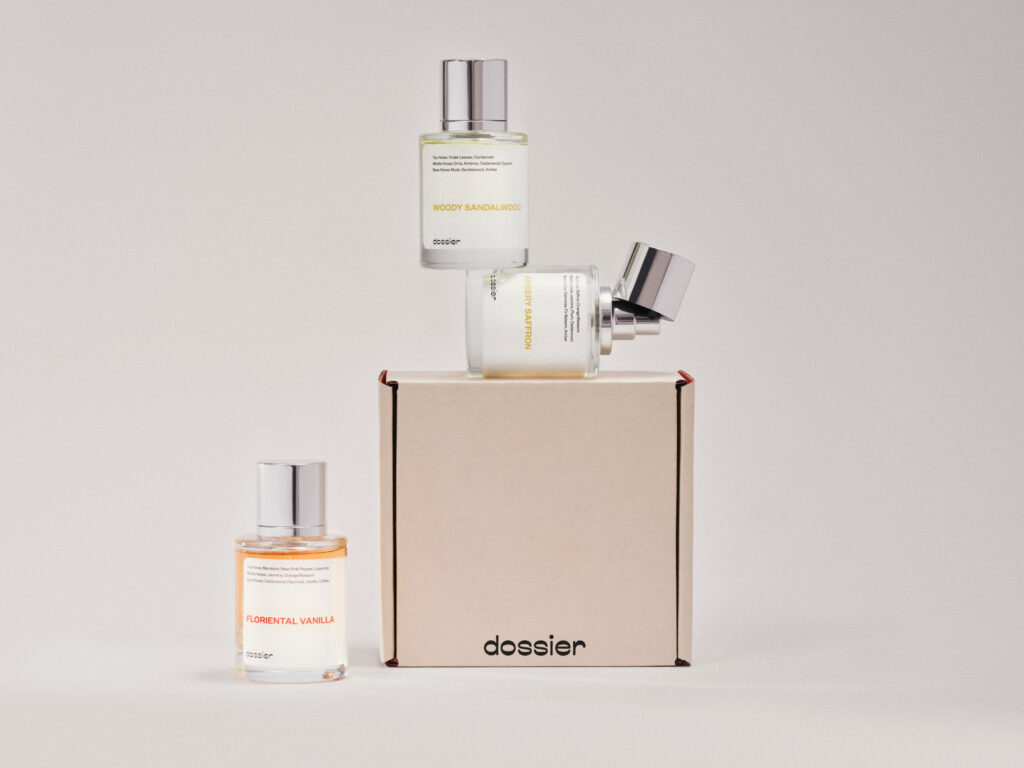 Dossier Unisex Scents
Smell absolutely gorgeous this Summer with Dossier! it doesn't matter if you're a girl, a gay, or a they, these truly unisex scents are fresh, subtle, spritzy, and sexy! They also smell expensive while being very affordable. The simple, design-worthy bottle doesn't scream any gender at you and there is a fashionable fragrance for every gender and vibe. Here's the lowdown: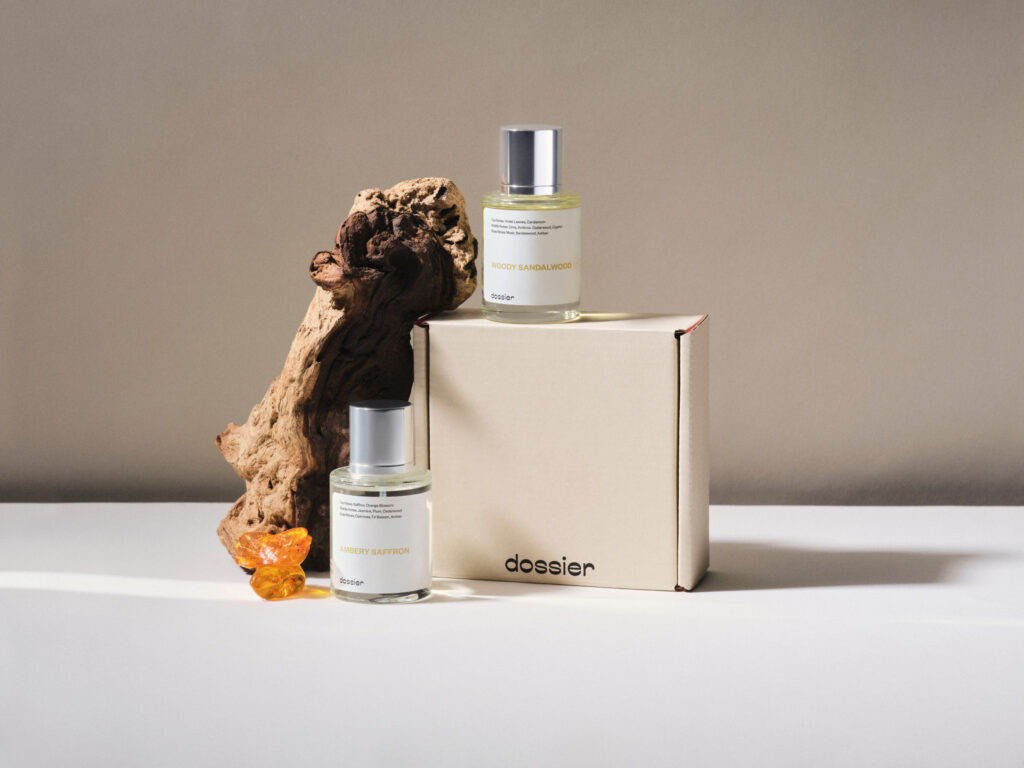 The Design Gift Shop Socks
"Freddie Mercury Crown Queen" socks, designed by American artists Grant Rosen and Micha Kuechenhoff (aka Art N Wordz), pay homage to Freddie Mercury, the unforgettable singer of the rock band Queen, remembered in the Oscar-winning movie Bohemian Rhapsody.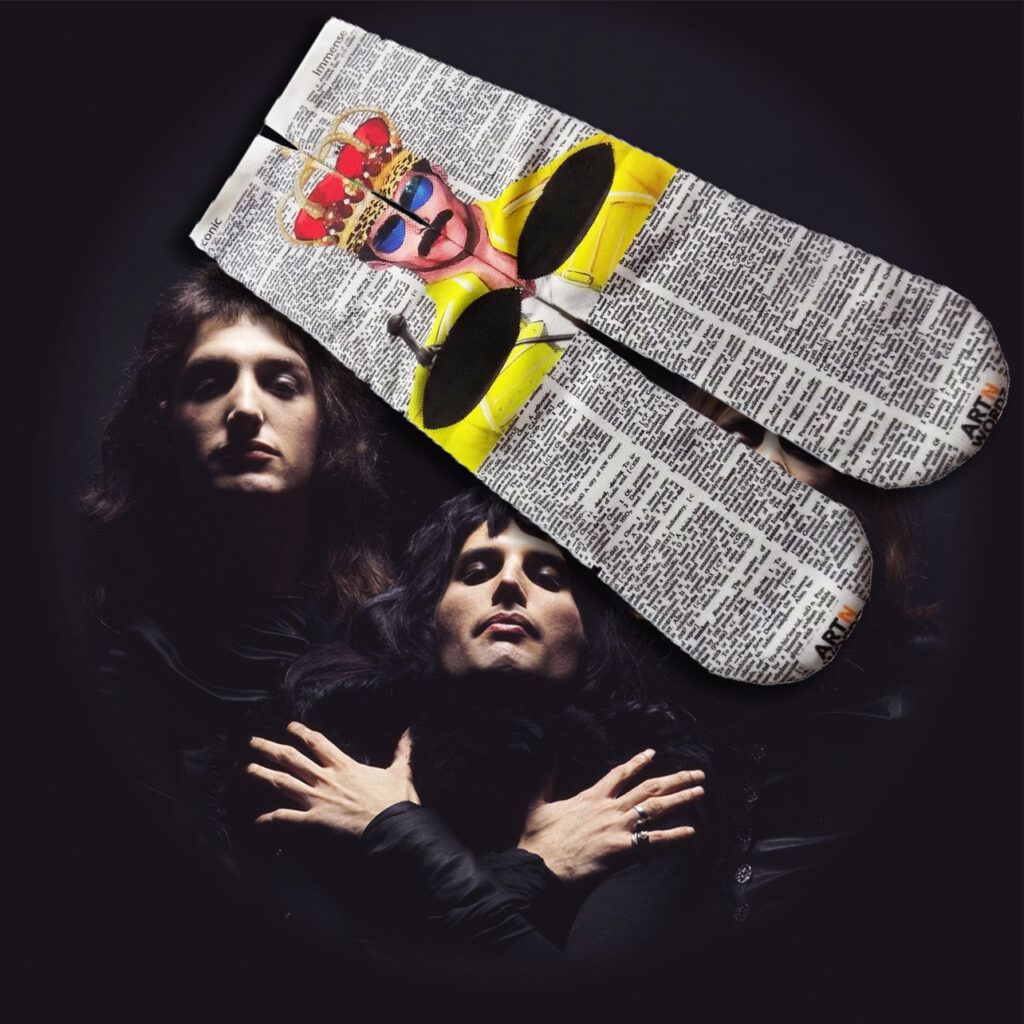 Their art is based on an interesting play on words and related images. The top words, Iconic and Immense are matched to the artwork and Art N Wordz scours the U.S. to save damaged World Atlas, Dictionaries and Music Sheets and turn them into artwork before they disappear for good. The original artwork is created on paper that is currently up to 150 years old. All socks designs are based on the original art pieces featured in galleries, hotels and design spaces in the USA and internationally. More products like that here.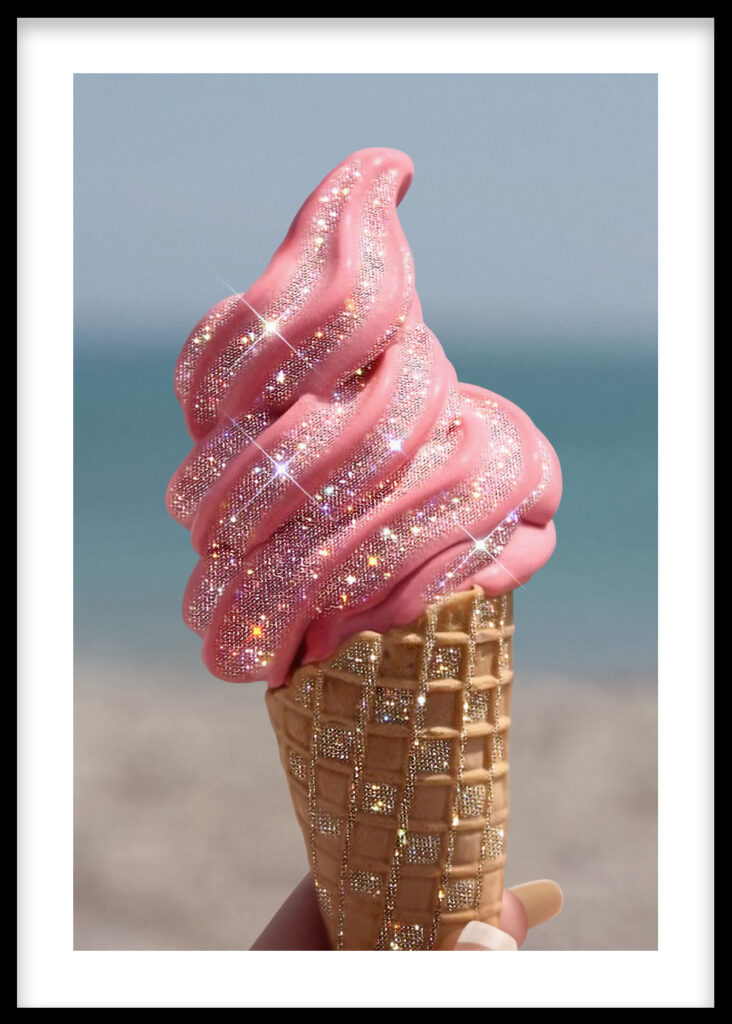 Desenio Summer Ice Cream Poster
Add some sparkle and sweetness to your home decor with this pink chill picture of an ice cream cone with glitter in the soft serve. The poster is printed with a white margin around the image and would make a cool addition to kitchen, study, home office or even a bedroom. Enjoy this fun visual cue that encourages you and yours to lap up the season. Check out this and more gallery-quality ideas from sustainable decor company Desenio.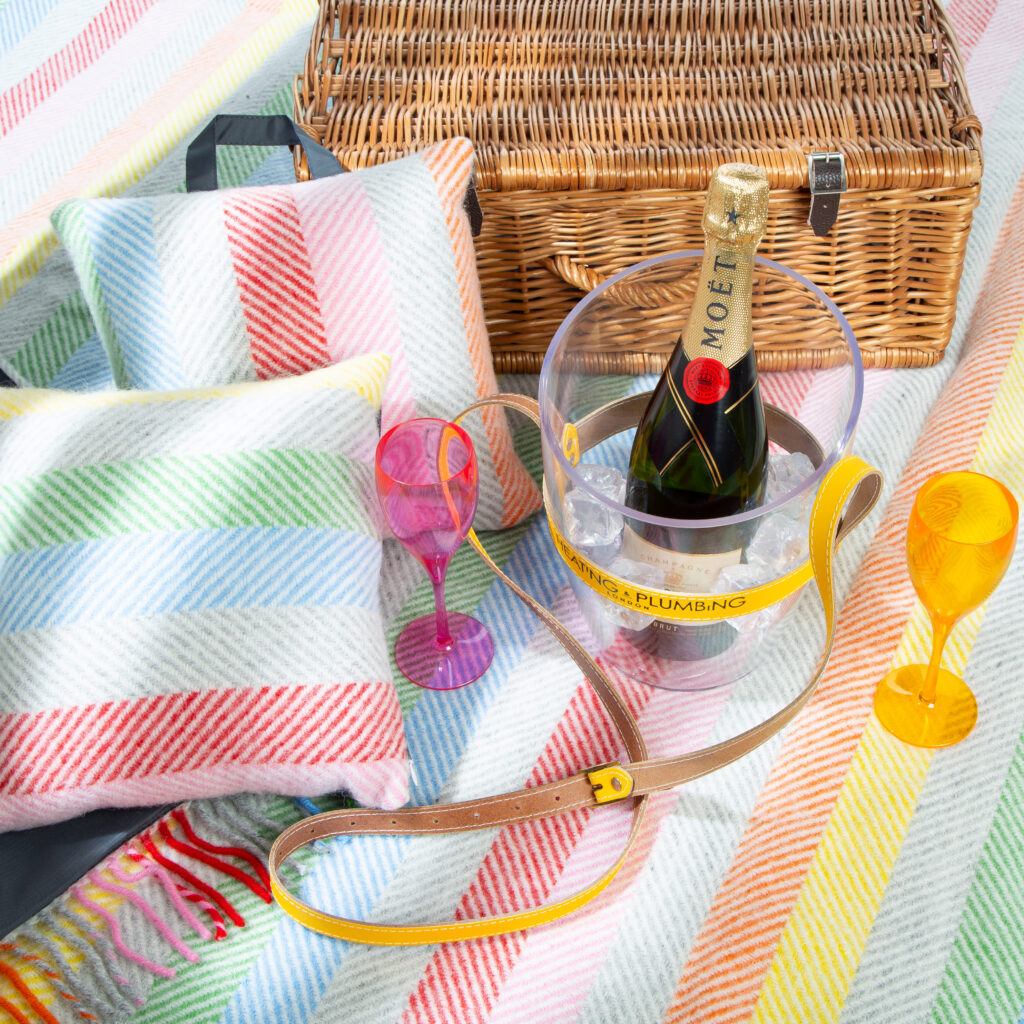 Rainbow Picnic Kit
The Heating & Plumbing London have come up with the ultimate picnic toolkit in a Rainbow design. The set includes: Pure New Wool Picnic Blanket with Waterproof Backing; Portable Champagne bucket with leather strap; 2 Pure New Wool Cushions with Waterproof Backing; Smart cotton storage bag. Created for those summer evenings spent on the beach or in a local park with a picnic and a nice bottle of rosé or Champagne, this picnic kit is fun and playful and the outdoor cushions are the ultimate accessory for posh picnics. Check out more items here.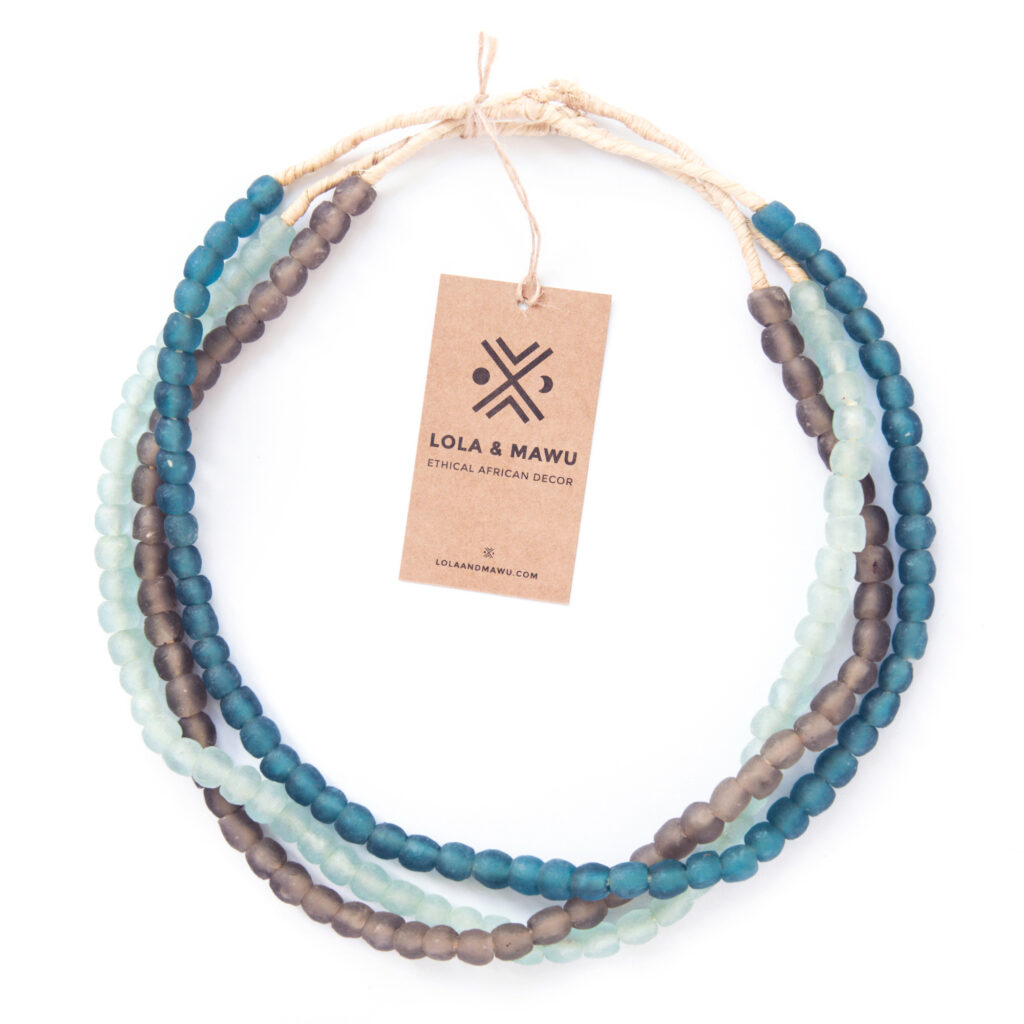 Lola & Mawu Recycled Glass Beads
Put a little love from Ghana around your neck this Summer. These recycled Zen Glass Beads from Lola & Mawu come in a set of three in which an ancient technique meets upcycling to produce these gorgeous matte beads. Artisans of Ghana collect bottles and glass fragments which are then crushed by hand into a fine powder, placed into the clay moulds and fired in a traditional oven. The beads are then carefully smoothened with water and sand, also by hand. The result is a wonderful rustic finish resembling sea glass, admired by customers and jewelry designers all over the world.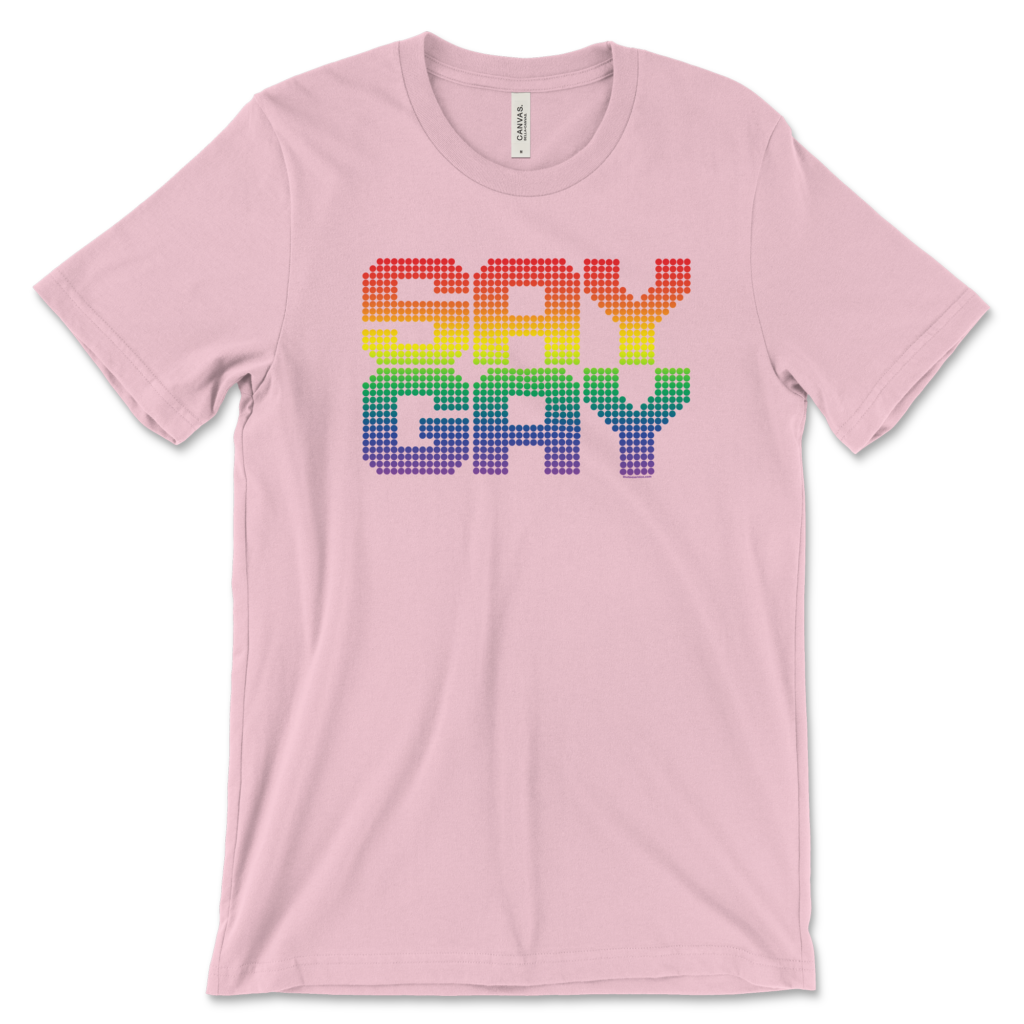 Say Gay Tees
SAY GAY T-shirts are a great way to fight the "Don't Say Gay" bill and the raft of other anti-LGBTQ legislation sweeping the United States. Stand up against "Don't Say Gay" bills passed in Florida and proposed in 15 other states, such as Tennessee, Oklahoma and Ohio. Etsy shop The Tee Service has introduced a colorful collection of T-shirts, totes, mugs and even throw pillows to show some love and support for LGBTQ kids, teens, parents, and teachers. The T-shirts are unisex and come in 8 colors. The large tote and throw pillow come in 5 popping colors. 100% of the profits will be donated to fight passed and proposed "Don't Say Gay" bills across the U.S. www.theteeservice.com