Cruel Intentions: The '90s Musical is a winning delight
A four-volume novel from 1782 makes its way to San Francisco as a sexually-charged musical paying homage to the source material and 1990s.
Cruel Intentions: The '90s Musical is based upon the Off-Broadway musical of the same name which is based upon the movies Dangerous Liaisons and Valmont which is based upon the Tony Award-winning play Les Liaisons Dangereuses which is based upon the original source novel. Wow…took a long time to get this far.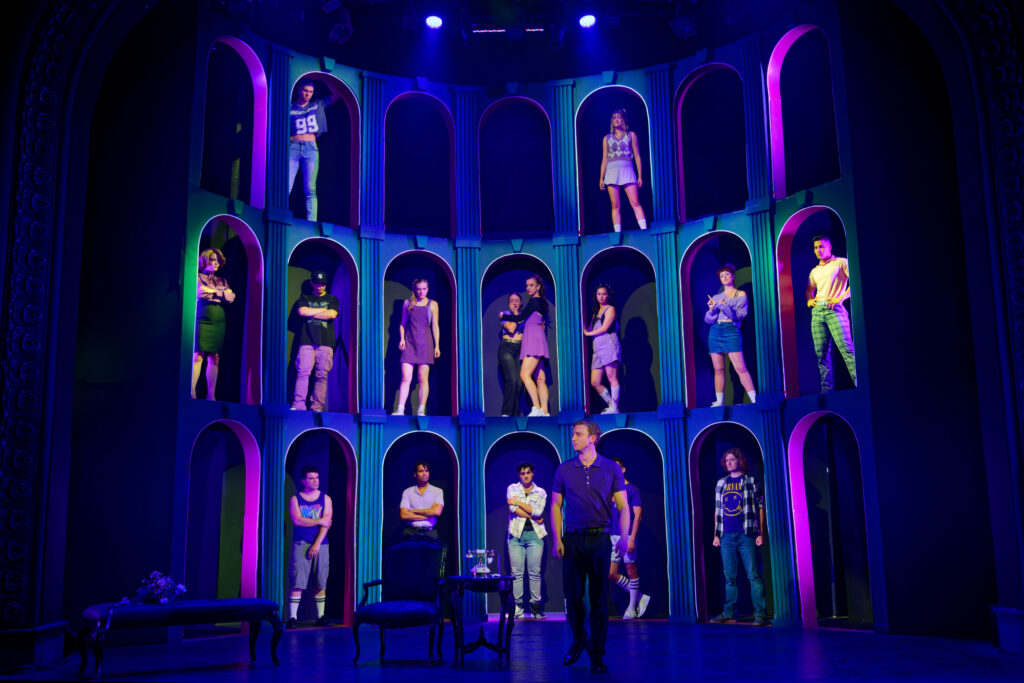 The Ray of Light Theatre triumphantly brings the musical to life on the Victoria Theatre stage – with great actors, wonderful sets and visual media and mood-setting lighting. Kudos to the team of Matt Owens, Welli Shi and Lori Fowler.
The story may be a simple one but interesting enough to have so many carnations: a privileged young woman and her step brother make a bet to seduce classmates into sex just for laughs.
Ray of Light Theatre knocks it out of the park with this one. To be a tad critical, it did start off with the music overpowering the vocals – maybe it was a bad night. But the sound team must have been tuned in as it was quickly corrected allowing those vocals to soar.
In particular,  Jake Gale (from Kinky Boots) has a voice that needs no microphone as he can send a note to the balcony and back. He also has a great stage presence, reminding one of Jeremy Allen White (TV's The Bear and some recent movies too).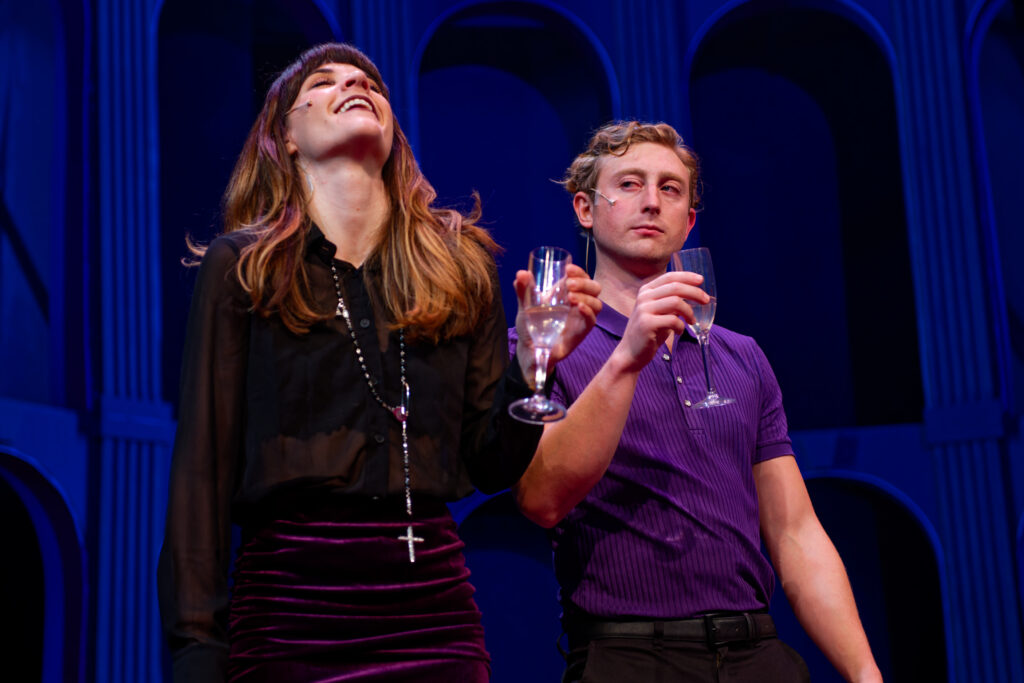 He is matched by Chelsea Holifield as Kathryn, his bitch of a stepsister. Acid-tongued, campy timing make her a standout.
Marah Sotelo is a sweet counterpart to Gale's character, adding a sweet element to the show. Also adding another tone is Anne Norland as the more dimwitted Cecile Caldwell, one of the "victims" of the bet.
The entire cast is really good but I need to point out Samuel Prince. Many of the actors give us our fill of eye candy but Prince is the sexy standout (he's also talented beyond his physical gifts).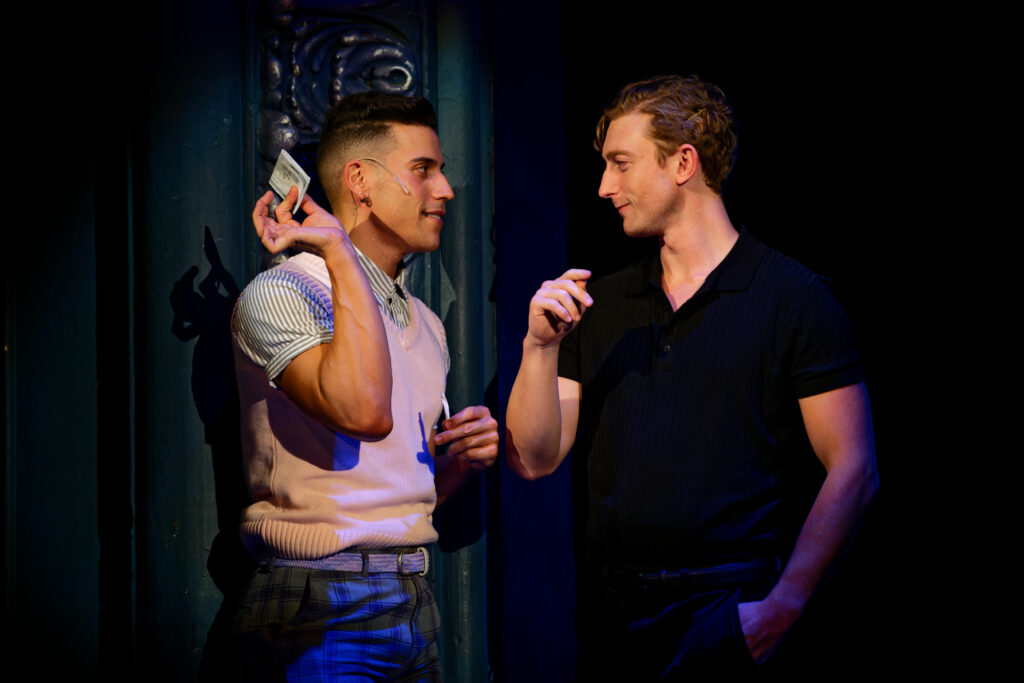 Fowler's production contributions are also conveyed in many ways with the use of the set that doesn't change but colors and foreground images make it always fresh and inventive. Her use of the color purple also seems to take on different meanings thanks to the world of Fowler with costume designers Shane Ray and Sara Altier. The color has many interpretations but I always felt it was used to make one feel inclusive of the action or in on the joke.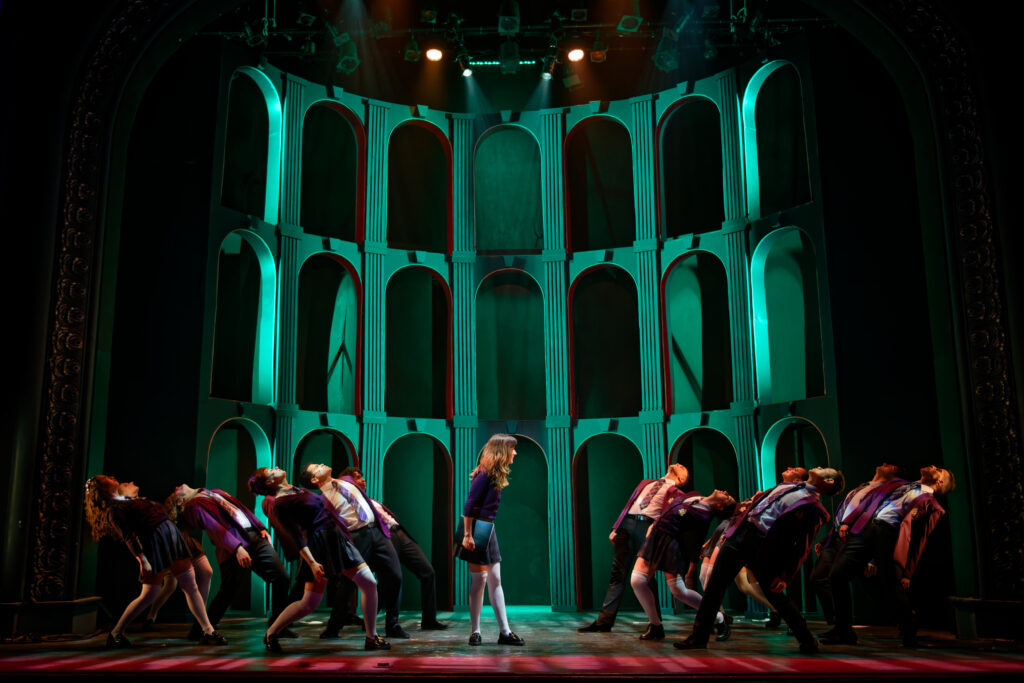 However you interpret that, one thing is clear: this is yet another excellent San Francisco production making us a leader in producing regional theatre.
Get tickets before it's gone on October 1at https://www.rayoflighttheatre.com/