Cyndi Lauper announces 10th annual Home For the Holidays concert
Grammy, Emmy and Tony-winning icon and advocate Cyndi Lauper brings her very special benefit concert for our community online this year.
Cyndi's 10th annual Home for the Holidays benefit concert will premiere on Friday, December 11 exclusively on her TikTok at 8pm EST, with an additional stream Sunday, December 13 on Lauper's YouTube and Facebook handles at 8pm EST.
This landmark event is a crowning achievement for Cyndi and her True Colors United organization, which she co-founded 12 years ago to end homelessness among LGBTQ youth. All net proceeds of the Home for the Holidays benefit go to supporting the work of True Colors United to prevent and end this urgent issue.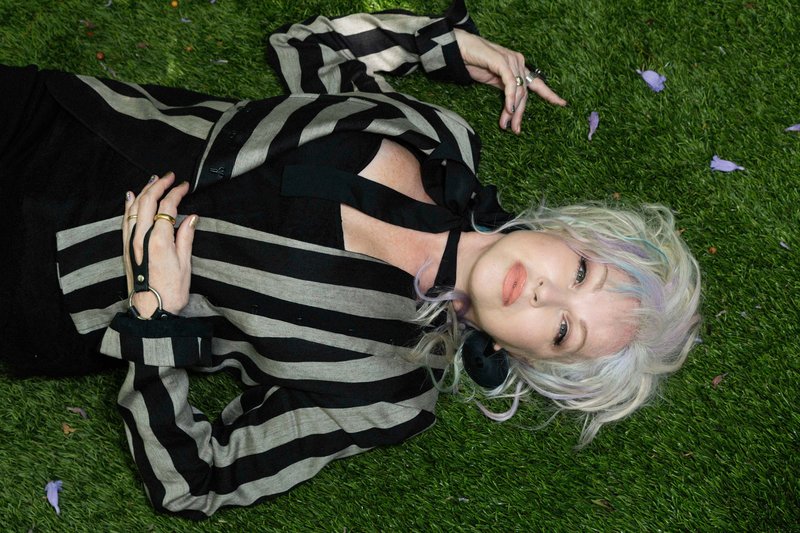 This year's Home for the Holidays boasts an incredible, star-studded line-up of talent including: Adam Lambert, Bette Midler, Billie Eilish, Billy Porter, Billy Steinberg, Boy George, Brandi Carlile, Brittany Howard, Carson Kressley, Cher, Dolly Parton, Harvey Fierstein, Judy Gold, Justin Tranter, King Princess, Phoebe Bridgers, Sharon Osbourne, Taylor Swift, Tracy Young, Whoopi Goldberg, just to name some of the onsummate established and newer performers adding their clout to this important cause.
Cyndi will herself pop on to chat with fans during the livestreams with her inimitable voice.

"The Home for the Holidays concert is 10 years and over 100 artists in, and has raised over three million dollars, which is beyond what I could have imagined when we began," continues Cyndi.
"Most importantly though, we are truly helping LGBTQ young people experiencing homelessness. And to all of the fans who watch, donate, and celebrate with us, you are family. And I thank you."
The concert will also feature the premiere of an animated PSA launching the first ever global campaign on LGBTIQ+ youth homelessness. True Colors United has partnered with the United Nations Human Rights Office on this groundbreaking campaign to bring focus to the fact that LGBTIQ+ young people everywhere deserve a safe place to call home.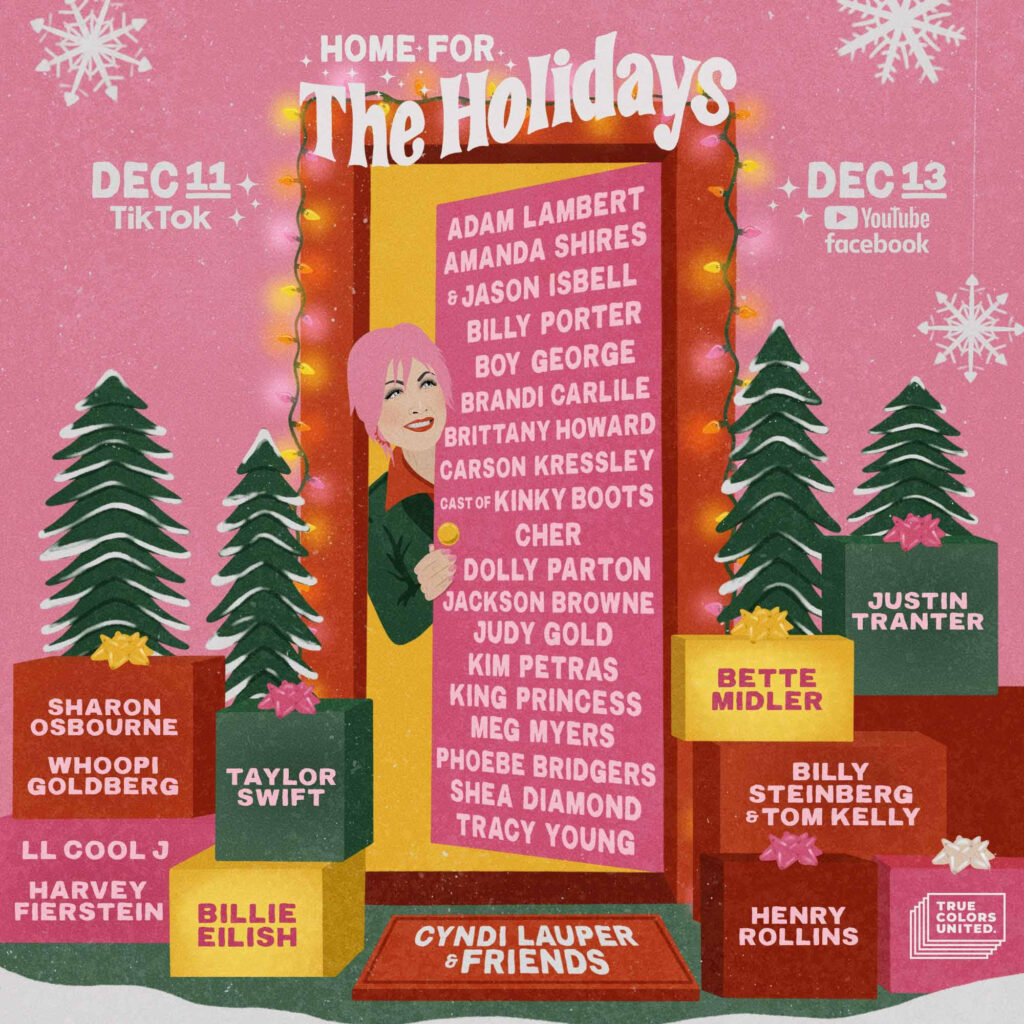 And the best part of all? Home for the Holidays is free to watch, with fans encouraged to donate what they can afford to True Colors United via donation button and stickers on TikTok, YouTube, Facebook, as well as through Text-to-Give.
The Home for the Holidays livestream will premiere exclusively on TikTok on December 11, and again on Cyndi's YouTube channel andFacebook page on Sunday, December 13.
For more information please go here.