Dallas names Ahmad Goree leader of Pride and prepares for huge Juneteenth event
Dallas Southern Pride (DSP), the premier organization hosting pride events throughout the Dallas metroplex, announced today that Ahmad Goree, former director of public affairs, will assume the role of chief operations officer and director of engagement of Dallas Southern Pride, effective immediately.
Goree succeeds the late Kirk Myers-Hill, who was president of Dallas Southern Pride, and a beloved member of the community whose contributions will be greatly missed.
Goree brings a wealth of experience and expertise to help the organization build on its past successes and achieve even greater impact in the future. Specifically, he served as DSP's director of public affairs since 2016. He has connected the organization to local, state and federal officials and brought in sponsors such as the Dallas Mavericks, Hilton, VisitDallas, AT&T and others. In 2022, Goree was named a 2022 Dallas Business Journal 40 under 40 honoree and Public Relations Society 40 under 40. In 2021, he was recognized as the Mayor of Dallas LGBT Taskforce Leader of the Year, LGBT Chamber of Commerce Community Leader of the Year, Dallas Black Chamber of Commerce Emerging Leader, and Fort Worth Business Press Emerging Leader.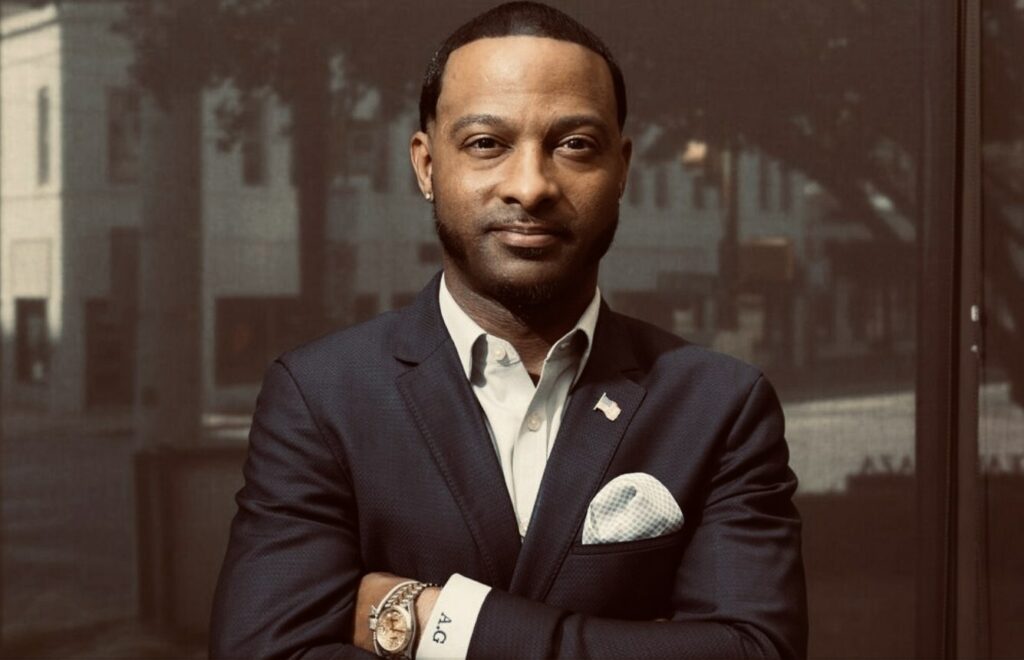 "We are deeply saddened by the untimely death of Kirk Myers-Hill, our colleague and friend. While we mourn his passing, we are committed to honoring his memory through our continued work to promote equality and justice for all," said Ahmad Goree. "I am honored to help carry out and lead the important work that my mentor and our former leader started. Dallas Southern Pride has an important role to play in making sure Dallas is creating spaces that are equitable while also generating an economic impact every year."
In honor of advancing Mr. Myers-Hill's legacy, the organization also announced that the Juneteenth Unity Weekend Celebration will take still take place June 15-20, 2023, with the Crowne Plaza as the official host hotel offering special rates for Juneteenth Unity Weekend attendees. Sponsorship opportunities will remain open to undergird this year's impact and amplify next year's event. Businesses, organizations, and individuals are invited to partner with the organization in supporting these important initiatives and promoting diversity, inclusion, and social justice in our community. A lineup of events will be announced soon.
An idea birthed by community leader, business executive and activist, Kirk Myers-Hill, the Juneteenth Unity Weekend Celebration is the official annual celebration for Black communities to come together and celebrate their contributions to both American and Black culture, liberation and community. The Juneteenth Unity Weekend Celebration is a family-oriented celebration with events and programming for the entire community. A staple in the city of Dallas during Pride Month since 2008, the 2023 Juneteenth Unity Weekend Celebration also establishes the Celebration becoming the new official Black Pride Weekend.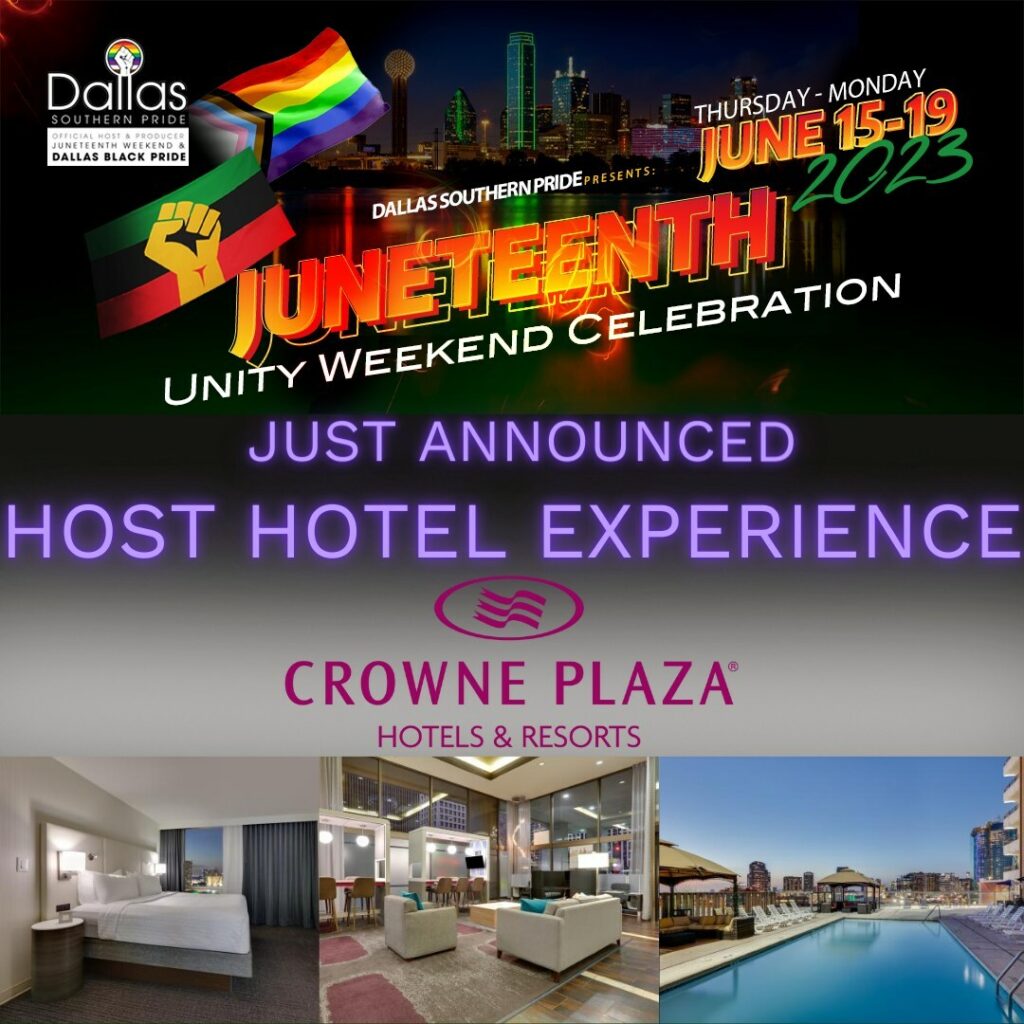 Since its inception, Juneteenth Unity Weekend Celebration has made a positive impact in the Dallas-Fort Worth metroplex by unifying the community, celebrating freedom, providing a safe space for community gathering, and infusing millions of dollars into the local economy. Recent years brought thousands of visitors to the Metroplex and sold-out host and overflow hotels. Ticket sales more than doubled for the 2022 event and generated more than $3.7 million dollars for local businesses, impacting consumer sales across multiple industries including airlines, hotels, ground transportation, food, and clothing. The event and leadership team also created other historic moments for the city of Dallas. As a result, the HIV positivity rate dropped below 10 percent for the first time in the event's history among more than 200 attendees tested; the Dallas Police Department held a recruitment drive prioritizing LGBTQ+ applicants; the Dallas skyline was lighted in the Juneteenth and Black Pride colors and The Dallas Southern Pride Official Pride flag was debuted and flown at the Sheraton Market Center.
Juneteenth Unity Weekend is a collaborative celebration made possible by the support of the many companies and organizations that share the collective vision for this impactful event that advances the entire Black family and social justice movements and celebrates unity and peace. Sponsors for 2023 include Gilead Sciences, Dallas Tourism Public Improvement District and Abounding Prosperity, Inc.
A portion of the proceeds from Juneteenth Unity Weekend Celebration will be used to support the free health and wellness programs of its partner agencies, which offsets the cost of essential services to Black and Brown communities, with an emphasis on LGBTQ+ communities and their families in the DFW metroplex.