Dark decor ideas perfect for Halloween
Pagan, spooky, or summoning the darker mood of All Hallows' Eve, here are some interior decorating ideas perfect for the month of October.
Jackson Floor Lamp
Lighting is everything during Halloween season. Give your abode the appropriate ambience with a standing lamp inspired by the dance moves of Michael Jackson from"Thriller." This standing lamp embodies key moments of the pop icon's choreography with a powerful stance. It's also the perfect tweak of mid century design with a nod to pop culture. A unique piece of design which combines luxurious finishes and exposed mechanical elements mixed with the rhythm of the human form. With its focused lighting from three metal-shaded orbs it can pick out any object you care to highlight in your room.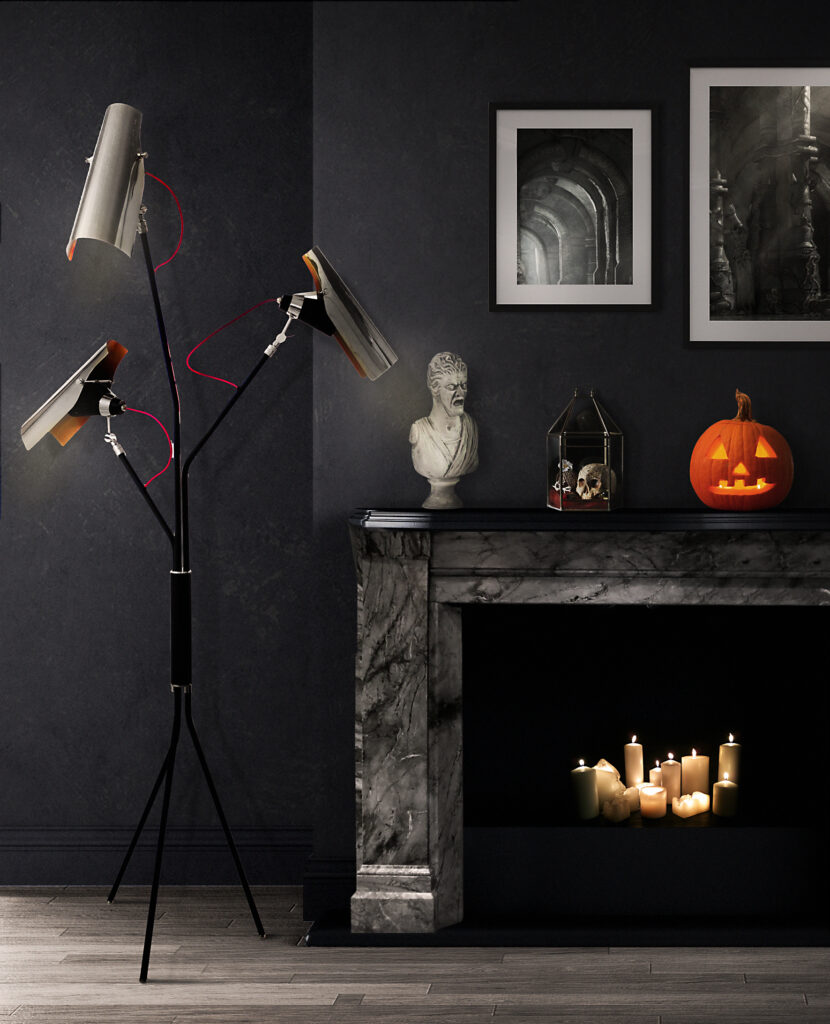 Guggenheim Chandlier
The Guggenheim Museum in New York City is an iconic architectural structure that is more like its own piece of sculpture than it is a building. Known for its circular, shell-like shape and its spiraling form, the Guggenheim art museum has inspired the Guggenheim chandelier. Classic and chic, the combination of gold and black will bring drama to your room and satisfy your desire for refinement in your winter décor.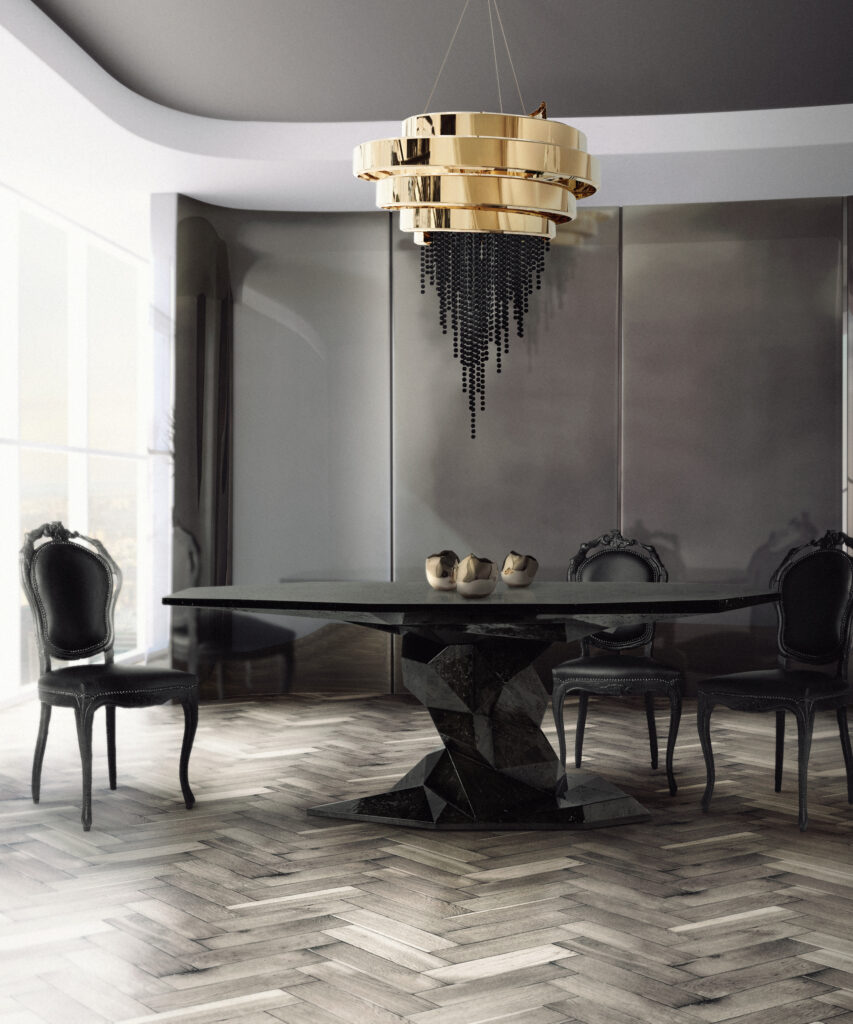 Zeus Bench
Assert your godlike powers this fall with this modern yet classic Zeus Bench, perfect for a lobby, foyer, dressing room, or for a presidential suite. Arms upholstered in cream velvet, with the seating upholstered in black leather weave. The metal structure is made from black anodized stainless steel. Adding a dramatic contrast that echoes classical sculpture, the feet are made from gold polished stainless steel. Shop this stunning accent piece of furniture here.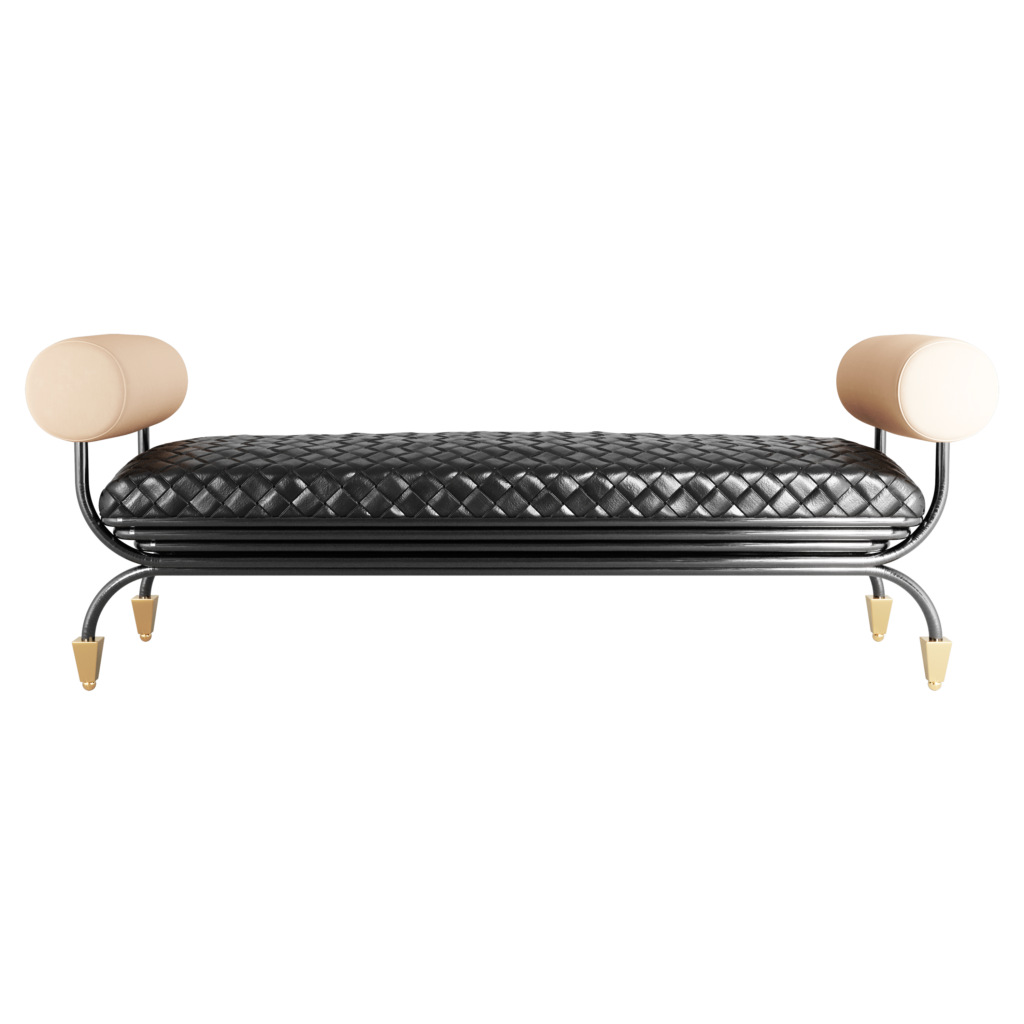 Pearl Armchair
Pearl armchair adds a touch of warmth and elegance that harks back to the days of Art Deco. With a deep convex back, this piece presents a large curved seat back and round cushioned seat to provide all the comfort you need while you read some Edgar Allan Poe or put on your Halloween makeup. Cozy and shell-like, and in an alluring warm color perfect for autumn, this is the statement piece perfect for your lobby or bedroom.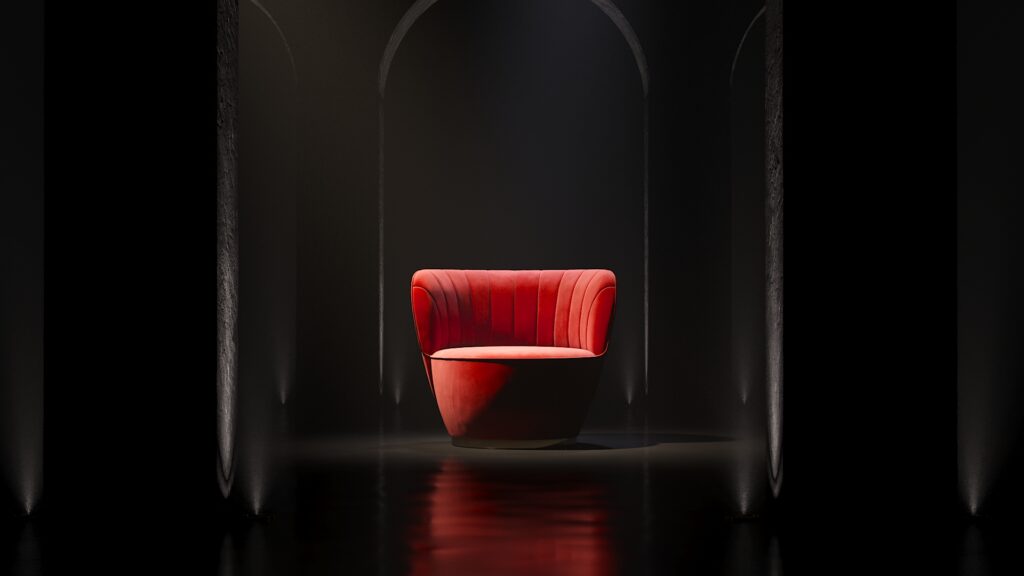 The Bulldog Table Lamp
Cobermaster Concept have come up with a very upmarket and yet funky lighting design concept for a sideboard, end table, or desk. It even works as a floor lamp. The robust but refined design is a black, high gloss, lacquered cube atop modernist legs. It's a lamp, and it's also a modernist sculpture, and makes the perfect gift for the aesthete who has everything.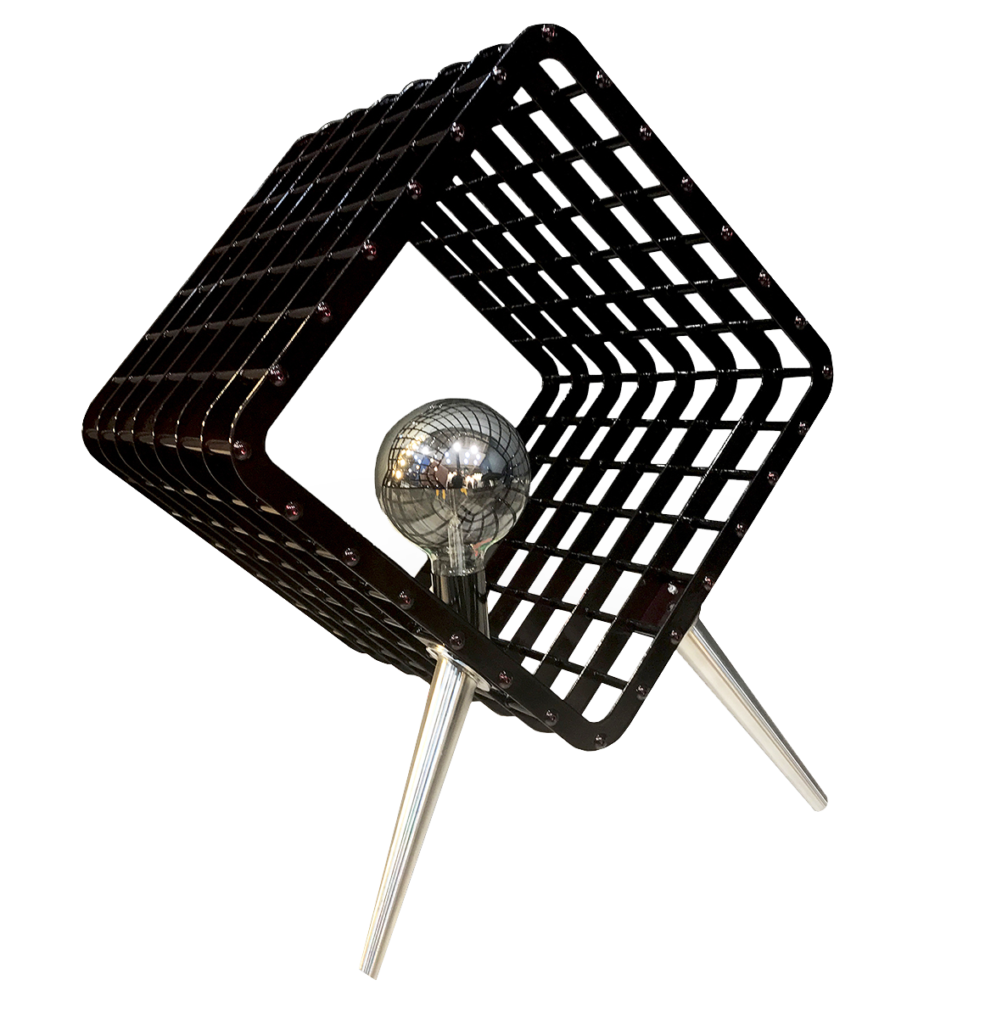 Graphic Lamp H
H stands for handmade and for Halloween. Modern and energetic, this marquee letter light draws attention through its italic H shape, with a bright yellow color inside, lightbulbs, and black outline. It's the perfect object to add a sense of occasion, theatricality, and vintage vibe either standing or hanging. Made of stainless steel and illuminated with 17 bulbs, this marquee letter design from Covet House is available for color customization and also comes in a mini version, perfect for a shelf!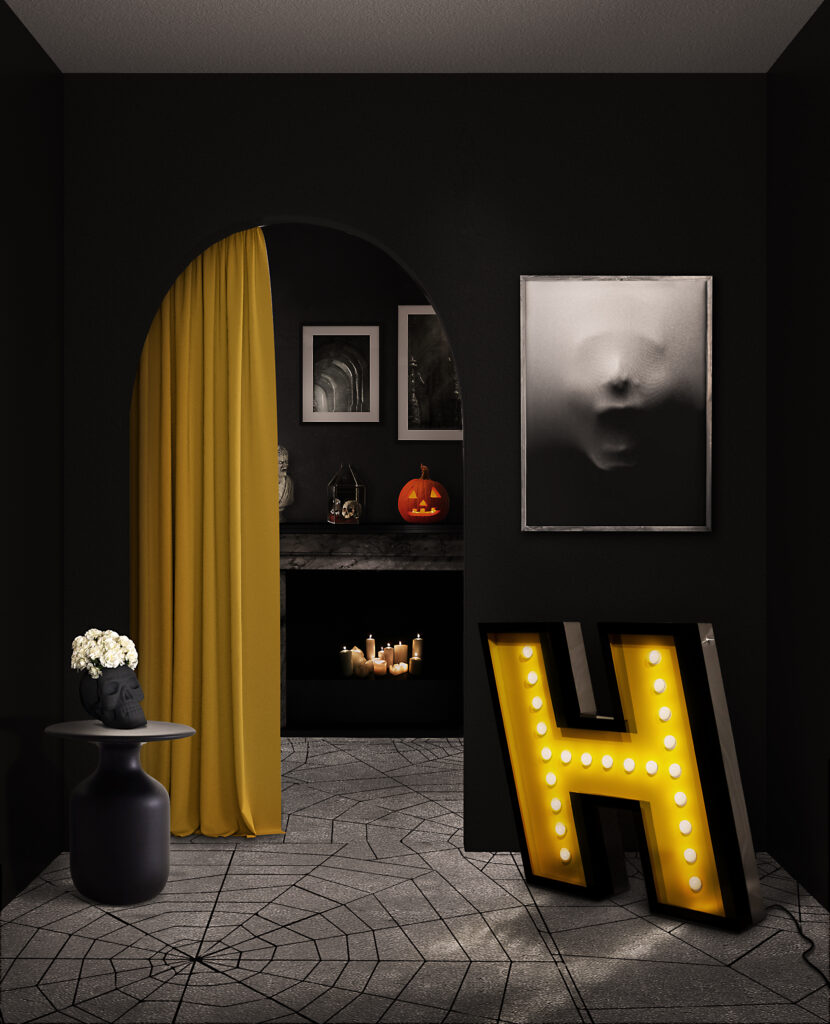 Aubergine Platters
Tableware from Bordallo Pinheiro always adds a sense of drama and novelty to a mealtime. From watermelon cake stands and aubergine platters to cabbage bowls and pineapple jugs, the Portuguese ceramics company has delighted the world with hand-painted rustic pieces that will make a quirky addition to any table setting. Established in the middle of the 19th century by famous Portuguese artist Raphael Bordallo Pinheiro, his unique ceramics gained immediate recognition taking inspiration from nature and organic life forms (animal, birds, fruits and vegetables), and we like these aubergine platters in high gloss black as the perfect complement for the season's dishes.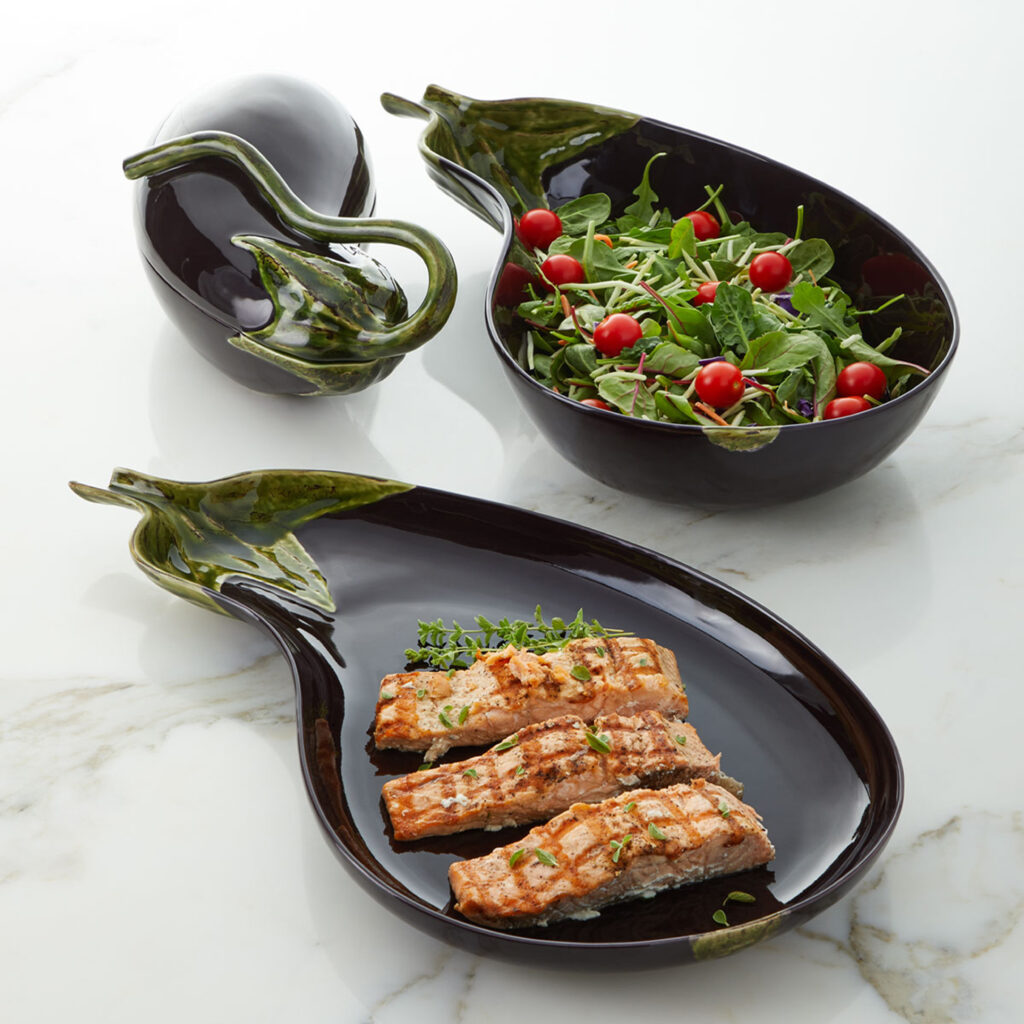 Beetle Dinner Plate
Hand-crafted and hand-painted porcelain dinner plate from the "Insect Collection" by Spanish artist studio Micuit Ilustracion is just the perfect whimsical nod to the underworld. These pieces are beautifully finished with elegant gold detailing around the rim, which also lends a sense of opulence to your dinner setting. Not suitable for microwaves, and for dishwashing, the makers advise short cycles at low temperatures. Bespoke designs are available on request. Sold in sets of 2.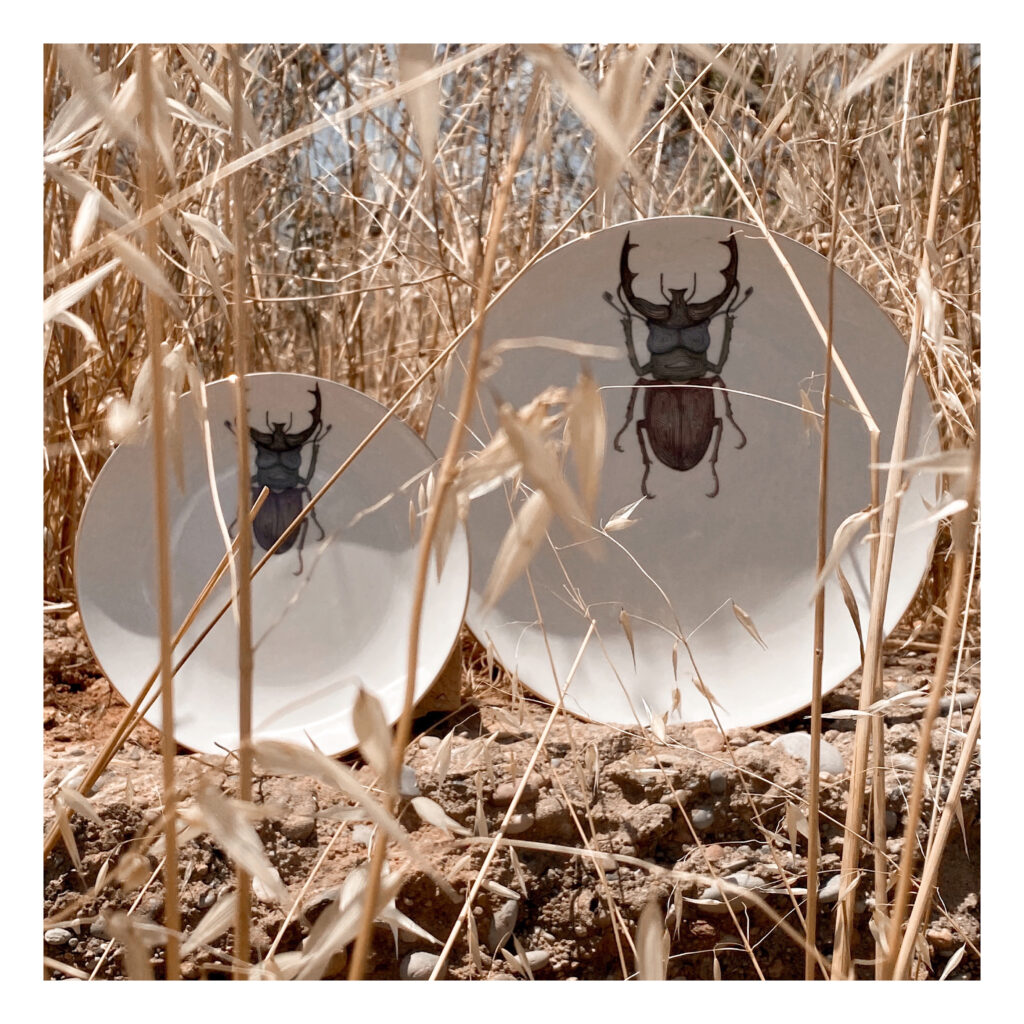 Aria Glassware from Micucci Interiors
It's the colors of these hand-crafted footed glasses with their sturdy shape and small bubbles within the glass that strike us as particularly fitting for your Halloween cocktail or wine. From Micucci Interiors the colors of these handmade glasses are the result of alchemy, infused within the molten glass, which guarantees the sustainability of the color even after heavy use or multiple dishwasher cycles. Elegant enough to look beautiful on the dinner table, durable enough to use every day. Let's toast to Halloween and the harvest—in style! Sold in sets of 4.