DJ Concrete Husband signs on for first ever choral music rave
Tap into a little dance euphoria with a special New York event: NYC's Choral Chameleon is working with queer DJ Concrete Husband to remix 50 a capella voices singing choral arrangements of Top 100 hits.
Lucky New Yorkers have the opportunity to experience the first ever choral music rave! Queer DJ/artist Concrete Husband (a.k.a. Carlos Aguilar) has just signed on for Bigger Than My Song, produced by Choral Chameleon's director Vince Peterson, also queer, to produce a one-of-a-kind event!
In collaboration with FEVER, Choral Chameleon, a collective of shapeshifting voices committed to reframing the future of choral music through multi-disciplinary collaboration and experimental performance, presents an unprecedented choral music rave-style remix Bigger Than My Song with Concrete Husband , January 20-23, 2023 at The Space at Irondale, Brooklyn.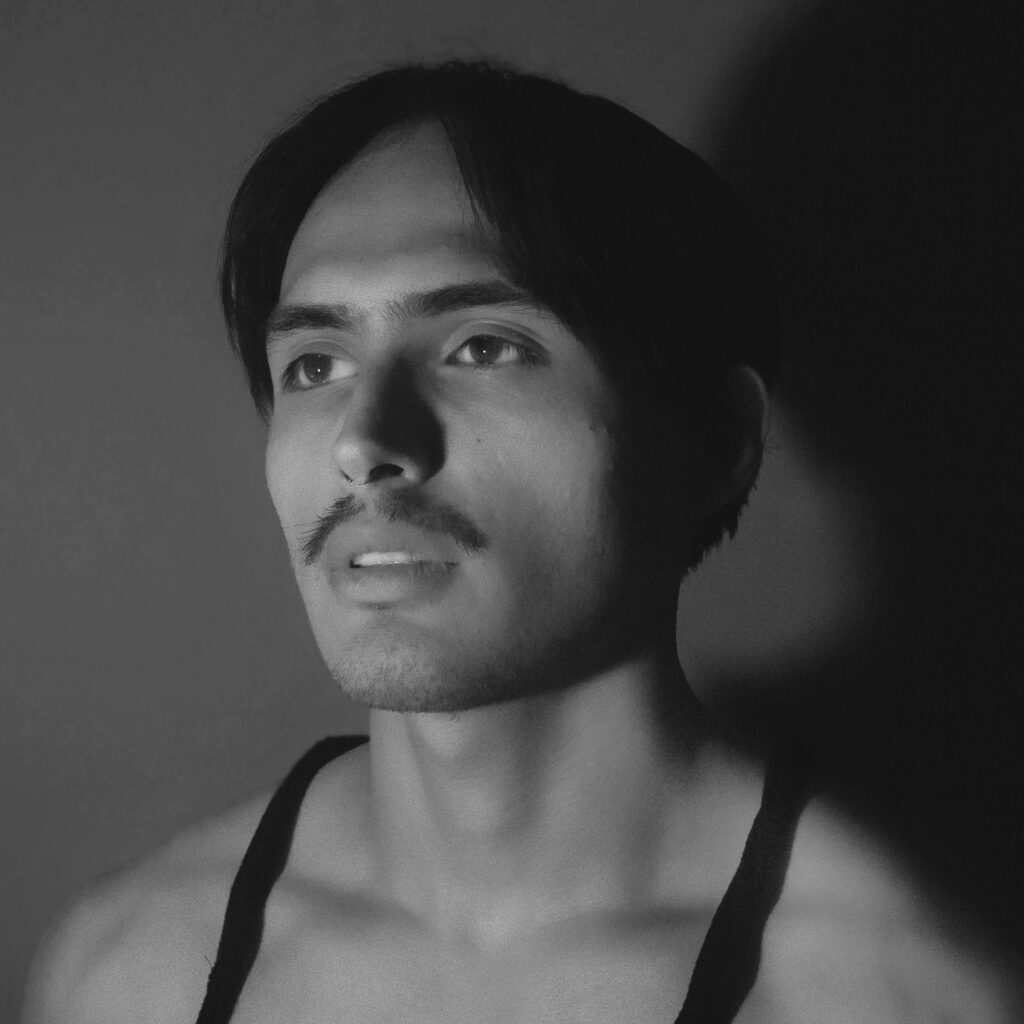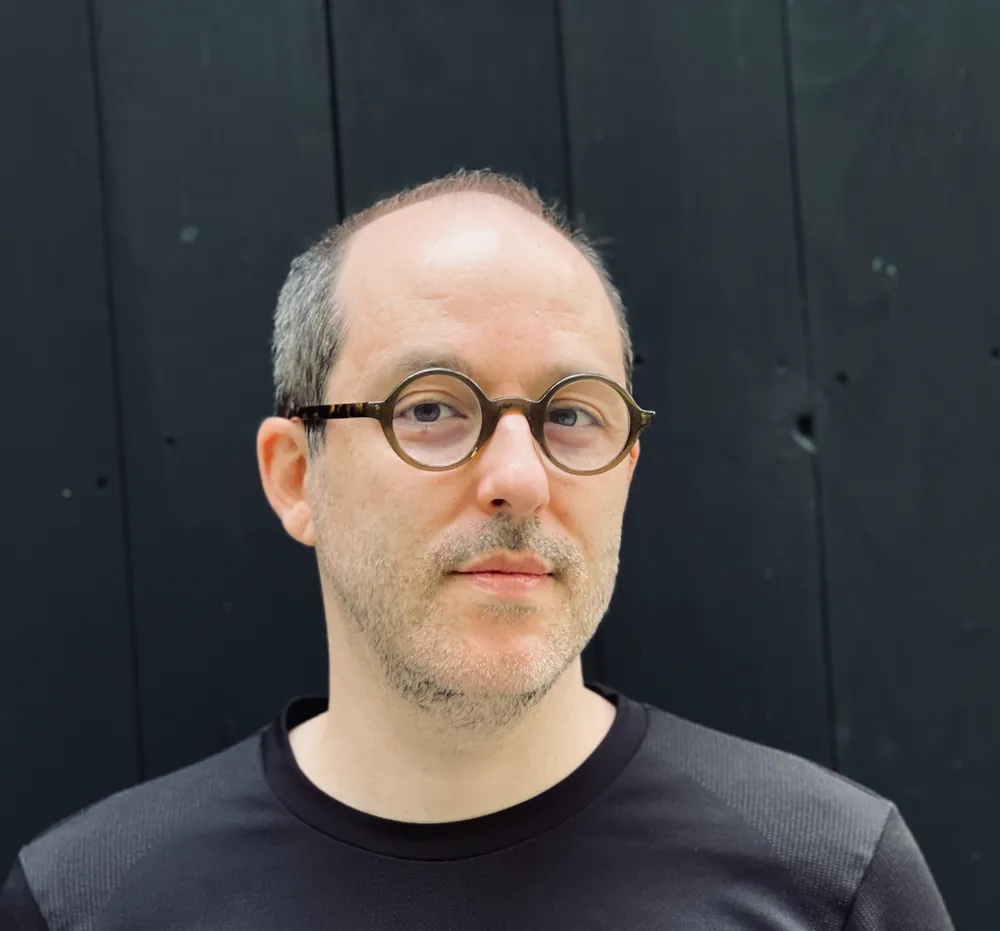 A musical genre-bending dance party that offers the best Top 100 pop songs from the past decades, the installation offers an epic and remixed journey of techno, trance, and house, powered by more than 50 a cappella voices. Ranging from recognizable hits from Rhianna, Netta, BeeGees, Ariana Grande, Whitney Houston and more, each track has been deconstructed and re-assembled into separate melodies, harmonies, beats, and rhythmic patterns and put back together in an unexpected way, catapulting choral music into the mainstream at a dance party that reaffirms the spirit of the human voice. VIP Ticket holders are invited to a live a cappella set prior to the event to contrast the evening with a traditional choral experience of the same setlist.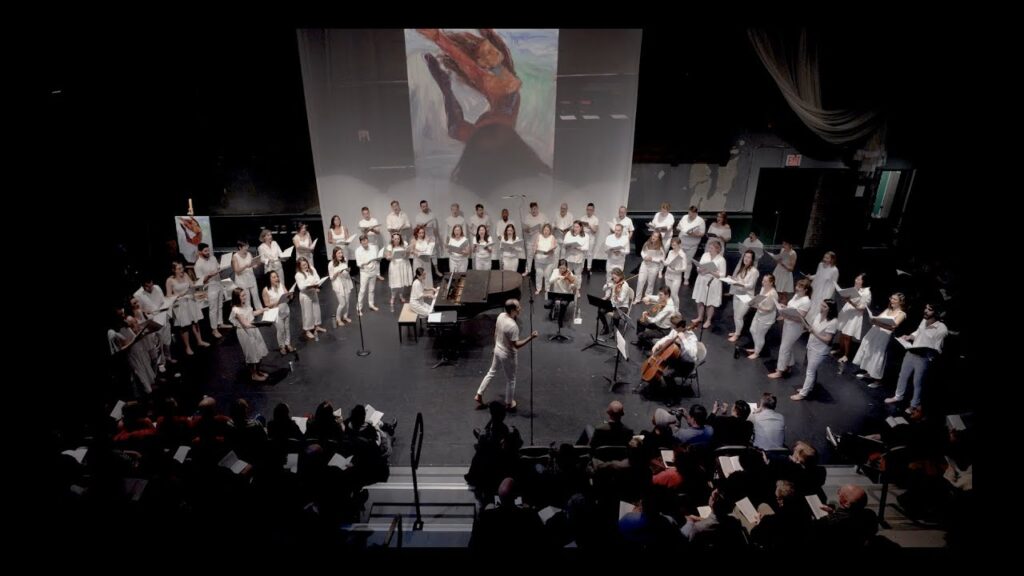 "We want choral music to do a better job of showing up in the larger arts and humanities conversations worldwide, and the future of this important human art form lies in interdisciplinary collaboration," notes Vince Peterson, founder, and Artistic Director of Choral Chameleon. "We want to meet people where they are using something like a pop song that has curb appeal and then usher them lovingly into the realization that they are dancing to choral music – an art form they would never have expected to see or hear in this more casual context."
What is it
Rave-Style Remix Bigger Than My Song will be held Friday and Saturday, January 20-21 at 8:00 p.m., and Sunday, January 22 at 5:00 p.m.
Tickets are $50 and available at https://choralchameleon.com.
VIP tickets are $75 and includes early ticketed access to the experience for a live a cappella set from Choral Chameleon, a complimentary drink, and a private VIP lounge throughout the experience.
Where is it
The Space at Irondale is located at 85 South Oxford Street in Brooklyn, New York. The theater is accessible by Subway: C to Lafayette; B, D, M, N, Q, R, 2, 3, 4, or 5 to Atlantic Avenue/Pacific Street; and G to Fulton Street. The Space at Irondale is wheelchair accessible.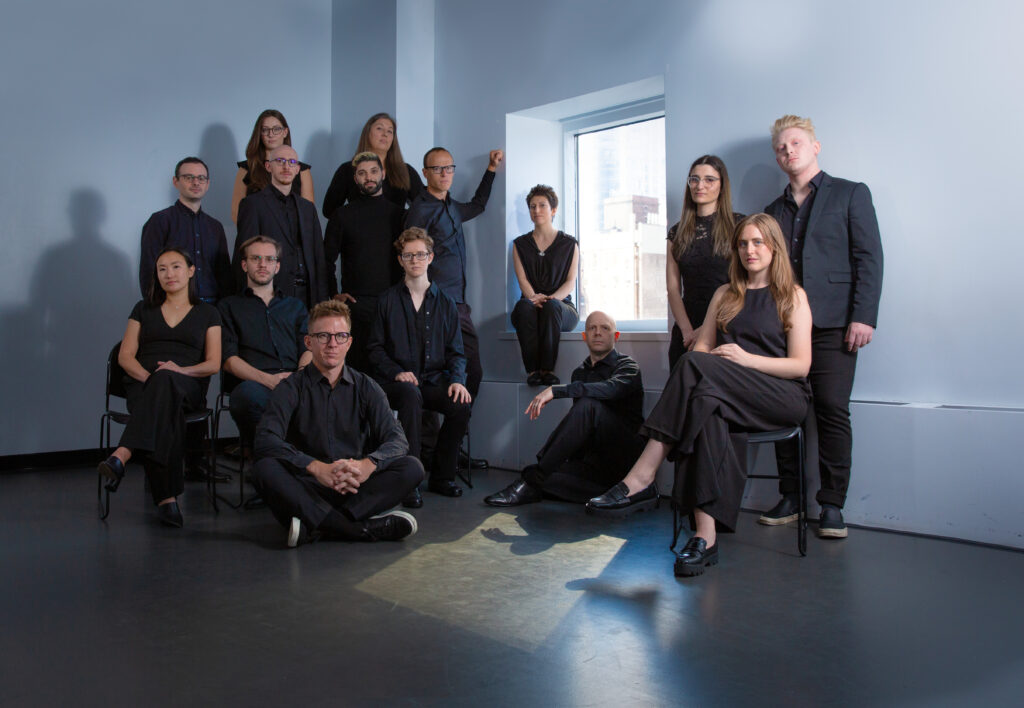 About Choral Chameleon
This next-gen choral music company champions new music and embracing immersive performance with visual art, movement, taste, texture and more. Its interdisciplinary artistic collaborations invite all to take part and experience the shared human connections of music. Composed of a professional ensemble, a chorus of avocational and professional singers, and an Institute for composers and conductors of choral music, Choral Chameleon is on a mission to reinvent and broaden the boundaries of choral music to create new possibilities with the artistic community at large. Since its inception, Choral Chameleon has premiered 250+ original compositions and arrangements. Exploring the connections between choral music and the arts has led to new musical motifs, like the blending of an Indian raga with John Mayer's classic Bigger Than My Body, and new appreciations of well-known songs, like Sting's Fragile. Founder and artistic director Vince Peterson was the 2018 recipient of the Chorus America Louis Botto Award for Innovation and Entrepreneurial Zeal. Choral Chameleon was the 2015 recipient of Chorus America/ASCAP Award for Adventurous Programming. And the ensemble was honored to be the first (2017-2018) Artist Group in Residence at National Sawdust.
Concrete Husband (Carlos Aguilar)
The electronic musician, flutist and composer began his musical career in the sphere of classical music. He studied at the New England Conservatory of Music and participated in residencies at the Banff Arts Centre and SoundScape. He has worked with artists such as, Claire Chase, International Contemporary Ensemble, Alvin Lucier, Tyshawn Sorey, Marcos Balter, Ash Fure and George Lewis, among others. Through his music production and compositions, he celebrates the myriad influences and experiences throughout his career. While packaging experimental sound design with structures of contemporary underground New York City dance music, he focuses on creating work that maintains an element of sensuality, danceability, accessibility and overall queerness.