Documentary on queer comics premieres on PBS Independent Lens
The documentary No Straight Lines follows the evolution of LGBTQ+ representation in comics, featuring interviews with Alison Bechdel and other pioneers of underground newspapers and queer comics, and airs on Jan. 23.
When Alison Bechdel received a coveted MacArthur Award for her best-selling graphic memoir Fun Home, it was a landmark arrival of LGBTQ comics in the American cultural zeitgeist. However, that moment didn't happen overnight. It was 40 years in the making as queer illustrators and writers toiled away at representation in a DIY medium. No Straight Lines profiles five queer comic book artists who mastered the use of intelligence, humor, and imagination mixed with stylized graphic flair.
No Straight Lines is a story about the power of self-representation—how queer artists evolved from a marginalized underground scene at a time when there was no other frank queer storytelling in popular culture. Their uncensored commentary on LGBTQ life left no topic untouched—coming out, the AIDS crisis, bullying, marriage equality, gender, and the search for love, sex, and camaraderie while on the margins. They grew to worldwide recognition, including an Eisner Award for cartoonist Howard Cruse and five Tony Awards for the Broadway production of Fun Home as a musical. These queer comic book artists journeyed from the margins of the underground comix scene to mainstream acceptance, in the process, exploring the power of self-representation and art as a tool for social change.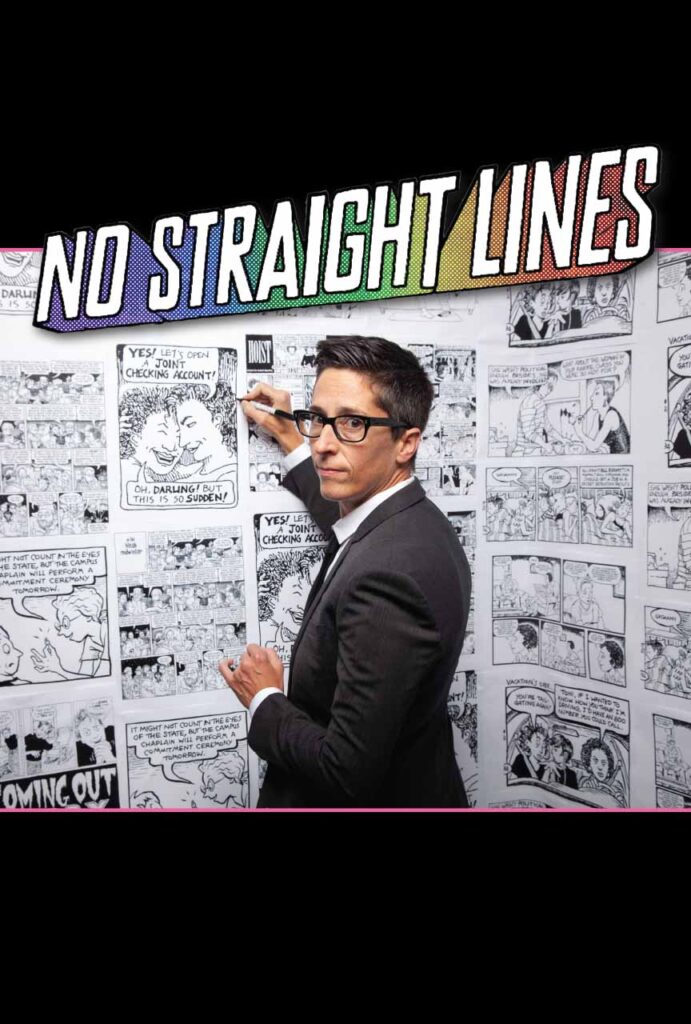 "It wasn't until I discovered Alison Bechdel's 'Dykes to Watch Out For' that I really understood what I was looking for, a queer world with stories and characters that I could recognize, that I could laugh with and care about," says filmmaker Lana Wachowski (The Matrix, Bound).
No Straight Lines features interviews with five queer comic book artists, including Bechdel, Jennifer Camper ("Rude Girls and Dangerous Women"), Howard Cruse ("WENDEL," "Stuck Rubber Baby"), Rupert Kinnard ("B.B. and the Diva," "Cathartic Comics), and Mary Wings ("Come Out Comix"). These pioneering queer artists use comics as a tool for social change and queer acceptance. They brought the queer experience to life in a changing world, showcasing the everyday pursuits of love, sex, and community through a humorous and artful lens, and pushing what was once a marginalized underground scene into the mainstream.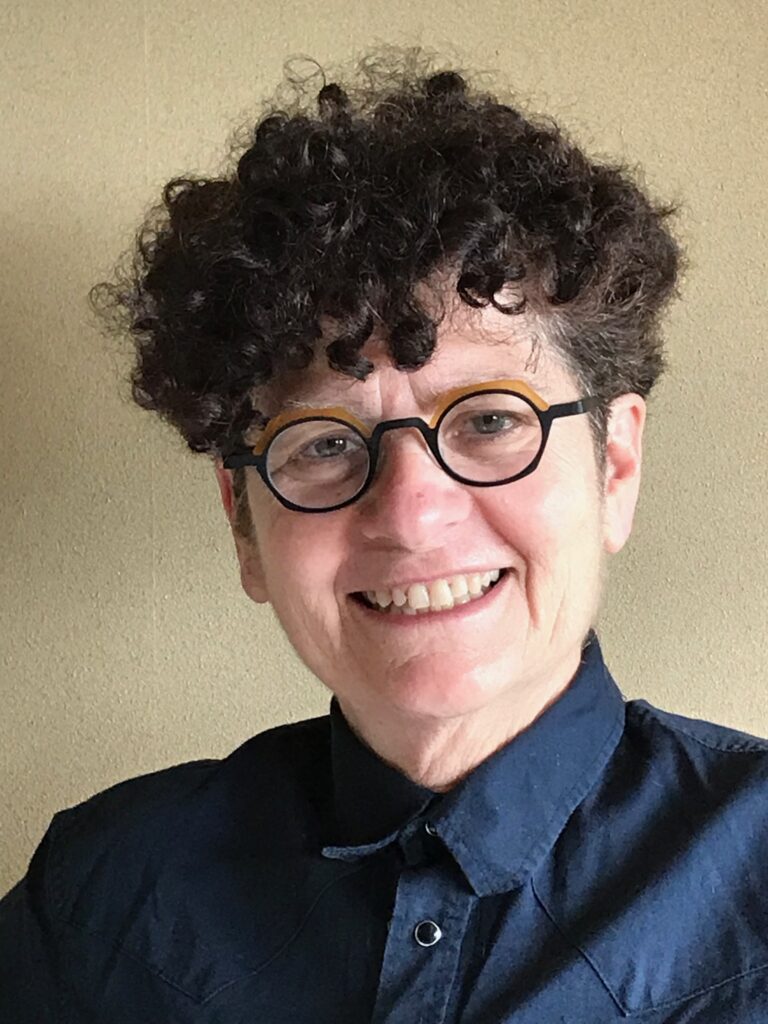 No Straight Lines comes from Peabody Award-winning filmmaker Vivian Kleiman and captures the beginnings of queer comics, from its origins as an underground art form to its progression into a social movement, culminating with its long-awaited mainstream acceptance into comic books, newspaper strips, and graphic novels.
No Straight Lines makes its television debut on PBS's Emmy Award-winning documentary anthology series INDEPENDENT LENS on January 23, 2023, at 10:00 p.m. ET (check local listings). The film will also be available to stream on the PBS Video app.
For more visit pbs.org/independentlens. Join the conversation on Twitter, Facebook, and Instagram at @independentlens.