Doris Day: My Secret Love now playing Off-Broadway
Doris Day was one of the biggest box office draws of her day. Her sunny disposition, and light hearted comedies turned her into America's sweetheart but her personal life was far from a fairytale. In Paul Adams' new play Doris Day: My Secret Love, Doris is thrust into the spotlight again.
Doris Day: My Secret Love was written by gay playwright Paul Adams. At 63, this marks his Off-Broadway debut as a playwright.
Paul is also the Artistic Director of the NYC based Emerging Artists Theatre, the company he founded 30 years ago. He formed the company three decades ago so he could help produce/showcase work by emerging artists especially the LGBTQ community. 
Running until October 29th at 28th Street Theater, Doris Day: My Secret Love opened Off-Broadway on September 11 at 28th Street Theater (TADA) in Manhattan. The World Premiere production plays until October 29. Melissa Attebery directs, musical direction by Adam Tilford, with Tiffan Borelli as Doris Day and David Beck as bandleader Les Brown.
The play is produced by Emerging Artists Theatre for which Adams is the Artistic Director of. Doris Day: My Secret Love was previously workshopped at Emerging Artists Spark Theatre Festival NYC (formerly the New Work Series) and runs in repertory with the plays Anne Being Frank by Ron Elisha, and Sex Work/Sex Play by Caytha Jentis.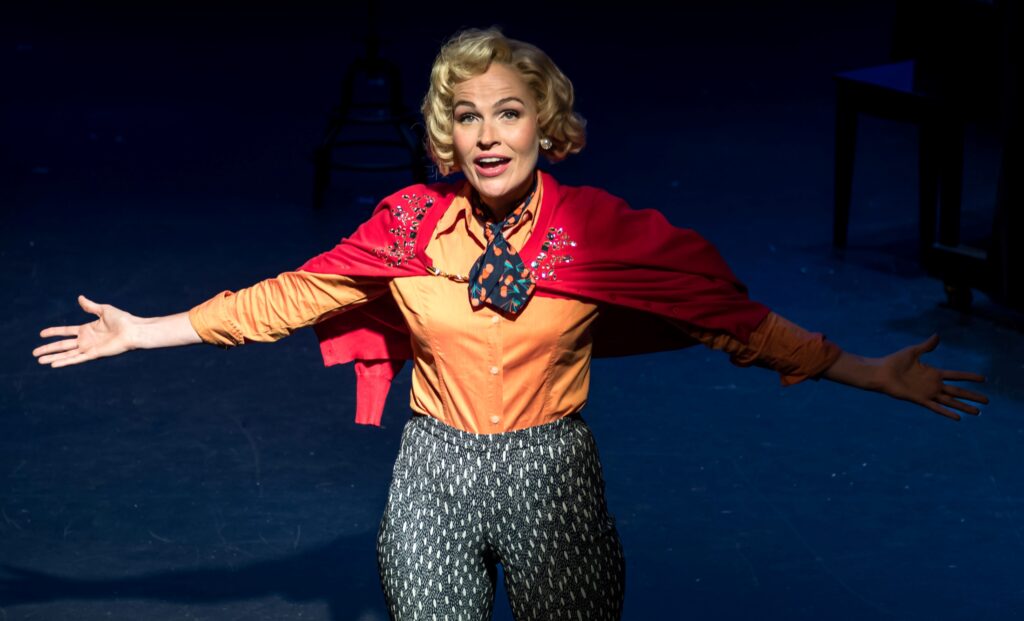 Doris Day led a fascinating life, fueled by a drive to make people happy and a desire to find someone who truly cared for her. Join Doris and her best pal and longtime collaborator Les Brown as they step into a retrospective of her film career. In this fictional account, Doris shares stories from the past that are connected to her by songs. Yet amidst the reminiscing, the event organizers have a surprise for Doris, which triggers flashbacks to key moments in her life. Including some that are far from the crafted image the studios projected of the star. Featuring 14 of her most beloved songs.
The creative team includes scenic design by Colleen Shea, lighting design by G. Ben Swope, sound design by Grady Gund, costume design by Nicole Wee, photo montage design by Frank Colemen, and photo archivist by Darrel Black.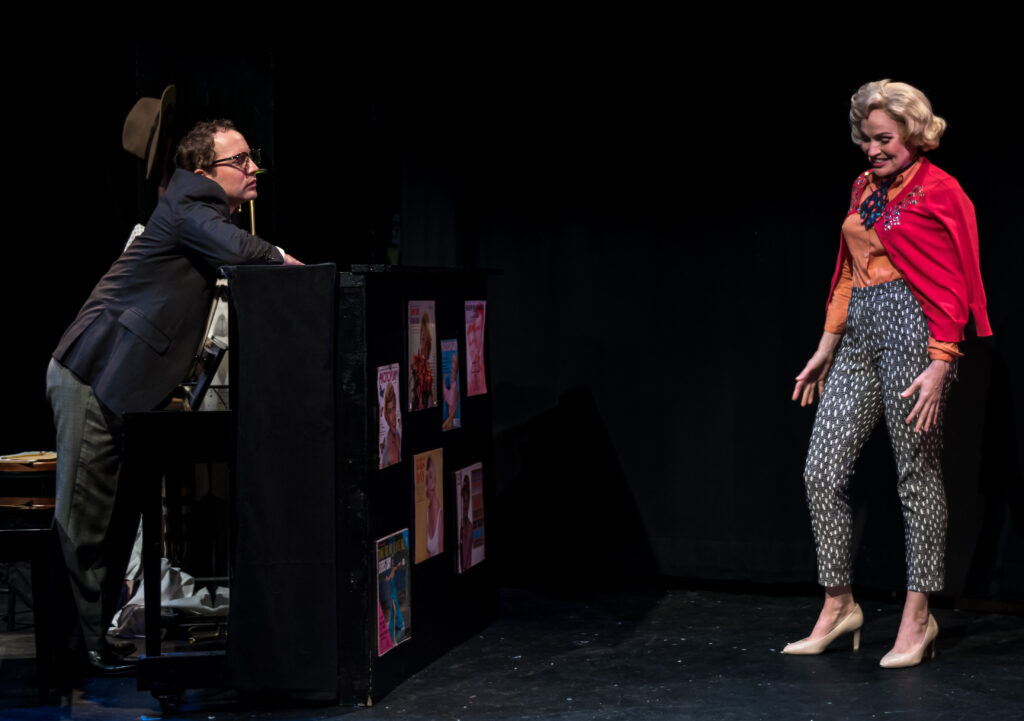 Performance schedule: Mondays at 7pm, Wednesdays at 2pm, Saturdays at 7pm, and Sundays at 5pm. Running time: 85 minutes
All performances take place at the 28th Street Theater (TADA), 15 West 28th Street (between Broadway and 5th Avenue), 2nd Floor (elevator accessible), New York, NY 10001. Subways: N/R/1/2 to 28th Street, B/D/F/W to 34th Street.
Tickets are $59 and are available at www.emergingartiststheatre.org/doris-day-my-secret-love.