Drag artist MacKenzie headlines cannabis-themed show in Provincetown
Relax and take a drag in Provincetown! A local drag artist MacKenzie is lighting up the stage again with a 4/20 treat!
After over a decade in Provincetown, drag artist MacKenzie has created a way to celebrate two things that she holds very dear to her heart – those two things being drag and weed. What better day to celebrate those two things than to do it on the day reserved for the love of ganja, and in one of the queerest cities in America?
Every year since 2019 (aside from 2020 and 2021, which were derailed by COVID), MacKenzie has curated a show to celebrate the love of cannabis culture through drag. This year, the show is called CDXX Henny ― The Legend of the Ganja Goddesses, a 4/20 Experience.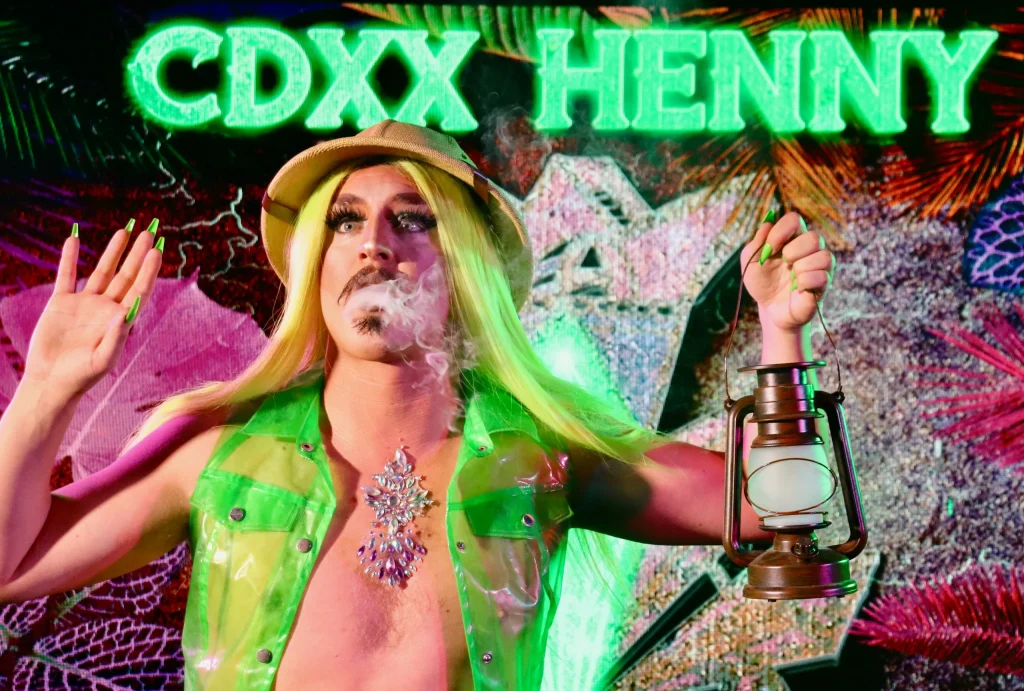 "The 4/20 date didn't mean much to me until I was old enough to go out to the bars," MacKenzie told Cape Cod Times about her experiences with the green plant of tranquility, and the first time she experienced it with the queer community. "People in the queer community were just so into (4/20), and there was so much love and energy in the room."
If you weren't aware, 4/20 (April 20th) is the day that all cannabis enthusiasts gather together (preferably where it's legal) to celebrate their love for Marijuana. Though not an official holiday, people have been celebrating it roughly since about the 1970s. Several sources, including Vox, credit a group of students at San Rafael High School in the San Francisco Bay Area for coining the term "4:20", because it was the time they all were available after classes to partake in their favorite extracurricular activity near the statue of their unofficial mascot – famed chemist Louis Pastuer.
Since then, both the time (4:20) and the day (4/20) have become a bit of a code word for the smoking of cannabis. And in 1990, Grateful Dead fans shared a poster inviting the loyal hippies of the world to gather and smoke weed at 4:20pm on April 20th. The rest is history.
And now, since recreational marijuana is legal in 21 states in the U.S., including Massachusetts, MacKenzie and all her friends and fans can openly celebrate the legend of the "Ganja Goddess" with no fear. Mary Jane is here to stay!
CDXX Henny ― The Legend of the Ganja Goddesses, a 4/20 Experience lights up the stage at the Crown & Anchor's Paramount Club on April 20th, 21st and 22nd at 8:00pm. No one under 21 years of age will be permitted, and Premium Tickets are $45, and $35 for General Admission. And, of course, a Ganja-inspired menu will be served for all those who get the munchies.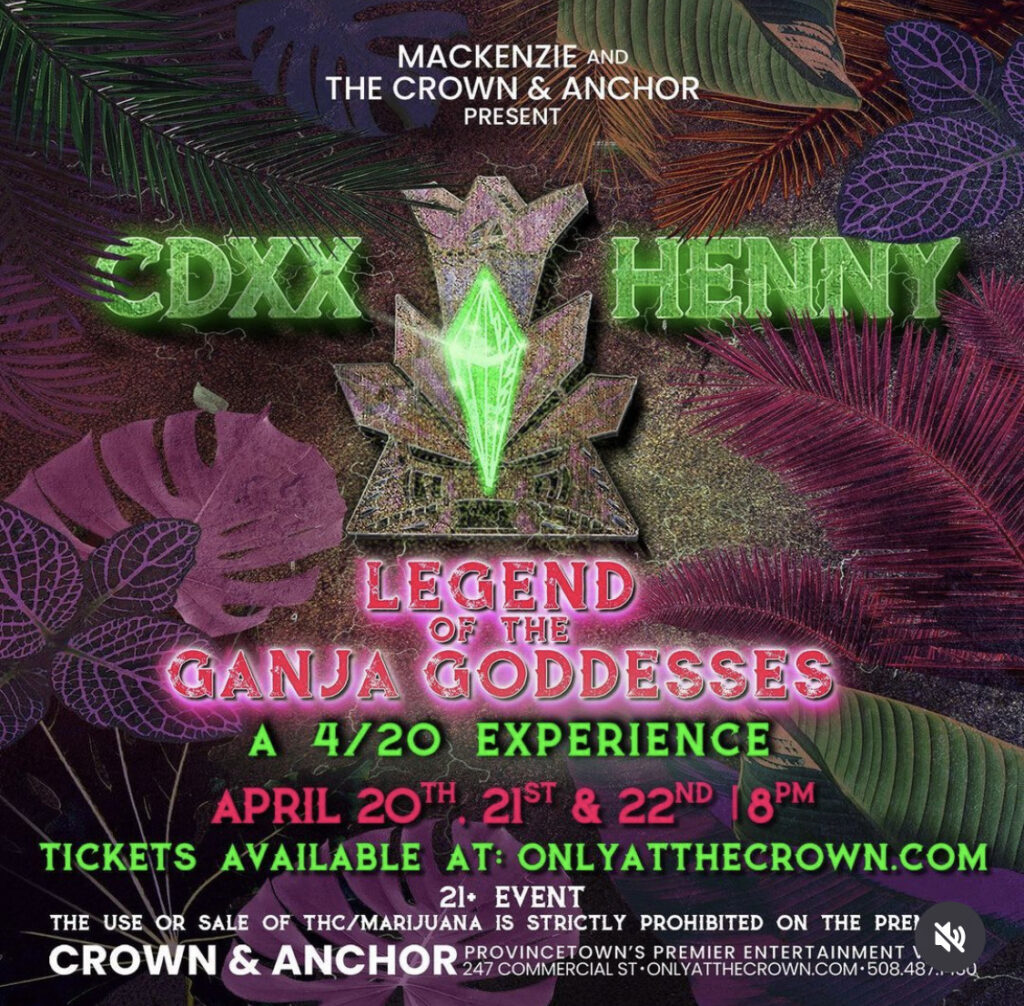 As one of Crown & Anchor's resident headliners, MacKenzie will be taking the stage, along with other guest artists, including: Qya Cristál, Joáo Santos, Spookey, Delta Miles, Roxy Pops, Austin Tyler, Morgan Sapphire, Anne Hutchinson, Hilarie Tamar, Abby Cummings, Mahogany and Kristen Becker. MacKenzie will also be collaborating with artist Heather MacFarland, who serves as the show's lighting designer.
"There is such a vast array of queer artists in Provincetown, drag is just one of the art forms," says MacKenzie to Cape Cod Times. She invites all weed lovers and allies to come "master that key in yourself to become your authentic self."
This article was originally published on our sister site, Vacationer Magazine.